Chicago, Illinois, January 14, 2016 — A federal judge in Illinois has ruled that a Paxil suicide case alleging GlaxoSmithKline ("GSK") concealed data linking its antidepressant drug Paxil to suicidal behavior will move forward to trial, bypassing the drug maker's two motions for summary judgment which sought to dismiss the case altogether.
In only the third time in his lengthy career, U.S. District Judge James B. Zagel said Tuesday, that he was exercising his authority to decline to rule on the two motions filed by GSK.
The Paxil suicide case was brought by Wendy Dolin, the widow of prominent Chicago attorney Stewart Dolin, who committed suicide in 2010, six days after he started taking the generic version of Paxil to treat work-related anxiety and depression.
On the day of his death, Stewart Dolin left his office shortly after a business lunch with a colleague and walked to a nearby Chicago Transit Authority Blue Line station where he hurled himself onto the tracks in front of an oncoming train, taking his own life. A witness noticed that Mr. Dolin seemed agitated and was pacing, a symptom of a drug-induced phenomenon called akathisia which has been linked to suicidal behavior.
According to the lawsuit filed by Mr. Dolin's widow, GSK's label for Paxil, which specifically states the suicidal risk posed by Paxil stops at age 24, is false and misleading because GSK's own studies reveal risk in adults of all ages.
GSK filed two motions in an effort to get the Paxil suicide case dismissed. One argued the drug maker could not have included a warning that a suicidal risk exists for adults of all ages because the FDA would not have allowed it to do so. The other motion argued that Mr. Dolin's doctor was aware of the suicidal behavior risk prior to prescribing Paxil to Mr. Dolin, thus, GSK cannot be to blame for failing to warn him.  In response to GSK's motions, Mrs. Dolin's lawyers argued that Supreme Court precedent makes it clear that "the manufacturer [of a prescription drug] bears responsibility for the content of its label at all times" and GSK failed to present clear evidence that the FDA would have stopped the company from strengthening its label.  The lawyers also pointed out that Mr. Dolin's doctor, in actual fact, was not aware of Paxil's risks, and testified that, had he known of the true risks, he would not have prescribed Paxil to Mr. Dolin.
The Dolin Paxil suicide case is scheduled to begin trial on September 19, 2016.  The case is Dolin v. SmithKline Beecham Corp. et al., case number 1:12-cv-06403, in the U.S. District Court for the Northern District of Illinois.
Wendy Dolin is represented by Michael L. Baum, Bijan Esfandiari, Frances M. Phares, and R. Brent Wisner of Baum Hedlund Aristei & Goldman PC, as well as David Rapoport, Joshua Weisberg and Lindsey Seeskin of Rapoport Law Offices PC.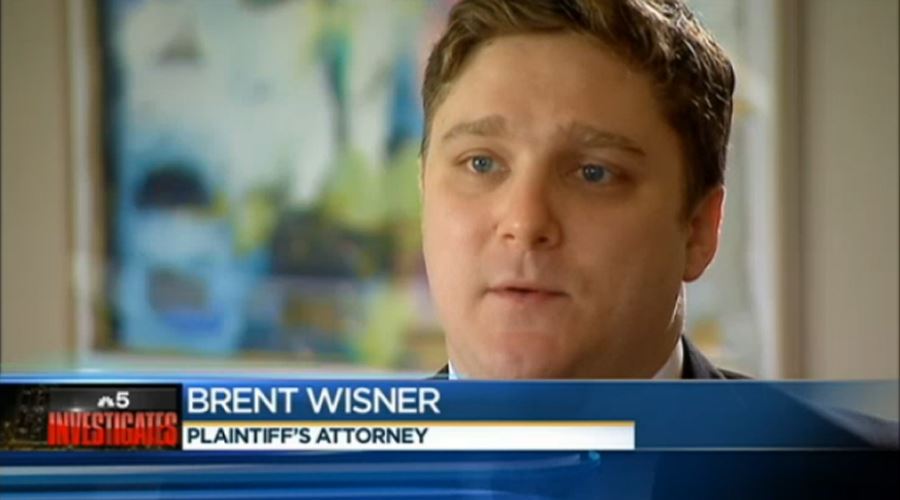 R. Brent Wisner on NBC 5 News Chicago discussing a lawsuit claiming generic Paxil (paroxetine) tablets triggered Stewart Dolin's suicide.
Baum Hedlund has extensive experience litigating personal injury, wrongful death and consumer class action cases against major drug companies and has litigated thousands of cases against GSK, the maker of Paxil, since 2001.  Baum Hedlund has the longest track-record of handling SSRI antidepressant litigation.
Related Paxil News