Mower County, Minnesota – – The truck accident attorneys at Baum, Hedlund Aristei & Goldman have filed a lawsuit in the Third Judicial District Court of the State of Minnesota on behalf of Mary A. Bredesen and her eleven children over the death of her husband, Harold O. Bredesen, who was tragically killed in a truck accident in Minnesota earlier this year.
The Minnesota truck accident lawsuit names four defendants, all from Canada: 40-year-old truck driver Sarjant Singh Nanrey; Shabad Transport Inc.; Bison Transport Inc.; and S. Nanrey Logistics Ltd. At the time of the collision, Mr. Nanrey was employed by Shabad Transport and was hauling a trailer for Bison Transport. Nanrey is also the sole owner and operator of S. Nanrey Logistics. The case number is 50-CV-16-2431.
Before noon on February 18, 2016, Harold Bredesen left his family's home in his son's pick-up truck to go to work at the Rochester International Airport where he had been employed for decades. He was driving north of Racine, northbound on U.S. Highway 63, about one-half mile south of 320th Street. At the same time, Sarjant Singh Nanrey was driving a semi with an empty trailer southbound toward Iowa, where he was scheduled to pick up a load. Driving conditions at the time were windy and snowy.
Suddenly and without warning, Nanrey's semi-trailer crossed over the painted center line and careened into northbound traffic, where it slammed into Mr. Bredesen's pickup. The pickup slid underneath the trailer and was dragged off the roadway, finally coming to rest in a field with Mr. Bredesen still trapped inside the wreckage.
Harold Bredesen was likely aware of the oncoming semi for a period of time but was unable to avoid its crushing mass. Although he survived briefly after the initial impact, Mr. Bredesen and his dreams died at the scene of the crash. His wife of 36 years lost a loving husband and 11 children, including an elementary school-aged son, lost an incredible father.
Several witnesses provided authorities with a consistent version of events preceding the fatal accident: Harold Bredesen was driving safely and below the speed limit when Nanrey lost control of the trailer and crashed into him.
One witness told law enforcement officials that Nanrey fishtailed, then shot across the northbound lane into the roadside field. Once the semi came to a stop, the witness realized that a pickup truck had slid underneath the trailer section. Another witness who was driving behind Mr. Bredesen told authorities the semi-trailer was "totally sideways" across the road just a split second before it slammed into the pickup and dragged it off the roadway.
Because of the location of the collision, Harold Bredesen's wife and children passed the scene of the collision on the day that Harold was killed. These family members pass that location daily because USTH 63 is the primary paved route between Rochester and Racine, Minnesota, where Harold and his wife worked and lived respectively.
According to the lawsuit allegations, Mr. Nanrey was an experienced commercial driver and had previously driven U.S. Highway 63 on several occasions. Nanrey knew that US 63 in the area was subject to dangerous winter driving conditions, but took no precautions to avoid this type of tragedy. Prior to the Minnesota truck accident, the complaint states that Nanrey knew or should have known that driving in dangerous windy and snowy conditions would put other motorists at great risk.
The allegations further state that Nanrey knew, or should have known, that there were several locations where he could have pulled off the road, including a well-marked paved shoulder on the southbound side of the roadway, wide enough for him to safely stop his vehicle. Despite this knowledge, Nanrey continued to operate his vehicle under the hazardous driving conditions.
As an employee of Shabad and Bison, the wrongful death lawsuit alleges that Mr. Nanrey negligently, recklessly and carelessly operated the semi-trailer, causing it to cross into oncoming traffic and collide with Mr. Bredesen's pickup truck. According to the complaint, Shabad and Bison also provided and directed a specified route for Mr. Nanrey to follow, and required him to haul an empty trailer through a known windy and dangerous area of the highway.
The truck crash lawsuit further claims that Shabad and Bison were negligent in their duty to ensure that its driver operated their truck in a safe and careful manner and that he was properly hired, trained, and supervised. Together, the lawsuit alleges that the defendants created an unreasonable and substantial risk to Mr. Bredesen and others driving on public roads.
"State and federal law requires all truck drivers (whether from Canada or the U.S.) to use extreme caution in hazardous conditions which adversely affect traction such as the icy roadway conditions which are reported to have existed on Highway 63 that morning. Trucks can weigh up to 80,000 pounds and are much more difficult to control and stop than passenger vehicles, particularly in slippery conditions. Therefore, truck drivers have an increased responsibility to anticipate hazardous conditions and drive safely so as to avoid such horrific crashes."
The lawsuit seeks recovery for the wrongful death of Mr. Bredesen as provided by the state of Minnesota, including survival damages to the extent provided by the law.
About Harold Ole Bredesen (1959 – 2016)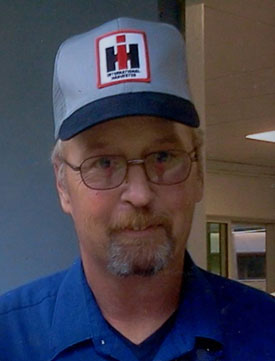 Harold Ole Bredesen was born May 17, 1959, in Rochester, to Arthur and Darlene (Kath) Bredesen. He grew up in and around Stewartville and attended Stewartville schools. Harold was married on Oct. 13, 1979, at St. Bernard's Catholic Church in Stewartville, to Mary A. Christie.
Following their marriage, the couple built a wonderful and creative life in their 36 years of marriage. The couple was blessed with 11 children while living in Stewartville, rural Rochester, and, for many years, in Racine.
Harold had a great sense of humor and a distinctive smile. He enjoyed talking to many people from all over the world while working at the Rochester International Airport for the past 30-plus years. Harold loved spending time with his wife, 11 children, and his 18 grandchildren; four-wheeling, snowmobiling, fishing, hunting, planting flowers, taking last-minute road trips, even playing with toy tractors and dolls, or just sitting and enjoying a good swing ride outside. He enjoyed going to classic tractor shows, as well as tractor pulling shows. He was a member of St. Bernard's Catholic Church and was a member of the Root River Antique Historical Power Association.
 About Baum Hedlund – Truck Accident Attorneys
The law firm of Baum Hedlund Aristei & Goldman is representing Mary A. Bredesen in her Minnesota truck accident lawsuit. Known for its dedication to clients and success in complex cases, Baum Hedlund has successfully won over $4 billion in personal injury and wrongful death cases stemming from commercial transportation accidents and defective pharmaceutical products*.
The firm has litigated against some of the largest trucking and transportation companies in the world, including Allied Waste Management, Schneider National Carriers, Food 4 Less, CR England, Food Express Inc., GARDA Inc., Ryder Truck Rental and J.B. Hunt, among many others.
Having represented families in more than 230 commercial truck crash cases, Baum Hedlund attorneys understand the devastation caused by truck accidents and have helped hundreds of victims across the country cope with the aftermath of these tragedies.
Experienced Lawyers Handling Truck Crashes Caused by Canadian Companies
Baum Hedlund has successfully handled multiple wrongful death cases stemming from truck crashes in the United States caused by Canadian transportation companies and drivers.
Among them are:
A 2007 crash on Interstate 94 west of Detroit caused by a Canadian trucking company, London Carrier, which is located in London, Ontario, and its Canadian truck driver.
A case stemming from a 2004 accident in Essex County, New York involving a Canadian trucking company (Transport LFL, Inc.) and driver, both of Quebec.
A 2003 accident in Williamsport, Maryland which involved a Canadian truck driver and truck operated by Transport AJIT, headquartered in Kirkland, Quebec.
A 2013 accident in Fancy Gap, Virginia, which involved a Canadian truck driver and tractor-trailer owned by a Canadian trucking company.
The defendants named in the Minnesota truck accident lawsuit concerning Mr. Bredesen's death are all from Canada.
Defendant Shabad Transport, Inc. is a Canadian transportation company located in Vaughan, Ontario.
Defendant Sarjant Singh Nanrey is from Winnipeg, Manitoba.
Defendant Bison Transport, Inc. is located in Winnipeg, Manitoba, Canada.
Defendant S. Nanrey Logistics, Ltd., is, upon information and belief, a Canadian company solely owned and operated by Sarjant Singh Nanrey.
According to the latest U.S. Department of Transportation report, Bison Transport operates 1,329 trucks and employs 1,512 drivers. This company's vehicles traveled 139,995,884 miles on U.S. highways in one year. Bison Transport is authorized to transport produce, meat, building materials, chemicals, and general freight, interstate.
*Past results are not a guarantee of future outcomes.