Trumbull County, Ohio – – Truck crash lawyers at Baum Hedlund Aristei & Goldman have filed a lawsuit in Trumbull County Court of Common Pleas on behalf of Nancy Ayers for the wrongful death of her husband, Wayne R. Ayers, a truck driver who was killed in a collision with a La-Z-Boy box truck earlier this year.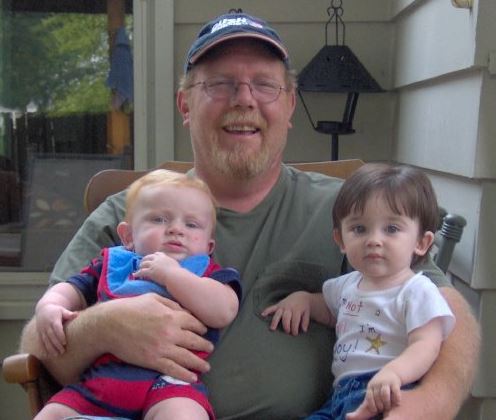 The wrongful death lawsuit names Robert R. Arms, James George, Ryder Truck Rental LT, Specialized Moving Services Inc., Final Touch Delivery Service Inc., La-Z-Boy Inc. and La-Z-Boy Logistics Inc. Mr. Arms was the driver of the La-Z-Boy box truck owned by Ryder Truck Rental, leased to Final Touch Delivery Services, and subleased to Specialized Moving Services. The case number is 2016cv023.
James George was a passenger in the La-Z-Boy box truck. Both Mr. Arms and Mr. George were employed by Specialized Moving Services, which is the alter ego for Final Touch Delivery, La-Z-Boy and La-Z-Boy Logistics. Mr. George is named in the lawsuit because, according to the allegations, he was aware that Arms was impaired, a threat to the motoring public and driving recklessly prior to the collision, yet failed to take sufficient action, take over the vehicle or contact law enforcement.
On the morning of February 24, 2016, Wayne Ayers was driving a Pitt Ohio Express 2006 Sterling truck westbound on State Route 82 (SR 82), which has two lanes in each direction with a median dividing the roadway. At the same time, Robert Ray Arms was driving a La-Z-Boy box truck, a 2014 Freightliner M2 conventional truck, northbound on CR 43.
Mr. Ayers had the right-of-way as he approached the intersection with CR 43, when the La-Z-Boy box truck crossed the eastbound lane of SR 82, then attempted to cross the westbound lane of SR 82 from a stop sign. It is unknown whether the La-Z-Boy truck stopped at the stop sign before entering the intersection.
The La-Z-Boy box truck tried to cross westbound SR 82 ahead of Mr. Ayer's vehicle, but instead struck Mr. Ayers' truck, forcing both vehicles off the northwest corner of the intersection. Both vehicles ended up crashing into a ditch.
The front of Mr. Ayers' truck sustained substantial damage upon impact. Mr. Ayres had the right of way and was operating the truck at the speed limit or lower. The speedometer of Mr. Ayers' truck was stuck on 55 miles-per-hour, which corresponds to the speed indicated by a witness prior to the crash and is within the posted speed limit.
Wayne Ayers sustained very serious traumatic brain injuries in the Ohio truck accident and was transported to St. Elizabeth's Hospital, where he clung to life for nearly a month in incapacitating pain and impairment. On March 22, 2016, he succumbed to his injuries. He was 56-years-old at the time of his death.
In his statement to the Ohio State Highway Patrol following the box truck crash, Arms claimed that Mr. Ayers' truck must have been in his "blind spot" when he attempted to merge onto the westbound side of SR 82. According to the lawsuit, Arms admitted that his view of the westbound traffic was obstructed by his side mirror. According to Arms, he did not see Mr. Ayers' truck until his passenger yelled, "Truck, Truck, Truck!" Arms failed to explain why he entered the highway without being able to see oncoming traffic.
Despite the prominent yield sign and obvious right-of-way, Mr. Arms' failure to yield at the intersection was the immediate cause of the crash that took Mr. Ayers' life. Arms was criminally charged for violating Ohio law which resulted in the fatal crash. Arms' criminal trial has been set for November 17, 2016 at 10:00 a.m., Room 1 at Trumbull County Eastern District Court in Ohio.
According to the Ohio truck crash lawsuit, Mr. Arms operated the box truck in a careless, reckless and negligent manner by not only failing to yield, but also failing to keep a proper lookout, failing to enter the roadway when it was safe to do so, failing to drive at a safe speed and failing to avoid being distracted by his passenger, the radio, his cell phone and his schedule, among other things.
This was not the first time that Mr. Arms operated a commercial truck in an unsafe manner, the allegations state. Mr. Arms was previously cited by law enforcement for a variety of traffic violations, including driving an unregistered vehicle, operating a vehicle without valid inspection, disobedience to traffic control devices and failure to stop for a law enforcement official, according to the complaint.
Baum Hedlund's research indicates that Mr. Arms has an extensive record of traffic violations in Pennsylvania, as follows:
| | |
| --- | --- |
| January 9, 2016 | Driving an unregistered vehicle (no plea indicated) |
| September 7, 2015 | Driving an unregistered vehicle (pled guilty) |
| September 7, 2015 | Operating a vehicle without valid inspection (pled guilty) |
| April 17, 201 | Violation of rules of the Pennsylvania Turnpike Commission (pled guilty) |
| March 12, 2012 | Failure to obey traffic-control devices (pled guilty) |
| January 21, 2012 | Failure to obey traffic-control devices (pled guilty) |
As a result of Arms' extensive record of traffic violations, the lawsuit claims that Ryder Truck Rental, Specialized Moving Services, Final Touch Delivery Service and La-Z-Boy should never have allowed Arms behind the wheel of the box truck. According to the lawsuit, the defendants knew or should have known about Arms' record of safety violations, and are therefore liable for hiring him, retaining him as an employee and for his negligence.
As a result of the defendants' negligence and wanton disregard for safety, Nancy Ayers is seeking damages for her husband's pain and suffering, loss of life and punitive damages in her wrongful death lawsuit.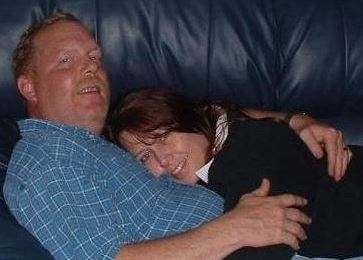 Statement from Wayne's widow, Nancy Ayers:
"I am devastated by the loss of the love of my life. Mr. Arms should never have been behind the wheel of that truck with a checkered driving record like his. My husband would still be here today if these companies were vigilant and responsible about the drivers they hire. They must be held accountable."
About Wayne R. Ayers
Wayne Ralph Ayers was born on January 24, 1960, in Warren, Ohio. He married his wife Nancy on September 14, 2002, in Sharon, Pennsylvania. Mr. Ayers was the stepfather to Nancy's two daughters, Vanessa Palmer and Sherry Carter, and was also step-grandfather to Sherry's son John-Wesley Adams and Vanessa's son Ryan Palmer.
At the time of the accident, Wayne Ayers was employed by Pitt Ohio as a truck driver. He worked for Pitt Ohio Express, LLC from February 22, 2015 up until the date of the crash. He passed away a month after the incident due to injuries suffered in the crash. His life rooted in family, Ayers began working for Pitt Ohio because his position allowed him to be home with his family every night, something he yearned for but didn't have with previous jobs.
 About Baum Hedlund – Truck Accident Attorneys
The national law firm of Baum Hedlund Aristei & Goldman is representing Nancy Ayers in her Ohio truck crash lawsuit. Known for its dedication to clients and success in complex cases, the firm has successfully won over $4 billion in personal injury and wrongful death claims stemming from transportation accidents and defective pharmaceutical products*.
Baum Hedlund has litigated against some of the largest trucking and transportation companies in the world, including Allied Waste Management, Schneider National Carriers, Food 4 Less, CR England, Food Express Inc., GARDA Inc., Eagle Systems, Ryder Truck Rental and J.B. Hunt, among many others.
Having represented families in more than 200 commercial truck crash cases, the firm knows firsthand of the devastation caused by truck accidents. Baum Hedlund has helped hundreds of victims across the country cope with the aftermath of these tragedies. They offer sincere support and guidance while pursuing the justice and compensation their clients deserve.
Related Articles
*Past results are not a guarantee of future outcomes.