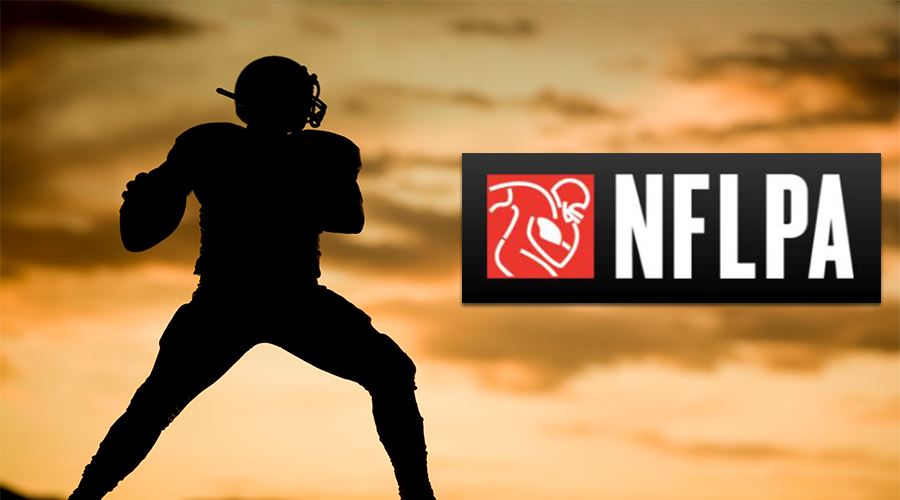 It was a hit that should have resulted in Houston Texans quarterback Tom Savage being immediately pulled from his NFL game, but in a break from NFL concussion protocol, Savage was allowed back into the game only to later be diagnosed with a traumatic brain injury. Savage isn't the first player to rejoin a game before being diagnosed with a concussion. Now, safety advocates say the NFL and NFLPA must re-examine the concussion protocol, to ensure players are properly protected.
Houston Texans Quarterback Hit Hard, Returned to Game in Minutes
In the second quarter of the December 10 game against the San Francisco 49ers, Houston Texans quarterback Tom Savage was hit by Elvis Dumervil hard enough that Savage experienced tremors and shaking. Despite being pulled from the game for an evaluation, Savage was cleared to return to play the next time the Texans had the ball. After throwing two incomplete passes, doctors conducted a further evaluation and pulled him from the game for a traumatic brain injury, but he played a series before a proper diagnosis was made.
At a press conference the following day, Texans coach Bill O'Brien said if he had seen the video of Savage being hit, and Savage's response to the hit, O'Brien would not have allowed Savage back in the game.
Both the NFL and the Players' Association are reviewing the handling of Savage's concussion.
Experts Say NFL Not Protecting Players from TBI Damage
Football analysts and safety experts say the NFL still isn't doing enough to ensure its concussion protocol is followed by each of the teams and protects players from rejoining a game after suffering a traumatic brain injury (TBI). Unfortunately, multiple players—including Russell Wilson and Coby Fleener—have returned to games too soon, a sign that the concussion protocol is not effective.
"Players are returning to the field after answering a couple of brisk questions, despite clear evidence of severe blows to the head," writes Sally Jenkins for The Washington Post. "[Russell] Wilson missed just one play after taking a hit that left him on a liquid diet. Savage spent an estimated three minutes under evaluation before someone let him back on the field. That's way too quick for symptoms to manifest, and everyone knows it."
Although the NFL said it is investigating the Tom Savage concussion incident, safety advocates say that's not enough, given the dangers associated with severe and repeated concussions. Those risks can include chronic traumatic encephalopathy and other serious health issues. Despite having a protocol in place for dealing with situations where players take severe hits and may have suffered brain trauma, analysts say the NFL isn't taking action when the people responsible for checking the players skirt the rules.
"[The NFL] has yet to issue a single meaningful public rebuke to anyone wearing a suit—a doctor, trainer, or club official—for jeopardizing player health," Jenkins writes.
Without any actions against doctors, trainers, or officials when players return to a game too quickly, there's little incentive to ensure players are healthy before they return to play. One issue highlighted by Chris Nowinski, co-founder, and CEO of the Concussion Legacy Foundation, is that players are examined on the sidelines, not in the locker room.
"The protocol needs to be rewritten this week and strengthened to be more conservative," Nowinski said. "And I think all the doctors require stronger training. And I think there needs to be fines and punishments when protocols are breached. It doesn't appear that they're trying hard enough to get better."
Teams can face fines for violating the concussion protocol. So far, the NFL has investigated the Seahawks for allowing Russell Wilson to play after he took a massive hit. The results of that investigation have not been made public.
Experts Say Tom Savage Concussion Proves Concussion Protocol is Inadequate
The concussion protocol requires two athletic trainers in the press box at each game spotting hits that could trigger a concussion. Meanwhile, a neurotrauma consultant also works on the sidelines. If a player sustains a hit that could cause a concussion or shows signs of a concussion after a hit, the player is assessed for immediate signs of brain trauma, including loss of consciousness, confusion or amnesia.
If any of those factors are present, officials can pull the player from play for the remainder of the day. If those factors aren't present, an initial evaluation is conducted to determine if the player has suffered a concussion. That evaluation, however, might last only a few minutes while concussion symptoms can take longer to develop. In the meantime, returning to the game too quickly puts the player at risk of even more dire health consequences.
The NFL put the protocol into place in response to a lawsuit by players who alleged the league did not protect them from traumatic brain injuries. The families of some players also filed lawsuits, claiming their loved ones died due to chronic traumatic encephalopathy caused by repeated concussions.
Meanwhile, a study on the football players whose brains were donated to science found that 99 percent of former NFL players showed signs of CTE. Chronic traumatic encephalopathy (CTE) is only diagnosed after death and is linked to repeated head trauma.