Nov. 16, 2017 – Miami, Florida – – The mother of a 25-year old man who died in a 2015 truck crash in Santa Rosa County, Florida filed a wrongful death lawsuit today, accusing the tractor trailer driver involved in the accident, his employer and the owner of the trailer of negligence.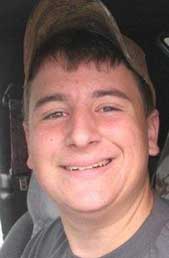 Attorneys of the law firm Baum Hedlund Aristei & Goldman and Richard Bolton of the law firm Bolton & Gross filed the lawsuit on behalf plaintiff Janet Nelson in the 11th Circuit Court of Miami-Dade County, Florida. Janet Nelson of Jacksonville, Florida, is the mother of the decedent, Robert "Cody" Nelson, and the personal representative of his estate. The case number is 2017-026465-CA-01 (25).
The defendants named in the Florida truck crash lawsuit include Elmis Alfredo Castro Granados of Miami-Dade County, Florida; Nani Trucking LLC of Phoenix, Arizona; and Oslesmy Hernandez of Woodlands, Texas. Mr. Granados was the truck driver involved in the crash that killed Robert Nelson. At the time of the accident, Granados was employed by Nani Trucking and hauling a trailer owned by Hernandez.
The counts against the defendants include:
Count I: Negligence Against Nani Trucking
Count II: Negligence Against Oslesmy Hernandez
Count III: Negligence Against Elmis Alfredo Castro Granados
Count IV: Claim for Wrongful Death Against Elmis Alfredo Castro Granados
Count V: Claim for Wrongful Death Against Nani Trucking
Count VI: Claim for Wrongful Death Against Oslesmy Hernandez
On November 30, 2015, at around 3:00 p.m., Elmis Granados picked up his load in Texas and, in the course of his duties as a commercial truck driver for Nani Trucking, began driving toward his destination of Miami, Florida. Granados was operating a Nani Fontaine Flatbed Trailer attached to a 2000 Freightliner Tractor owned by Hernandez.
At approximately 1:10 a.m. the following morning, on December 1, Granados was traveling eastbound in the right lane (the slow lane) of Interstate 10 near Milton, Florida when his vehicle began to lose speed due to a fuel leak. According to the lawsuit, Granados knew or should have known that fuel was leaking from the subject vehicle.
Instead of pulling off the roadway onto the grassy shoulder to the right or onto a paved shoulder to the left, which also had a wide dirt median to the far left, Granados stopped his vehicle in the slow lane of the two-lane highway.
It was completely dark at the time; the only illumination in the area came from yellow blinking lights atop orange and white striped barrels a few feet ahead of where Granados stopped the tractor trailer. The lighting ahead reflected that the left lane of I-10 was closed within feet of the defendants' stopped vehicle, which included a black tractor and a dark blue trailer.
According to the lawsuit, Granados' first response after the truck came to a stop was to exit the vehicle and open the hood "to determine which of the multiple mechanical and electrical deficiencies of the vehicle had caused it to slow to a stop." Granados had available warning equipment but "failed to place any warning triangles, flares, or any other visible emergency warnings onto the roadway," and "failed to take any reasonable action to warn oncoming traffic that his vehicle was stopped and blocking the entire right-hand lane of the highway."
At approximately the same time, 25-year-old Robert Cody Nelson, was driving his 2000 Honda Accord eastbound on I-10. He was returning to his parents' home in Jacksonville. He struck the rear of the big rig, which the plaintiff alleges was illegally and dangerously stopped. Mr. Nelson was pronounced dead at the scene by emergency responders.
The lawsuit states that the totality of the conduct on the part of defendants evidences a negligent, callous, reckless, and total disregard for the safety and physical well-being of other motorists, including Robert Cody Nelson.
According to the complaint, an inspection of the defendants' vehicle revealed that it was operated in a "negligent and reckless manner." Florida Highway Patrol cited the subject vehicle for the following violations:
Violation of Code 393.51, no visual brake warning device as required by FMVSS NO. 121.
Violation of Code 396.3A1, section 296.3(a)1, fuel line leakage in the left rear of the motor.
Violation of Code 393.9, section 393.9(a), inoperable front right clearance lamp, as well as 1 of 3 front ID lamps was inoperable.
Violation of Code 393.2 IRP, section 392.2, IRP apportioned registration violation, AZ apportioned registration expired.
Violation of Code 396.5B, section 396.5(b), excessive oil leak, the undercarriage of the vehicle was covered in oil.
Violation (trailer) of Code 393.9, section 393.9(a), right-side marker lamp was inoperable.
Violation (trailer) of code 393.45DLUV, section 393.45(d), Brake Connections with L393.75 Leaks Under Vehicle, leak for tank in between rear tandem axle.
Violation (trailer) of Code 393.75C, section 393.75C, Tire-other tread depth less than 2/32 of inch in more than three spots on the #4 axle left inside tire.
Allegations Against Elmis Alfredo Castro Granados
Elmis Alfredo Castro Granados is accused of negligence based on the following claims:
Operating his vehicle in a negligent and reckless manner.
Negligently stopping his vehicle in the right lane of I-10.
Driving while exhausted in violation of FMCA.
Failing to operate his vehicle under proper and adequate control.
Failing to properly maintain and inspect his vehicle to avoid causing severe injury or death.
Failing to provide warning signals to other motorists.
Allegations Against Nani Trucking and Oslesmy Hernandez
Nani Trucking and Oslesmy Hernandez are accused of negligence based on the following claims:
Negligently hiring, training, supervising and entrusting the subject vehicle to Mr. Granados, who the plaintiff claims was unqualified and unfit to operate a commercial vehicle.
Requiring or allowing its driver to operate a commercial vehicle without proper rest.
Failing to take corrective measures for improper or unsafe activities of their driver.
Failing to properly inspect, repair and maintain the subject vehicle to ensure it is roadworthy and can be seen when stopped on the roadway in poor lighting conditions.
Failing to provide Granados with adequate roadside safety equipment, including triangles, flares and signals, per the complaint.
About Robert Cody Nelson
Cody is from a tight-knit military family. He was the much-loved oldest child of Robert and Janet Nelson. He graduated high school in 2008 and later attended commercial truck driving school and became a professional truck driver. He enjoyed spending time with his family in Florida, where he was a babysitter, colleague and advocate for his sister and brothers. His family has suffered great pain as result of his untimely death and still struggles to comprehend the senselessness of the incident.
The family's lead attorney from the Baum Hedlund law firm stated, "We intend to hold the defendants accountable for Cody's wrongful death and prove to a jury the extent of their negligence in training and supervising the truck driver and in caring for their vehicles."