In October, American Idol finalist Willie Spence was killed after his vehicle crashed and slid underneath the rear of a tractor-trailer that was stopped on the shoulder of Interstate 24 near Chattanooga, Tennessee. The 23-year-old singer, who was the runner up in last year's season of American Idol, was one of two people in the vehicle to perish in the crash.  
The accident, while still under investigation, has compelled safety advocates to discuss ways to reduce the severity of truck underride accidents. The  leading concept discussed for limiting the severity of injuries suffered during truck underride accidents is stronger underride guard regulations along the sides and in front of the vehicle in addition to rear underride guards. Underride truck crashes typically involve severe damage to the occupant compartment of the smaller vehicle, often with deadly results. 
The Truck Safety Coalition, a partnership between Citizens for Reliable and Safe Highways (CRASH) and Parents Against Tired Truckers (P.A.T.T.), has been pushing for stronger rules regarding side underride guards for years. We were fortunate to speak with Zach Cahalan, Executive Director of the Truck Safety Coalition about the importance of underride guards, and why the federal government has failed for many years on this important issue.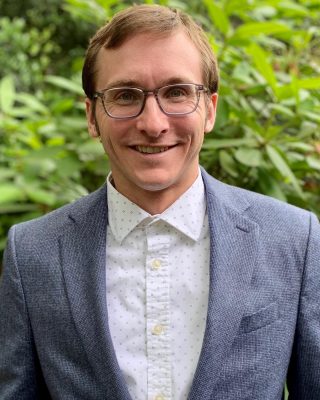 Wisner Baum: Can you talk a little about what truck underride guards are, and why they important for highway safety? 
ZACH CAHALAN: Underride guards are steel bars that hang from the rear, sides, and front of large trucks to prevent passenger vehicles from sliding underneath in an accident. Because underride crashes usually cause severe injuries to the passenger vehicle occupants, underride guards have the potential to save people who might otherwise be injured or killed. The National Highway Traffic Safety Administration (NHTSA) this year, for the first time ever, defined truck underride crashes as collisions in which a car slides under the body of a truck—such as a tractor-trailer or single-unit truck—due to the height difference between the vehicles.  
WB: How many accidents each year involve underride guards? 
ZC: We actually can't say with any sense of certainty because NHTSA hasn't required reporting on this type of crash despite being aware of the issue for 70 years. It has been estimated that 1 in 20 passenger vehicle and commercial motor vehicle (CMV) crashes involve some type of underride, but again, that figure is suspected to be misrepresentative due to underreporting.  
WB: Looking at the Truck Safety Coalition's Fact Sheet on Underride Guards, it's clear that this has been an issue in the trucking industry for a long time. Why has the government been so slow to adopt comprehensive rules and regulations for underride guards? 
ZC: That's a great question that I wish I knew the answer to! It's maddening to observe the incredibly slow and uneven progress on underride protections. That's why organizations like TSC are so important. We will NEVER stop in our efforts to hold policymakers accountable to keep the public safe from these horrific crashes. The lack of countermeasures to prevent truck underride crashes is one of the issues that led to our founding over 30 years ago and still drives us today.  
WB: Earlier this year, NHTSA announced a final rule for rear underride protection. Does the TSC feel this new rule is a step in the right direction? What would the TSC like to see from the federal government on this issue? 
ZC: Yes, NHTSA finally moved forward with this long awaited and overdue rulemaking that it began in 2015 and was forced by law to complete via the 2021 Bi-Partisan Infrastructure Bill (Infrastructure Investment and Jobs Act aka IIJA). The final rule proposed was weak in my view as it only applies to 6% of CMV's on the road today and 96% of trucks were already minimally compliant. To save lives on the highway, NHTSA should require The Insurance Institute for Highway Safety (IIHS) TOUGHGUARD-style testing for underride guards and hand out less exemptions for certain types of CMVs that can and should be equipped with underride guards. TSC felt this was an unacceptable final rule and the justification provided by NHTSA was not compelling or convincing.  
WB: This recent tragedy involving singer Willie Spence has brought truck underride accidents back into the spotlight. Obviously, there are still some unknowns with this crash as officials continue their investigation. But generally speaking, do you think broader use of underride guards and stronger standards would translate into fewer highway deaths and injuries?  
ZC: Most definitely. At minimum, it would significantly reduce the incidence of fatalities in these horrific crashes. The recently passed IIJA does require NTHSA to continue research into rear guards that withstand forces of impact at "highway speeds" (up to 65 mph) as well as research into the efficacy of side underride guards, so there is some level of optimism that stronger underride guards will continue to improve and be more widely accepted and utilized by the industry.  
WB: What can people do to get involved and fight to improve truck safety and underride guard rules? 
ZC: First, they need to be informed. They should visit our website and get up to speed on the issues. Follow us on Facebook and Twitter. Second, they should reach out and indicate they want to get involved as a volunteer by emailing us at info@trucksafety.org. Lastly, and arguably most importantly, we NEED your donations! Donate online today and support our lifesaving mission. The life you end up saving could be your own.  
Wisner Baum is a charitable donor of the Truck Safety Coalition (TSC). TSC's participation in this interview does not constitute an endorsement of any business or their services. 
What to Do After an Accident with a Truck 
A crash that involves a commercial truck is traumatic and devastating. For the victims and their families, the aftermath is confusing and emotionally draining. One thing you can do is seek out legal advice from an experienced truck accident lawyer with significant results in cases involving commercial vehicles.  
The truck accident lawyers at Wisner Baum are proven litigators and dedicated advocates for highway safety. We are also proud supporters of the Truck Safety Coalition and share their mandate to fight for stronger trucking safety standards.  
Our legal team has handled thousands of trucking cases in our home state and throughout the country. Across all areas of practice, the firm has won over $4 billion in verdicts and settlements. 
Below is a small sample size of our truck accident case results: 
$20 million commercial vehicle verdict  
$15 million tractor trailer vs. pedestrian for catastrophic injury 
$8.5 million truck accident verdict (plus pre and post-judgment interest) 
$6.9 million truck accident settlement during trial against a major truck company 
$6 million truck accident settlement  
75 truck crash cases settled for $1 million or more 
If you or a family member was harmed in a truck accident, contact us online or call (855) 948-5098 for a free case evaluation.