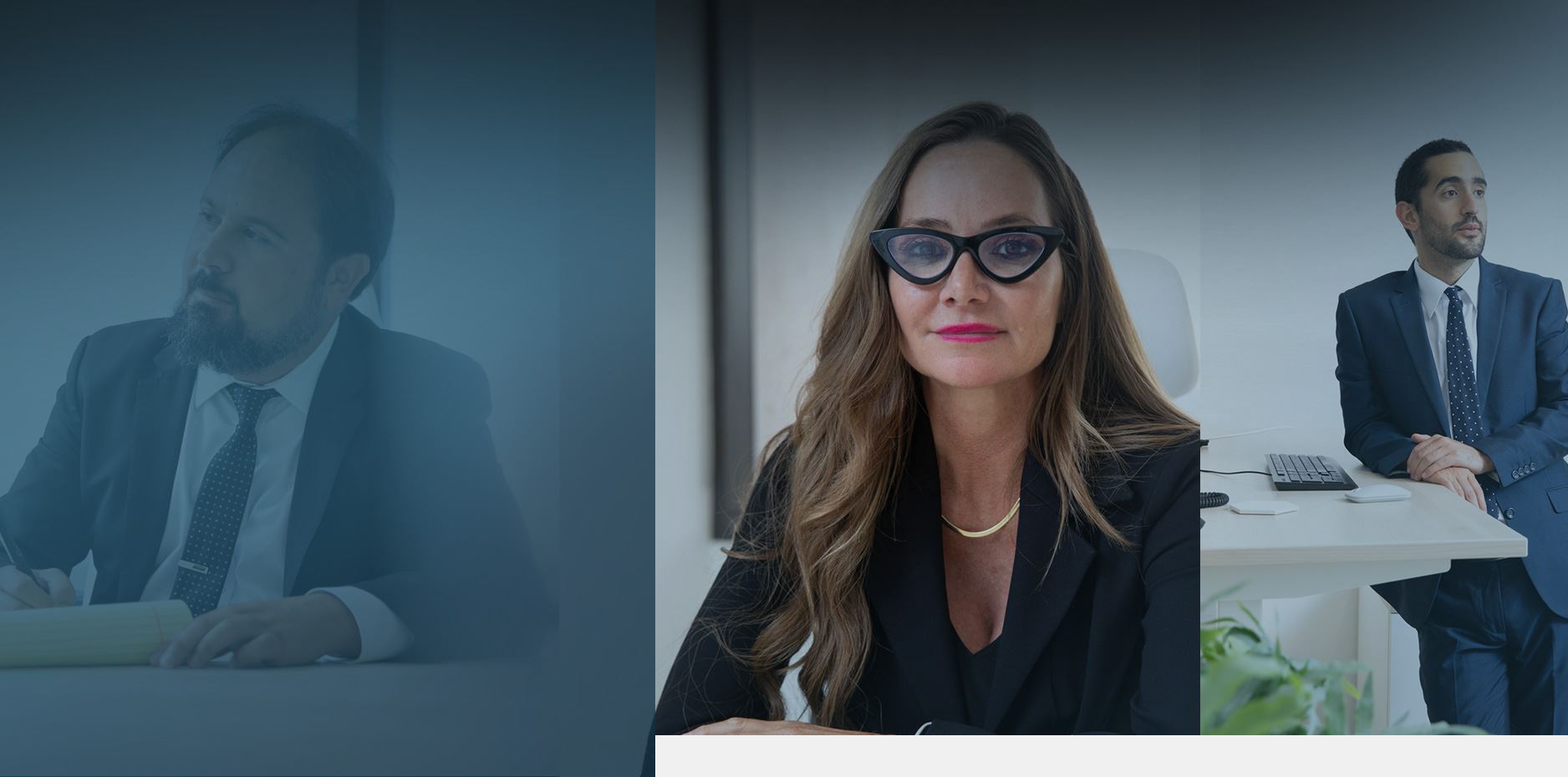 Actos Trial Documents Client Focused. Trial Ready. Billions Won.
Actos Trial Documents
Unsealed Actos Trial Documents Reveal Takeda Plan to Deceive Physicians and Consumers
Note: Our attorneys are no longer taking cases for Actos bladder cancer.
The first Actos bladder cancer case to go to trial resulted in a $6.5 judgment against the maker of Actos, Takeda Pharmaceuticals, due largely to its negligence in failing to warn the plaintiff of the link between Actos and bladder cancer. Though that verdict was later nullified by the trial judge, who found the testimony of one expert inadmissible, there can be little doubt that the jury was convinced Takeda willfully concealed evidence of an association between Actos and bladder cancer from consumers and physicians, including the plaintiff and his doctor. The evidence proved it.
Documents presented at trial revealed that Takeda, from the top levels of management on down, had pursued a carefully orchestrated plan to battle the U.S. Food and Drug Administration (FDA) and keep scientific evidence of the Actos-bladder cancer link from public view.
Now that the trial has concluded, some of those trial documents have been unsealed and they are presented here. Each link below will take you to a page that briefly describes that document and its significance, with a link to the actual document itself. Though these are just a few of the documents presented at trial, they provide a revealing look into Takeda's long-term practice of concealment.
For more information or to explore your options for a defective drug claim, contact Wisner Baum at (855) 948-5098 today.
Exhibit 20 is a 2005 email exchange between Takeda Japan executives and Takeda US executives regarding how to deal with the bladder cancer issue. The document shows that efforts to prevent the Actos-bladder cancer link from reaching the public were coordinated at the top levels of Takeda management and included executives with Takeda's Research and Development Center (referenced as TGRD in the document).
Within the email chain, the executives refer to the U.S. Food and Drug Administration (FDA), the FDA's Data Safety and Monitoring Board (DSMB), the EMEA (European Medicines Agency), which regulates Medicines for the European Union (EU), and two important research studies that had revealed a link between Actos and bladder cancer – the ProActive study and the Kaiser Permanente Northern California (KPNC) study.
In one of the emails, Takeda's Vice President of Regulatory Affairs writes to Takeda's President of Medical Research and Development and copies a number of other executives, including the Managing Director of Takeda Pharmaceutical Co. Ltd, Kiyoshi Kitazawa. The VP expresses the idea that any label change incorporating bladder cancer findings, and even a "Dear Healthcare Provider" letter, a standard means of alerting physicians and health care providers about new information regarding a drug, would be a "worst case scenario."
Kitazawa responded by advising that "we need to manage this issue very carefully and successfully not to cause any damage for this product globally." Plaintiff's expert Dr. Howard Greenburg, an expert in pharmacology and drug regulation, testified extensively regarding this email and other internal Takeda documents early on in the trial.
Exhibit 26 is a sales team power point presentation for Takeda sales reps attending an American Diabetic Association conference for health care professionals (HCPs). The 9th page of the document (p. 12 of the linked PDF file) shows a "Sales Force Verbatim" that explains what to tell physicians attending the conference about the Actos bladder cancer issue. "Please wait for HCPs to ask the question before using the verbatim. If no questions/concerns, do not discuss bladder cancer and sell, sell, sell!"
The sales representatives were also given guidance as to what they should say if the bladder cancer issue was raised (p. 18 of the linked PDF file). Takeda offered the following:
Dr., [thank you for asking.] As you may be aware, in an update to its ongoing safety review the FDA has informed the public that "... use of ACTOS for more than one year may be associated with an increased risk of bladder cancer. "
The implications of the document for jurors were clear. Takeda had vital information that any patient or doctor would clearly want to know. But Takeda instructed its sales force to withhold that information unless their hand was forced.
This exhibit contains the December 2003 results of a survey Takeda did on physicians after Takeda was approached by the FDA to make a labeling change to reflect the risk of bladder cancer shown in drugs very similar to Actos. As can be seen in the exhibit labeled Thom31, Takeda was worried about the public becoming aware of the risk. But they wanted to know what would happen to sales if a warning about a possible bladder cancer risk was added to the Actos label.
Takeda needed to come up with a clever way of assessing that risk without revealing the Actos/bladder cancer association. They did so by means of a physician survey that asked general questions about the class of drugs to which Actos belongs – thiazolidinediones, or TZDs. This class includes two other diabetes drugs with troubled histories, Avandia and Rezulin. Avandia has been withdrawn from the market in Europe and its use in the U.S. is severely restricted by the FDA due to cardiovascular problems. Rezulin was withdrawn from the market in both the U.S. and Europe after being linked to liver failure in patients taking the drug
Significantly, though 28 physicians were surveyed, only 12 were asked about a possible bladder cancer label change and the questions came at the very end of the survey (see results page, 68-70 – pages 75-77 of the document.
To keep the doctors even more in the dark, they were presented with a description of a hypothetical new product that was not a TZD, but required monitoring of the urine for the presence of blood:
I would like you to assume that there is a new class of oral antidiabetic agents that is similar to the TZDs or glitazones [another name for TZDs]. I'd like to give you a very brief description of a potential product in this new class and get your reactions to it.
The doctors were then asked how they would react if the new drug carried a bladder cancer risk. Four said they would not use the product. Interest declined greatly in six others and declined slightly for the remaining two. The message for Takeda was clear: any mention of a bladder cancer risk linked to Actos would be extremely damaging to drug sales.
These conference call notes summarize a July 31, 2002 conversation between FDA Toxicology Team Leader Jeri El-Hage and Takeda Pharmaceuticals of North America (TPNA) in which she explained the bladder cancer link to Actos shown in non-clinical trials (studies of the drug before human testing) of similar compounds. To understand this document some background information is helpful.
Actos is in a class of drugs known as thiazolidinediones, or TZDs, which includes two other diabetes drugs with troubled histories, Avandia and Rezulin. Avandia has been withdrawn from the market in Europe and its use in the U.S. is severely restricted by the FDA due to cardiovascular problems. Rezulin was withdrawn from the market in both the U.S. and Europe after being linked to liver failure in patients taking the drug.
All three of these drugs are classified as dual PPAR agonists. The "R" in PPAR stands for receptor. These drugs work by binding to particular receptors (protein molecules) on the surface of a cell and thereby causing a change in cell activity. Dual PPAR agonists bind to two different receptors that affect glucose and cholesterol.
According to the conference call notes, El-Hage referred to the fact that development of several other dual PPAR drugs was discontinued due to the development of bladder and kidney tumors in mice. El-Hage also noted that there were no bladder "calculi" (small crystals or stones that form in the bladder) found in follow up studies of the animals. This is important because Takeda had hired a scientist to develop a hypothesis to explain why the development of tumors in rats and mice was not relevant to humans. Dr. Samuel Cohen prepared a white paper in which he argued that the tumors in rodents were the result of calculi and that it was unlikely that Actos would form calculi in humans. The hypothesis was later disproven.
In one study, 85% of the animals exposed to Actos or a comparison compound had tumor formation, without the presence of calculi. Dr. El Hage told Takeda representatives that the FDA believed the public was not being adequately informed about the bladder cancer risk associated with drugs like Actos and suggested adding language to the drug's package insert noting that an increase in bladder tumors had been seen in other compounds in the same class as Actos. (Note: the "CAC" referenced in this document refers to the FDA's Carcinogenicity Assessment Committee.)
An MAA is a Marketing Authorization Application – an application to market a drug that is submitted to the Committee for Medicinal Products for Human Use (CHMP), the European Medicines Agency committee that oversees medicines for human use. The CHMP was formerly known as the Committee for Proprietary Medicinal Products, or CPMP, the acronym by which it is referred in this document.
In this document we find the 2002 battle plan from Takeda International on how Takeda's European division successfully fended off a bladder cancer warning when they applied for an application to market Actos in Europe.
As in the previous document, we find the European agency, like the FDA in the United States, did not accept Takeda's explanations for why studies showing bladder cancer growth in rodents were not applicable to humans – the so-called "Cohen hypothesis."
As the last slide demonstrates, Takeda's response was to stick to the Cohen hypothesis, argue against clinical testing and not undertake database searches. Despite the fact the Cohen hypothesis was contradicted by research findings (by 2008 the theory had been thoroughly disproven despite the fact that previous drugs in the same class as Actos had been abandoned due to adverse events, and despite the fact that numerous animal studies demonstrated a link between Actos and bladder tumors), Takeda chose to turn its back on any real effort to establish the true risk of bladder cancer in humans.
Dr. Helen Ge is a medical doctor and former safety consultant to Takeda. In 2010, Baum Hedlund, Aristei & Goldman, PC, filed Dr. Ge's qui tam action (a lawsuit brought by a private party on behalf of the government) under the federal False Claims Act. The lawsuit alleges that Takeda intentionally made false statements to, and withheld facts from, the Food and Drug Administration in an effort to maximize profits from its diabetes drug, Actos. This opening brief lays out the basis of Dr. Ge's lawsuit.
The essence of Dr. Ge's argument is stated simply in the preliminary statement: "Takeda was able to mislead one hand of the government (the FDA) while getting paid handsomely for its deception by the other (federally-funded healthcare organizations)." Dr Ge's lawsuit was dismissed by a lower court and has been appealed to the United States Court of Appeals for the First District. The Federal government and a prominent law firm have both filed amicus briefs in the suit, arguing, as does the plaintiff in this opening brief, that the lower court misinterpreted the language, intent, and legal requirements of the False Claims Act.
Dr. Ge alleges that while she worked for Takeda she "was directed to misreport adverse events, including incidences of congestive heart failure, renal failure, pancreatic cancer, cardiomyopathy, suicidal ideation and most notably, bladder cancer." She contends that, in essence, Takeda made false claims to the federal government by failing to properly report the bladder cancer risk associated with Actos, thereby allowing Takeda to receive monetary payment that it would not have received had it been forthcoming regarding Actos' bladder cancer risk. The government is therefore entitled to recover Medicare and Medicaid expenditures that were based upon Takeda's misrepresentation of its drug's safety.
Contact Wisner Baum if you believe you have a defective drug claim. We are no longer accepting Actos bladder cancer cases, but we are available to review other cases against major pharmaceutical companies. Client-Focused Representation
REVIEWS & TESTIMONIALS
We believe our track record speaks for itself. But you don't have to take our word for it. See what our clients have to say about working with us.
"I Can't Imagine a Better Law Firm"

Multiple lawyers recommended Wisner Baum to me and I have been consistently impressed with the quality of their work.

- Best Law Firms Survey

"They Are About Changing the Systems..."

Wisner Baum are not only amazing attorneys but more importantly, they are activists. They are about changing the systems which got us into trouble in the first place. They understand their role in the process of making change.

- Kim Witczak

"Top Legal Minds in the Country"

The Wisner Baum firm has some of the top legal minds in the country; they are driven, determined, trustworthy, ethical and passionate.

- From Best Lawyers® Best Law Firms

"Diligent & Professional Representation"

Thanks to your efforts I was able to recover from a tragic experience and turn my life around for the best.

- W.T.

"Our Best Interest Was Always Number One on Your List"

A special thank you to your Spanish-speaking staff for the extra effort put into this case. The language barrier was never a problem, and we are so very thankful to them. Your name holds much respect in our family.

- G.C. & C.C

"We Have Never Met a More Wonderful Group of People"

It is obvious that the people at Wisner Baum believe in what they do. And that you all really care about your clients.

- The B. Family

"They Worked Very Hard and Kept in Contact, Which Is Very Important to Me"

I appreciate that you care about how I feel and that you take time to use your talents to ensure your every contact with me is warmly professional.

- A.D.B.

"Your Expertise in This Field Gave Me the Utmost Trust and Confidence"

I wanted a fair settlement within an appropriate time frame, and without any public scrutiny. With your hard work and dedication, we were able to achieve those goals.

- T.O.