Martindale-Hubbell AV Rated Client focused. trial ready. billions won.
Wisner Baum AV® Rated Attorneys
Wisner Baum attorneys have earned Martindale-Hubbell's best AV® Peer Review Rating. AV rated attorneys are recognized for their outstanding legal skills and professional ethics.
Martindale-Hubbell® has been evaluating the legal abilities and ethical standards of practicing attorneys for over 130 years using its Peer Review Ratings system, which is based solely on confidential opinions from rated and non-rated members of the Bar and the Judiciary.
Representatives from Martindale-Hubbell conduct interviews with other members of the Bar and Judiciary to discuss lawyers under review. A compilation of various opinion sources is necessary to form a consensus, and lawyers under review are sometimes asked to provide professional references to assist with the process. Additionally, confidential questionnaires are sent to attorneys and judges within the same geographic region or practice area as the lawyer being rated.
What is an AV Rating and Why is it Important?
What does AV rating mean? The "A" represents the highest possible peer rating for legal ability. The "V" represents a "very high" peer rating for professional ethical conduct.
Why does AV rating matter? The search for an attorney can be a difficult task. If you have been in an accident, for example, someone close to you might recommend their attorney, or a lawyer they know and trust. Before you decide on an attorney to represent your interests, you should do some research to see if they have strong credentials and a proven track record of results that apply to your case.
Martindale-Hubbell is a valuable resource for consumers and referring counsel to perform due diligence in finding some of the best attorneys and law firms. Receiving Martindale-Hubbell's AV Preeminent® rating is significant; it means that a lawyer's peers rank him or her at the very highest level of professional excellence.
Less than 5% of all lawyers have earned an AV Preeminent Rating from Martindale-Hubbell. It is an honor that truly demonstrates the highest level of legal ability and ethical standards.
Wisner Baum AV Preeminent Attorneys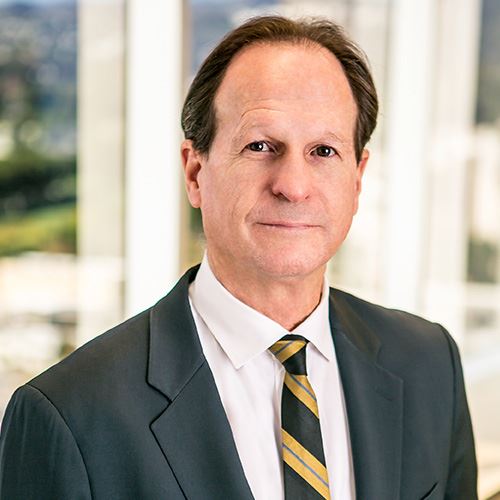 Michael L. Baum is Wisner Baum's senior partner and an AV rated attorney. He has successfully led the firm through thousands of wrongful death and personal injury cases stemming from major pharmaceutical drug mass tort lawsuits, harmful consumer products, and commercial transportation mass disasters.
Michael directs all of the firm's mass torts, including defective or harmful pharmaceutical drugs, medical devices, and consumer products. He also oversees class actions and whistleblower qui-tam actions. Under his leadership, Wisner Baum has developed a reputation as a law firm that can be counted upon to go above and beyond what is needed to get the job done; a firm that has successfully litigated major cases against some of the largest companies in the world.
---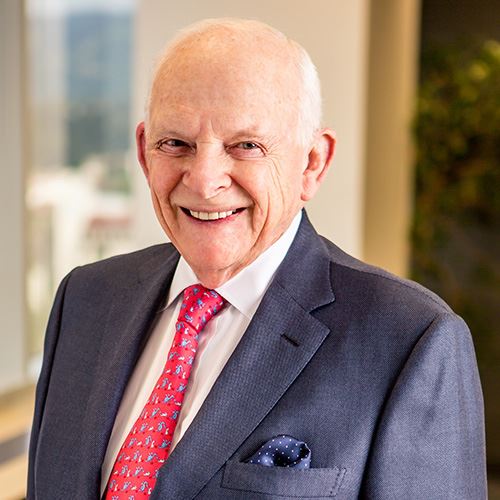 Ronald L. M. Goldman is a senior shareholder and an AV rated attorney at Wisner Baum. A board certified trial lawyer in practice for nearly 60 years, Ron has handled a wide variety of sophisticated litigation at both the trial and appellate levels. He has litigated hundreds of cases involving personal injury and wrongful death related to commercial transportation liability and to drug product liability.
Head of the firm's aviation disaster litigation team, Ron has overseen the litigation of dozens of major airline crashes and small aircraft accidents. He was the lead negotiator in one of the firm's most significant achievements in aviation litigation. As part of the settlement agreement he and his team negotiated following the Air Midwest Flight 5481 crash litigation, the airline and maintenance company issued an unprecedented official public apology to the victims' families for the crash.
---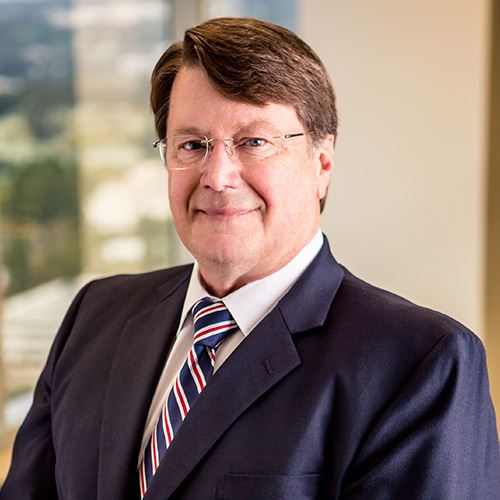 ​Clay Robbins III | AV Preeminent Attorney
Clay Robbins III is an AV rated attorney in the Los Angeles office of Wisner Baum where he concentrates his practice on commercial transportation accident litigation and mass disasters.
A third-generation California lawyer with more than three decades of experience, Clay has worked on numerous catastrophic injury and wrongful death cases, obtaining justice and compensation for his clients.
Clay has extensive experience litigating aviation, truck, bus and train accidents across the nation.
---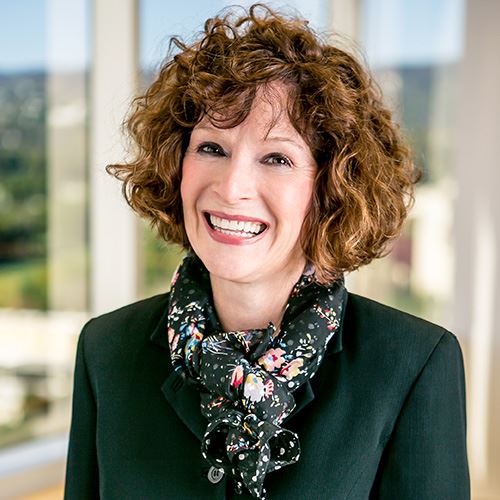 Frances M. Phares is Of Counsel to Wisner Baum. She focuses her practice on personal injury and wrongful death litigation stemming from major transportation disasters, pharmaceutical product liability and toxic exposure (Monsanto-Roundup cancer) cases.
In addition to her Martindale Hubbell AV Rating, Fran earned the 2020 Silver Client Champion award, which recognizes her services as affirmed by her clients. The Client Champion award, which is based on the quantity and quality of an attorney's Martindale-Hubbell client reviews, demonstrates an ongoing commitment to delivering excellent client service.
---
The following former partners of Wisner Baumalso received AV Rating from Martindale Hubbell:
Locally & Nationally Recognized OVER $4 BILLION IN VERDICTS & SETTLEMENTS
$2.0 Billion Verdict Personal Injury

In May of 2019, the jury in the case of Pilliod et al. v, Monsanto Company ordered the agrochemical giant to pay $2.055 billion in damages to the plaintiffs, Alva and Alberta Pilliod, a Bay Area couple in their 70s.

$289.2 Million Verdict Personal Injury

On Aug. 10, 2018, a San Francisco jury ordered Monsanto to pay $39.25 million in compensatory damages and $250 million in punitive damages to Mr. Johnson, a former groundskeeper who alleged exposure to Monsanto's herbicides caused him to develop terminal non-Hodgkin lymphoma.

$265 Million Settlement Fatal Train Crash

In 2016, Wisner Baum attorney Timothy A. Loranger and six other attorneys in the Plaintiffs' Management Committee were able to secure a $265 million settlement for victims of the 2015 Amtrak 188 derailment in Philadelphia, one of the largest in the U.S. for 2016.

$105 Million Settlement Pharmaceutical Settlement

Wisner Baum obtained $105 million on behalf of multiple clients involved in a pharmaceutical negligence case.

$80 Million Verdict Personal Injury

Wisner Baum attorneys served on the trial team in the case of Hardeman v. Monsanto Company, which resulted in an $80 million jury verdict for the plaintiff, Edwin Hardeman.

$63 Million Settlement Paxil Pediatric Class Action

$63 million pediatric class action re false promotion of Paxil. Judge approves final terms of improved national pediatric paxil class action settlement – consumers get a better deal.