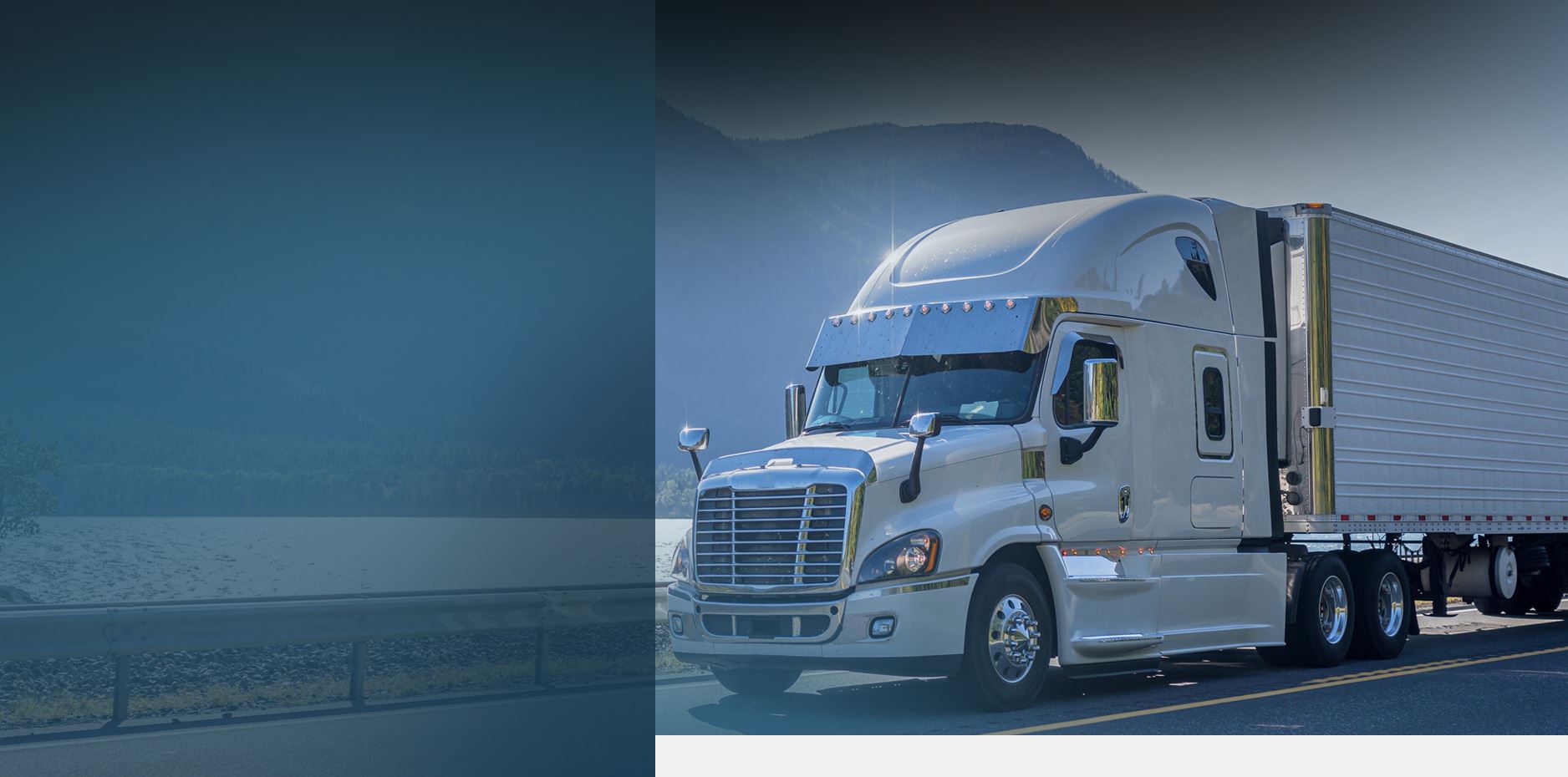 Truck Accidents Client Focused. Trial Ready. Billions Won.
Sacramento Truck Accident Lawyer
Injured in a Big Rig Crash? Put Nearly 50 Years of Experience in Your Corner
Sacramento and its suburbs can be a dangerous place for motorists. Each year, Sacramento County ranks in the top 10 for most truck accidents in the state of California. In 2020 alone, Sacramento County reported more than 450 truck crashes. Sacramento County and neighboring San Joaquin County account for more than 8% of all truck accidents in the state in an average year—more than 1,000 annually.
If you or a family member sustained injuries in a truck accident, you may have the right to pursue financial compensation. The accident lawyers at Wisner Baum strongly believe that negligent trucking operators need to be held responsible when they harm others in preventable trucking accidents in Sacramento. With decades of experience taking on many of the largest trucking companies in the United States, we know what it takes to win, and you will not pay a dime unless we are successful in obtaining compensation for you.
Work with an Award-Winning Firm
The national law firm of Wisner Baum is known for achieving groundbreaking results for our clients:
$15 million recovered for a fatal crash involving a major truck company;
$8.5 million recovered for an Ohio couple bereaved of their son in a Tyson Foods truck crash, setting a record as the largest verdict in the state for the wrongful death of an unmarried person;
$6.9 million recovered for three crash victims (one injured, two killed) after a semi-truck collided and drove over a car; and
Over 75 truck accident settlements worth $1 million or more.
Since we opened our firm in 1985, we have won upwards of $4 billion in verdicts and settlements for clients. We prepare every case as if it is going to trial to give our clients the best chance of success. When the stakes are high, trust in our legal team to fight for you.
Contact us today to speak with a Sacramento truck accident lawyer. You will not pay a dime unless we get you compensated.
Do I Qualify for a Semi-Truck Accident Lawsuit?
In California, truck crash victims can pursue compensation through a legal claim if the following applies to their case:
The other party owed them a standard or duty of care: Motorists are required to drive carefully and keep their vehicles in good repair for the safety of others. For the same reason, truck companies must ensure that their truckers are trained, that their vehicles are safe for the road, and that they comply with industry rules and regulations.
The other party's actions fell below the standard of care: There are many ways in which a driver can to breach the standard of care. Examples include not paying attention, driving drunk, speeding, or when a trucking company fails to train its truckers.
The breach caused the truck accident, injury, and damages: It is not enough for the other party to act negligently. Negligence must have directly or proximately caused an accident and injuries, which were severe enough to disrupt the victim's life and result in damages. Lost wages, pain and suffering, and medical bills are a few examples of damages often incurred by truck crash victims.
Anyone can file a legal claim, but victims will need to prove the above factors to be compensated for their damages. Whatever challenges your case presents, you can rest assured that our Sacramento accident attorneys understand how to investigate and uncover the facts to build the strongest possible claim for you and your family.
What Causes Truck Accidents?
Wisner Baum has investigated countless crashes. We have found that the cause of most truck accidents can be traced back to the following:
Speeding
Driving recklessly
Defective truck parts, such as brakes or tires
Trucks in poor maintenance
Poorly trained truck drivers, cargo loaders, and mechanics
Once our lawyers determine the cause of an accident, we work to identify all responsible parties. This often requires collecting evidence, speaking to witnesses, hiring renowned experts, and reconstructing the accident. We regularly work with some of the nation's leading truck accident experts to help determine whether trucking companies, operators or manufacturers took shortcuts on safety that violate of the law. With the resources of a national law firm, you can be assured that your Sacramento truck accident lawsuit will be pursued with the dedication and resolve needed to obtain the result you deserve.
Who is Liable for a Truck Accident?
Unlike your average car accident lawsuit involving two parties, truck crash lawsuits can involve numerous parties, including (among others):
Truck companies
Truck brokers and sub brokers
Truck drivers
Truck loaders
Truck manufacturers and parts manufacturers
One thing to keep in mind: California is a comparative liability state, which means that a partially at-fault car driver may still be able to file a personal injury lawsuit to recover damages. If you have questions about pursuing a legal claim even though you may have been partially at-fault for a truck accident, it is advisable to speak with an attorney as soon as you are able to ensure your rights are protected.
Improve Your Chances of Recovery—Call

(855) 948-5098
Our truck accident attorneys have been recognized for our commitment to justice and advocacy, such as by the Multi-Million Dollar Advocates Forum®, Super Lawyers®, and Best Lawyers®, among others. No matter how complex the case is, our attorney team is prepared to guide victims down the path to compensation.
Wisner Baum stands out from the competition, because our Sacramento truck accident attorneys check all the boxes:
Experienced in truck accident law: Our attorneys have extensive experience in truck accident law, having advocated for hundreds of truck accident victims.
Trial-ready approach: Many distinguished legal professionals agree that the best way to build a claim is to prepare it with trial in mind. A trial-ready claim can boost the client's chances of receiving a fair settlement. It can also ensure the client hits the ground running if trial becomes necessary. As a trial law firm, we have litigated a multitude of cases using this approach.
National reputation: We are proud to have stellar consumer reviews. Just look at our client testimonials. If you prefer, we can also provide references from past clients and our well-respected peers.
Track record of success: We have won millions for the victims of truck crashes, as well as their bereaved loved ones.
Positive impact on the community: Our accident attorneys go above and beyond when it comes to trial advocacy, meaning we don't just aim to recover compensation. We also take care to highlight how harmful the negligence was to you, your family, and your community. It is our goal to send a strong message to negligent parties that they will be held to account for putting profit over safety.
When you are ready to discuss your legal rights and options with our team of board-certified civil trial lawyers, we are right here to help.
Give our Sacramento office a call at (855) 948-5098 for a free consultation with a truck accident lawyer.
Should I Hire a Truck Accident Lawyer Near Me?
Trucking companies and their insurers want to protect their bottom line after a crash. Insurers will offer lowball settlements hoping victims can be dissuaded from seeking full and fair compensation for their injuries. If you do not accept a settlement, trucking entities will be well-prepared to mount a rigorous defense to limit their financial responsibility in litigation.
This is where an experienced truck crash injury lawyer can help you. Retaining Wisner Baum to advocate on your behalf after a Sacramento accident can help you level the playing field and prepare the strongest case possible in order to hold the defendants accountable and obtain the maximum settlement or judgment you deserve. With a satellite office in Downtown Sacramento, our firm has a local presence backed with national resources to take on major corporations and win.
$6 Million Settlement Fatal Truck Accident

Wisner Baum obtained a $6 million wrongful death settlement on behalf of an individual who died following a truck crash.

$15 Million Settlement Truck Accident

Our firm successfully negotiated a $15 million catastrophic injury settlement for our clients. The case stemmed from a Southern California accident involving a commercial truck and a pedestrian.

$8.5 Million Verdict Commercial Truck Accident

Wisner Baum secured a $8.5 million wrongful death verdict against the food industry company, Tyson Foods, for the wrongful death of a young man.

$6.9 Million Settlement Truck Accident Settlement

After a semi-truck drove over a stopped car, killing two of its occupants and injuring a third, one of our attorneys took the case all the way to trial. Our firm continued in pursuit of justice for the three victims over a four-day trial until the case finally settled for $6.9 million. Client-Focused Representation
REVIEWS & TESTIMONIALS
We believe our track record speaks for itself. But you don't have to take our word for it. See what our clients have to say about working with us.
"I Can't Imagine a Better Law Firm"

Multiple lawyers recommended Wisner Baum to me and I have been consistently impressed with the quality of their work.

- Best Law Firms Survey

"They Are About Changing the Systems..."

Wisner Baum are not only amazing attorneys but more importantly, they are activists. They are about changing the systems which got us into trouble in the first place. They understand their role in the process of making change.

- Kim Witczak

"Top Legal Minds in the Country"

The Wisner Baum firm has some of the top legal minds in the country; they are driven, determined, trustworthy, ethical and passionate.

- From Best Lawyers® Best Law Firms

"Diligent & Professional Representation"

Thanks to your efforts I was able to recover from a tragic experience and turn my life around for the best.

- W.T.

"Our Best Interest Was Always Number One on Your List"

A special thank you to your Spanish-speaking staff for the extra effort put into this case. The language barrier was never a problem, and we are so very thankful to them. Your name holds much respect in our family.

- G.C. & C.C

"We Have Never Met a More Wonderful Group of People"

It is obvious that the people at Wisner Baum believe in what they do. And that you all really care about your clients.

- The B. Family

"They Worked Very Hard and Kept in Contact, Which Is Very Important to Me"

I appreciate that you care about how I feel and that you take time to use your talents to ensure your every contact with me is warmly professional.

- A.D.B.

"Your Expertise in This Field Gave Me the Utmost Trust and Confidence"

I wanted a fair settlement within an appropriate time frame, and without any public scrutiny. With your hard work and dedication, we were able to achieve those goals.

- T.O.