Baum Hedlund Aristei & Goldman has been retained by several passengers from the accident involving the Continental Airlines Boeing 737 which veered off the runway into a ravine at Denver International Airport on Saturday, December 20, 2008 after an aborted take-off. The plane lost its left engine, both main landing gears and caught fire. The entire right side of the plane was burned. The plane was carrying 115 passengers and crew on Continental Flight 1404 from Denver to Houston when the plane attempted to take off at about 6:18 p.m. and experienced some sort of difficulty during the roll. Passengers and crew were able to escape down an inflatable escape ramp. Thirty-eight people were injured.
Investigators are trying to figure out what could have caused the plane to skid in the first 2,500 feet of the 12,000-foot runway , depart the runway, and slide down into a ravine. Investigators are looking at many possibilities as to what could have caused this accident, including possible mechanical failures, loss of power, runway debris, pilot error, among other factors.
Cockpit recordings reveal there was a sudden bumping and rattling that shook the plane about 41 seconds into the attempted take-off. A passenger stated that she felt a bump and saw a fireball through the window, and it felt briefly like the plane was airborne before crashing into a ravine.
Baum Hedlund Aristei & Goldman's experienced aviation accident team includes two pilots. Ronald L.M. Goldman is a private pilot and board certified civil trial attorney who has been handling aviation accidents since 1972. John A. Greaves is a former airline captain and has represented victims in 35 airline disasters since 1993. The media interviewed both of these pilot-attorneys in the days following the crash.
According to aviation attorney Ronald Goldman, a senior shareholder with Baum Hedlund Aristei & Goldman, even if the take-off had to be aborted, that does not explain why the airplane skidded off the runway; any investigation must answer that question.
The Rocky Mountain News asked Goldman about the aftermath of this crash and what passengers might expect as far as compensation from Continental Airlines is concerned. "Our feeling is that none of these individual cases (in the Continental crash) is worth under six figures," said Ronald Goldman, an aviation lawyer in Los Angeles. "It's a complicated calculation, but in these cases it's our opinion that the losses to passengers are always substantial because every person on that airplane at one moment or another thought they were going to die. This fear is real and understandable."
When asked about what Continental Airlines can do to help families right now, Mr. Goldman told The Rocky Mountain News that "In the near-term, Continental should make it a priority to quickly and efficiently handle passengers' medical bills, claims for destroyed or damaged baggage and other immediate needs."
Fox News Channel interviewed former airline captain and airline accident attorney John A. Greaves in studio about the risk involved in take-offs. Mr. Greaves stressed the necessity of quick action by the pilot immediately after the first indication of trouble during the take-off roll; if, as seems to be the case, that indication came before the airplane achieved its calculated flying speed, immediate action should have resulted in a successful abort.
Fox News interviews Baum Hedlund Attorney John Greaves following the Denver International Airport Continental Airlines runway accident.
The firm has represented passengers and their families in over 500 aviation accident cases, including more than 325 airline disaster cases. Among the accidents our aviation attorneys have handled are many runway accidents involving major airlines. These are some of the runway accidents our firm has handled:
Northwest Flight 255 at Detroit Metropolitan Wayne County Airport, Romulus, Michigan, August 16, 1987
Northwest Flight 1482 vs. Northwest Flight 299 at Detroit Metropolitan Wayne County Airport,Romulus, Michigan, December 3, 1990
USAir Flight 1493 vs. Skywest Metroliner Flight 5569 at Los Angeles International Airport, February 1, 1991
USAir rough landing on runway, Horseheads, New York. January 18, 1992
Continental Airlines Flight 588 at Denver Stapleton Airport, Denver, Colorado, April 27,1993
Beechcraft KingAir A90 v United Express Flight 5925 at Quincy Regional Airport, Quincy, Illinois, November 19, 1996
American Airlines Flight 1420 at Little Rock National Airport, Little Rock, Arkansas, June 1, 1999
Southwest Airlines Flight 1455 at Burbank-Glendale-Pasadena Airport, Burbank, California, March 5, 2000
SAS (Scandinavian Airline Systems) vs. Cessna Citation, at Malpensa International Airport, Milan, Italy, October 8, 2001
Southwest Airlines Flight 1248 at Chicago's Midway International Airport, Chicago, Illinois, December 8, 2005
Four of the airline accidents that Baum Hedlund has handled involved Continental Airlines:
1) We first handled the January 19, 1988 Continental Express Flight 2286 crash near Durango, Colorado when we represented the family of one of the seven people killed in that crash. The NTSB determined that this crash was a direct result of the captain's use of cocaine just before the flight, resulting in his carelessness, reckless behavior and poor decision making as the ultimate cause of this fatal crash.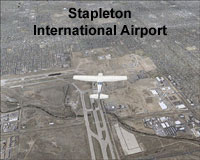 2) In 1993 our firm represented one of the injured passengers when a McDonnell Douglas DC-9-82 operated by Continental Airlines Flight 588 experienced an extremely rough landing at Stapleton International Airport in Denver, Colorado on April 27, 1993. As the aircraft approached the runway, it landed on a steep angle then leveled and hit the runway, sliding to a stop on its right belly and right wing.
3) Our firm represented six flight attendants injured on Continental Airlines Flight 75, a McDonnell Douglas DC-10 aircraft, when it experienced an abrupt pitch-up causing injuries to unsecured passengers and crew. The plane was en-route from Los Angeles, California to Honolulu, Hawaii on May 21, 1998 which the accident occurred. The autopilot malfunctioned during the flight causing the plane to pitch up. The initial pitch-up and the subsequent actions by the pilot to gain control of the aircraft to level the plane caused nine people to be injured, four seriously.
4) We have filed a lawsuit on behalf of two brothers whose mother was killed in the Continental Connection Flight 3407 crash near Buffalo, New York on February 12, 2009. Fifty people died in that accident. We allege in our lawsuit that the flight crew lost control of the aircraft due to, among other things, a combination of airfoil icing, negligent actions of the flight crew and an inadequate, defective, de-icing system and flight control system of the aircraft.
The lawsuit was filed in the U.S. District Court, Western District of New York in Buffalo against Continental Airlines, Inc. (Texas); Pinnacle Airlines Corp. (Tennessee); Colgan Air, Inc. (Virginia); and Bombardier Aerospace Corporation (Texas).
The Continental Airlines flight was actually operated by Colgan Air under the name Continental Connection. Pinnacle owns and operates Colgan Air. Each of those airlines are authorized air transport common carriers and owed a duty to operate the flight and maintain the aircraft with the utmost of care and to the highest degree of safety.
Details of the lawsuit include allegations that the airline negligently, carelessly, and recklessly operated and monitored flight 3407 and flew it into icing conditions, knowing the aircraft was equipped with ineffective de-icing equipment, and had negligently failed to properly train the crew of flight 3407 to operate the aircraft in such circumstances.
Mass disaster lawyers from Baum Hedlund Aristei & Goldman are very familiar with the aftermath of airline accidents and the litigation that follows after these accidents. The firm has over 20 years of experience investigating these crashes and representing airline accident victims.
Anyone seeking legal representation should Contact the aviation disaster attorneys at Baum Hedlund Aristei & Goldman by calling (855) 948-5098 for a free consultation.