The aviation accident attorneys at Baum Hedlund Aristei & Goldman are representing the families of the two men killed in Robinson Helicopter Company's first R66 crash which occurred on July 12, 2011, near Flandes, Colombia.
Killed in the crash, was the owner of the R66 aircraft, Juan Pablo Gaviria, former president of the Colombian Civil Air Patrol, and Jose Ricardo Cabrera, his dear friend, and a skilled helicopter pilot.
The R66 crashed shortly after take-off from Girardot Airport in Colombia. According to the National Transportation Safety Board (NTSB) preliminary report, an eye witness reported hearing a cracking sound and seeing something break off the helicopter shortly before it plummeted to the ground. Initial data collected in the subsequent investigation by both the Government of Colombia and Baum Hedlund's investigation team strongly indicate that mechanical problems with the Robinson R66 helicopter caused the crash.
This crash was the first Robinson Helicopter Company R66 crash since the aircraft went into production in late 2010. The second fatal R66 accident occurred in South Dakota on October 1, 2011. The pilot and sole occupant of that R66 helicopter was killed, which according to an NTSB preliminary report, may have been caused by an in-flight breakup of the aircraft.
The R66 is the newest chopper in Robinson's fleet and was designed to be the first turbine-powered helicopter for the company. Robinson is known for its low-cost aircraft but many safety experts are concerned that the company may be sacrificing quality for profit when manufacturing their popular helicopters.
"Robinson, in my opinion, continues to prioritize profit over passenger safety and it's a shame," said the families' aviation attorney and pilot Ronald Goldman. "It appears to me from our investigation, thus far, and the opinions of our experts, that this crash was caused by mechanical failure," Mr. Goldman stated.
The Investigation
Baum Hedlund Aristei & Goldman's aviation accident team is conducting an extensive investigation into the Colombia R66 helicopter crash. Their attorneys, along with experts, have visited the crash site in Colombia and have conducted an initial inspection of the wreckage, which has now been transported to the U.S. for further analysis.
The firm's experts, in this case, include metallurgists, a biomechanic, aviation engineers, a chemist, and a pilot. Their team is thoroughly examining the engine and other wreckage in order to determine whether the design and mechanical defects are the cause of the crash and the untimely deaths of Mr. Gaviria and Mr. Cabrera.
This is Baum Hedlund's sixth investigation and a case involving a Robinson Helicopter crash. In addition to the current R66 crash, the firm has handled two R22 crashes and three R44 crashes:
Central Illinois Air Corp., Robinson R44 II crash, Table Rock Lake, Missouri, 2008
Adventure Helicopter Tours, Robinson R44 II crash, Topanga Canyon, California, 2008
Classic Helicopter Corp., Robinson R44 II crash, near Easton, Washington, 2007
Blue Skies, Inc. instructional flight, Robinson R22 Beta crash, Rochester, Minnesota, 2004
Robinson R22, private helicopter crash, San Salvador, El Salvador, 2001
Baum Hedlund is preparing for a trial in Seattle starting March 5, 2012, in the Superior Court for King County against Robinson for the August 2, 2007, Robinson R44 II crash near Easton, Washington. The firm represents the family of Si Young Lee, a South Korean businessman who was surveying potential logging sites for lumber production.
The firm filed a lawsuit in the Lee case on October 20, 2009, alleging that shortly after departure, the R44 helicopter experienced a mechanical failure because of an R44 design flaw and then descended and experienced a low energy impact with the ground whereupon it erupted in a fire that burned for several days, destroying 485 acres. All four people aboard the helicopter burned to death.
The Victims
Juan Pablo Gaviria was a well-respected pillar of his community. The father of three will be remembered for his generosity, deep passion for aviation, and undeniable zest for life. Aviation was a passion from an early age when Juan Pablo spent his time flying kites. He later went on to establish Colombia's first paragliding school. He was also a licensed pilot, who flew single-engine and twin-engine planes.
He was dedicated to helping others. He was very involved with the Colombian Civil Air Patrol, a non-profit group of doctors that provides free medical care to communities stricken by poverty. The Air Patrol was a cause very dear to his heart. Juan Pablo was a member of the group for 13 years and served as its president from 2006 until March of 2011.
Juan Pablo Gaviria had recently purchased the doomed Robinson R66 helicopter in America and had hired Mr. Cabrera, a dear friend, as his pilot a few months before the crash.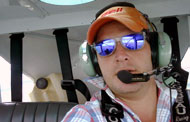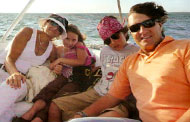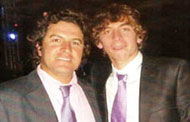 Jose Ricardo Cabrera was a beloved husband, father, and grandfather. Having moved his family to a beautiful expansive property in Cajicá, Colombia from the United States in 2009, Mr. Cabrera dedicated his life to his large and tight-knit family. He built a now wildly successful ice cream business, Helados San Jerónimo, which remains completely family-run.
Jose Ricardo also owned Florida-based Dari Machining, Inc., an industrial equipment, and machinery shop.
Mr. Cabrera was a certified commercial helicopter pilot who was very experienced.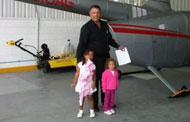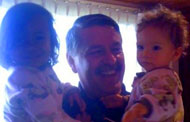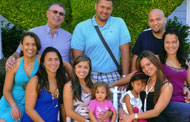 Robinson Helicopter Accident History
Robinson Helicopter Company was established in 1985 and is located in Torrance, California. In November 2011, Robinson announced that it had produced its 10,000th helicopter. They are currently the world's leading manufacturer of civil helicopters.
According to the NTSB's online Accident Database, at the time of this writing, it appears that 1,053 Robinson helicopters have been involved in accidents across the globe since the first R22 crashed on December 22, 1975, at Torrance, California and that of those 1,053 accidents, 237 were fatal accidents, killing a total of 413 people. (Look here for recent Robinson helicopter crash history.)
About Baum Hedlund Aristei & Goldman
Since 1985, Baum Hedlund Aristei & Goldman has represented over 700 victims in a wide variety of aviation accidents, including commercial airline disasters, air charters, and tours, air taxis, seaplanes, general aviation accidents, hot air balloons, and helicopter crashes of all kinds, including sightseeing tours, medical air ambulance rescue operations, and work-related helicopter accidents, including industrial and construction type operations as well as professional aerial photography and logging enterprises.
The firm has represented victims in helicopter accident general negligence and product liability claims against Aerospatiale, Bell Helicopter Textron, Hughes Helicopters, McDonnell Douglas, Messerschmitt-Bolkow Blohm, Robinson Helicopters and Sikorsky.
Baum Hedlund filed a lawsuit in the first R66 crash on July 9, 2013.