Los Angeles, California – – The family of Galo Ulloa, killed in a Burbank, California tractor-trailer crash, filed a wrongful death lawsuit on Monday, March 6, 2012, case number CV12-1889-CBM (MANx), in the U.S. District Court for the Central District of California in Los Angeles against Sarasota, Florida-based JCI Jones Chemicals, Inc.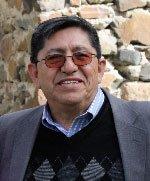 The complaint, filed by the Los Angeles-based law firm of Baum Hedlund Aristei & Goldman on behalf of Galo's oldest son and representative of his estate, Dave Ulloa, alleges that JCI Jones Chemicals, Inc. was negligent, careless and reckless in operating the tractor-trailer that caused the fatal crash. According to the lawsuit, JCI breached its duty to use due care in operating the truck and in obeying applicable laws related to the safe and lawful operation of a commercial motor vehicle transporting goods, including hazardous materials.
At about 6:20 a.m. on November 30, 2010, Galo Ulloa was hit by a tractor-trailer driven by JCI Jones employee Jesus Hernandez. Mr. Ulloa, on his way to work, was traveling southbound on Buena Vista Street as he approached the intersection with Burbank Boulevard. At the same time, the JCI Jones truck was traveling northbound on Buena Vista Street. The lawsuit contends that the tractor-trailer failed to yield to oncoming traffic when it illegally turned left at the intersection, striking Mr. Ulloa and his motorcycle head-on. Mr. Ulloa was dragged an estimated 100 feet before the truck driver stopped. Although he was wearing a helmet at the time, Mr. Ulloa succumbed to his injuries and was pronounced dead at the scene.
The passing of Mr. Ulloa prematurely ended a heroic journey that began in Ecuador when Galo was orphaned at the tender age of eight.  "This is such a tragic death of a man who overcame so much adversity, orphaned and poor at such a young age, to successfully raising a family in the United States, and only four months away from paying off his house in full," the family's attorney, Paul Hedlund, stated. "The lives of his wife, Maria, and his five children, have been permanently shattered by the loss of this hard-working man of great integrity."
Mr. Ulloa is survived by his wife of 40 years, Maria, his five children, Dave, Walter, Amy, Mariana, and Albert, and his grandchildren, Valerie, Mathew, Jacquelyn, Jellie, and Derek. The lawsuit is seeking general and special damages, including the cost of the funeral, burial, and related expenses.
The nationwide firm of Baum Hedlund Aristei & Goldman has represented individuals and families in more than 8,000 wrongful death and personal injury cases across the country. The firm, with offices in Los Angeles and Washington, D.C., has been at the forefront of commercial truck accident litigation for more than 20 years and has handled over 185 truck accident cases across the nation.
About Galo German Ulloa
Orphaned at the young age of 8 and having no place to live, Galo and his cousin, George (also 8), left Gualaceo, Ecuador and traveled 100 miles to a larger town, Guayaquil.  Unable to rent a place to live due to their young age, Galo and his cousin began sleeping in boats that were docked at the local harbor.  Also too young for employment, they began making small amounts of money helping travelers with their luggage at the local ferry.  They earned very little money but found a way to survive.
At the age of 10, Galo and his cousin started their own shoeshine business and were able to earn enough money to rent a place to live.  After working many different jobs, Galo joined the Ecuadorian military which gave him a long sought after sense of family and belonging.  Soon after, Galo married and had two children. Galo longed to go to the land of the free and create a better life for himself and his family and to live the American dream; to buy a home and provide a better life for his children.
In 1968, at the age of 24, Galo ventured to the United States, he landed in New York City where he worked as a dishwasher during the day and attended ESL classes at night. Galo's hard work and commitment paid off so that he moved up quickly through the ranks and was trained to become a deli clerk.
In 1969, after a divorce, Galo met Maria through mutual friends. Galo and Maria were married in 1974 and moved to California in the 1980s to alleviate the symptoms from an asthma condition of one of their children that was aggravated by the cold New York winters.
Immediately after moving, Galo began looking for work. Returning to what he knew best, Galo walked into Canter's Restaurant in Los Angeles and spoke with Marc Canter.  He told Marc that he would work for free in order to show how good he was. Recognizing his strong work ethic, leadership skills, and value to his deli business, Marc hired Galo that same day.  Galo worked at Canter's Deli in the Fairfax District, and Bruce's Labels Table Deli in West Los Angeles, for more than 25 years.
Galo had many goals and dreams for himself and his family.  One of his goals was to purchase a home and pay it off in his lifetime.  "Live the American dream," he would often say.  Galo saved his tips and paid more every month on his mortgage. Only a month before he was killed, Galo and Maria used the money they had invested in a CD account to make an additional house payment, bringing the realization of their dream of paying off their home to only four more monthly payments.
With Galo's incredible journey in mind, a family friend set up a memorial fund to build a children's home for orphans in Ecuador called La Esperanza.
Galo, 65 when he died, is survived by his wife of 40 years, Maria, his five children, Dave, Walter, Amy, Mariana, and Albert, and his grandchildren, Valerie, Mathew, Jacquelyn, Jellie, and Derek.