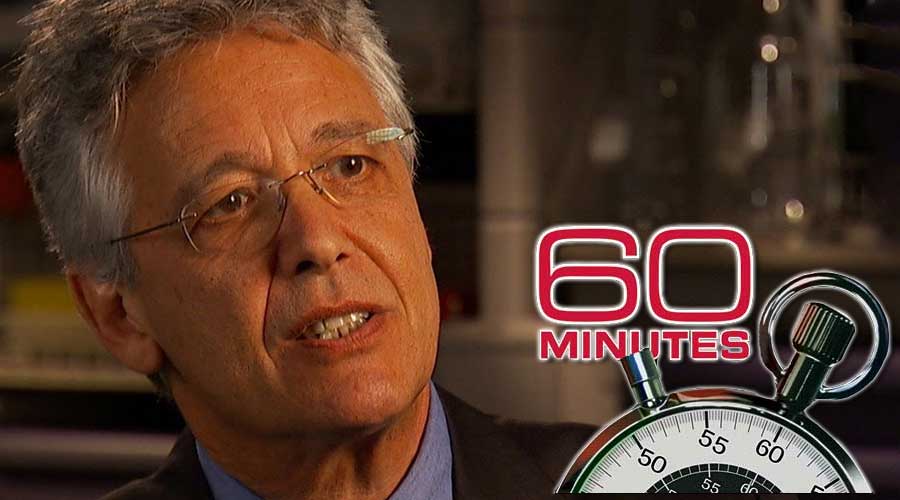 For many people, particularly those who have taken or are currently taking antidepressants, the 60 Minutes segment that aired on Sunday, February 19, 2012 was a hard pill to swallow. Consumers are shocked, flabbergasted, and have been left in stunned disbelief – how could this be? Despite the billions of prescriptions filled and multi-billions of dollars spent on antidepressants, the benefits of antidepressants do not outweigh placebo?
The 60 Minutes (CBS) program about antidepressant efficacy was riveting. Irving Kirsch, an associate director of the Placebo Studies Program at Harvard Medical School, who has been studying placebos for 36 years, told 60 Minutes that the difference between the perceived benefit of a placebo compared with the benefit of an antidepressant is minimal for most people.
A placebo is a medically ineffective treatment (like a dummy pill or a sugar pill) given to a patient made to believe they are receiving medical treatment. It is fairly well known that placebo treatments can result in a perceived or actual improvement in a variety of medical conditions. This is known as the "placebo effect."
Kirsch explained to 60 Minutes presenter Lesley Stahl that the "difference between drug and placebo is very, very small," and "in half of the studies, non-existent." Kirsch further explained that the purported efficacy of antidepressants is the result of a placebo effect — not the chemical ingredients of the drug.
Kirsch only discovered the lack of antidepressant efficacy by accident while studying placebo effects. He was so shocked by the initial findings that he decided to do a second study, using data not only from published clinical trials funded by drug companies, but also from data submitted to the Food and Drug Administration (FDA), which he obtained through the Freedom of Information Act. The results were revealing.
"These are the studies that showed no benefit of the antidepressant over the placebo. What they did is they took the more successful studies, they published most of them. They took their unsuccessful studies and they didn't publish them," Kirsch explained.
Dr. Michael Thase, a professor of psychiatry at the University of Pennsylvania and a paid consultant to a number of antidepressant manufacturers, disagreed with Kirsch.  Thase told 60 Minutes that Kirsch was confusing the results of clinical trials conducted by the companies themselves (which the companies have consistently argued are the gold standard of medical proof) versus what goes on in practice (i.e., anecdotal evidence, which the companies have decried for years as unscientific).
Nonetheless, a number of studies validate Kirsch's conclusions, including two co-authored by Dr. Walter Brown, a clinical professor of psychiatry at Brown University.  Dr. Brown talked to 60 Minutes about the proliferation of antidepressant prescriptions and explained that "the biggest increase [in antidepressant prescriptions] is in the mildly depressed, who are the ones who are least likely to benefit from them."
Brown went on to criticize the FDA's drug approval process. "The FDA for antidepressants has a fairly low bar.  A new drug can be no better than placebo in 10 trials, but if two trials show it to be better, it gets approved," Brown pointed out.  Thomas Laughren, director of the FDA's division of psychiatry products, who was interviewed for the 60 Minutes segment, admitted the difference between medication and placebo is "modest."
Brown's opinions are corroborated by the FDA itself.  In fact, one FDA official candidly explained: "How do we interpret … two positive results in the context of several more studies that fail to demonstrate that effect?"  As he explained, "I am not sure I have an answer to that, but I am not sure that the law requires me to have an answer to that – fortunately or unfortunately. That would mean, in a sense, that the sponsor [drug manufacturer] could just do studies until the cows come home until he gets two of them that are statistically significant by chance alone, walks them out and says he had met the criteria." (Melody Petersen, Our Daily Meds (2008), http://www.ourdailymedsthebook.com/).
That the FDA recognizes the "lowliness of its standards" is further illustrated by an internal memo obtained from the FDA through the Freedom of Information Act, in which a former FDA official, Dr. Paul Leber, explained to a colleague that the FDA's approval of one antidepressant was likely to be attacked because the FDA is not "as demanding as it ought to be in regard to its standards for establishing the efficacy of antidepressant drug products."
As Kirsch explains in his book, The Emperor's New Drugs, "The drug companies knew how small the effect of their medications were compared to placebos, and so did the FDA and other regulatory agencies.  The companies found various ways to make the data seem more favorable to their products … My colleagues and I hadn't really discovered anything new. We had merely revealed their 'dirty little secret'."
The American Psychiatric Association (APA) issued a statement calling Kirsch's accusations "irresponsible and dangerous," but the statement is more bark than bite.
See: The American Psychiatric Association's Response to 60 Minutes: Where is the Science?
Of course, the APA would have to defend the antidepressants given that it has been complicit, along with the manufacturers, in deceiving the public about the drugs for over 25 years.
Irving Kirsch's book, The Emperor's New Drugs: Exploding the Antidepressant Myth, is available on amazon.com or at bookstores.
Baum Hedlund has litigated personal injury and consumer class action cases involving antidepressants for over 20 years.  As a result, the firm has conducted a great deal of research and obtained confidential drug company documents that corroborate Dr. Kirsch's claims. Baum Hedlund has represented hundreds of families across the nation in antidepressant-related birth defect cases against the makers of Celexa, Effexor, Lexapro, Prozac and Zoloft.