Los Angeles, California, June 1, 2015 – – Mattison Haywood was a talented young woman of strong Christian faith whose life tragically ended far too early. Her parents, John Haywood Jr. and Carla Haywood created The Mattison L. Haywood "LoveisKey" Foundation to honor her life, her principles, and her belief that "love is key."
With purpose and passion, she pursued her dreams of becoming a doctor in gynecology and pediatrics and always strived to serve her community and the less fortunate. She had graduated from Concordia University in Irvine with a Biology degree, continued her studies as a post-graduate student at Charles Drew University of Medicine and Science, and was getting ready to take the MCAT for candidacy at UCLA's pre-med program.
While visiting the Louvre in Paris in December 2013, the love of her life, Michael Myvett, proposed and she happily accepted. Their wedding was set to take place on June 15, 2015, at a beautiful chapel with an expansive view of the seemingly never-ending crystal blue ocean in Palos Verdes.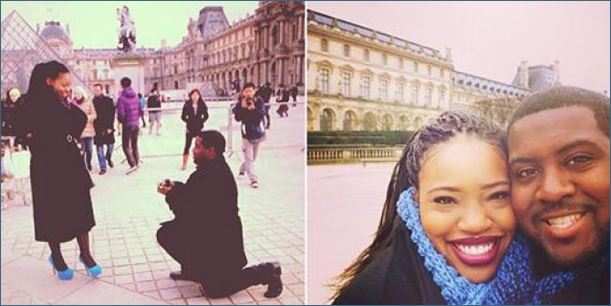 Mattison was nearly 26-years-old when she lost her life while doing what she loved, giving back to her community. On April 10, 2014, she took time off from her job at One West bank to help chaperone students from underserved communities to visit Humboldt State University to help spark their own hopes and dreams.
At 5:40 pm, a FedEx semi-truck traveling south on Interstate 5 crossed the median and slammed into oncoming traffic. It struck the tour bus that Mattison and the other chaperones and students were traveling on, causing her fatal injuries along with the deaths of nine others.
The loss of this young woman is profound and felt throughout her community. She is missed by many and will always be loved by all who knew her.
In an effort to further her guiding principle in life, the Mattison L. Haywood "LoveisKey" Foundation hopes to help fund the following endowments:
Prototypes Women and Children's Center for healthy living supplies – Pomona, CA
Huntington Hospital for research – Pasadena, CA
Charles Drew University of Medicine and Science for the "Mattison L. Haywood" Scholarship Fund – Los Angeles, CA
Humboldt State University for an art fellowship – Arcata, CA
Concordia University for a leadership scholarship – Irvine, CA
Bishop Amat Memorial High School for an art scholarship – La Puente, CA
To help keep Mattison's memory alive, please donate via their website or through the Foundation's GoFundMe page.