July 14, 2014, Los Angeles, California — The parents of a young woman whose life was tragically cut short in a fatal truck accident involving the FedEx tractor-trailer in Orland, California, have filed a wrongful death lawsuit in Los Angeles, California. The truck accident lawsuit (case no. BC551518) was filed today in Los Angeles County Superior Court of the State of California.
Plaintiffs John Haywood Jr. and Carla Haywood – the father and mother of Mattison Haywood – claim that negligence on the part of Federal Express Corporation of Delaware, FedEx Freight, Inc. of Arkansas and Silverado Stages of California caused the crash that left their daughter and nine other people dead.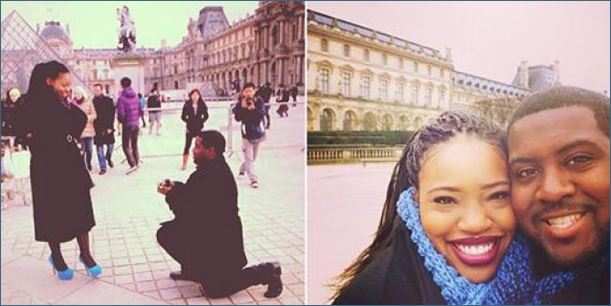 Mattison Haywood would have been 26 years old on July 6th of this year. She and her fiancé, Michael Myvett, had just recently gotten engaged during a Christmas trip to Paris, France. On April 10, 2014, they were sitting together near the front of a Silverado Stages tour bus bound for the campus of Humboldt State University, acting as chaperones for the group of students from Southern California on their way to experience life on a college campus.
At 5:40 p.m., a southbound FedEx semi hauling two trailers suddenly crossed over the grassy median of the Interstate 5 and entered oncoming traffic, striking the tour bus and sparking a blaze that could be seen for miles. Bus passengers had to free themselves from the wreckage as fire engulfed the front of the bus. As a result of the collision, Mattison Haywood sustained fatal injuries.
Mattison Haywood had earned a degree in Biology at Concordia University in Irvine, California. With a philanthropic and caring nature, she became a postgraduate student at Charles Drew University of Medicine and Science with the goal of becoming a doctor in the area of gynecology and pediatrics.
Her parents describe Mattison as a "confident, good friend that was full of life," as well as a "giver of her time and money to the underserved, the homeless and the less fortunate."  She had always held, as her guiding principle in life, the motto, "Love is Key."  Mr. and Mrs. Haywood have indicated their wish to use any compensation from the lawsuit to create a non-profit foundation in their daughter's memory, dedicated to furthering Mattison's vision and that principle she held so dear.
The lawsuit alleges that the FedEx truck driver, while in the employ of FedEx, negligently, recklessly and carelessly operated the tractor-trailer at an unsafe speed, and failed to safely maintain control of the vehicle. In addition to FedEx's negligence, the lawsuit claims Silverado Stages negligently and carelessly owned, operated, and controlled the tour bus involved in the fatal accident.
The family is seeking unspecified economic and non-economic damages, as well as funeral and burial expenses.
FedEx Crash Litigation Update
The Haywood claim is one of a string of lawsuits that have arisen from the tragic collision. Due to the significant number of parties involved and the complexities of the matter, the cases that have thus far been filed have been consolidated and assigned to Judge John S. Wiley, who presides over cases within the Complex Litigation Program of the Los Angeles Superior Court. According to the Los Angeles Superior Court, this program provides a "more effective and efficient case resolution for cases that require unusual amounts of judicial time because of legal or factual complicated issues, often highly technical that involve numerous parties and claims."
An initial status conference has been set by Judge Wiley for July 15, 2014, at 3 p.m. in Department 311 in the Central Civil West Courthouse of the Los Angeles Superior Court. At that hearing, the parties in all the existing lawsuits have been ordered to appear to discuss with the judge the procedures for handling the litigation going forward as well as any claims or parties that have not yet filed suit.
About Baum Hedlund
The truck accident law firm of Baum Hedlund Aristei & Goldman has handled nearly 300 major truck and bus accident cases across the nation, including cases against:
Allied Waste Industries; American Stage Lines; American Tour & Leasing Co; Bluebird; CR England; Eagle Systems; FedEx; Food Express, Inc.; Food 4 Less; Ford Motor Co; GARDA, Inc.; Greyhound; J.B. Hunt; Kimberly-Clark; Lucky's; Roadway Express; Ryder Truck Rental; San Diego Metropolitan Transit; Schneider National Trucking; Sky Express; Swift Transportation; Tyson Foods; and Werner Enterprises.
Baum Hedlund also represents a 17-year-old high school student from Los Angeles, who was injured in the crash.