Jack Furumura was dehydrated and disoriented when he left his nursing home for a hospital in 2013. The 96-year-old lost five pounds during his nursing home stay, in large part because the nursing home failed to follow his nutrition plans or the home's very own policies for that matter.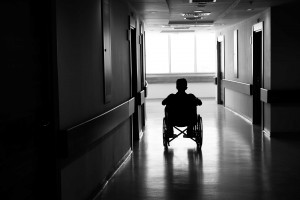 Mr. Furumura wasn't able to recover from his ailments and weeks after being checked into a hospital he died at his daughter's home. In the wake of her father's death, Katherine Kiang was shocked to discover that Furumura was receiving over two hours of physical and occupational therapy from the nursing home before he was hospitalized.
Kiang said she couldn't imagine why a 96-year-old dementia patient would receive that much therapy. Why would this nursing home put this man through that much therapy at that stage in his life, and in his condition?
Medicare Incentivizes 'Ultra High' Billing Levels
Unfortunately, there are many stories similar to Mr. Furumura's. Worse yet, Medicare's own rules are responsible for incentivizing nursing home facilities to bill at "ultra-high" levels for services, even when it is wasteful, unnecessary, and, in some cases, harmful for patients. At first glance, the case laid out above seems like Medicare fraud, but unfortunately, it appears to be business as usual for a system rife with problems.
At present, Medicare will pay for up to 100 days of a patient's nursing home care in the aftermath of a hospital stay (in some cases, the patient pays for a portion of the care). Medicare pays nursing home facilities a daily rate for each patient, which is largely based on the duration of a patient's therapy for a given week. For example, Medicare spent $13,468.19 on Mr. Furumura's therapy and care. Even as he was deteriorating physically and mentally, the nursing home billed Medicare for his care at the highest possible rate.
Patients that are receiving therapy at the highest billing level generate the biggest payments that nursing homes receive from Medicare. What exactly is Medicare paying for? At least 720 minutes a week of physical therapy (helps with tasks like walking, avoiding falls), occupational therapy (helps with dressing and bathing), and speech therapy (helps patients who have had a stroke, for example, overcome language difficulties).
The ultra-high rate, according to a Wall Street Journal news article, averaged out to around $560 per patient, per day in 2013. A "very high" day (between 500 and 719 minutes of therapy) averaged out to roughly $445 per patient. The "low" category (between 45 and 149 minutes of therapy) costs on average $325 per patient, per day.
The current Medicare payment rules were devised in 1998 and then fully-implemented in 2002. Since the day these new rules took effect, nursing homes have continued to bill at increasingly higher therapy levels. Reports indicate that nursing homes billed at the highest rates for patients on roughly 7 percent of days in 2002. Fast forward 11 years to 2013 and the rate for ultra-high billing days increased to 53 percent, nearly eight times higher than 2002 standards.
To put this into dollars and cents, according to data compiled by the Journal, Medicare paid out roughly $28 billion to nursing homes in 2013. That total is 10% more than Medicare would have paid if the proportion of days billed at each therapy level was at 2008 billing standards and 24% more than 2002 levels.
Does More Therapy Translate to Healthier Patients?
The short answer to this question is there simply isn't data out there to know for certain. According to Dr. Vincent Mor, there is "clear evidence" that therapy works, but one patient receiving more services than another doesn't guarantee that the outcomes for one will be any different than the other. "We just don't know," says Dr. Mor, who is a health-services professor at Brown University as well the chairman of the independent quality committee at HCR ManorCare Inc., which is one of the nation's largest nursing home operators.
But despite having no evidence to suggest that more care translates to healthier patients, providers have continued to overwhelmingly bill at the highest possible levels. More than 20 current and former rehabilitation therapists interviewed for the Wall Street Journal news piece said they felt pressure from their bosses at nursing home facilities to reach the 720-minute therapy mark for the week in order to bill at the highest level.
According to these therapists, this care was delivered even when patients were unresponsive, wasn't likely to gain anything from the services, or outright declined the services. In some cases, patients became more agitated as a result of having gone through the therapy.
Harvard professor David Grabowski studies nursing home spending. He believes that there are patients that simply aren't being treated appropriately because of the system "rewards high-intensity care."
Nursing Homes: The Business of Caring, but Still a Business
Billing at the highest levels is not something restricted to larger nursing facilities—from the looks of the data, nursing homes of all sizes are billing Medicare at ultra-high rates.
Genesis HealthCare Corp. is one of the largest nursing home providers in the country. In 2002, it billed Medicare at the ultra-high rate in 8.1 percent of days. That number skyrocketed to 58 percent of days in 2013. Kindred Healthcare Inc., which operates nursing home facilities that contract with rehabilitation clinics, billed Medicare at the ultra-high rate 7.6 percent of days in 2002. This increased to 58 percent in 2013. HCR ManorCare Inc. billed at the highest rate 8.8 percent of the time in 2002. By 2013, it was billed at the highest rate 68 percent of the time…you get the idea.
HCR is the subject of a whistleblower lawsuit that claims the company committed fraud by putting pressure on employees to perform unnecessary therapy so it could bill Medicare at the highest level. HCR wouldn't comment on the whistleblower lawsuit, but the company refuted the basic claims on its website.
Nursing Home Medicare Fraud Whistleblower
Allegations of nursing home facilities committing Medicare fraud is nothing new. This sector of health care has been rife with fraud and abuse for decades. But as we've seen in the many aforementioned examples, we have reached a tipping point where it has become business as usual for corrupt nursing homes to bill Medicare for care that is medically unnecessary, unwanted, and in some cases, harmful.
We need to tip the scales back in our favor and make it more difficult for nursing home facilities to commit fraud. A whistleblower case like the HCR lawsuit discussed above is one of the best weapons available to combat Medicare fraud committed by nursing home facilities. A successful whistleblower lawsuit not only returns taxpayer dollars to Medicare, it protects the program's integrity and ensures that our elderly citizens are receiving appropriate care.
If you work at a nursing home facility and are being asked to perform medically unnecessary services, it is in your best interest to discuss the matter with an experienced whistleblower attorney. If your whistleblower lawsuit proves successful, it could help reduce waste and fraud and earn you a sizable whistleblower reward.
Contact a whistleblower attorney today for a free consultation.