Philadelphia, Pennsylvania, December 21, 2015 — The law firm of Baum Hedlund Aristei & Goldman has filed complaints on behalf of six passengers who were injured in the crash of Amtrak Train 188 in Philadelphia, Pennsylvania. The complaints were filed today in U.S. District Court for the Eastern District of Pennsylvania and claim that Amtrak's reckless operation of Train 188 and the railroad's inexcusable decision not to implement a necessary safety system caused the train crash, which left eight people dead and over 200 others injured. The complaints will be consolidated with others already filed.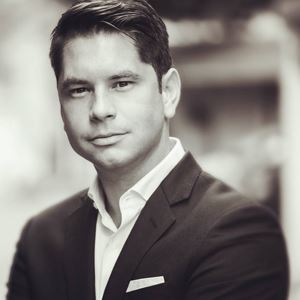 Caleb Bonham, 28 (case number 15-cv-886710), was one of 238 passengers aboard Amtrak Train 188, bound for Penn Station in New York City on the night of May 12, 2015. At around 9:20 p.m., Amtrak 188 was traveling at twice the allowed speed when it entered a sharp curve at Frankford Junction. Caleb Bonham is a founding partner of D/CO, a new cutting edge corporate and political public relations consulting firm in Denver, Colorado. In 2014, Bonham was named one of the top political influencers under 30. He was living in Virginia at the time of the crash.
"It all happened very quickly—in the blink of an eye," said Bonham of what happened next. He remembered seeing the seats shake, then laptops went flying into the air. All seven passenger cars and the locomotive derailed at the curve. One car overturned completely and several other cars were thrown onto their sides.
Mr. Bonham was violently thrown about the car in which he was riding, with debris and other passengers crashing into him. "I opened my eyes and didn't see anything. I just saw black," said Bonham, who was eventually able to escape the wreckage through the rear doorway of the train car.
Officials with the National Transportation Safety Board (NTSB) said the train was likely going 106 miles-per-hour when it derailed, as the engineer was only able to hit the brakes seconds before. The posted speed limit at the Frankford Junction curve was 50 miles-per-hour.
NTSB member Robert Sumwalt told the media that had a rail safety system called Positive Train Control (PTC) been implemented on the section of track, the Amtrak 188 crash "would not have occurred." PTC is designed to automatically activate brakes and safely slow or stop a train if the train's operator fails to begin slowing or stopping the train within a speed-restricted area.
"This tragedy could have been prevented if Amtrak had chosen to implement necessary rail safety measures already in place on rail lines in Massachusetts, Connecticut, New Jersey, Maryland and Delaware," says Baum Hedlund train accident attorney, Frances Phares. Our firm is committed to holding Amtrak accountable for placing profits over the safety of people."
Amtrak has been on notice of the dangerous curve and tracks in the area of the Frankford Junction for many decades past.  For instance, a Pennsylvania Railroad Congressional Limited train derailed in approximately the same area of track on Labor Day 1943, killing 79 people and injuring over 100 other passengers.
Had proper precautions and safety measures been implemented by Amtrak and its operator, the tragedy would have been prevented, eight lives would have been spared and hundreds of people would not have been needlessly injured, the complaints allege. In addition to compensatory damages, Bonham and the five other plaintiffs filing suit against Amtrak are seeking punitive damages for the railroad's negligence and reckless disregard for public safety.
Everyone aboard Amtrak Train 188 was subjected to trauma and/or some type of physical injury, and all passengers on that train are eligible to receive the maximum compensation they deserve.
Earlier this month, Congress voted to raise the federal cap on damages to $295 million so that victims of the Amtrak 188 derailment may be fairly compensated. Since 1997, The Amtrak Reform and Accountability Act has capped damages for a train disaster at $200 million.
About Baum Hedlund Aristei & Goldman
Since 1987, Baum Hedlund has represented train accident victims in some of the worst train crashes and derailments in U.S. history. The firm's train accident attorneys have handled litigation for more than 75 passengers in train-related personal injury or wrongful death cases across the United States.
The firm has won over $4 billion for clients in all of its areas of practice. Baum Hedlund is listed in Martindale-Hubbell's Bar Register of Preeminent Lawyers, The Best Lawyers in America® for 2014-16 and Top Ranked Law Firms™ for 2014-16.
Related News