Talbot County, Maryland — The widow of a Virginia truck driver has filed a lawsuit in Maryland's Talbot County Circuit Court over the wrongful death of her husband, Deacon Terry Stephone "Dog-Catcher" Coward, 52, who tragically lost his life in a truck crash.
Plaintiff Francean Coward, a resident of Culpeper, Virginia, claims in a lawsuit (case no. 20C15009168) that her husband's death was caused by negligence on the part of Mississippi-based Cooley Transport, Inc. and its driver, Brian K. Hutcheson, also of Mississippi. Hutcheson also died in the crash, along with his girlfriend and dog.
The complaint includes two counts:
Negligence – Wrongful Death Against All Defendants
Survival Action Against All Defendants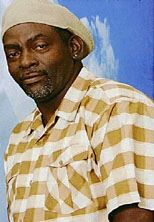 Mrs. Coward claims that on April 21, 2015, at approximately 6:49 a.m., her husband was driving a 2013 Kenworth tractor-trailer eastbound on Maryland Route 404, Queen Anne's Highway. Hutcheson, who was driving a 2016 Mack tractor with a STOLL trailer combination westbound on 404, negligently and unlawfully veered his vehicle across the center line into eastbound traffic without warning, where his truck sideswiped an eastbound tractor-trailer.
The complaint alleges that Terry Coward observed Hutcheson's truck cross the center line into his lane and attempted unsuccessfully to avoid a serious and frightening collision by steering his vehicle to the right. Hutcheson's tractor-trailer ended up slamming head-on into Coward's truck, causing it to burst into flames and causing serious bodily injury to Terry Coward, from which he ultimately died.
According to the lawsuit allegations, the Defendants' conduct and operation of the Mack truck-tractor combination were negligent, reckless and wanton, displaying utter disregard for the rights and safety of other motorists, especially that of Terry Coward. Mrs. Coward alleges that both Cooley Transport and Hutcheson owed a duty of due care to other motorists, and to her husband, in particular, to obey state and federal regulations with regard to the safe and lawful operation of a commercial motor vehicle on public roads.
Coward further alleges that Cooley Transport negligently hired and entrusted the operation of their truck to Hutcheson, who was incompetent, unfit, and had prior incidents involving the reckless disregard of traffic signals.
"Trucking companies have a duty to safely hire, train and constantly monitor their drivers," says Baum Hedlund truck accident attorney Cara J. Luther. "If they fail to live up to this important obligation, the lives of innocent people will continue to be lost unnecessarily on our nation's highways."
About Terry S. Coward
Terry S. Coward is warmly remembered as a loving family man who loved to cook and BBQ for his family and friends. Terry also loved working with his hands and was known as a jack-of-all-trades. He had coached youth basketball for many years. Terry had been a truck driver for 31 years when he died, having worked for trucking companies in the Carolinas and Virginia. He was also a deacon at Main Uno Baptist Church in Rochelle, Virginia. He is survived by his wife and daughter, his mother, siblings, one granddaughter, and many extended family and friends.
About Baum Hedlund Aristei & Goldman
The national law firm of Baum Hedlund Aristei & Goldman is representing Francean Coward. The firm has handled over 8,000 personal injury and wrongful death cases across the country, including more than 220 truck accident cases.
Baum Hedlund is listed in Martindale-Hubbell's Bar Register of Preeminent Lawyers, The Best Lawyers in America®, for 2014-15 Top Ranked Law Firms™ for 2014-15, and five of the firm's attorneys are listed in the Nation's Top One Percent, National Association of Distinguished Counsel.