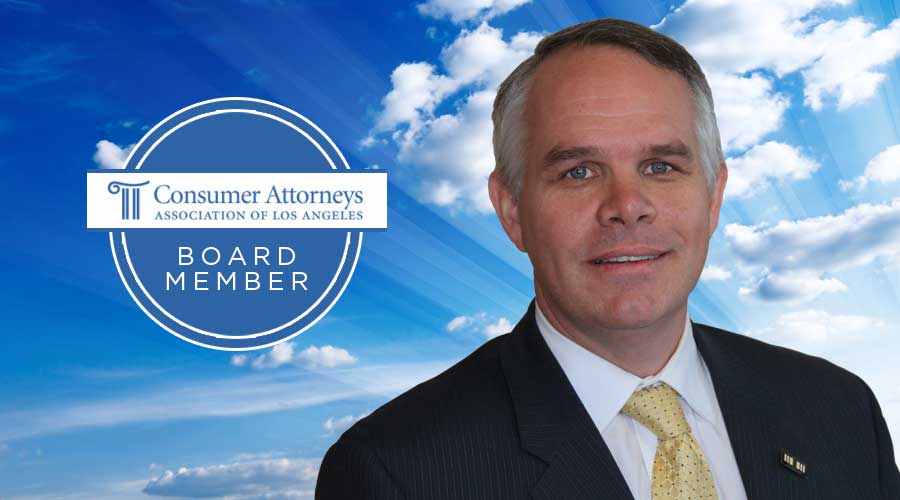 We are very proud to announce that the Executive Committee of the Consumer Attorneys Association of Los Angeles (CAALA) has selected Timothy A. Loranger to serve on its 2014 Board of Governors. CAALA  is the largest local association of plaintiffs' attorneys in the United States. The Association represents the interests of plaintiffs' trial lawyers and their clients in many ways by ultimately ensuring access to justice and preserving the constitutional right to trial by jury.
Timothy A. Loranger is an attorney at the law firm of Baum Hedlund Aristei & Goldman based in Los Angeles. Tim is a veteran of the U.S. Marine Corps, a pilot, and a citizen advocate. As an attorney, Tim focuses his practice on personal injury and wrongful death cases stemming from both product liability and commercial transportation accidents.
He is very proud to be a member of CAALA, actively dedicated to protecting the public from unsafe products, unfair business practices, and unethical, negligent corporate conduct. Tim also Chairs the Listserve Committee and is an active member of the Government Relations Committee, Listserve Committee, and Public Relations Committee.
As a public advocate, Tim has also dedicated himself to lobbying for consumer safety laws and equal access to justice through Consumer Attorneys of California.
Among his many honors, Tim has been selected to Southern California Super Lawyers® – Rising Stars for the past four years, he has earned an Avvo.com Superb Score 10 out of 10, and he is listed in The Bar Register of Preeminent Lawyers™. In addition, his firm is listed in The Best Lawyers in America®, 2013 Top Ranked Law Firms™ and U.S. News & World Report Best Lawyers® 2014 Best Law Firms.
Congratulations Tim.  We are inspired every day by your dedication, passion, and commitment.