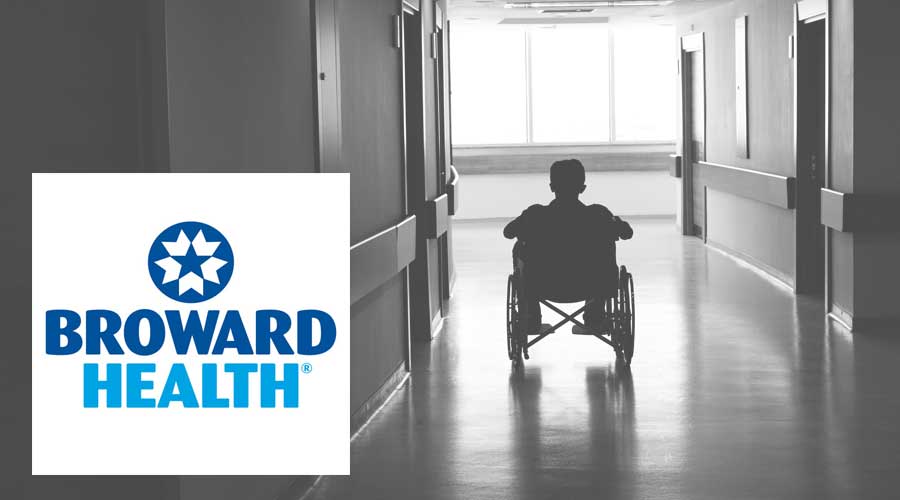 As we've seen countless times in this whistleblower blog, fraud schemes come in many different shapes and sizes. Some involve a number of co-conspirators while others are the handiwork of just one person putting greed ahead of all else. But no matter how many moving parts there are, they all have the same intent: to steal money from the American taxpayer for personal gain.
In recent days, we have seen two different fraud cases come to a close. The first news story reported this week involved defense company employees who allegedly set up an illegal bid-rigging scheme designed to falsely bill the U.S government for supplies intended for the Afghan National Army. The other case involved a Florida hospital district that was allegedly engaged in improper financial relationships with referring physicians.
PAE Government Services, Inc. and R.M. Asia Ltd. Settle Whistleblower Lawsuit for $1.45 Million
Last Friday, PAE Government Services, Inc. and R.M. Asia Ltd. agreed to settle a whistleblower lawsuit for $1.45 million. Defense contractor PAE offers support in aviation, capacity building and stabilization, critical infrastructure, expeditionary logistics, identity and information management solutions, integrated security solutions, test and training ranges, and training solutions, mostly to U.S. government customers. R.M. Asia Ltd. is a Hong Kong company that wholesales and distributes industrial vehicles and parts.
Whistleblower Steven Walker, a former project manager who worked for defense contractor PAE in Afghanistan, filed a claim against his former employer after learning about the alleged scheme, which involved company employees creating fictitious entities in order to fraudulently bill the U.S. for supplies that were supposed to be given to the Afghan Army.
In 2007, the U.S. Army awarded a defense contract to PAE, which required the company to provide the Afghan Army with an apprenticeship program, vehicle-fleet maintenance, as well as order vehicle parts and perform supply-chain management. According to the whistleblower lawsuit, defense contractor PAE turned around and awarded a subcontract to R.M. Asia Ltd. to perform the supply-chain management and provide warehousing services for vehicle parts.
Walker claims in his whistleblower lawsuit that between 2007 and 2010, PAE and R.M. Asia Ltd. both submitted false claims due to a bid-rigging scheme designed to steer subcontracts to companies owned by a PAE manager and an R.M. Asia manager. The whistleblower complaint also claimed that PAE and R.M. Asia knew or should have known about the alleged fraud and didn't take any action to stop or report it.
Walker's whistleblower allegations of bid-rigging kickstarted a lengthy criminal investigation against the defendants named in the case, which resulted in guilty pleas, convictions, and prison sentences for those involved. But Walker's own investigative pluck is what really led to Monday's settlement.
According to a Justice Department press release, defense contractor PAE initially hired Walker as a training manager. He quickly moved up the ranks to the program manager while in Afghanistan. Walker, who was an engineering and diesel mechanics professor at Oklahoma State University before taking the PAE job, learned of the alleged fraud while in Afghanistan. He ended up traveling throughout some of the country's most dangerous areas without military escorts to inspect warehouses to confirm his suspicions. When he eventually returned to the U.S., he drove from his home in Oklahoma all the way to Nashville, Tennessee to inspect marriage records to be sure of the suspected family ties that would eventually make their way into his whistleblower lawsuit.
In the related criminal investigation, the U.S. Attorney's Office of the Eastern District of Virginia obtained guilty pleas from former PAE program manager Keith Johnson and his wife, Angela Gregory Johnson, along with RM Asia's former project manager, John Eisner, and deputy project manager, Jerry Kieffer, for their participation in the scheme.
For his role in exposing the alleged defense contractor fraud, Walker will receive a whistleblower reward of $261,000. Defense contractor whistleblowers like Steven Walker who go the extra mile to protect the integrity of government resources should be applauded. It is very likely that if he hadn't stood up and exposed the alleged fraud, the wrongdoers would never have been brought to justice, nor would the stolen funds have been returned.
The lawsuit is captioned U.S. ex rel. Walker v. PAE, et al., 1:11CV382-LO/TCB (E.D. Va.). The claims that were resolved in this settlement are allegations only; there has not been any determination of liability.
Florida Hospital District to Settle Health Care Fraud Allegations for $69.5 Million
The North Broward Hospital District has agreed to pay the U.S. $69.5 Million to settle whistleblower claims that it had improper financial relationships with referring physicians.
The North Broward Hospital District (NBHD) is a special taxing district of the state of Florida that operates hospitals and other health care facilities in the Broward County area.
The whistleblower who initially came forward with allegations, in this case, Dr. Michael Reilly, claims that the NBHD paid nine employed doctors in excess of the fair market value for their services. These payments, the lawsuit contends, were in effect kickbacks. Rather than being paid for providing quality care, the doctors in question were paid as a reward for the referral of business to the NBHD.
These payments, according to the Justice Department, violated the Stark Statute and the False Claims Act. The Stark Statute restricts financial relationships that health care providers may have with doctors who refer patients to them. The Justice Department has long been concerned about improper financial relationships between health care providers and their referral sources. These relationships, which are predicated on money, can alter a doctor's judgment about the patient's health care needs and drive up health care costs for us all.
As a reward for bringing this alleged fraud to the government's attention, Dr. Michael Reilly will receive a whistleblower reward of $12,045,655.51.
The case captioned U.S. ex rel. Reilly v. North Broward Hospital District, et al., Case No. 10-60590 (S.D. Fla.) was handled by the Civil Division's Commercial Litigation Branch, the U.S. Attorney's Office of the Southern District of Florida and the U.S. Department of Health and Human Services Office of Inspector General (HHS-OIG). The claims settled by the agreement are allegations only, as there hasn't been a determination of liability.
Filing a Whistleblower Lawsuit
Estimates have indicated that as much as 10% of government health care spending is lost to fraud and abuse. This is why we need brave men and women to come forward and expose fraud and protect the integrity of government programs.
If you have witnessed or have information concerning fraudulent behavior that could be costing the government money, you have the right and duty to become a whistleblower. Whether you are a high ranking official within a company, an employee, or even a bystander with information concerning misconduct, filing a whistleblower lawsuit will require the assistance of an experienced whistleblower attorney.
The whistleblower attorneys at Baum Hedlund Aristei & Goldman have been dedicated to public safety and public health advocacy for over 20 years. If you are aware of corporate wrongdoing or possible fraud, it is in your best interest to contact a Baum Hedlund whistleblower attorney today to discuss your case and protect your rights.