This matter has since been settled to our clients' satisfaction.
Worcester, Massachusetts — A lawsuit has been filed in Worcester County Superior Court for the wrongful death of Elizabeth Jean Hill, 21, who was struck and killed by a snowplow in February. Her parents, Glen Hill and Jill Humann filed the lawsuit yesterday against a commercial landscaping and snow management company and the company's owner and driver.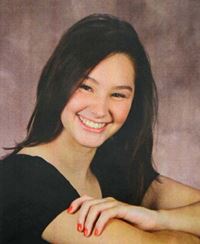 It was a Friday evening on February 20, 2015, and Elizabeth Hill had just finished her work shift at the Market Basket Supermarket located in Wallace Plaza, Fitchburg, Massachusetts. She decided to walk the short distance to her home on Summer Street where she lived with her father, stepmother, and siblings.
Elizabeth exited the Market Basket and walked along the strip's storefronts on the adjacent sidewalk until she reached the edge of the building at the Bank of America ATM machine. She then crossed the parking lot to turn right onto Upham Street, a short distance from its intersection with John Fitch Highway.
As Elizabeth lawfully walked along Upham Street, she was suddenly and violently struck from behind by the blade of a Fisher MC series snowplow mounted on a 2014 International Terrastar truck with attached trailer.
Minutes after the snowplow incident, Elizabeth was rushed to Leominster Hospital with hypotension, hemorrhagic and neurogenic shock, and traumatic brain injury. She was immediately airlifted to UMass Memorial Medical Center in Worcester. Her father, Glen, who had seen Elizabeth off to work earlier that day, was relaxing at home when a police officer knocked on the door to inform him of the accident.
Glen gathered his wife, Beth, and other children, then called Elizabeth's mother, Jill, who lived in nearby Brockton. He and his family then frantically drove the 30 miles to UMass, where an emergency team was working furiously to save Elizabeth's life.
Once the family arrived at the hospital, the attending physician informed Glen that his daughter was in poor condition with little brain activity. The doctor wanted to perform an extraordinary emergency procedure, to which Glen consented.
Elizabeth was urgently admitted to neurosurgery for a right frontoparietal temporal craniectomy, evacuation of the subdural hematoma, and duraplasty (suture of synthetic patch over the exposed brain). Tragically, this extreme procedure could not save Elizabeth's life, and it became evident that further surgery would not be lifesaving.
While Elizabeth was still barely clinging to life, her family was approached by personnel from the New England Organ Bank to discuss organ donation. Despite barely grasping the terrible realization that their daughter was dying, Glen and Jill resolved that Elizabeth would have chosen to give the gift of life to others and agreed to allow their daughter to become an organ donor. The next day at around 4:32 p.m., Elizabeth was pronounced dead, and her organs were donated to the New England Organ Bank.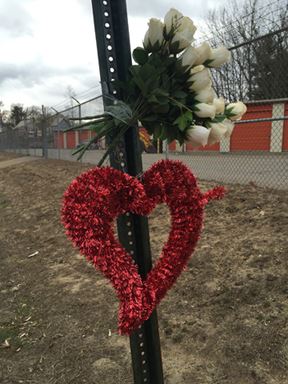 In her obituary, friends and loved ones remembered Elizabeth as someone who brought joy to everyone around her. Her kindness and generosity of spirit has transcended her young life and will live on in those whose lives she has changed forever.
The family's wrongful death lawsuit alleges that the snowplow driver negligently, recklessly, and carelessly operated his vehicle, creating an unreasonable and substantial risk of danger to persons and property on the public roads and highways. It was this reckless conduct that cost Elizabeth Hill her life.
"Snowplow drivers, like commercial truck drivers, are supposed to be trained to vigilantly scan the road ahead of them to ensure that they can slow their vehicles down in plenty of time to avoid accidents," says Baum Hedlund Aristei & Goldman attorney, Frances Phares. "When they fail to maintain a proper lookout, it puts pedestrians and fellow motorists in danger."
The allegations further state that the snow plow company owed a duty to the public to ensure that the driver operated the snowplow in a careful, safe, and lawful manner and that there was compliance with state and federal statutes and regulations.
According to the lawsuit, it alleges the snow plow company breached this duty by negligently hiring, training, supervising, and retaining its driver, and by entrusting its snowplow to him to operate on public streets and highways for business purposes. The company further breached this duty, the lawsuit claims, by negligently allowing its employee to be on duty and drive hours in excess of the legal maximum, or while impaired, ill, sleepy, inattentive, or while operating a handheld mobile device. The criminal investigation against the driver is still pending.
The lawsuit claims that Elizabeth tragically lost her life as a direct and proximate result of the defendants' negligence, gross negligence, recklessness, maliciousness, and/or willful, fraudulent, oppressive, and wanton conduct. As such, Elizabeth's parents are seeking punitive damages stemming from the conduct of the defendants.
About Elizabeth Hill
Elizabeth was raised in Northfield, Massachusetts, before moving to Fitchburg during her elementary school years. Later she graduated with honors from Fitchburg High School, Class of 2013. Elizabeth worked as a cashier at Market Basket and had attended Mount Wachusett Community College.
Friends remember Elizabeth for her vibrant smile and as a beautiful soul who loved music, singing, dancing, reading, and riding horses. Elizabeth was a great friend to many and always wanted to help in any way she could. She served as a volunteer and attended Emergency Medical Service training in Leominster.
With a passion for helping others, it was only fitting that she continued to do this as an organ donor after her untimely passing. She is survived by her father, Glen; her mother, Jill; her step-mother, Beth; her sister, Emily; and her step-brother, Nathan.
About Baum Hedlund
The law firm of Baum Hedlund Aristei & Goldman is representing the family of Elizabeth Hill in their lawsuit. The lawyers of Baum Hedlund have handled over 8,000 wrongful death and personal injury cases across the nation. The firm has won over $4 billion for clients in all of its areas of practice, including commercial transportation accidents.
The firm is listed in Martindale-Hubbell's Bar Register of Preeminent Lawyers, The Best Lawyers in America® for 2014-15, Top Ranked Law Firms™ for 2014-15, and five of the firm's attorneys are listed in the Nation's Top One Percent, National Association of Distinguished Counsel.