Monsanto Called Out for 'Flimsy' Jurisdiction Theories in Roundup Cancer Case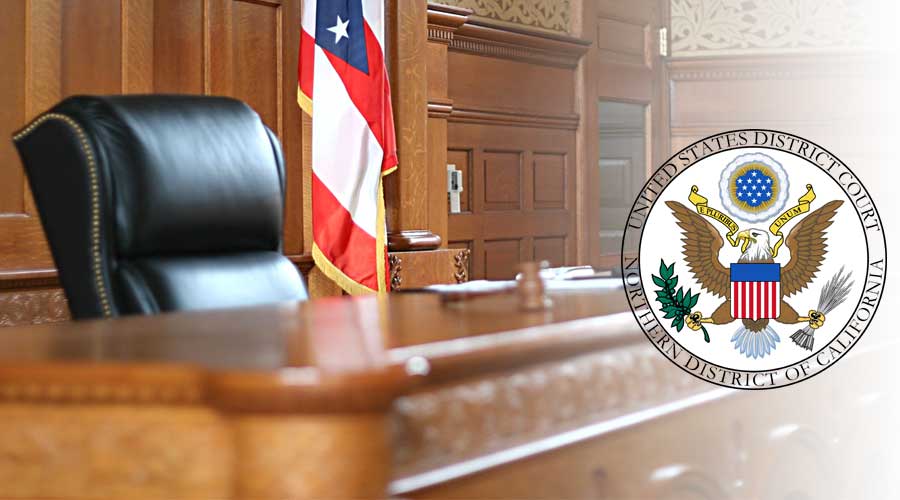 U.S. District Judge Vince Chhabria granted a group of  California Plaintiffs' motion to return their Roundup lawsuit against Monsanto to state court in Alameda County Superior Court. Monsanto had sought to keep the case in federal court.
In his ruling on Wednesday, Judge Chhabria granted lead Plaintiff Loretta Pennie's bid to remand her California Roundup cancer case from federal jurisdiction back to state court, finding the lawsuit included only California state-law claims.
Pennie is one of 45 Plaintiffs in the bundled complaint who allege exposure to Monsanto's Roundup weed killer caused them to develop non-Hodgkin lymphoma. Their complaint accuses Monsanto of failure to warn, negligence, and other state-law issues related to Roundup. Monsanto removed their bundled complaint to the multidistrict litigation (MDL) in federal court, arguing that the Plaintiffs' allegations that Monsanto colluded with an EPA official were sufficient to invoke federal jurisdiction.
Thousands of people from all across the country have filed lawsuits against Monsanto making similar allegations in state and federal courts. Like the Pennie case, many of the lawsuits were filed as joint complaints involving multiple plaintiffs.
Most of the Monsanto Roundup cancer lawsuits are filed in St. Louis Missouri state court. Those filed in federal court have been consolidated as part of the Roundup Products Liability Litigation, MDL 2741, which is currently pending in the Northern District of California.
California Roundup Cancer Case Allowed to Return to State Court
Monsanto argued that because Pennie's California Roundup lawsuit mentioned the Federal Insecticide, Fungicide, and Rodenticide Act (FIFRA), a federal law, and because the lawsuit references an alleged conspiracy involving Monsanto and the U.S. Environmental Protection Agency (EPA), the lawsuit raised questions of federal law.
Judge Chhabria disagreed, however, calling the EPA "collusion" theory of federal jurisdiction "baseless." With regard to the FIFRA references, Judge Chhabria wrote: "The plaintiffs' fleeting reference to a FIFRA violation does not assert a federal cause of action, not least because of no federal FIFRA cause of action exists."
In rejecting Monsanto's theories, Judge Chhabria did not require the agrochemical giant to pay Pennie's legal fees for the argument, but he did bring up the possibility of fee-shifting in the future should Monsanto choose to raise similarly flimsy arguments for removing other plaintiffs from state courts.
"The parties will bear their own fees," Judge Chhabria wrote. "Monsanto is advised, however, that the court may reconsider fee-shifting if presented with similarly flimsy theories of removal in the future."
Roundup Weed Killer Safety Called into Question
Judge Chhabria's ruling in the Roundup cancer case is just the latest in a series of setbacks for Monsanto. In June, the California Supreme Court rejected Monsanto's request to stay the California EPA's decision to list glyphosate, the active ingredient in Roundup, as a known carcinogen. The decision allowed for glyphosate to be added to California's Proposition 65 list of chemicals known to the State to cause cancer.
Also in June, EPA Inspector General Arthur Elkins announced that his office would probe agency glyphosate review matters after receiving requests from legislators to investigate. Congressman Ted Lieu sent a letter to Elkins after reviewing court documents from the Roundup MDL that suggest potential collusion between Monsanto and Jess Rowland, a former EPA official.
The documents show that Rowland may have warned Monsanto about an International Agency for Research on Cancer (IARC) report concluding that glyphosate is a probable human carcinogen before the report was made public. The alleged tipoff could have allowed Monsanto to hone its public relations response to the IARC report in advance of its release.
Also in the court documents is an internal Monsanto email detailing a conversation between Rowland and Monsanto executive Bill Heydens. During this conversation, Rowland allegedly said he "deserved a medal" if he could quash another U.S. government agency's review of glyphosate. The review never took place.