May 25, 2017 – Indianapolis, Indiana – – The law firm of Baum Hedlund Aristei & Goldman has filed a personal injury lawsuit on behalf of a Missouri man against inferior vena cava (IVC) filter manufacturer Cook Medical Incorporated, alleging the company's Gunther Tulip Vena Cava Filter is defective and dangerous, and that Cook concealed the associated health risks from consumers and the medical community.
The IVC filter lawsuit was filed on behalf of Plaintiff Max D. Berry in U.S. District Court for the Southern District of Indiana, Indianapolis Division (Case No.1:17-cv-01724-RLY-TAB). The allegations are against Defendants Cook Medical Inc. of Bloomington, Indiana, and subsidiaries Cook Medical LLC, also of Bloomington, Indiana, and William Cook Europe APS of Denmark.
The complaint includes the following counts:
Strict Products Liability – Failure to Warn
Strict Products Liability – Design Defect
Negligence
Negligence Per Se
Breach of Express Warranty
Breach of Implied Warranty
Violations of Applicable State Law (Indiana and Missouri) Prohibiting Consumer Fraud and Unfair and Deceptive Trade Practices
Loss of Consortium
Punitive Damages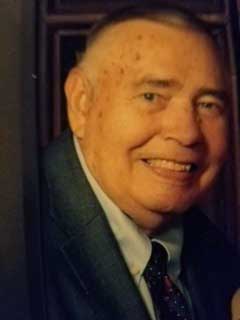 This new lawsuit joins at least 1,918 other claims as part of multidistrict litigation (MDL No. 2570, Master Complaint Case No. 1:14-ml-2570-RLY-TAB) against Cook Medical. Per the Master Complaint, the claims in the MDL involve the company's Gunther Tulip Mreye, Gunther Tulip Vena Cava Filter, Cook Celect Vena Cava Filter, or Cook Celect Platinum Filter.
IVC filters are medical devices that are implanted into the inferior vena cava, which is the body's largest blood vessel. The devices are designed to intercept blood clots before they can travel to the heart and lungs. IVC filters are indicated for people at risk for pulmonary embolism (PE) who are unable to use standard blood-thinning medications.
Since 2010, the U.S. Food & Drug Administration (FDA) has issued two safety alerts regarding IVC filter complications. The first IVC filter safety alert was released in August 2010 after IVC filters were linked to hundreds of adverse event reports, including instances of filters fracturing and migrating to other areas of the body. In a number of other cases, broken fragments of the filters perforated organs and blood vessels.
A second alert was issued in May 2014 to remind doctors of the importance of retrieving IVC filters. This safety alert came roughly a year after a paper was published in JAMA Internal Medicine, which found that only 8.5 percent of retrievable IVC filters were successfully removed.
On May 24, 2012, Max Berry was implanted with a Cook Medical Gunther Tulip Vena Cava Filter during an operation at Liberty Hospital in Liberty, Missouri. The Gunther Tulip Vena Cava Filter has a top hook and four anchoring struts for fixation. On each strut, it has a "flower" formation where a wire piece branches out on each side.
Per the allegations, Mr. Berry was told prior to the operation that the Gunther Tulip Vena Cava Filter was retrievable. However, the lawsuit alleges that Cook Medical failed to provide adequate warnings and/or instructions to the medical community for removing its Gunther Tulip Vena Cava Filter.
In a retrospective review of all Cook Gunther Tulip Filters and Cook Celect filters retrieved between July 2006 and February 2008, 130 filter retrievals were attempted but in 33 cases, the standard retrieval technique failed, per the lawsuit.
In a study involving Gunther Tulip Vena Cava Filters that were implanted between July 2007 and May of 2009, one hundred percent of the IVC filters imaged after 71 days of implant caused some degree of filter perforation of the vena cava wall. The same study found that 40 percent of the implanted IVC filters tilted, and all tilted filters also demonstrated vena cava` perforation. The authors of the study concluded, "Although infrequently reported in the clinical literature, clinical sequelae from IVC filter components breaching the vena cava can be significant."
The lawsuit alleges Cook Medical knew or should have known that their IVC filters were more likely than not to tilt and perforate the vena cava wall. Nonetheless, Cook Medical is accused of failing to warn physicians, patients, and/or plaintiffs that its IVC filters were subject to scientifically known dangers, including breakage, tilt, the inability of removal, and migration.
In its marketing, Cook Medical allegedly advertised its IVC filters as being constructed of conichrome, which "reduces the risk of fracture."  However, the lawsuit alleges that the failure of the Cook Filters is attributable, in part, to the fact that the Cook Filters suffer from a design defect that causes it to be unable to withstand the normal anatomical and physiological loading cycles exerted in vivo (inside a living organism).
Cook Medical continued to market its Gunther Tulip Vena Cava Filter as safe and effective even when inadequate clinical trials had been performed to support long or short term safety and/or efficacy, the lawsuit alleges. Per the complaint, Cook Filters were designed, manufactured, distributed, sold and/or supplied by the Defendants, and were marketed while defective due to the inadequate warnings, instructions, labeling, and/or inadequate testing in light of Defendants' knowledge of the products' failure and serious adverse events.
About Baum Hedlund
Baum Hedlund Aristei & Goldman has successfully handled thousands of personal injury and wrongful death cases on behalf of clients across the nation, securing over $1.5 billion in verdicts and settlements on their behalf.
The firm has handled cases against some of the largest pharmaceutical and medical device companies in the world, including Alere Inc., Alpha Therapeutic, Armour Pharmaceutical Co., Baxter Healthcare Corporation, Bayer, Eli Lilly, Forest Labs, GSK, Medtronic, Pfizer, Schering-Plough, Stryker Biotech, Takeda Pharmaceuticals, and Wyeth Pharmaceuticals, among others.