The national law firm of Baum Hedlund Aristei & Goldman is saddened to report that retired senior shareholder J. Clark Aristei passed away on December 17, 2021 in Escondido, California at the age of 73. He is survived by his wife, Caro Louise Aristei. Clark's importance to the firm cannot be overstated and he will be greatly missed by everyone who knew him.
"Clark was, and in our hearts will always remain, the extraordinary man who never lost his moral compass even in the most difficult of times. His knowledge of the law was encyclopedic; his awesome intellect and ability to use that knowledge was without peer. Perhaps most importantly, he was a genuinely good person in every way: kind, considerate, compassionate and a fierce fighter for a safer, healthier, more just society. In many ways, he was a force that shaped our firm's dedication to the cause of justice for all. And, with all that, he also never lost his quick wit and oftentimes dry sense of humor. Perhaps the greatest compliment we can bestow on him is to recognize Clark as an outstanding lawyers' lawyer. He will be missed but never forgotten."- - Ronald L. M. Goldman, Baum Hedlund Aristei & Goldman Vice President
A practicing attorney for more than four decades and a leading voice at Baum Hedlund for over 26 years, Clark oversaw the firm's commercial transportation team and programmed all cases in the department. While he focused almost exclusively on train, bus, aviation, maritime, and trucking accident cases, attorneys from all departments of the firm sought his counsel and consulted with him on any and all legal issues.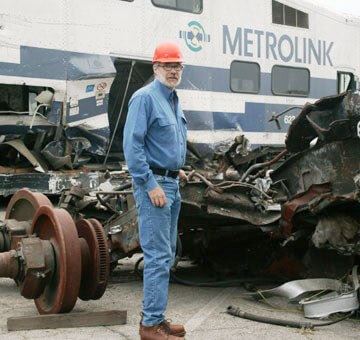 Clark inspecting Glendale Metrolink wreck yard
Clark is best known for his exemplary legal work in cases stemming from two of the worst train disasters in recent history. After the 2005 Metrolink crash in Glendale, California killed 11 people and injured more than 175 others, Clark personally represented 24 claimants who were either injured or lost a family member in the disaster. He served as liaison counsel on the Plaintiffs' Steering Committee (PSC) and worked with lead trial counsel for over 30 law firms to oversee all cases – more than 110 in total.
Following the 2008 Metrolink crash in Chatsworth, California, Clark again played a vital role in the litigation for the plaintiffs. His legal research and writing skills helped remand cases from federal court back to state court, which helped provide the victims with the best path forward to obtain the justice they deserved. Clark's advocacy extended beyond the courtroom in this matter. He also served on the "Zap the Cap" committee that sought to obtain legislative relief for the Metrolink passengers who were denied full compensation due to the $200 million liability cap on victim compensation.
Clark successfully took two cases to trial stemming from the 1993 Amtrak Sunset Limited derailment and served as co-lead trial counsel on a third case. A leader in train accident litigation, Clark represented more than 80 train passengers harmed in rail disasters.
In addition to his work on rail disaster cases, Clark was also active in many of the firm's major aviation cases. His work in the litigation that followed the fatal crash of Alaska Airlines Flight 261 off the coast of California helped earn an important court ruling that maritime law provided the correct legal remedy for the families of the victims. Without this win, the families would not have received the compensation they deserved.
Other notable aviation cases Clark litigated include:
Designated plaintiffs' counsel in the Coordinated Discovery Cases following the Southwest Airlines Flight 1455 accident in Burbank, California (2000)
Trial team member that earned $8.5 million verdict in case stemming from Airborne Charter Inc./Avjet jet crash in Aspen, Colorado (2001)
Co-lead trial counsel for the families of paramedics who perished in a Los Angeles Fire Department Bell helicopter crash in Griffith Park, Los Angeles, California (1998)
In one of the firm's most successful truck accident trials, Clark served as co-lead counsel representing the family of a 22-year-old Marine who died in an accident with a Tyson Foods truck. At trial, the jury returned one of the largest verdicts for a truck accident case in Ohio's history for an unmarried person: over $7 million for pre-impact distress and wrongful death.
Clark was an adjunct professor of law at the University of West Los Angeles School of Law for over 10 years. Throughout his storied career, he earned numerous awards and accolades, including:
The Best Lawyers in America
5.0 out of 5 AV® Peer Review Rating through Martindale Hubbell
Lexis-Nexis® Martindale-Hubbell® Client Distinction Award
Avvo.com 10 out of 10
Southern California Super Lawyers
Bar Register of Preeminent Lawyers
National Air Disaster Foundation Safety Award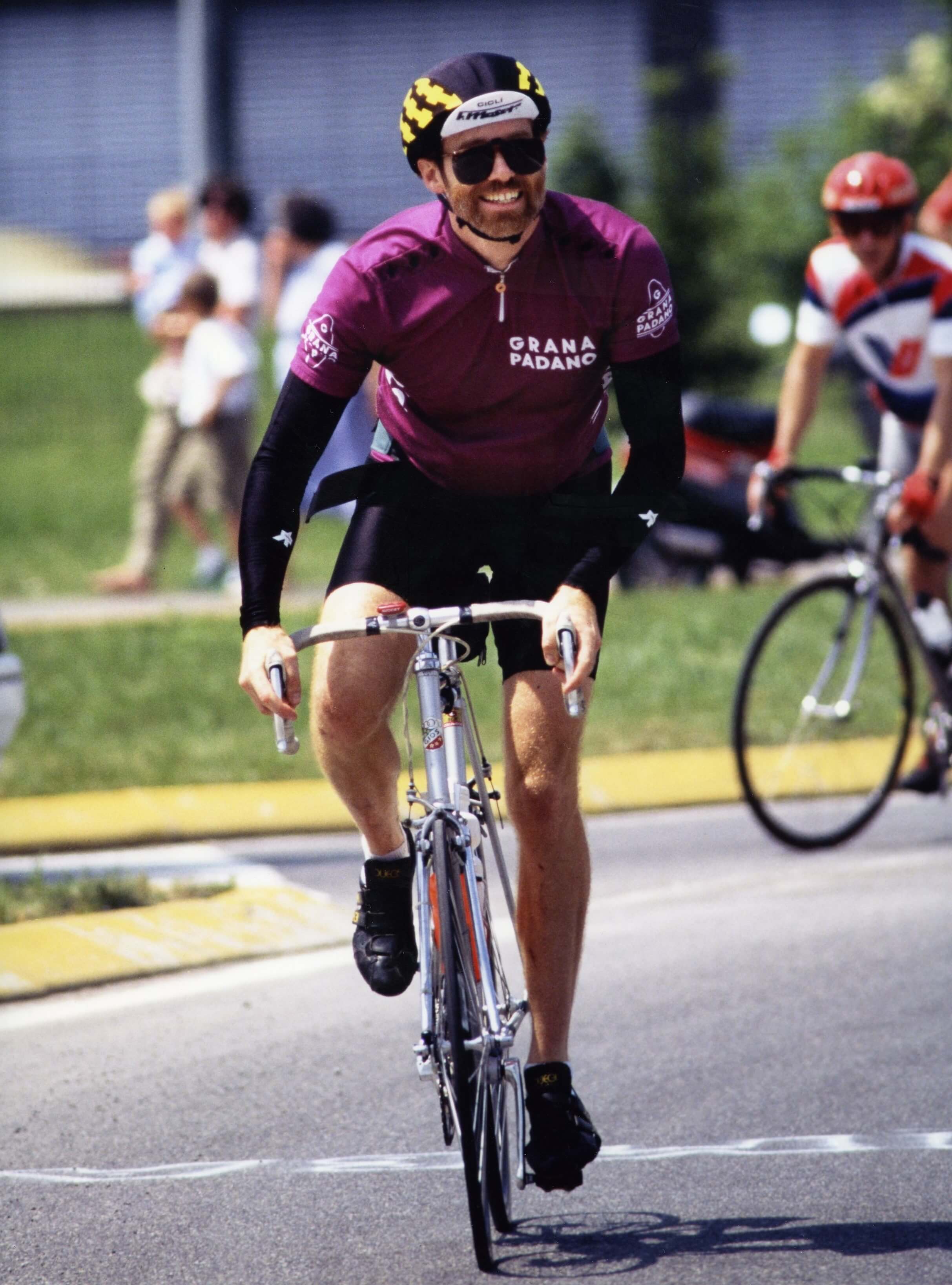 Clark on a bike tour
Colleagues, peers, clients, and even opposing counsel appreciated and respected Clark not just as a lawyer, but as a human being who cared deeply about people and making the world a better place. Outside the office, Clark was an avid cyclist who traveled to Europe to ride segments of the Tour de France and Giro d' Italia race routes.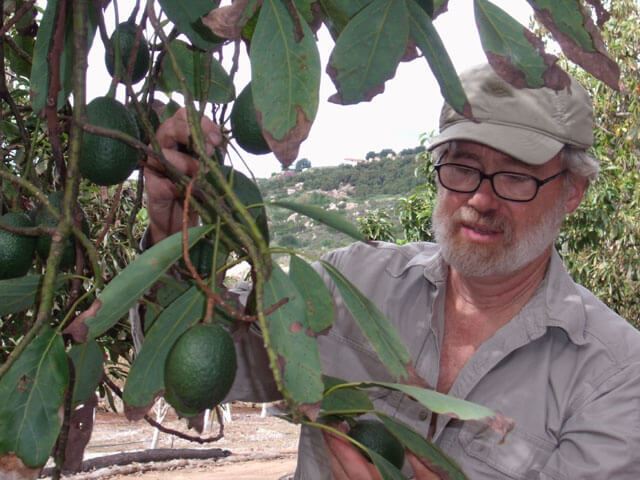 Clark tending his avocados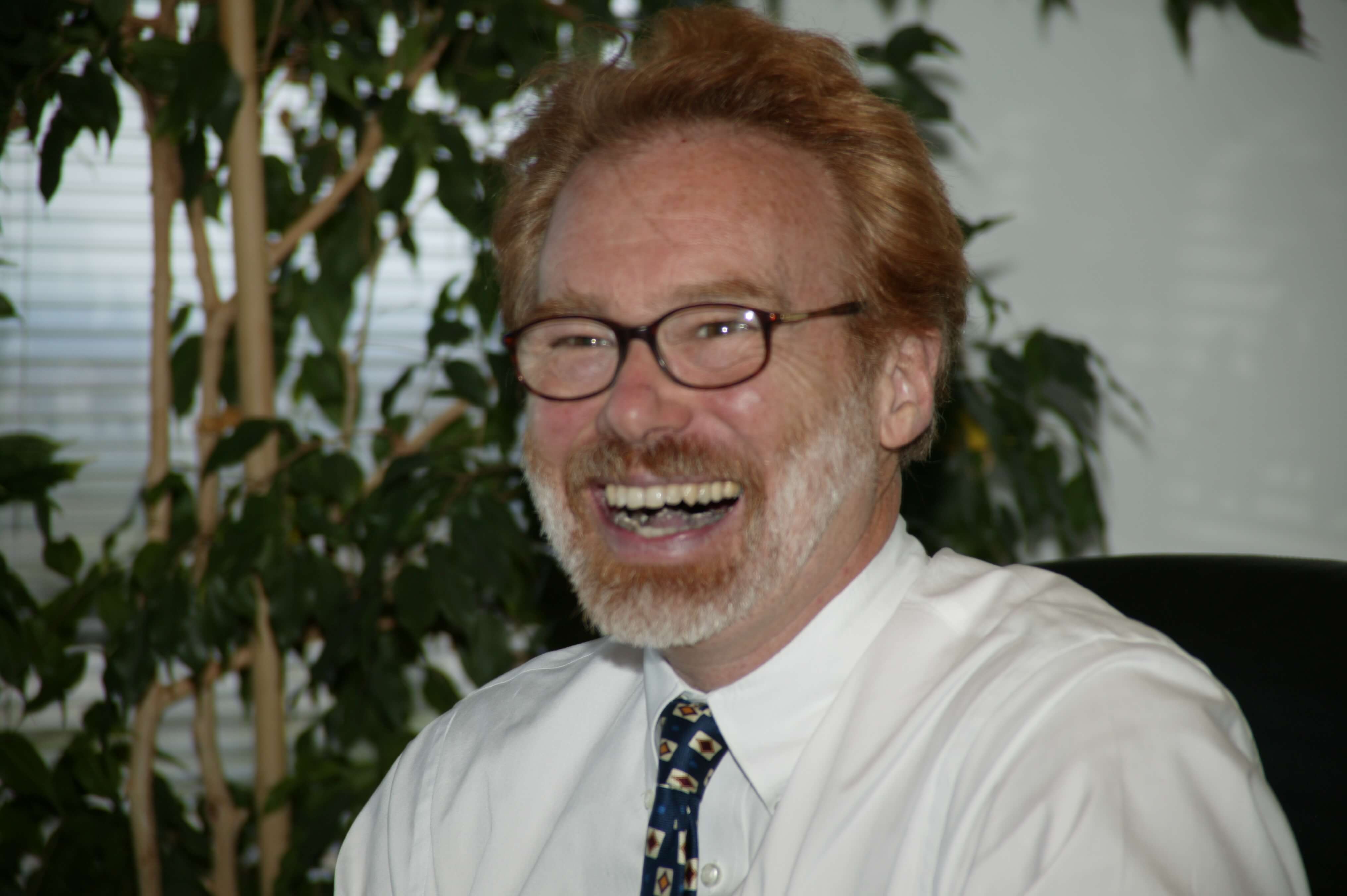 Clark had a wonderful sense of humor
Clark retired from the firm in 2018. He and his wife, Caro Louise, focused their energy on Breezy Bluff Ranch in Escondido, California, where they cultivated avocados, pomegranates, persimmons, figs, and citrus. Clark and Caro Louise were active in the California Farm Bureau Federation, the California Avocado Commission, and the Escondido Historical Society.