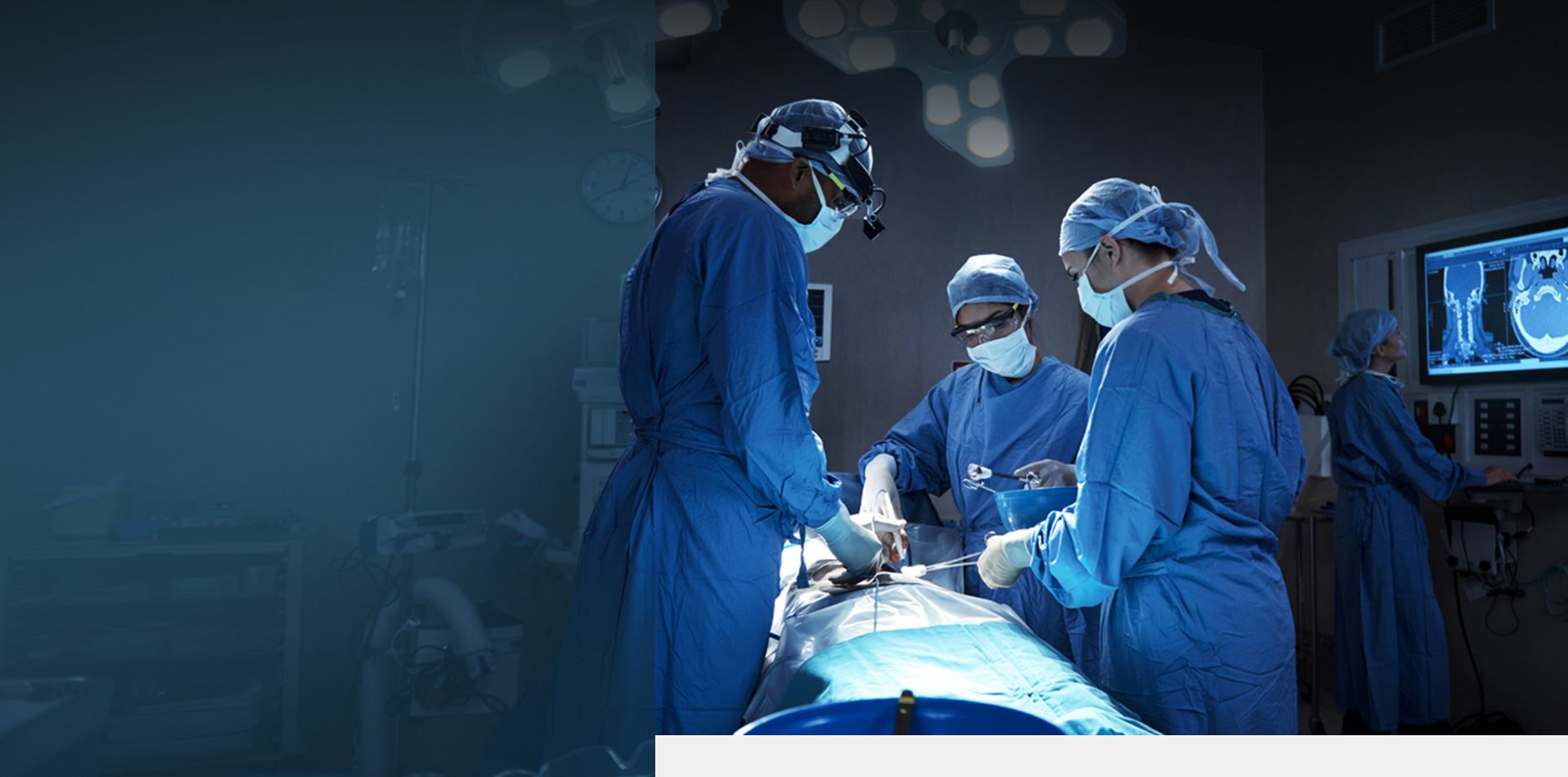 Lexapro Information Client Focused. Trial Ready. Billions Won.
Lexapro Information and Birth Defects
We are no longer accepting new Lexapro birth defect cases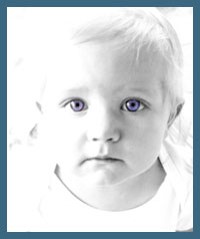 ​Lexapro (escitalopram) is a selective serotonin reuptake inhibitor (SSRI) antidepressant marketed by Forest Labs. Lexapro was approved by the Food and Drug Administration (FDA) for the treatment of major depressive disorder and generalized anxiety disorder in the summer of 2002. Lexapro shares the same chemical make up with another drug, its predecessor Forest manufactured SSRI antidepressant, Celexa.
Miranda's mother was not aware that taking the SSRI antidepressant during her pregnancy could potentially adversely affect her unborn child. READ MORE
Imagine the molecular configuration below printed off on a piece of paper pressed against a mirror—Celexa is made of both the paper and the mirror image, and Lexapro is just the mirror image. Or imagine two hands pressed together—Celexa is both hands and Lexapro is just the left hand.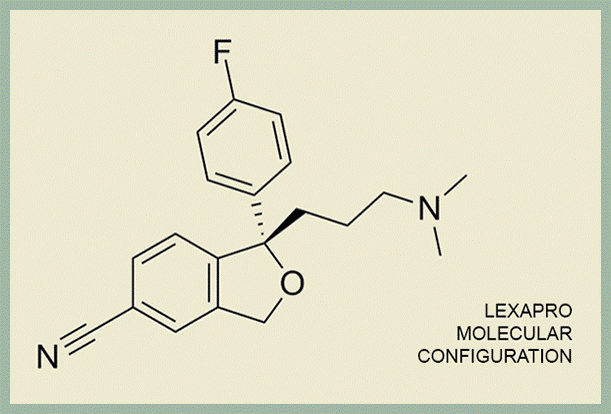 ​
Lexapro Information on Birth Defects
Scientific studies have shown that taking SSRI antidepressants similar to Lexapro and Celexa during pregnancy can pose serious risks to unborn babies. The FDA has warned about the use of SSRI antidepressants during pregnancy numerous times in the past decade. Still, these potentially dangerous drugs are widely prescribed to pregnant women in the United States.
Initially, the FDA categorized Lexapro, along with other SSRI antidepressants, as pregnancy "category C" medications, which means that animal reproduction studies have indicated elevated risk of adverse events on the animal fetus. In 2005, the FDA released a Public Health Advisory alerting the public of a possible link between the use of certain SSRI antidepressants (similar to Lexapro) during pregnancy and an increased risk of serious heart defects in newborns.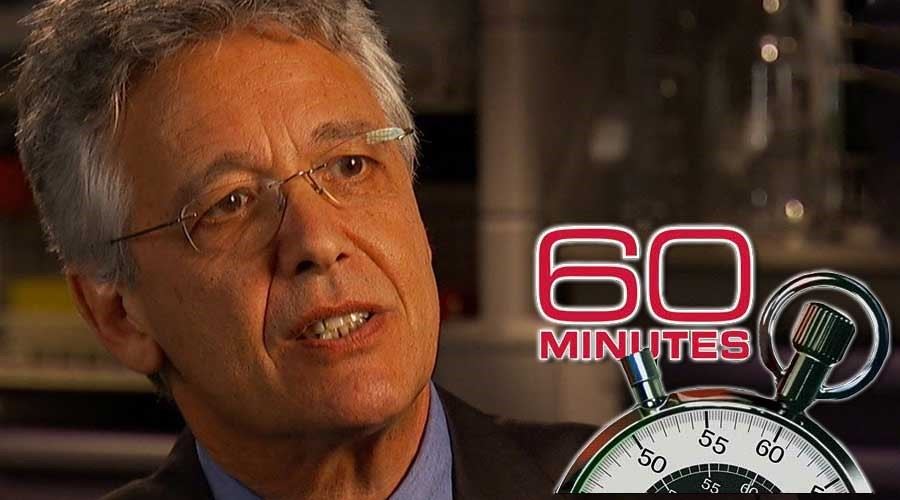 On Sunday, February 19, 2012, Irving Kirsch, an associate director of the Placebo Studies Program at Harvard Medical School, who has been studying placebos for 36 years, told 60 Minutes that the difference between the perceived benefit of a placebo compared with the benefit of an antidepressant is minimal for most people. READ THE ARTICLE
In 2006, the FDA warned that Lexapro, along with other SSRI antidepressants, was associated with a higher risk of a life-threatening disorder called persistent pulmonary hypertension of the newborn (PPHN).
Detailed Lexapro Information
Pharmaceutical: Lexapro
Manufacturer: Forest Laboratories
Generic name: escitalopram
Drug Class: Selective serotonin reuptake inhibitor (SSRI)
CAS Number: 128196-01-0
Guidelines:
Escitalopram is used to treat major depression disorder and generalized anxiety disorder. It is administered orally in tablet form. Escitalopram should never be taken with a monoamine oxidase inhibitor (MAOI). Wait two weeks after taking an MAOI before starting escitalopram treatment. Likewise, wait two weeks after ending escitalopram treatment before taking an MAOI.
Contraindications:
Concomitant use of pimozide is contraindicated.
The drug is also contraindicated to patients with hypersensitivity to escitalopram.
Taking an MAOI during escitalopram treatment may result in serotonin syndrome.
Adverse outcomes:
nausea
sleepiness
weakness
dizziness
sweating
anxiety
insomnia
sexual dysfunction
shakiness
constipation
dry mouth and loss of appetite
abnormal bleeding
seizures or convulsions
changes in weight
low sodium in the blood
Serious Adverse Outcome:
Suicide and serotonin syndrome
Warnings:
Do not take escitalopram if you are allergic to the active or inactive ingredients in escitalopram.
Do not take escitalopram if you are currently taking an MAOI.
Wait two weeks after ending an MAOI before starting escitalopram treatment.
Medical studies:
New England Journal of Medicine Study:
First-Trimester Use of Selective Serotonin-Reuptake Inhibitors and the Risk of Birth Defects.
Pregnancy Category:
Escitalopram is a Pregnancy Category C drug. It has not been studied in pregnant women. However, animal studies have demonstrated an increased risk to a fetus if the drug is taken during pregnancy. Client-Focused Representation
REVIEWS & TESTIMONIALS
We believe our track record speaks for itself. But you don't have to take our word for it. See what our clients have to say about working with us.
"I Can't Imagine a Better Law Firm"

Multiple lawyers recommended Wisner Baum to me and I have been consistently impressed with the quality of their work.

- Best Law Firms Survey

"They Are About Changing the Systems..."

Wisner Baum are not only amazing attorneys but more importantly, they are activists. They are about changing the systems which got us into trouble in the first place. They understand their role in the process of making change.

- Kim Witczak

"Top Legal Minds in the Country"

The Wisner Baum firm has some of the top legal minds in the country; they are driven, determined, trustworthy, ethical and passionate.

- From Best Lawyers® Best Law Firms

"Diligent & Professional Representation"

Thanks to your efforts I was able to recover from a tragic experience and turn my life around for the best.

- W.T.

"Our Best Interest Was Always Number One on Your List"

A special thank you to your Spanish-speaking staff for the extra effort put into this case. The language barrier was never a problem, and we are so very thankful to them. Your name holds much respect in our family.

- G.C. & C.C

"We Have Never Met a More Wonderful Group of People"

It is obvious that the people at Wisner Baum believe in what they do. And that you all really care about your clients.

- The B. Family

"They Worked Very Hard and Kept in Contact, Which Is Very Important to Me"

I appreciate that you care about how I feel and that you take time to use your talents to ensure your every contact with me is warmly professional.

- A.D.B.

"Your Expertise in This Field Gave Me the Utmost Trust and Confidence"

I wanted a fair settlement within an appropriate time frame, and without any public scrutiny. With your hard work and dedication, we were able to achieve those goals.

- T.O.