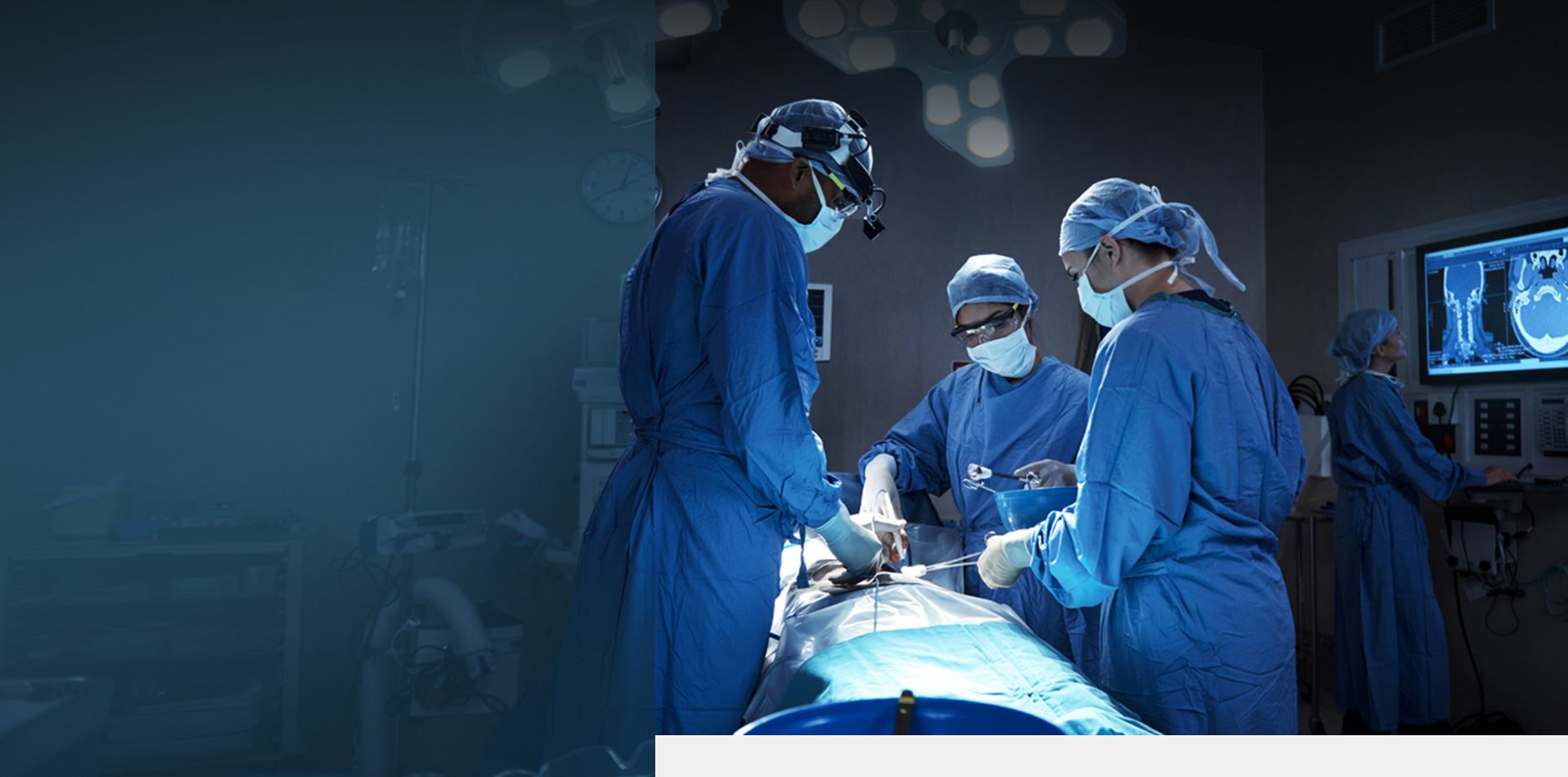 Antidepressant Birth Defects Client Focused. Trial Ready. Billions Won.
Antidepressant Birth Defects
We are no longer accepting new birth defect cases
Toxic Baby Food Lawsuit – Heavy Metals Found in Baby Food Linked to Autism & ADHD
Since September 2005, many studies have shown that antidepressants may cause serious birth defects, including cardiac defects, pulmonary defects, neural-tube defects, abdominal wall defects, club foot syndrome, and anal atresia, to name just a few serious injuries and conditions.
At Baum Hedlund Aristei & Goldman, our birth defect attorneys have experience representing the parents of children who have died or are suffering from antidepressant-induced birth defects.


​
Our team at Baum Hedlund maintains the highest AV® peer review legal rating and is recognized in The Best Lawyers in America®, and we are known nationwide for our work in high-profile product liability and pharmaceutical drug injury cases. At this time, we are investigating whether or not Celexa and Lexapro, both manufactured by Forest Labs, also cause similar birth defects.
Types of Antidepressant Birth Defects
Although many mothers who take selective serotonin reuptake inhibitors (SSRs) during their pregnancy will assume it is safe for their child, some mothers have given birth to babies with birth defects, ranging from cleft lip to life-threatening congenital heart defects. In rare cases, the infants have even been required to get full heart transplants.
On July 19, 2006, the FDA issued a Public Health Advisory for SSRIs, including the following:
Celexa (citalopram)
Fluvoxamine
Lexapro (escitalopram)
Symbyax (olanzapine and fluoxetine)
Zoloft (sertraline)
Through our litigation and consultation with medical experts, we are establishing the link between these antidepressants and the following congenital defects:
Abdominal Birth Defects / Omphalocele
Anal atresia (complete or partial closure of the anus)
Autism Spectrum Disorders
Cardiac (heart) defects
Clubfoot (one or both feet turn downward and inward)
Craniosynostosis (skull defect)
Limb Defects
Neural-tube defects (brain and spinal cord, spina bifida)
PPHN (Persistent Pulmonary Hypertension of the Newborn)
Heart-Related Antidepressant Birth Defects
The FDA issued a Public Health Advisory on December 8, 2005 based on U.S. and Swedish studies showing that exposure to certain antidepressants in the first trimester of pregnancy may be associated with an increased risk of heart birth defects. Most of the cardiac defects observed in these studies were atrial or ventricular septal defects, conditions in which the wall between the right and left sides of the heart is not completely developed.
Persistent Pulmonary Hypertension (PPHN)
Persistent Pulmonary Hypertension (PPHN) is a serious and life-threatening lung condition that occurs soon after birth of the newborn. Babies with PPHN have high pressure in their lung blood vessels and are not able to get enough oxygen into their bloodstream. About 1 to 2 babies per 1000 babies born in the U.S. develop PPHN shortly after birth, and often they need intensive medical care. Unfortunately, some cases of PPHN may be caused by SSRIs.
This information is based on a study that suggests there may be additional risks of SSRI medications during pregnancy. In this study, PPHN (Persistent pulmonary hypertension of the newborn) was six times more common in babies whose mothers took an SSRI antidepressant after the 20th week of the pregnancy compared to babies whose mothers did not take an antidepressant.
Our Experience in Antidepressant Birth Defect Cases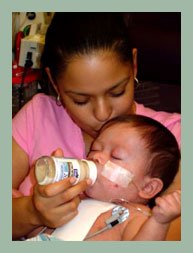 ​Baum Hedlund, managed by senior shareholder Michael Baum, has the longest track record handling SSRI antidepressant litigation, having litigated more antidepressant cases in the past 20 years than any other law firm in the country. Members of the firm have served as leaders on plaintiffs' steering committees (PSC) that manage complex multi-district litigation, arising from pharmaceutical and drug manufacturer negligence. Baum Hedlund also served as Lead Counsel for the Paxil Products Liability Litigation MDL, and as a member of the Fialuridine Product Liability MDL in Washington, D.C. and the Prozac Product Liability MDL out of Indianapolis.
Baum Hedlund also served on the first SSRI-suicide litigation PSC in the early 1990s, involving Prozac, which was the first SSRI approved by the FDA for marketing in the U.S. Our firm has filed lawsuits and currently represents families of children from across the United States who have suffered PPHN and heart birth defects due to their mothers' use of antidepressants during pregnancy.
Past efforts by Baum Hedlund and others have resulted in improvements in drug safety including the FDA black box suicide warning issued on certain antidepressants. Thousands of clients from every state in the United States and six continents have been successfully represented by Baum Hedlund, and our attorneys have tried well over 200 cases in this area.
Committed Advocacy for Your Birth Defects Case
Because Baum Hedlund has been representing victims of antidepressants in personal injury and wrongful death cases for decades, we have seen, firsthand, the harm antidepressants can cause – and we are extremely motivated by our clients' tragic stories. In our representation of our clients, we dig deep into drug company files to discover the truth about what the company knew about the drug's risks, when the company knew of those risks and what efforts, if any, the company took to hide those risks. Only through legal action can anyone gain access to this information. We fight hard to get this information into the public domain to prevent others from having to endure similar tragedies.
$63 Million Settlement Paxil Pediatric Class Action

$63 million pediatric class action re false promotion of Paxil. Judge approves final terms of improved national pediatric paxil class action settlement – consumers get a better deal.

$40 Million Settlement Third-Party Payer Class Action

$40 million third-party payer class action re off-label promotion of Paxil. Judge approves $40 million settlement in the second phase of national pediatric paxil class action – insurance companies to be reimbursed.

$28 Million Settlement Defective Drug Class Action

$28 million Paxil defective drug class action. A class action has been brought in the US territory of Puerto Rico against UK-based drug major GlaxoSmithKline.

$10 Million Settlement Celexa-Lexapro Pediatric Class Action

$10 million pediatric class action re false promotion of Celexa and Lexapro. Babies born to women who have used Lexapro and other similar medications such as Zoloft, Celexa, Prozac, Paxil, and Symbyax are at an increased risk for birth defects.

$9 Million Settlement Drug Injury

Wisner Baum obtained a $9 million settlement on behalf of an individual who was injured by a drug. Client-Focused Representation
REVIEWS & TESTIMONIALS
We believe our track record speaks for itself. But you don't have to take our word for it. See what our clients have to say about working with us.
"I Can't Imagine a Better Law Firm"

Multiple lawyers recommended Wisner Baum to me and I have been consistently impressed with the quality of their work.

- Best Law Firms Survey

"They Are About Changing the Systems..."

Wisner Baum are not only amazing attorneys but more importantly, they are activists. They are about changing the systems which got us into trouble in the first place. They understand their role in the process of making change.

- Kim Witczak

"Top Legal Minds in the Country"

The Wisner Baum firm has some of the top legal minds in the country; they are driven, determined, trustworthy, ethical and passionate.

- From Best Lawyers® Best Law Firms

"Diligent & Professional Representation"

Thanks to your efforts I was able to recover from a tragic experience and turn my life around for the best.

- W.T.

"Our Best Interest Was Always Number One on Your List"

A special thank you to your Spanish-speaking staff for the extra effort put into this case. The language barrier was never a problem, and we are so very thankful to them. Your name holds much respect in our family.

- G.C. & C.C

"We Have Never Met a More Wonderful Group of People"

It is obvious that the people at Wisner Baum believe in what they do. And that you all really care about your clients.

- The B. Family

"They Worked Very Hard and Kept in Contact, Which Is Very Important to Me"

I appreciate that you care about how I feel and that you take time to use your talents to ensure your every contact with me is warmly professional.

- A.D.B.

"Your Expertise in This Field Gave Me the Utmost Trust and Confidence"

I wanted a fair settlement within an appropriate time frame, and without any public scrutiny. With your hard work and dedication, we were able to achieve those goals.

- T.O.