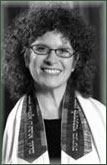 Buffalo, New York, February 26, 2009 – – The aviation disaster lawyers of Baum Hedlund Aristei & Goldman have filed a wrongful death lawsuit today on behalf of Jonah and Jacob Mink, whose mother, Susan Wehle, of Amherst, was killed in the February 12 Continental Connection Flight 3407 crash at Clarence Center, New York.
The lawsuit was filed in the U.S. District Court, Western District of New York in Buffalo against Continental Airlines, Inc. (Texas); Pinnacle Airlines Corp. (Tennessee); Colgan Air, Inc. (Virginia); and Bombardier Aerospace Corporation (Texas). Case number: 09-CV0174-S.
The complaint alleges that the flight crew lost control of the aircraft due to, among other things, a combination of airfoil icing, negligent actions of the flight crew, and an inadequate, defective, de-icing system and flight control system of the aircraft.
Details of the lawsuit include allegations that the airline negligently, carelessly, and recklessly operated and monitored flight 3407 and flew it into icing conditions, knowing the aircraft was equipped with ineffective de-icing equipment and had negligently failed to properly train the crew of flight 3407 to operate the aircraft in such circumstances.
The suit alleges that, among other things, Bombardier's Dash 8-Q400 aircraft which crashed, was defective in its design and manufacture, had a defective de-icing system, a defective flight control system and was unreasonably dangerous to fly in such dangerous icing conditions as was the case on the night of the crash.
An absence of adequate warnings and instructions regarding such dangers were among the allegations as well.
The Continental Airlines flight was actually operated by Colgan Air under the name Continental Connection. Pinnacle owns and operates Colgan Air. Each of those airlines are authorized air transport common carriers and owed a duty to operate the flight and maintain the aircraft with the utmost of care and to the highest degree of safety.
The family's attorney, Ronald L. M. Goldman, a pilot, and veteran airline disaster attorney, said there are two primary reasons this lawsuit was filed. "This lawsuit will enable us to explore the causes of this needless tragedy. From the moment flight 3407 was dispatched into known icing conditions with an antiquated de-icing system, to the time the pilots deployed the aircraft's flaps, and at several points in between, the flight was doomed as a result of the negligent conduct of the parties we sued. A primary objective will be to expose the conduct that brought about this catastrophe, toward the end that a crash of this nature will never again occur. Of equal importance, we are also seeking reasonable, fair, and just compensation for Jonah and Jacob's enormous loss."
"Their mother was well known and loved throughout the Amherst community. She was the primary support for these young men, whose future has now been brutally altered by this tragedy." Goldman also believes the facts will show that there were a host of reasons this crash was avoidable.
About Susan Wehle
Susan Wehle, 55, mother, spiritual leader, actress, and musician was a beloved cantor at Williamsville's Temple Beth Am synagogue for the past seven years. Six hundred people gathered at the temple to mourn her loss less than 24 hours after the crash when they learned she was one of the passengers on board the commuter flight. More than a thousand people attended her funeral just days later.
Wehle, known for her interfaith work, had a Judaic Studies degree and taught musical and spiritual workshops, conducted youth and adult choirs, and performed in concerts in the U.S, Canada, and Israel. She also had a degree in acting and performed with theater companies in New York and Chicago.
She had recorded a CD called "Songs for Healing and Hope" inspired by her visits to the sick and dying. She was the daughter of Holocaust survivors and had previously served as a cantorial soloist at Temple Sinai in Amherst for 9 ½ years. She left a legacy of peace and understanding.
In addition to her sons, Wehle is survived by two sisters, Eva Friedner and Dana Wehle, and a brother, John Wehle.
About Ronald L. M. Goldman
Ronald L. M. Goldman is a New York native, pilot and a veteran trial lawyer based in Los Angeles. He is board-certified as a civil trial lawyer, certified by the National Board of Trial Advocacy, with 37 years of experience handling airline disasters.
Mr. Goldman created and taught the course on Aviation Accident Law at Pepperdine School of Law where he worked as an adjunct law professor for 21 years.
He is a senior shareholder and lead trial counsel for the national mass disaster law firm of Baum Hedlund Aristei & Goldman, which handles aviation and other commercial transportation accidents across the U.S. and abroad. The firm has handled over 500 aviation accident cases and has improved aviation safety and changed aviation case law through key aviation litigation victories.
Ron was the lead negotiator in one of the firm's most significant aviation litigation achievements when he won, as part of the settlement agreement from the January 8, 2003, Air Midwest Flight 5481 crash in Charlotte, NC, the agreement of the airline and maintenance company, in an organized ceremony, to deliver an unprecedented official public apology to the families for the crash. Goldman also served on the Plaintiffs' Executive Committee for the September 11, 2001 aviation tort litigation.