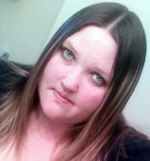 Los Angeles, California — A Yucca Valley man has filed a wrongful death lawsuit against the United States of America on behalf of his six-year-old daughter who lost her mother in a car accident last year. The lawsuit claims that the wrongful death was caused by the negligence and drowsy driving of an employee (a Marine) of the United States of America through its agency, the United States Marine Corps.
Philip L. Jacobson, Jr. filed the lawsuit (case no. EDCV14820) in U.S. District Court for the Central District of California in Los Angeles on behalf of his daughter, who was five at the time of her mother's death. The girl's mother, Kristin April Thrawl, was killed on April 19, 2013, when a Marine Corps Humvee collided with her vehicle in a head-on collision in an unincorporated part of San Bernardino County near Twenty-Nine Palms, California.
Kristin Thrawl was driving her 2010 Ford Focus westbound on California State Route 62 when an eastbound Humvee driven by Juan Carlos Lira crossed over the centerline and collided with her Ford. The impact caused both vehicles to leave the roadway and overturn. Thrawl sustained severe injuries from which she ultimately died.
According to the lawsuit, Lira was driving a 2007 AMGC Humvee under the direct orders of the U.S. Marine Corps as part of a convoy traveling from Camp Pendleton to the Marine Corps Air-Ground Combat Center in Twenty Nine Palms. At around 3:30 p.m., the lawsuit claims, Lira became drowsy and began to drift the Humvee from his lane. When a passenger asked Lira if he was okay to continue driving, the lawsuit claims that Lira refused assistance and continued driving. Within minutes, Lira again lost conscious control of the Humvee and, according to the lawsuit, "carelessly, recklessly and negligently" crossed over the centerline of California State Route 62 and collided with Thrawl's vehicle.
A Baum Hedlund Aristei & Goldman attorney stated, "This accident did not have to happen. The Humvee driver made the wrong decision to continue driving tired that day and the result took the life of an innocent mother of a little girl who was waiting at home to celebrate her mother's birthday. It is a reminder to all of us that when we are too tired to drive, we all need to take a break. Drowsy driving is very dangerous, even for a Marine."
The plaintiff claims that Kristin Thrawl's wrongful death was the proximate result of negligence. Thrawl's daughter continues to suffer from emotional and economic loss as a result of the crash and is seeking unspecified general, special, and personal property damages as compensation for her losses.