Los Angeles, California - The widow of a Vietnam war hero and prominent farmer from Cambria, California, has filed a wrongful death lawsuit against Monsanto, alleging the company purposely downplayed the cancer risk from exposure to Roundup, a Monsanto herbicide containing glyphosate. Teri McCall claims Roundup caused her husband, Jack McCall, to develop terminal cancer.
Attorneys Michael Baum and Brent Wisner of Baum Hedlund Aristei & Goldman, and Robert Kennedy, Jr. of Kennedy & Madonna, filed the Monsanto lawsuit on Wednesday in federal court in Los Angeles on behalf of Jack McCall's widow, Teri McCall. The case number is 2:16-cv-01609.
The lawsuit, which seeks wrongful death and punitive damages, alleges that the Monsanto Company, based in St. Louis, Missouri, failed to adequately warn farmers that its blockbuster herbicide, Roundup, causes cancer. The Monsanto lawsuit also alleges that the agrochemical giant designed a dangerous and defective product, committed gross negligence in the creation and promotion of Roundup, and defrauded millions of farmers, including Jack McCall, about the safety of the herbicide.
Watch: Widow of Farmer Says She "Watched Husband Deteriorate"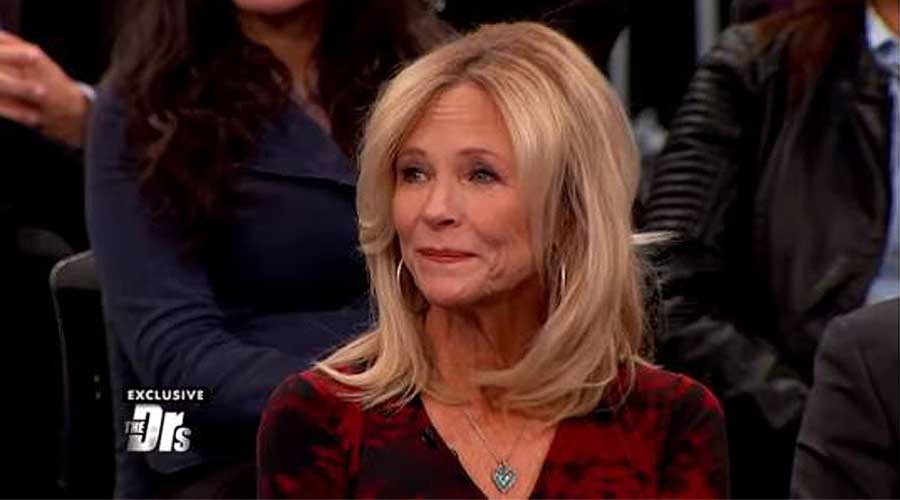 Roundup® [glyphosate] has been used as an all-purpose weed killer by farmers and agricultural workers since 1974. Discovery of glyphosate by Monsanto scientists came just before the multinational agrochemical corporation's blockbuster pesticide dichlorodiphenyltrichloroethane (DDT)—a mainstay in American agriculture for many decades—was shown to be toxic to humans and banned in the U.S.
After using Roundup on his farm for nearly 30 years, in September 2015, Jack McCall was admitted to a hospital to treat swollen lymph nodes in his neck. That same day, he learned that the swelling was being caused by anaplastic large cell lymphoma (ALCL), a rare and aggressive version of non-Hodgkin lymphoma. No one on his farm knew that Roundup was a carcinogen since, according to the lawsuit, Monsanto had told farmers for decades that Roundup was non-toxic to humans.
After being diagnosed with cancer and learning of the link between Roundup and cancer, he stopped using the carcinogen on his farm. But, by then, it was too late. Three months after being diagnosed with cancer, while undergoing significant and painful cancer treatments, on Christmas Eve 2015, Jack McCall suffered a severe stroke due to complications with his cancer treatment. Jack McCall lost his battle with cancer on December 26, 2015.
Foreshadowing this tragedy, three years before Jack McCall was diagnosed with non-Hodgkin lymphoma, the family's dog, Duke, a black Labrador, mysteriously developed lymphoma. Duke spent his life roaming the farm and sticking his nose into everything he could, including areas where Jack McCall was spraying with Roundup. Duke died from lymphoma about three years ago, at the young age of six-years-old.
According to the allegations in the Complaint, Monsanto has known for decades that glyphosate is carcinogenic, but failed to warn consumers of the herbicide's health dangers. Instead, the Monsanto lawsuit alleges the company continued to market its herbicide as harmless and buried the health risks as sales skyrocketed around the world. To this day, Monsanto has failed to adequately and accurately warn farmers, their families, and the general public of the true risks associated with exposure to Roundup and its active ingredient, glyphosate.
"Mounting evidence suggests that Monsanto knew about the hazards posed by glyphosate exposure, but failed to disclose this information to the public," says Robert F. Kennedy, Jr., one of the attorneys for Teri McCall. "Any time a corporation markets a harmful product to consumers as safe for use, it must be held accountable for the damage caused by that product."
According to Mr. Kennedy, "Glyphosate is the product of both modern chemistry and a profoundly corrupt corporate culture. It is sad for our country and our people that such a powerful economic leader can only be trusted to put private greed before public health."
About Jack McCall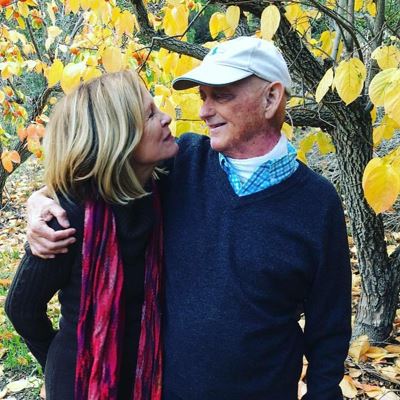 Anthony Jackson "Jack" McCall, 69, was a highly regarded, caring, religious man, loved by many. He was married to his soul mate, Teri McCall, for 40 years. He also is survived by three adult children and two grandchildren.
In addition to being an agricultural farmer, Jack also worked as Cambria's postman for nearly two decades, starting in the early 1980s. Prior to that, he served in Vietnam in the 101st Airborne Division as an artillery forward observer (one of the more dangerous assignments). When he left the Army as a first lieutenant, the Army awarded him the Bronze Star and Distinguished Flying Cross. After leaving the military, he studied agriculture at Cal Poly and started planting fruit trees on his farm. He later became a leader for Cambria avocado growers.
Jack coached baseball and led Cub Scouts when his children were younger. He was also a regular at farmers' markets around the area and he donated produce to food outreach programs, as well as to customers he suspected were short on cash. Several hundred family and friends attended his memorial service held at the Veterans Memorial Building in Cambria on January 9, 2016.
World Health Organization Concludes Roundup Active Ingredient Probable Carcinogen
A number of glyphosate studies conducted by independent researchers have found links between glyphosate and a variety of serious health issues, including cancer. Last March, the World Health Organization's (WHO) International Agency for Research on Cancer (IARC) convened a panel of 17 international scientists from 11 different countries to conduct an in-depth analysis on the toxicity of glyphosate.
The WHO study reviewed all of the publicly available information on glyphosate. After a year-long analysis, the researchers produced an IARC Monograph, which is the authoritative standard for cancer hazard assessment around the world.
The IARC typically categorizes agents into four categories: Group 1 (known human carcinogens), Group 2A (probable human carcinogens), Group 2B (possible human carcinogens), and Group 3 (not classified).
After its comprehensive glyphosate study, the IARC concluded that glyphosate is "probably a human carcinogen (Group 2A)." The WHO study further stated that the cancers most associated with exposure to glyphosate are non-Hodgkin lymphoma and other haematopoietic cancers.
As a result of the WHO glyphosate study, the California Office of Environmental Health Hazard Assessment (OEHHA) listed glyphosate as an agent "known to the state to cause cancer."
Citing the WHO study and growing concerns about the dangers surrounding glyphosate exposure, a number of countries have banned or restricted the private and/or commercial sale of the herbicide.
As of February 2016, these countries include:
France – Banned the private sale of glyphosate-based herbicides, including Roundup.
The Netherlands – Banned all glyphosate-based herbicides, including Roundup.
Bermuda – Banned the private and commercial sale of glyphosate.
Sri Lanka – Banned the private and commercial sale of glyphosate.
Colombia – Banned the use of glyphosate to destroy illegal plantations of coca, the raw ingredient for cocaine.
Brazil – A federal prosecutor asked that the country's Justice Department to ban glyphosate.
Argentina – Over 30,000 health professionals have been advocating for a glyphosate ban.
Portugal – The President of the Portuguese Medical Association has called for a worldwide ban on glyphosate.
Monsanto Lawsuit in Brief:
Cambria farmer, Jack McCall, developed a rare version of non-Hodgkin lymphoma after using Monsanto herbicide Roundup on his 20-acre fruit and vegetable farm for nearly 30 years.
In December of 2015, McCall died after suffering a massive stroke due to complications from a rare form of cancer—anaplastic large cell lymphoma (ALCL) —a rare version of non-Hodgkin lymphoma.
Jack McCall's wife, Teri, filed a Monsanto lawsuit against the producers of Roundup in United States District Court, Central District of California, claiming her late husband's exposure to the herbicide caused his terminal cancer.
The lawsuit claims that Monsanto had known for years that exposure to glyphosate—the active ingredient in Roundup—could cause cancer and other serious illnesses or injuries.
The Monsanto lawsuit alleges that, rather than inform the public about the dangers, Monsanto engaged in a prolonged campaign of misinformation to convince government agencies, farmers, and the general population that Roundup weed killer was safe, even when a number of studies had shown otherwise.
In March of 2015, the World Health Organization declared glyphosate as "probably carcinogenic to humans."
About Baum Hedlund Aristei & Goldman
The law firm of Baum Hedlund Aristei & Goldman has successfully handled over 8,000 cases, securing over $1.5 billion in verdicts and settlements for their clients. The firm has defeated countless defendants, including a number of the world's leading pharmaceutical corporations, airlines, and ground transportation companies. With over 40 years of experience handling personal injury and wrongful death cases, Baum Hedlund has developed a reputation for holding Fortune 500 companies accountable, influencing public policy, raising public awareness, and improving product safety.
About Kennedy & Madonna
Attorneys Robert F. Kennedy, Jr. and Kevin J. Madonna founded Kennedy & Madonna, LLP in 2000. They focus on major toxic tort cases and consumer litigation matters across the United States. Mr. Kennedy is a successful and well-known environmental lawyer and author. Time magazine named Kennedy one of the "Heroes for the Planet" for his work helping Riverkeeper win the fight to restore the Hudson River. Among his many successes include helping several indigenous tribes in Latin America and Canada in successfully negotiating treaties protecting traditional homelands. He is also credited with leading the fight to protect New York City's water supply and he helped lead the fight to turn back the anti-environmental legislation during the 104th Congress.
Related Articles: