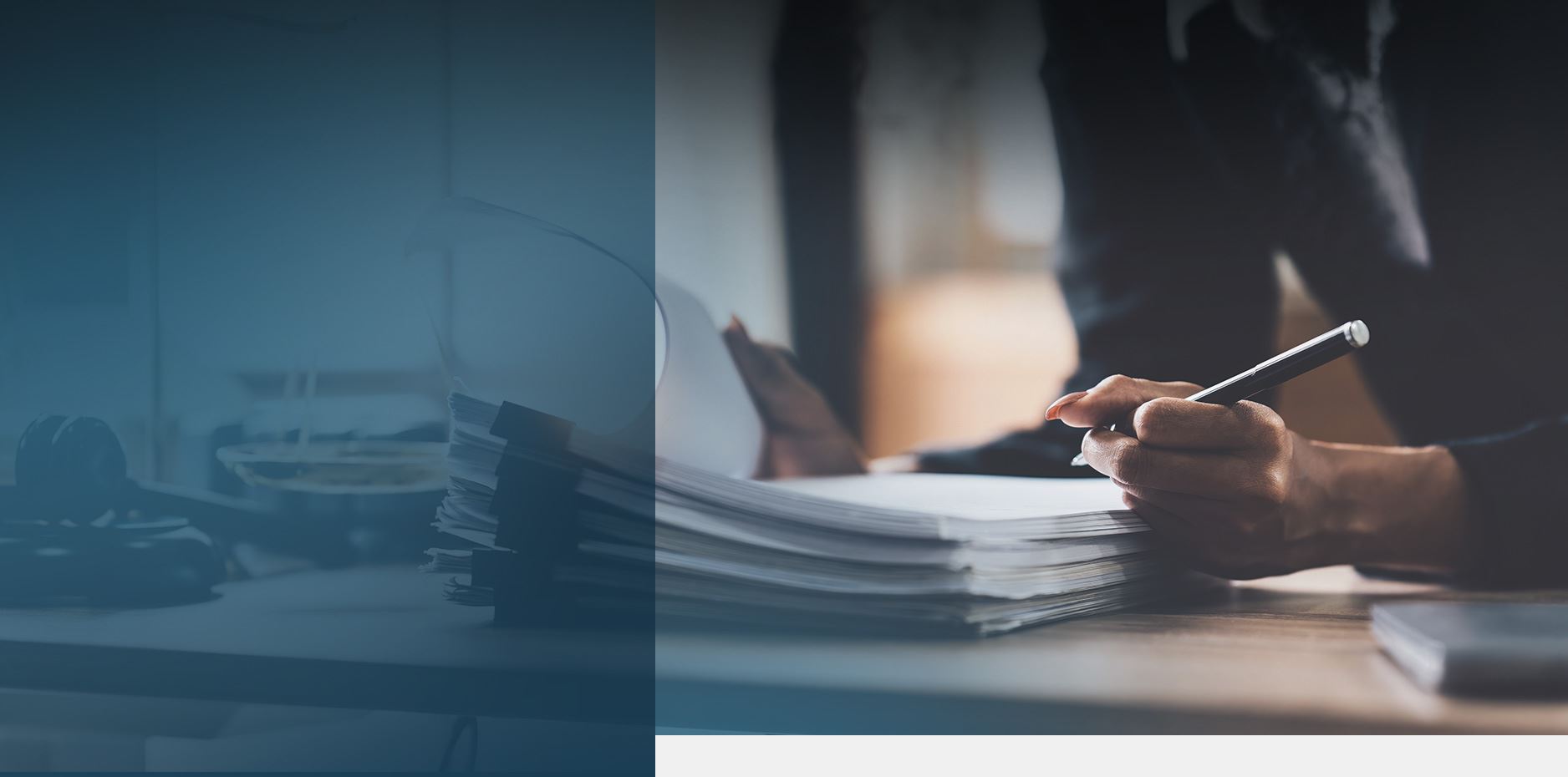 IARC Glyphosate Monograph Client Focused. Trial Ready. Billions Won.
IARC Glyphosate Monograph Concludes "Probable Human Carcinogen"
The International Agency for Research on Cancer (IARC) is a World Health Organization (WHO) agency devoted to cancer research. The agency periodically publishes reports, called IARC monographs, on environmental factors that may increase the risk of cancer. Interdisciplinary and international teams prepare the monographs on possible carcinogens after reviewing published studies and evaluating all publicly available information pertaining to evidence of cancer risk.
On March 20, 2015, the IARC working group on glyphosate published the results of a year-long investigation into the link between glyphosate and cancer. The IARC working group consisted of 17 renowned scientists from 11 different countries. The IARC working group concluded that the chemical is "probably carcinogenic to humans" and that there was strong evidence of an association between glyphosate exposures and non-Hodgkin lymphoma.
Roundup (Glyphosate) in the Environment
The WHO glyphosate cancer monograph begins by systematically reviewing studies that have examined the use of the herbicide and its presence in the environment. Several points of interest emerge in this section.
Global production of glyphosate has risen dramatically since the 1996 introduction of genetically modified crops that can tolerate the chemical. In the U.S., use of this weed killer rose from 4,000 tonnes (one tonne equals 1,000 kg., which is equal to 2,205 lbs) in 1987 to more than 80,000 tonnes in 2007. During this same period the total acreage of principal crops planted in the U.S. remained virtually unchanged, rising from approximately 315 million acres planted in 1987 to about 320 million acres in 2007.
Residential use in the U.S. from 2001-2007 was estimated at 2000-4000 tons.
Glyphosate has been registered for use in 130 countries.
Glyphosate can be found in soil, air, surface water and groundwater. In one study, the herbicide was detected in 60% to 100% of air and rain water samples collected in agricultural areas in Indiana, Mississippi, and Iowa over two growing seasons. It was detected in most of the wetlands and agricultural streams tested in a 2002 Canadian study.
WHO Glyphosate Cancer Studies Review
Following the discussion of the general use of glyphosate and its presence in the environment, the WHO glyphosate cancer investigators turned to the most current body of research. They first reviewed several major glyphosate cancer studies that investigated the link between the chemical and cancer in humans.
The Agricultural Health Study (AHS) was a study of cancer and other diseases in private pesticide applicators (mostly farmers) in Iowa and North Carolina, their spouses, and a smaller group of commercial pesticide applicators.
Two studies based on AHS data stand out:
A 2005 study by De Roos and colleagues failed to find a statistically significant association between glyphosate and non-Hodgkin lymphoma (NHL), but noted that their study was limited by the absence of any information on the timing of exposure in relation to the onset of the disease. This is critical due to the time between exposure and disease onset, known as the latency period, which has been found to be a central factor in the association between herbicide exposure and non-Hodgkin lymphoma. The latency period for non-Hodgkin lymphoma has been reported to range from two to over 15 years, with a median latency period of five to six years. De Roos did, however, find evidence suggesting that glyphosate exposure was associated with multiple myeloma (MM), a blood cancer that develops in the bone marrow. MM is considered to be a subtype of non-Hodgkin lymphoma. De Roos found that the highest risk of MM was tied to the highest exposure and indicated that this finding deserved further study.
A 2004 study by Flowers used AHS data to investigate the risk of cancer in the children of parents who were pesticide applicators. 17,357 children were involved in the study. Flowers found that risks increased for all childhood cancers combined, all lymphomas combined and for Hodgkin lymphoma.
A 2003 glyphosate cancer study by De Roos combined data from three earlier case-control studies of non-Hodgkin lymphoma conducted in Nebraska in the 1980s. (A case-control study compares "cases," individuals with a disease, to "controls," individuals who do not have the disease.) There were 650 cases and 1,933 controls included in an analysis of 47 pesticides. According to the IARC monograph, De Roos found that the use of glyphosate, as well as several other pesticides, was associated with an increased incidence of non-Hodgkin lymphoma. The specific association between glyphosate exposure and non-Hodgkin lymphoma was found to be statistically significant and suggested glyphosate exposure may double the risk of NHL. One interesting finding of this glyphosate cancer study was that the incidence of non-Hodgkin lymphoma increased as the number of pesticides used by a subject increased. Subjects who used five or more possibly carcinogenic pesticides were twice as likely to be cases than controls. Though when glyphosate was not included as one of the five or more pesticides counted, that trend disappeared.
A 2001 Canadian glyphosate cancer study of non-Hodgkin lymphoma and pesticide exposure compared 517 cases with 1,506 controls in six Canadian provinces. The researchers found that those who had more than two days of exposure to glyphosate per year were twice as likely to have non-Hodgkin lymphoma as those who had some, but less than or equal to two days of exposure.
The IARC scientists also discussed several of the glyphosate cancer studies mentioned on our Roundup Cancer Studies page, including studies by Swedish researchers Mikael Eriksson and Lennart Hardell, and a meta-analysis by Leah Schinasi.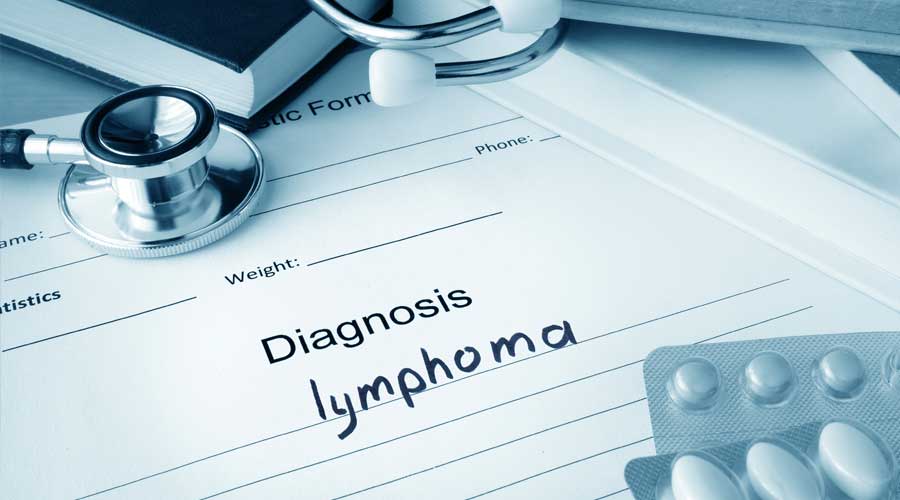 WHO Glyphosate Cancer Animal Studies
The WHO glyphosate cancer researchers also looked a number of animal studies that involved herbicides. After evaluating research conducted by the Environmental Protection Agency (EPA) on mice, the IARC workgroup found "a significant increase in the incidence of rare tumors, with a dose-related trend" that could be linked to glyphosate. Tumors of the mammary gland were observed in several rat studies reviewed for the WHO glyphosate cancer monograph.
"There is strong evidence that exposure to glyphosate or glyphosate-based formulations is genotoxic based on studies in humans in vitro and studies in experimental animals." -International Agency for Research on Cancer, Monograph on Glyphosate, 2015.
Roundup (Glyphosate) Damages Genetic Material
The WHO glyphosate cancer scientists found "strong" evidence that formulations containing glycophase are genotoxic. That is, they can damage the genetic material of a cell.
Most cells have 23 pairs of chromosomes. These thread-like structures are made of deoxyribonucleic acid (DNA) and carry a person's genetic information in the form of genes. Genes control the activities of a cell. Damage to the genetic material of cells can lead to cancer.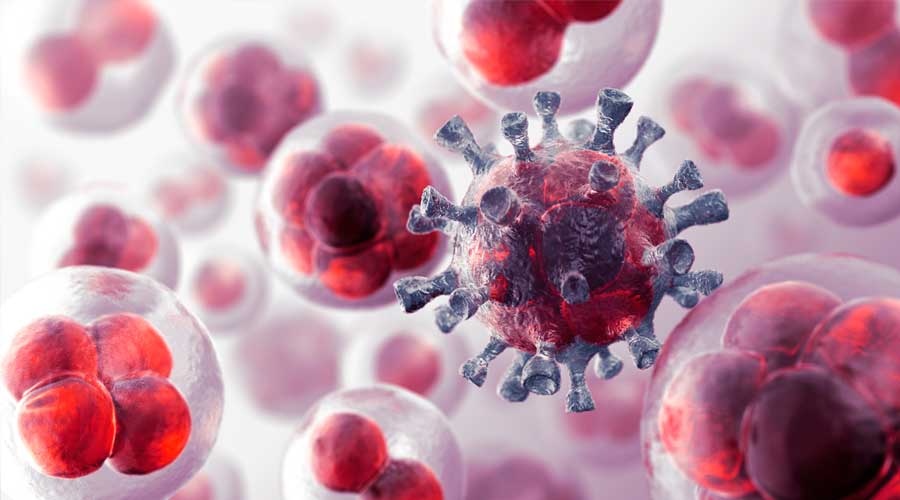 One study reviewed by the WHO glyphosate cancer team examined chromosomal damage before and after aerial spraying with a product that contained glyphosate. There were significant indications of damage in three of the four geographical areas studied. Additional evidence of genotoxicity came from studies that found "biomarkers of DNA adducts" and other types of chromosomal damage in human cells, mammals and non-mammalian organisms. Biomarkers are measurable indicators of the presence of a disease. DNA adducts are the result of DNA attaching to a cancer causing chemical. They may be found in the initial stages of cancer. DNA adducts, for example, are part of the pathway that leads from smoking to cancer.
There is also moderate evidence for the genotoxicity of AMPA. Microbes in the soil degrade glyphosate to AMPA and AMPA has also been found in human urine.
"Extensive research during last two decades has revealed the mechanism by which continued oxidative stress can lead to chronic inflammation, which in turn could mediate most chronic diseases including cancer, diabetes, cardiovascular, neurological and pulmonary diseases." - Simon Reuter et al., "Oxidative stress, inflammation, and cancer: How are they linked?" Free Radical Biology and Medicine, 2010 Dec 1; 49(11): 1603–1616.
Roundup (Glyphosate) and Oxidative Stress
The WHO glyphosate cancer investigators also found "strong evidence that glyphosate, AMPA, and glyphosate-based formulations can induce oxidative stress." Oxidative stress is a process within the body that has been described as a "rusting" of the body. In 2010, scientists at the University of Texas MD Anderson Cancer Center wrote that extensive research had established a pathway leading from oxidative stress to chronic inflammation and from there to several chronic diseases, including cancer.
Glyphosate Cancer Risk to Human Health
In the U.S., every pesticide must be registered for use by the Environmental Protection Agency. This requires an EPA finding that the pesticide "can be used effectively without posing unreasonable risks to human health and the environment." The WHO Glyphosate Cancer monograph strongly suggests that the registration of this chemical should be reconsidered.
The IARC monograph is available online at the IARC website. A summary of the entire monograph results was published in Lancet Oncology in May 2015.
Summary Information
Title

Some Organophosphate Insecticides and Herbicides: Diazinon, Glyphosate, Malathion, Parathion, and Tetrachlorvinphos, Monograph on Glyphosate

Authors

International Agency for Research on Cancer (IARC), IARC Working Group, Lyon France

Journal

IARC Monographs on the Evaluation of Carcinogenic Risks to Humans, Vol. 112, 3-10 March, 2015.

Funding

Contributions paid by its participating states and major funding sources including the European Commission, the U.S. National Institutes of Health, the World Cancer Research Fund International, the Bill and Melinda Gates Foundation and both charitable and governmental sources in France, such as ANSES, ARC, CLARA, FINOVI, FDF and LNCC.
Glyphosate Cancer Pathway
Following its review of the cancer studies, the WHO glyphosate cancer monograph discusses the means by which the herbicide could cause cancer, beginning with its absorption by the body.
A study called the Farm Family Exposure Study found that 60% of farmers had glyphosate in their urine in samples taken within 24 hours after they applied a formulation containing the chemical. Farmers who did not use rubber gloves had higher concentrations of the compound in their urine than those who did. 4% of the spouses and 12% of the children also had glyphosate detectable in their urine samples. Exposure of the general public to glyphosate occurs mainly via food.
$2.0 Billion Verdict Personal Injury

In May of 2019, the jury in the case of Pilliod et al. v, Monsanto Company ordered the agrochemical giant to pay $2.055 billion in damages to the plaintiffs, Alva and Alberta Pilliod, a Bay Area couple in their 70s.

$80 Million Verdict Personal Injury

Wisner Baum attorneys served on the trial team in the case of Hardeman v. Monsanto Company, which resulted in an $80 million jury verdict for the plaintiff, Edwin Hardeman.

$289.2 Million Verdict Personal Injury

On Aug. 10, 2018, a San Francisco jury ordered Monsanto to pay $39.25 million in compensatory damages and $250 million in punitive damages to Mr. Johnson, a former groundskeeper who alleged exposure to Monsanto's herbicides caused him to develop terminal non-Hodgkin lymphoma. Client-Focused Representation
REVIEWS & TESTIMONIALS
We believe our track record speaks for itself. But you don't have to take our word for it. See what our clients have to say about working with us.
"I Can't Imagine a Better Law Firm"

Multiple lawyers recommended Wisner Baum to me and I have been consistently impressed with the quality of their work.

- Best Law Firms Survey

"They Are About Changing the Systems..."

Wisner Baum are not only amazing attorneys but more importantly, they are activists. They are about changing the systems which got us into trouble in the first place. They understand their role in the process of making change.

- Kim Witczak

"Top Legal Minds in the Country"

The Wisner Baum firm has some of the top legal minds in the country; they are driven, determined, trustworthy, ethical and passionate.

- From Best Lawyers® Best Law Firms

"Diligent & Professional Representation"

Thanks to your efforts I was able to recover from a tragic experience and turn my life around for the best.

- W.T.

"Our Best Interest Was Always Number One on Your List"

A special thank you to your Spanish-speaking staff for the extra effort put into this case. The language barrier was never a problem, and we are so very thankful to them. Your name holds much respect in our family.

- G.C. & C.C

"We Have Never Met a More Wonderful Group of People"

It is obvious that the people at Wisner Baum believe in what they do. And that you all really care about your clients.

- The B. Family

"They Worked Very Hard and Kept in Contact, Which Is Very Important to Me"

I appreciate that you care about how I feel and that you take time to use your talents to ensure your every contact with me is warmly professional.

- A.D.B.

"Your Expertise in This Field Gave Me the Utmost Trust and Confidence"

I wanted a fair settlement within an appropriate time frame, and without any public scrutiny. With your hard work and dedication, we were able to achieve those goals.

- T.O.