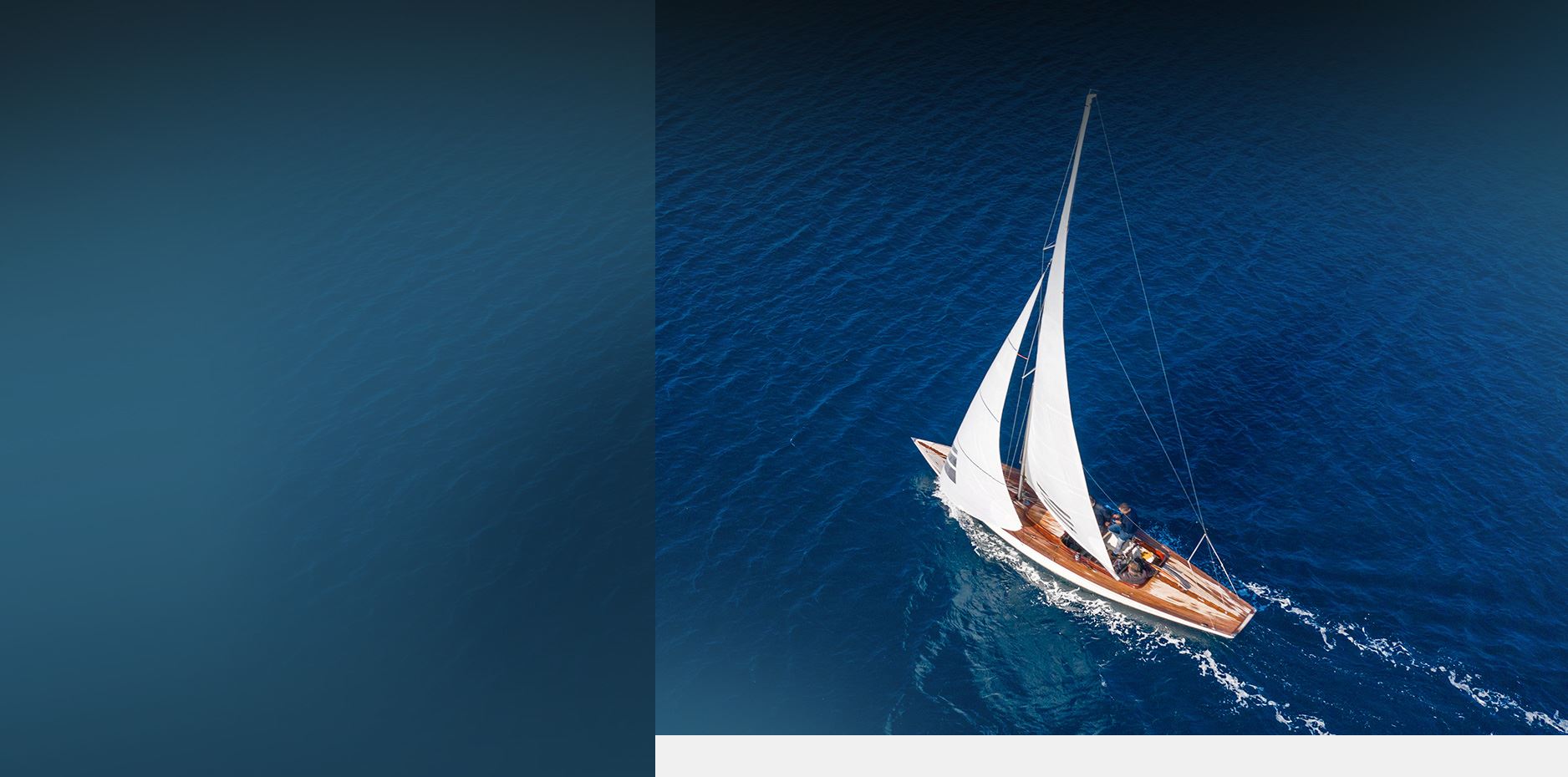 Jones Act Maritime Law Client Focused. Trial Ready. Billions Won.
Jones Act Maritime Law
Jones Act maritime law or admiralty law is based on an important federal statute that deals with the shipping of goods between United States ports and the rights and protections granted to seamen who are injured on the job. The Jones Act, which was passed by Congress in 1920, was written to address the need for a stronger U.S. shipping industry following World War I.
Due to the ways that the Jones Act can affect the rights of a person who is injured while working on a seagoing vessel, it is important for victims of ship and boat accidents to contact an experienced maritime injury lawyer.
Who Qualifies as a Seaman Under the Jones Act?
The Jones Act gives "any seaman who shall suffer personal injury in the course of his employment" the right to pursue a civil suit to recover damages. But what are the qualifications for being a seaman? The Jones Act does not say. It has been left to the courts to provide guidance as to what defines a seaman. This is one of the important reasons anyone harmed by a ship or boating accident should speak to a maritime attorney.
In a 1995 decision (Chandris, Inc. v. Latsis), the U.S. Supreme Court established two qualifications for the legal status of seaman. The Court's majority opinion, written by Sandra Day O'Connor, stated, "The worker's duties must contribute to the function of the vessel or to the accomplishment of its mission, and the worker must have a connection to a vessel in navigation (or an identifiable group of vessels) that is substantial in both its duration and its nature."
A key phrase in this opinion is "vessel in navigation." Generally speaking, such a vessel (sometimes called a "Jones Act vessel") must be operational, floating, and capable of moving on navigable waters. But the phrase has at times been broadly interpreted by the courts. One court found a vessel in drydock being prepared for a voyage to be a vessel in navigation. In another case a mobile offshore oil drilling rig was found to be a vessel in navigation.
O'Connor's Supreme Court opinion also offers another legal guideline for determining who is a seaman:
"An appropriate rule of thumb is that a worker who spends less than about 30 percent of his time in the service of a vessel in navigation should not qualify as a seaman. This figure is only a guideline that allows a court to take the question from the jury when a worker has a clearly inadequate temporal connection to the vessel."
The 30% rule is broadly accepted as an important factor in determining seaman status.
A seaman is currently defined in U.S. Code as "an individual (except scientific personnel, a sailing school instructor, or a sailing school student) engaged or employed in any capacity on board a vessel."
How Jones Act Maritime Admiralty Law Protects U.S. Seamen
The other central goal of the Jones Act was to protect U.S. seamen. Life for seamen in the early 20th century was often difficult. Working conditions improved with the passage of the Seaman's Act of 1915, which regulated working hours, improved food rations, and established safety requirements. Still, sailors had little chance of receiving fair compensation for work injuries and court rulings allowed ship owners to blame ship accidents on other workers. That changed with the passage of the Jones Act.
Section 33 of the Jones Act provides seamen with the right to sue their employers for compensation if they are injured during the course of their employment. This is critical for injured seamen, since they are not entitled to file for workers' compensation.
Jones Act maritime law allows seamen to bring claims under the Federal Employees Liability Act (FELA), a law that was enacted in 1908 to protect railroad workers. Lawsuits can be filed in federal or state courts. Under U.S. maritime law, FELA has certain advantages for injured seamen.
Seamen Can Prove Negligence in Jones Act Claims
In order to recover damages, an injured seaman who files a Jones Act lawsuit must show that his or her injury was caused by the negligence of the employer, ship captain, and/or the crew of the vessel on which the seaman worked.
But that negligence need not be the only cause or even the principal cause of the injury. FELA claims involve a legal principal known as comparative negligence. This means that even if the employee or others involved in an incident share responsibility for causing the injury, the employee can still sue for damages. In a Jones Act case, the jury will decide what percentage of the responsibility for the injury falls on the employer and what part on the seaman or other individuals. Plaintiffs must still prove negligence, but they do not have to prove that the negligence of the employer, owner, or other workers was the sole, or even the main, cause of their injury. The seaman can recover damages even if employer or owner negligence was only slightly responsible for the injury.
Employers or Owners Must Maintain a Seaworthy Jones Act Vessel
Jones Act maritime law requires that a seaman's employer or the owner of the vessel on which the seaman works (not always the same) provide a reasonably safe workplace. That generally means keeping the vessel in reasonably safe condition. In legal terms, this means the vessel must be seaworthy. In a Jones Act lawsuit, an employer or vessel owner can be found negligent if the vessel on which the injured seaman worked was unseaworthy and that condition contributed to causing the injury.
A vessel can be found to be unseaworthy for many different reasons, including:
Slippery deck surfaces
A vessel design that leads to instability or other dangerous conditions
Equipment (ropes, pulleys, wenches) that is broken, in disrepair, or not operating properly
Improper safety procedures or inadequate safety gear
Failing to hire enough crew to properly man the vessel or improper training of the crew
The presence of asbestos
In some cases, an employer may also be found negligent even though the ship itself was found to be seaworthy. Under Jones Act maritime law, an employer may be held liable for the actions of any of its employees, including the captain of the ship and other crew. For example, an employer could be found negligent for an assault by another seaman. An employer could also be found negligent for failing to provide adequate medical care to the crew.
Damages awarded in a Jones Act lawsuit could include compensation for:
Physical pain and mental or emotional suffering
Temporary or permanent limitations on physical activity due to injury
Lost wages resulting from future inability to work
Medical expenses
Maintenance and Cure for Injured or Ill Seamen
According to Jones Act law, a seaman may be entitled to payments for food and lodging and compensation for medical treatments and health care as they recover from their injury or illness. This is known as maintenance and cure. It is not necessary to prove negligence or unseaworthiness to be eligible for maintenance and cure. Employers are obligated to pay these benefits regardless of who is at fault. The benefits are available until the seaman achieves maximum recovery from the injury or illness. Maintenance and cure also provides for recovery of lost wages, but only for the period of time from the occurrence of the injury or onset of illness to the end of the ship's voyage.
Jones Act Lawsuit – Punitive Damages
Jones Act maritime law continues to expand in its legal application. Courts are currently split on the question of whether punitive damages are available to the plaintiff in a Jones Act lawsuit. In a 2009 decision, the U.S. Supreme Court ruled that a seaman could recover punitive damages from an employer who failed to pay maintenance and cure. In 2017, the Supreme Court of Washington State held that punitive damages were available to a seaman who lost two fingers when a hatch closed on his hand. The Ninth Circuit Court of Appeals recently (January 2018) ruled that a deckhand whose hand was injured when a hatch cover blew open could request punitive damages in a claim of vessel unseaworthiness. The decision could affect Jones Act cases in California, Oregon, Washington, Alaska and Hawaii. However, in a 2014 opinion, the Fifth Circuit Court of Appeals decided that punitive damages were not available in an unseaworthiness claim. It remains for the U.S. Supreme Court to resolve the conflict.
Jones Act Statute of Limitations
Seamen must file a Jones Act lawsuit within three years of the date of their injury. However, if the seaman was not immediately aware of the injury, the three-year time period may be measured from the date that the seaman first realized he or she had been harmed. Statutes of limitations issues are one of the many reasons why victims of maritime accidents should consult an experienced maritime attorney.
Jones Act Maritime Law and U.S. Shipbuilding
The fundamental purpose of the Jones Act, as expressed in its first section, was to promote the "national defense" and promote the "proper growth" of "foreign and domestic commerce." To accomplish that purpose, it was necessary to have "a merchant marine of the best equipped and most suitable types of vessels sufficient to carry the greater portion of its commerce and serve as a naval or military auxiliary in time of war or national emergency."
That meant having a strong shipbuilding industry and skilled workers and mariners to support that industry – a goal that has been reflected in admiralty and maritime law from our nation's earliest beginnings. Senator Jones' legislation was written to encourage both.
Jones Act shipping regulations are as follows:
No merchandise is permitted to be transported (completely or for any part of the trip) by water, or by land and water, between points in the United States (including U.S. districts, territories and possessions), "either directly or via a foreign port," unless it is carried in "a vessel built in and documented under the laws of the United States and owned by persons who are citizens of the United States."
As interpreted by federal courts, the Act prohibits foreign built, foreign owned, or foreign flagged ships from carrying commercial cargo between any two points in the United States. In a word, it prohibits foreign ships from engaging in cabotage, also known as "coastwise trade," to distinguish it from foreign trade between U.S. ports and other nations.
A company or business entity desiring to operate its ships between U.S. locations must meet two requirements to qualify as a "citizen" of the U.S.

First, the business entity must be able to document the vessel in the U.S. with the Coast Guard. There are two requirements:

The vessel must be at least 5 net tons and not documented under the laws of a foreign country.
The business entity must meet citizenship requirements that vary somewhat by the type of entity.

Corporations must be incorporated within the U.S. and the chief executive officer and chairman of the board must be U.S. citizens. If there are non-citizens on the board, their total number must constitute a minority of the number needed to constitute a quorum.
For a partnership, each general partner must be a U.S. citizen and controlling interest in the partnership must be owned by U.S. citizens.
For an association, trust, joint venture, each member must be a U.S. citizen and the entity must be capable of holding title to a vessel under federal or state laws.

Second, the entity must be owned at least 75% by U.S. citizens who are eligible to own and operate a vessel in the coastwide trade.

75% of the crew working on vessels engaged in coastwise trade must be U.S. citizens.
Jones Act maritime law also places severe limits on rebuilding the ship outside the United States. Even if a ship is built in the U.S., it can lose its eligibility to engage in coastwise trade if it is found to be rebuilt outside the U.S. A ship is determined to be "rebuilt" in a foreign country when a major component of the hull or superstructure is added to the vessel in a foreign shipyard. Longstanding practice and court decisions have defined "major component" as a separately constructed unit added to the vessel that weighs more than 1.5% of the steel weight of the vessel. The ship is also found to be rebuilt abroad if more than 7.5% of the vessel's steel weight is added to the ship's hull and superstructure in rebuilding outside the U.S.
Contact the attorneys at Wisner Baumby calling (855) 948-5098 or filling out our online form.
Early History of the Jones Act
The term merchant marine includes the commercial ships of a nation and the mariners who operate them. During times of war, the U.S. Merchant Marine, which consists of both privately and federally owned merchant vessels, may be called upon to serve on behalf of the armed forces, as happened, for example, during the first two world wars, the Korean and Vietnam wars, and, more recently, the Gulf War. It was the weak state of the merchant marine prior to and following World War I that the Jones Act was crafted to improve.
Before the war, U.S. commercial trade was heavily dependent on ships from other nations, primarily England and Germany. Only 8% of trade cargo was carried on U.S. ships. As the war progressed, the availability of foreign shipping declined significantly. The sinking of seven U.S. merchant ships by German U-boats further impaired the U.S. Merchant Marine and was an important factor in America's decision to enter WWI.
By the end of the war, German submarines ("U-boats") had sunk thousands of ships, including over 3,000 British merchant ships. Many were rightfully concerned about the state of the U.S. shipping industry and the danger that a weak merchant marine would present to the nation should hostilities break out again. The Jones Act was passed to address these concerns.
$2.0 Billion Verdict Personal Injury

In May of 2019, the jury in the case of Pilliod et al. v, Monsanto Company ordered the agrochemical giant to pay $2.055 billion in damages to the plaintiffs, Alva and Alberta Pilliod, a Bay Area couple in their 70s.

$105 Million Settlement Pharmaceutical Settlement

Wisner Baum obtained $105 million on behalf of multiple clients involved in a pharmaceutical negligence case.

$18 Million Settlement Whistleblower Settlement

Wisner Baum secured an $18 million settlement against the Boeing Company for overcharging the U.S. government on aircraft maintenance.

$17.5 Million Settlement A Major US Plane Crash

Wisner Baum obtained a $17.5 million settlement on behalf of a client who was killed in a major U.S. plane crash.

$15 Million Settlement Truck Accident

Our firm successfully negotiated a $15 million catastrophic injury settlement for our clients. The case stemmed from a Southern California accident involving a commercial truck and a pedestrian. Client-Focused Representation
REVIEWS & TESTIMONIALS
We believe our track record speaks for itself. But you don't have to take our word for it. See what our clients have to say about working with us.
"I Can't Imagine a Better Law Firm"

Multiple lawyers recommended Wisner Baum to me and I have been consistently impressed with the quality of their work.

- Best Law Firms Survey

"They Are About Changing the Systems..."

Wisner Baum are not only amazing attorneys but more importantly, they are activists. They are about changing the systems which got us into trouble in the first place. They understand their role in the process of making change.

- Kim Witczak

"Top Legal Minds in the Country"

The Wisner Baum firm has some of the top legal minds in the country; they are driven, determined, trustworthy, ethical and passionate.

- From Best Lawyers® Best Law Firms

"Diligent & Professional Representation"

Thanks to your efforts I was able to recover from a tragic experience and turn my life around for the best.

- W.T.

"Our Best Interest Was Always Number One on Your List"

A special thank you to your Spanish-speaking staff for the extra effort put into this case. The language barrier was never a problem, and we are so very thankful to them. Your name holds much respect in our family.

- G.C. & C.C

"We Have Never Met a More Wonderful Group of People"

It is obvious that the people at Wisner Baum believe in what they do. And that you all really care about your clients.

- The B. Family

"They Worked Very Hard and Kept in Contact, Which Is Very Important to Me"

I appreciate that you care about how I feel and that you take time to use your talents to ensure your every contact with me is warmly professional.

- A.D.B.

"Your Expertise in This Field Gave Me the Utmost Trust and Confidence"

I wanted a fair settlement within an appropriate time frame, and without any public scrutiny. With your hard work and dedication, we were able to achieve those goals.

- T.O.