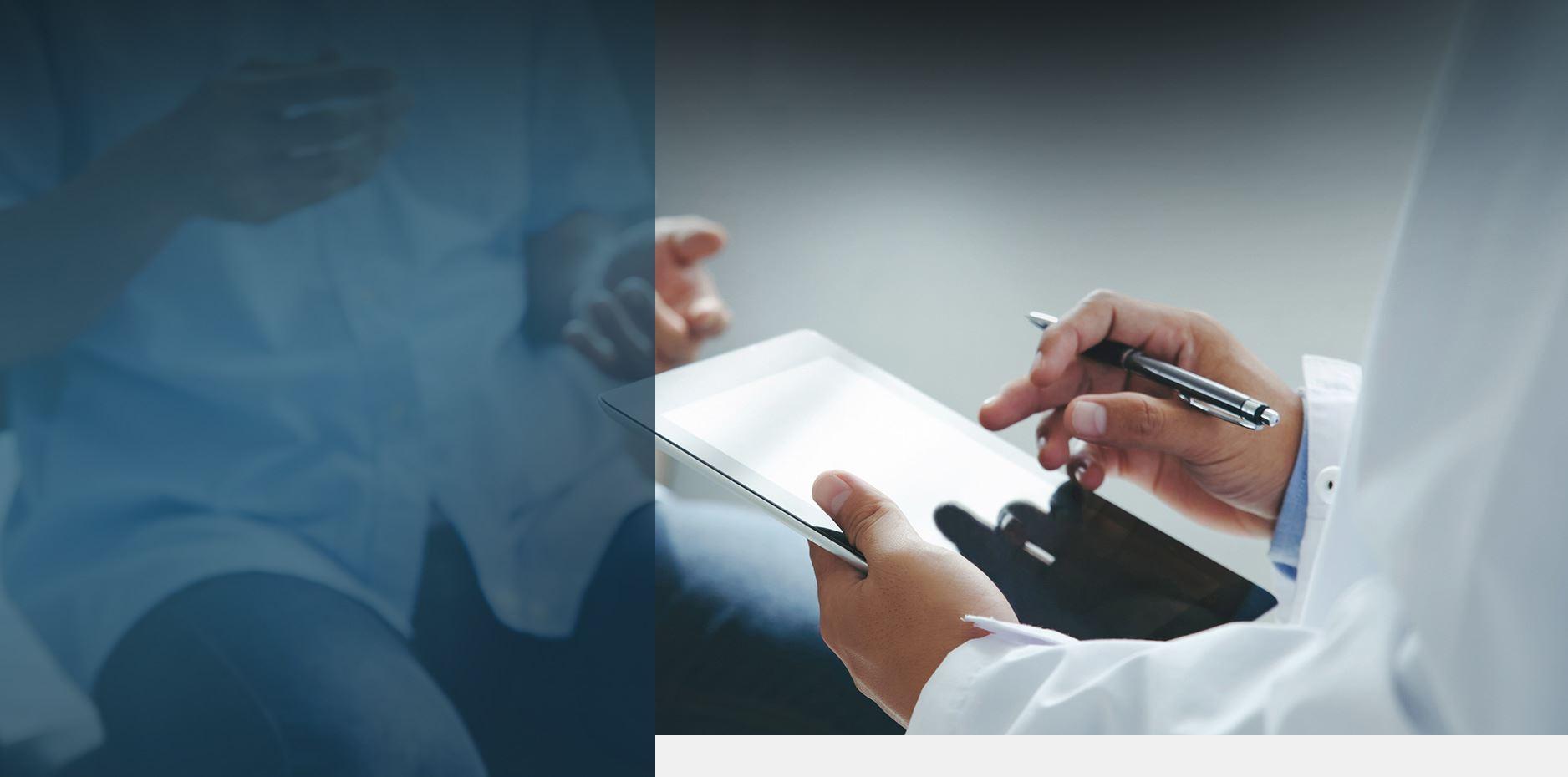 Cook IVC Filter Lawsuit Client Focused. Trial Ready. Billions Won.
Cook IVC Filter Lawsuit
Hundreds of individuals from across the country have decided to seek justice by filing a Cook IVC filter lawsuit. Plaintiffs in these lawsuits allege that Cook Medical Inc., the manufacturer of the Gunther Tulip® and the Celect inferior vena cava (IVC) filters, failed to warn consumers and the medical community about the serious health risks associated with these devices, and that the company failed to conduct appropriate medical safety trials before both products were marketed to the public.
The law firm of Wisner Baum is representing individuals who were implanted with an IVC filter manufactured by Cook Medical and C.R. Bard. If you or a loved one received an IVC filter, contact us today to learn more about filing a claim.
The Gunther Tulip and the Celect™ IVC filters were designed to be implanted in patients who have experienced repeated deep vein thrombosis (DVT), but cannot take anticoagulant drugs for medical reasons. In April of 2012, researchers published a study analyzing the safety of the Gunther Tulip IVC Filter and the Celect IVC Filter in the medical journal Cardiovascular Interventional Radiology. The study performed follow-up evaluations in 50 patients who had received either the Gunther Tulip or Celect IVC filters between the years 2007 and 2009.
According to the researchers, after 71 days, all of the IVC filters showed some degree of perforation into the vena cava wall. The study concluded that leaving the IVC filters in place for longer than a limited amount of time, would more often than not result in perforation.
"We advocate filter retrieval as early as clinically indicated," the authors of the study wrote.
Cook Medical IVC Filters
Cook Medical is a medical device manufacturer based in Bloomington, Indiana. The company has a product line that includes devices for cardiology, gastroenterology, gynecology, radiology, urology, and vascular medicine.
Cook Medical is a division of Cook Group Incorporated, which has a number of subsidiaries operating worldwide. The Cook Medical arm of Cook Group Inc. brings in an estimated $1.8 billion in annual revenue through the manufacture of thousands of medical devices and supplies.
For a time, retrievable IVC filters were a big revenue generating product for Cook Medical. In 2008, the company controlled about 30 percent of the world market share for IVC filters, and had the number one and number two highest-selling IVC filters on the market.
IVC filters are tiny, spider-like medical devices that are implanted in the inferior vena cava to catch blood clots before they can reach the lungs, where they can potentially cause a pulmonary embolism. The inferior vena cava is a large vein that carries deoxygenated blood from the lower body into the heart.
People who experience deep vein thrombosis—a condition in which blood clots form in the deep veins of the legs, then travel back to the lungs through the inferior vena cava—are most commonly prescribed anticoagulant medications (blood thinners) to keep the blood from clotting. However, some patients are medically unable to take these drugs.
Patients who cannot take blood thinners may be implanted with an IVC filter as a means to temporarily prevent a pulmonary embolism. The Gunther Tulip and Celect IVC filters both were designed to be retrievable. Unfortunately, for some, these devices aren't removed in time and can cause a number of serious adverse effects stemming from migration, perforation, embolization (detachment of IVC filter components) and/or fracture.
Gunther Tulip IVC Filter
The U.S. Food and Drug Administration approved the Cook Medical Gunther Tulip IVC Filter for permanent use in October of 2000. Three years later, the FDA approved the Gunther Tulip for temporary use.
The Gunther Tulip IVC Filter was marketed as a safe and effective treatment for prevention or recurrent pulmonary embolism. However, the Cook IVC Filter lawsuits allege that the Gunther Tulip is prone to fracturing, even after the risk of blood clots and pulmonary embolism has passed. In the event that the Gunther Tulip fractures and/or migrates, the device becomes extremely difficult to retrieve.
Celect IVC Filter
Cook Medical's Celect IVC filter was approved in 2008 through the FDA's controversial 510(k) application. The FDA's 510(k) program allows companies to obtain a fast-track approval process for devices share similarities to other devices that are already on the market. The controversy with this application is that the approval process requires only minimal testing because the newer products are believed to be as safe as the existing devices.
Much like the Gunther Tulip, the Celect IVC filter has the potential for fracture and migration, according to the Cook IVC Filter lawsuits. Studies have also found that the filter can embed itself in the vena cava, which makes them extremely difficult to remove.
Call (855) 948-5098 or contact us online to schedule a consultation.
Cook IVC Filter Problems
In 2010, the FDA released a safety communication warning consumers and the medical community about adverse health risks associated with IVC filters. According to the alert, the FDA received 921 adverse event reports involving IVC filters between 2005 and 2010, of which four percent involved fatalities. The other adverse events cited in the FDA communication:
328 involved migration of the device or a part of the device to another part of the body.
146 involved embolization.
70 involved perforation.
56 involved filter fracture.
The FDA safety communication noted that patients could be experiencing these problems because the IVC filters they received remained implanted beyond the safe use of the device. In some cases, patients still had IVC filters in place long after the risk for pulmonary embolism (PE) had subsided.
According to the FDA, the long-term risks associated with IVC filters "include but are not limited to lower limb deep vein thrombosis (DVT), filter fracture, filter migration, filter embolization and IVC perforation." The alert further advised doctors to remove IVC filters from patients as soon as possible once the risk of PE had passed.
In 2014, the FDA released another communication pertaining to IVC filters, which stated that the agency examined all publicly available data from the medical literature in order to "assess whether there is a time during which the risk of having an IVC filter in place is expected to outweigh the benefits."
The communication suggested that IVC filters should be removed between 29 and 54 days after they have been implanted. The agency further stated that all IVC manufacturers, including Cook Medical, would be required to collect additional clinical data to address some unanswered questions about the safety of IVC filters.
Reported Cook IVC Filter Complications
Damage to the heart, lungs or vena cava
Internal bleeding
Death
Filter fracture
Perforation
Ventricle tachycardia (lower chambers of the heart beat very quickly)
Deep vein thrombosis (DVT)
Pulmonary embolism (PE)
Infection
Nerve Injury
Hematoma

Cardiac tamponade (compression of the heart caused by fluid collected in the sac surrounding the heart)
Cook Medical IVC Filter Studies
Journal of Vascular and Interventional Radiology (2015)– Researchers compared the Cook Celect IVC Filter with the Rex Medical Option IVC Filter. A total of 99 Celect IVC Filters and 86 Rex Medical Option IVC Filters were implanted in patients who were observed over a 33-month span.
Celect IVC Filters were found to be far more likely to cause perforation (43 percent perforation rate) when compared to the Rex Medical Option IVC Filter.
Journal of Vascular and Interventional Radiology (2009)– Researchers reviewed charts of 115 patients who received a Cook Medical Celect IVC Filter between 2005 and 2007. The study found that doctors had trouble retrieving the filters, because they occasionally became embedded in the vena cava wall.
Call us today at (855) 948-5098 or contact us online for a free and confidential case evaluation.
How to File a Cook IVC Filter Lawsuit
If you or a loved one was implanted with a Cook Gunther Tulip IVC Filter or a Cook Celect IVC Filter, you may be able to recover damages by filing a Cook IVC filter lawsuit. Cook Medical owed a duty of care to patients and physicians to make sure that their IVC filters were safe and effective for use before putting them on the market. According to hundreds of plaintiffs from across the country, Cook Medical failed to warn consumers about the dangerous adverse effects associated with their IVC filters.
Wisner Baum is representing individuals who received a Cook IVC Filter, believing the device to be safe and effective. Our IVC filter attorneys can discuss your legal options with you, and help you to decide the best course of action for you and your family.
$2.0 Billion Verdict Personal Injury

In May of 2019, the jury in the case of Pilliod et al. v, Monsanto Company ordered the agrochemical giant to pay $2.055 billion in damages to the plaintiffs, Alva and Alberta Pilliod, a Bay Area couple in their 70s.

$105 Million Settlement Pharmaceutical Settlement

Wisner Baum obtained $105 million on behalf of multiple clients involved in a pharmaceutical negligence case.

$18 Million Settlement Whistleblower Settlement

Wisner Baum secured an $18 million settlement against the Boeing Company for overcharging the U.S. government on aircraft maintenance.

$17.5 Million Settlement A Major US Plane Crash

Wisner Baum obtained a $17.5 million settlement on behalf of a client who was killed in a major U.S. plane crash.

$15 Million Settlement Truck Accident

Our firm successfully negotiated a $15 million catastrophic injury settlement for our clients. The case stemmed from a Southern California accident involving a commercial truck and a pedestrian. Client-Focused Representation
REVIEWS & TESTIMONIALS
We believe our track record speaks for itself. But you don't have to take our word for it. See what our clients have to say about working with us.
"I Can't Imagine a Better Law Firm"

Multiple lawyers recommended Wisner Baum to me and I have been consistently impressed with the quality of their work.

- Best Law Firms Survey

"They Are About Changing the Systems..."

Wisner Baum are not only amazing attorneys but more importantly, they are activists. They are about changing the systems which got us into trouble in the first place. They understand their role in the process of making change.

- Kim Witczak

"Top Legal Minds in the Country"

The Wisner Baum firm has some of the top legal minds in the country; they are driven, determined, trustworthy, ethical and passionate.

- From Best Lawyers® Best Law Firms

"Diligent & Professional Representation"

Thanks to your efforts I was able to recover from a tragic experience and turn my life around for the best.

- W.T.

"Our Best Interest Was Always Number One on Your List"

A special thank you to your Spanish-speaking staff for the extra effort put into this case. The language barrier was never a problem, and we are so very thankful to them. Your name holds much respect in our family.

- G.C. & C.C

"We Have Never Met a More Wonderful Group of People"

It is obvious that the people at Wisner Baum believe in what they do. And that you all really care about your clients.

- The B. Family

"They Worked Very Hard and Kept in Contact, Which Is Very Important to Me"

I appreciate that you care about how I feel and that you take time to use your talents to ensure your every contact with me is warmly professional.

- A.D.B.

"Your Expertise in This Field Gave Me the Utmost Trust and Confidence"

I wanted a fair settlement within an appropriate time frame, and without any public scrutiny. With your hard work and dedication, we were able to achieve those goals.

- T.O.