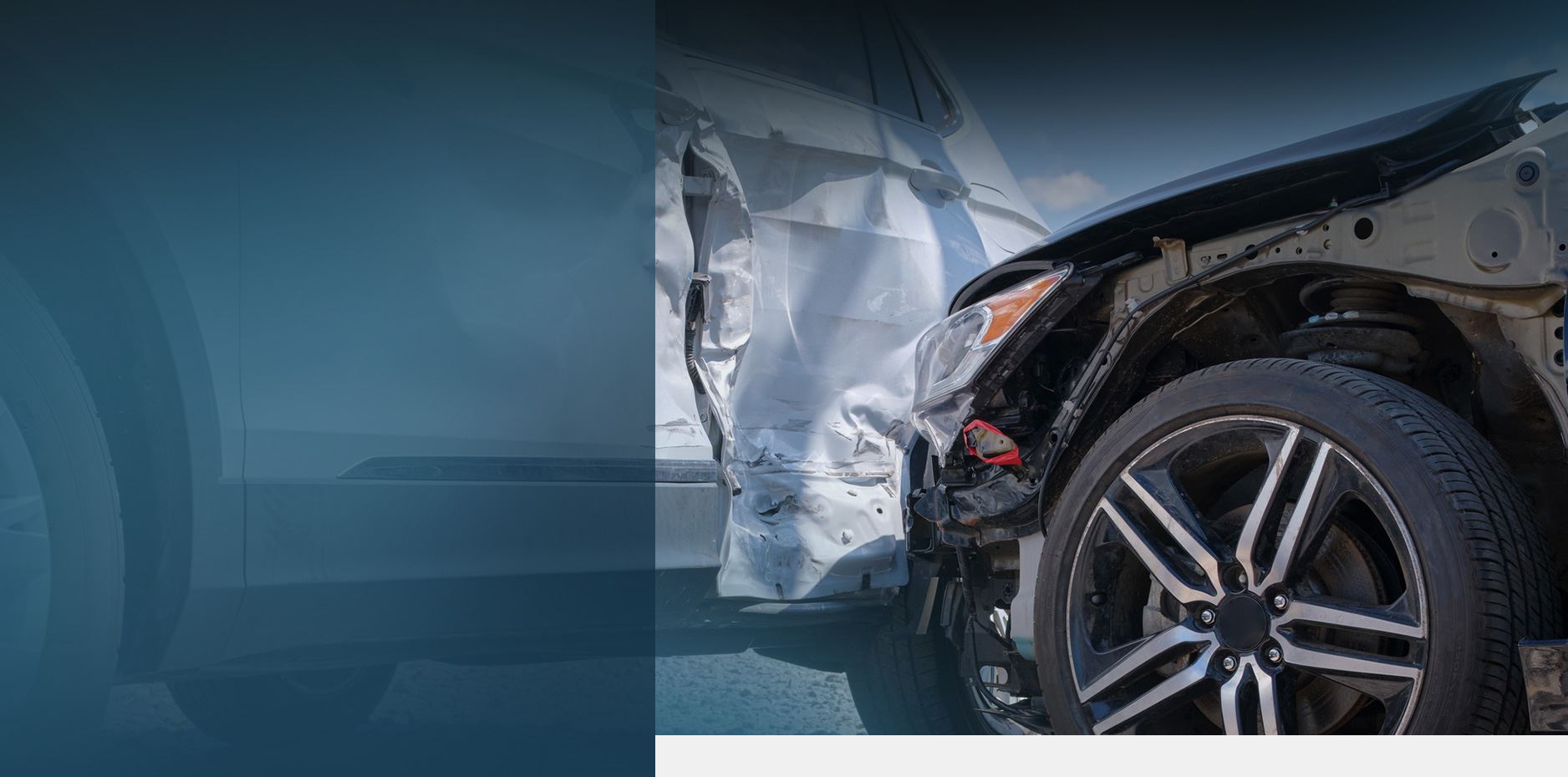 Fedex Truck Accident Client Focused. Trial Ready. Billions Won.
FedEx Truck Accident Lawyer
Award-Winning Counsel for Your FedEx Crash Case
Any truck crash can result in devastating injuries – and that includes accidents involving FedEx vehicles. Based out of Los Angeles, our nationwide truck lawyers at Wisner Baum have litigated several cases against FedEx and successfully represented hundreds of people in trucking claims. If you or someone in your family was in a FedEx truck accident, you need an experienced accident attorney to pursue justice and obtain maximum compensation on your behalf.
Contact us at (855) 948-5098 today for more information about how we can help you pursue a FedEx truck accident claim!
About FedEx Corporation
FedEx Corporation is a multinational courier delivery company servicing more than 220 countries and territories worldwide. On an average business day, the company, based in Memphis, Tennessee, delivers more than 16.5 million packages around the globe. FedEx is the second-largest courier company in the U.S., trailing only UPS.
Like other courier companies, FedEx places great importance on speed and efficiency. Often under intense pressure to make scheduled deliveries on time, FedEx truck drivers can find themselves in a rush to deliver all the packages on their route. Unfortunately, the need for speed and efficiency can come at the expense of safety, potentially causing car crashes, SUV crashes, motorcycle accidents, and pedestrian accidents.
FedEx Truck Operations
FedEx Corporation consists of six operating companies:
FedEx Express
FedEx Ground
FedEx Freight
FedEx Services
FedEx Logistics
FedEx Office
Three of the above companies are responsible for shipping packages: FedEx Express, FedEx Ground, and FedEx Freight. In total, all three utilize roughly 210,000 delivery vehicles, including vans, box trucks, and tractor-trailers. FedEx Ground and FedEx Freight only operate in North America.
FedEx Express Accident Statistics 2023
FedEx Express is the largest of the six companies, employing roughly 275,000 team members. FedEx Express delivers roughly 6.3 million packages every day through more than 650 airports. While FedEx Express is thought of as the air segment of FedEx's shipping system, the company also utilizes over 87,000 ground delivery vehicles, including vans, box trucks, and semi-trucks.
Number of Vehicles: 35,535
Number of Drivers: 42,218
Number of Inspections: 2,364
Accident statistics for FedEx Express*
Fatal Crashes: 9
Injury Crashes: 132
Towaway Crashes: 238
Total Crashes: 346
FedEx Ground Accident Statistics 2023
FedEx Ground is the second-largest company in the FedEx system, employing more than 250,000 people at about 600 facilities. The company moves more than 10 million packages daily.
Number of Vehicles: 101,975
Number of Drivers: 124,527
Number of Inspections: 19,240
Accident statistics for FedEx Ground*
Fatal Crashes: 76
Injury Crashes: 905
Towaway Crashes: 1,827
Total Crashes: 2,807
FedEx Freight Accident Statistics 2023
FedEx Freight employs about 46,000 employees and is responsible for shipping an estimated 110,000 packages every day. The company utilizes more than 25,000 delivery vehicles.
Number of Vehicles: 18,927
Number of Drivers: 23,099
Number of Inspections: 6,701
Accident statistics for FedEx Freight*
Fatal Crashes: 32
Injury Crashes: 240
Towaway Crashes: 575
Total Crashes: 682
Are FedEx Trucks Safe?
FedEx trucks are routinely involved in car accidents, motorcycle crashes, and pedestrian accidents, some of which lead to injuries or even death. Below are some FedEx safety statistics:
FedEx truck and commercial delivery drivers have received thousands of unsafe driving violations. Most of these violations were for infractions like speeding, failing to obey traffic control devices, looking at a cell phone, and other issues.
Call (855) 948-5098 to schedule a free consultation.
Our Experience Litigating FedEx Accident Claims
Many law firms market themselves as truck accident attorneys, but few have the experience and proven track record to take on a major transportation company like FedEx. Our firm has obtained justice on behalf of clients in multiple cases against FedEx. In one example, our truck accident lawyers at Wisner Baum successfully resolved a wrongful death and several truck injury cases arising from a April 10, 2014, accident in Orland, California, between a FedEx truck and a tour bus.
In that case, a FedEx tractor-trailer driver veered out of the southbound lanes of Interstate 5, crossed a median without any signs of braking or other evasive actions, and crashed head-on into a chartered tour bus transporting students from Southern California to Humboldt State University in Northern California. Ten people on the bus died and more than thirty were injured in the FedEx truck accident.
Additionally, our accident attorneys successfully handled other personal injury and wrongful death cases against FedEx Ground. Having obtained evidence that FedEx was hesitant to provide, learning their corporate structure and safety claims in prior cases, will enhance our ability to litigate against them in other cases that may arise from their negligence.
At Wisner Baum, our experience representing truck crash victims is vast. Some of our truck accident settlement agreements and verdicts include:
$20 million accident verdict for wrongful death against Ride the Ducks International
$15 million truck accident settlement
$8.5 million truck accident verdict (plus pre and post-judgment interest) for wrongful death against Tyson Foods
$6.9 million truck accident settlement during trial against a major truck company
$6 million truck accident settlement
$3.5 million truck accident settlement for wrongful death
75 truck crash lawsuits settled for $1 million or more
If you or a member of your family were the victim of a FedEx truck accident, you need a truck accident lawyer with experience litigating cases against major trucking companies like FedEx. Our firm will aggressively pursue claims to maximize compensation and hold the company accountable for any negligence.
*Data covers 24-month period ending on February 4, 2023
Call (855) 948-5098 today or contact us online to speak with a FedEx truck accident lawyer. We offer free, no-hassle case evaluations and can answer any questions you may have.
Hire an Expert FedEx Truck Accident Lawyer for Your Case
FedEx 18-wheelers, semi-trucks, and other company delivery vehicles crash nearly every day. In our experience, trucking companies will make every effort to limit the amount of compensation paid to anyone harmed in a car accident, pedestrian accident, or motorcycle crash involving one of their delivery trucks or tractor-trailers. The company—knowing that it may save them money—may offer a settlement agreement before you have had a chance to consult with an accident attorney. Resist the temptation to obtain a "quick" truck accident settlement until you have consulted attorneys who can assist you in evaluating your losses and the value of your case. In addition to seeking just compensation for our clients, our cases have helped the trucking industry improve safety measures. Your case may make the roads safer for thousands of people and prevent a future tragedy like the one that you and your family have suffered.
$6 Million Settlement Fatal Truck Accident

Wisner Baum obtained a $6 million wrongful death settlement on behalf of an individual who died following a truck crash.

$15 Million Settlement Truck Accident

Our firm successfully negotiated a $15 million catastrophic injury settlement for our clients. The case stemmed from a Southern California accident involving a commercial truck and a pedestrian.

$8.5 Million Verdict Commercial Truck Accident

Wisner Baum secured a $8.5 million wrongful death verdict against the food industry company, Tyson Foods, for the wrongful death of a young man.

$6.9 Million Settlement Truck Accident Settlement

After a semi-truck drove over a stopped car, killing two of its occupants and injuring a third, one of our attorneys took the case all the way to trial. Our firm continued in pursuit of justice for the three victims over a four-day trial until the case finally settled for $6.9 million. Client-Focused Representation
REVIEWS & TESTIMONIALS
We believe our track record speaks for itself. But you don't have to take our word for it. See what our clients have to say about working with us.
"I Can't Imagine a Better Law Firm"

Multiple lawyers recommended Wisner Baum to me and I have been consistently impressed with the quality of their work.

- Best Law Firms Survey

"They Are About Changing the Systems..."

Wisner Baum are not only amazing attorneys but more importantly, they are activists. They are about changing the systems which got us into trouble in the first place. They understand their role in the process of making change.

- Kim Witczak

"Top Legal Minds in the Country"

The Wisner Baum firm has some of the top legal minds in the country; they are driven, determined, trustworthy, ethical and passionate.

- From Best Lawyers® Best Law Firms

"Diligent & Professional Representation"

Thanks to your efforts I was able to recover from a tragic experience and turn my life around for the best.

- W.T.

"Our Best Interest Was Always Number One on Your List"

A special thank you to your Spanish-speaking staff for the extra effort put into this case. The language barrier was never a problem, and we are so very thankful to them. Your name holds much respect in our family.

- G.C. & C.C

"We Have Never Met a More Wonderful Group of People"

It is obvious that the people at Wisner Baum believe in what they do. And that you all really care about your clients.

- The B. Family

"They Worked Very Hard and Kept in Contact, Which Is Very Important to Me"

I appreciate that you care about how I feel and that you take time to use your talents to ensure your every contact with me is warmly professional.

- A.D.B.

"Your Expertise in This Field Gave Me the Utmost Trust and Confidence"

I wanted a fair settlement within an appropriate time frame, and without any public scrutiny. With your hard work and dedication, we were able to achieve those goals.

- T.O.