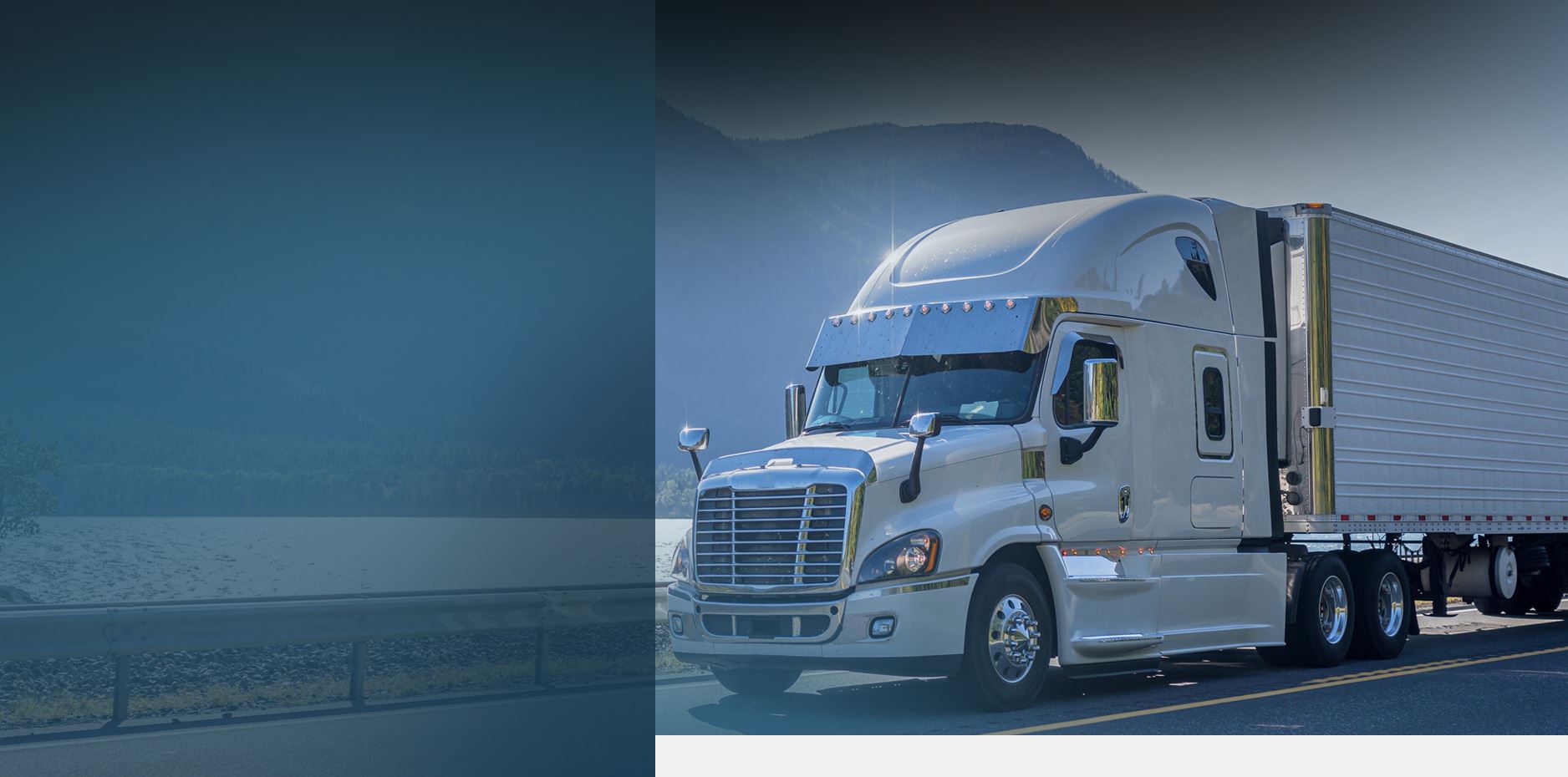 Truck Accidents Client Focused. Trial Ready. Billions Won.
Los Angeles Truck Accident Attorneys
Advocating for Victims of Big Rig & Semi-Truck Accidents for 40+ Years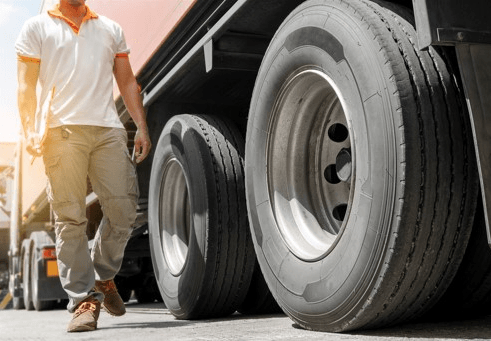 ​Were you or a family member injured in a preventable truck accident in the Greater Los Angeles area because of another party's carelessness or negligence?
The nationally-recognized truck accident lawyers at Wisner Baum can help you seek the maximum amount of compensation available under the law.
No one should be subject to avoidable injury, nor should anyone be stuck having to pay for associated expenses.
At Wisner Baum, we know that it can be difficult to overcome the physical, mental, and emotional injuries caused by a big rig truck accident.
Our firm has helped many clients bring negligent semi-truck operators to justice, as evidenced by just a handful of our past successes, some of which include:
$15 million settlement for a commercial trucking accident
$8.5 million landmark win for a commercial trucking accident (classified as the largest verdict for the death of an unmarried Ohio resident)
$6.9 million settlement for a truck accident involving a semi-truck
Please note that past favorable results do not guarantee a similar outcome in future cases. However, we will apply the valuable insight and skills we learned during these cases to reinforce the strength of your claim.
Jump to the Following:
Call our truck accident attorneys in Los Angeles today at (855) 948-5098 or contact us online to get started on your case.
Are Truck Accidents Common in Los Angeles?
Los Angeles freeways are riddled with potholes, even though they always seem to be under construction. Our city streets are often at too steep of an incline, and there are miles-long stretches of interstate highways without rest stops. These hazards are bound to pose risks to even the most conscientious truck drivers.
These same roads become significantly more dangerous when truck drivers ignore safety protocols and drive recklessly, while fatigued, or under the influence of drugs or alcohol.
According to truck crash statistics from the California Highway Patrol (CHP), Los Angeles County sees on average 2,200 injury truck crashes and 50 fatal truck crashes on an annual basis, by far more than any other county in the state.*
*based on CHP statistics over 5-year period
How to Choose the Best Truck Accident Attorney
For most people harmed in a big rig or semi-truck crash, picking out the best Los Angeles trucking accident attorney boils down to the following:
Specialty
Attorneys have different specialties, just like doctors. You wouldn't want a cardiologist to perform surgery on your knee, would you?
If a family member were in a car accident, you'd want to go with an attorney who specializes in car accident litigation. If you or a family member were in a truck accident, you would want to make sure you pick an attorney who specializes in truck accident lawsuits.
Why experience and knowledge matter in trucking cases
Reputation
These days, there are consumer reviews on everything, including truck accident lawyers and the firms they work for.
Be sure to read client testimonials from lawyers and their law firms.
Attorneys should be happy to connect you with past clients they have represented so they can give you a firsthand history of their experience working with the lawyer/law firm.
Read reviews from past clients of Wisner Baum
History
A truck accident law firm that has a lengthy practice history litigating cases like yours should give you confidence.
We have been helping accident victims nationwide since 1985
Trial Experience
While it may be true that the vast majority of truck accident lawsuits are settled out of court, your attorney should have extensive trial experience in the event your claim cannot be settled out of court.
Car and truck accident lawsuits that proceed to trial are often complex, requiring adherence to proper procedures and rules of evidence. Put simply, this task should not be left to a novice.
See a list of companies we have handled trucking cases against
Track Record
It may seem obvious, but any attorney you hire should have an established winning record for big rig and semi-truck accident cases.
Over $4 billion in settlements and verdicts obtained for our clients
What to Do After a Truck Accident
If your vehicle gets hit by a truck, there are several key steps you should take after the accident to support any legal action you may take down the line. Taking the following steps (if you are physically able to do so) may help your case succeed later:
Check to see if anyone requires medical attention and contact emergency medical services.
Seek medical treatment and retain all records of treatment received.
Exchange contact, vehicle, and insurance information with the truck driver. Make sure to get the business contact information for the truck driver's employer as well.
Obtain a copy of the responding officer's police report.
Check to see if there are any nearby traffic or security cameras whose footage can be used as evidence.
Contact an experienced personal injury attorney.
Do I Have Grounds to File a Truck Accident Claim?
If a truck driver, trucking company, and/or truck manufacturer caused or contributed to an accident that left you injured, you may be able to pursue justice and compensation in a truck accident lawsuit.
Most semi-truck accidents are caused by:
Speeding
Hauling oversized loads
Tire blowouts
Outdated brakes
Reckless driving
Driving under the influence
Inadequately trained truck drivers
Improper truck maintenance
If you believe any of these were factors in a truck crash that caused you harm, it is highly advisable that you discuss the matter with a truck accident attorney in Los Angeles who has experience litigating against major truck companies and their insurers – like those at Wisner Baum.
What If I Am Partially Responsible for the Crash?
In the state of California, injured individuals who may be partially at fault for a crash between a car and a truck can still pursue legal action because the state employs comparative negligence, which means all contributing acts of negligence are taken into account.
The defendant (or defendants) in a comparative negligence case will likely try to increase how responsible you as the victim are for the accident and argue that their client (the trucker or trucking company) is "less responsible" to limit their liability.
This is why retaining legal counsel with years of experience successfully resolving semi-truck accident cases is vitally important to protecting your legal rights in these matters.
Resources for Truck Accident Victims
Sometimes surviving a truck accident can be a very alienating experience. You can feel lost and alone, and the long-term trauma that you deal with both physically and mentally can make you feel as if no one else understands what you're going through. The good news is that there is help available. If you have been the victim of a truck accident in Los Angeles, you can take advantage of the following resources that are available to you during your recovery:
MADD California - If you were the victim of a truck accident where the driver was intoxicated, you may find support and encouragement through the Southern California branch of MADD (Mothers Against Drunk Drivers). They offer emotional support, education, and many other resources to victims in the Southern California area.
Trauma Survivors Network (TSN) - TSN offers victim support and resources for car accident victims throughout the U.S. This victim support service is offered at several Los Angeles area hospitals including:
Ready to learn more about your rights and legal options? Call our Los Angeles big rig accident attorneys at (855) 948-5098 or contact us online for a free consultation.
How Can a Los Angeles Truck Accident Lawyer Help?
Attorneys who specialize in truck accident lawsuits understand the rules and regulations that apply to trucking companies and their drivers. They are also familiar with the regulations governing the manufacture and maintenance of big rig trucks.
To win your case, an attorney must prove that a truck driver, trucking company, truck manufacturer, or any other applicable party was negligent in your accident.
Third parties that lease or subcontract trucks or trailers can also be held liable for negligence or malfeasance if their actions contributed to your accident. Even a government entity may be held liable if, for example, they failed to properly maintain roads or ensure that roadway safety signs were visible to drivers.
Understanding Liability in a Truck Accident Lawsuit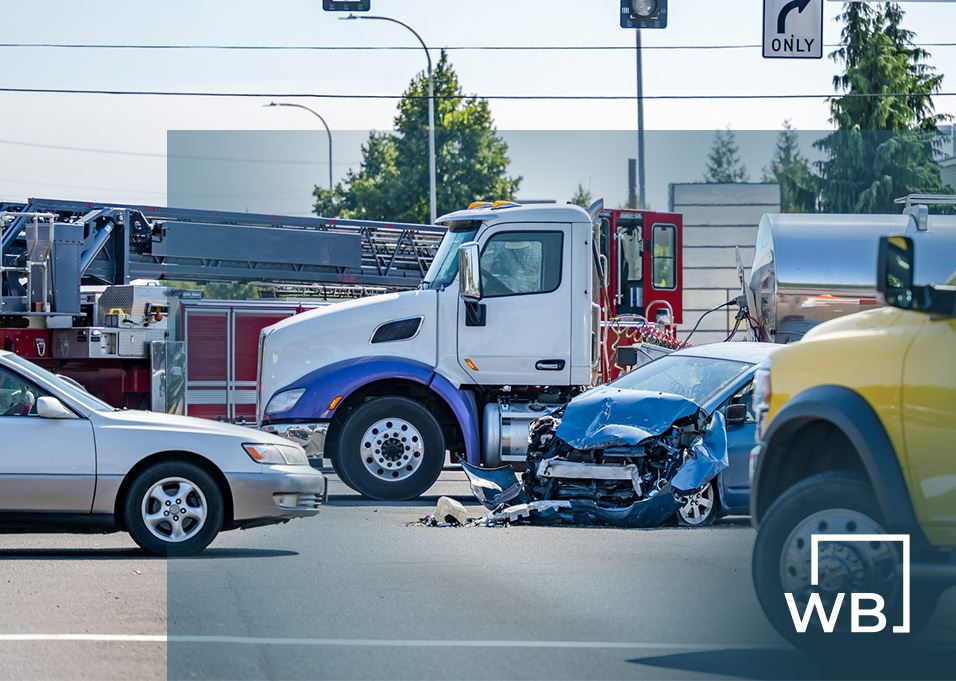 CALL

(855) 948-5098
Contact our experienced attorneys to learn about your legal options. Your consultation is free and confidential.
What is the statute of limitations for filing a truck accident lawsuit in Los Angeles?

The statute of limitations for filing a truck accident lawsuit in Los Angeles is two years from the date of the accident. It's important to consult with an experienced truck accident attorney as soon as possible after a truck accident to ensure that your lawsuit is filed within the deadline. Certain factors may affect the statute of limitations, and an attorney can help you determine if any exceptions apply in your case.

Should I talk to the trucking company's insurance adjuster after an accident?

It's not advisable to talk to the trucking company's insurance adjuster after a truck accident without consulting with an experienced injury attorney first. The adjuster's job is to protect the interests of the trucking company and their insurer, not yours. Anything you say to the adjuster could be used against you to deny or minimize your claim.

You should also keep in mind that insurance adjusters are skilled negotiators and may try to pressure you into accepting a low settlement offer. A truck accident lawyer can help you evaluate any settlement offers and negotiate on your behalf to seek the maximum compensation you deserve for your injuries and losses.

What evidence should I gather after a truck accident?

When you hire a professional truck accident lawyer, they can help you gather evidence to support your injury claim. Some types of evidence that can be useful include:

Photos or videos of the accident scene, the vehicles involved, and any injuries sustained.
Eyewitness statements and contact information.
Police report and other official accident reports.
Medical records and bills related to your injuries.
Repair estimates or receipts for any property damage.
Logbooks, maintenance records, and other records related to the truck and driver's history and qualifications.

An experienced attorney can help you gather and analyze the evidence to build a strong case and seek the compensation you deserve.
Is It Worth It to Hire a Truck Accident Attorney?
Truck accident cases are often highly complex and require skill and expertise to litigate.
Whether it is a truck driver who does not want to admit fault, a trucking company trying to avoid responsibility, or insurance agents skilled at denying a claim, an experienced trucking accident lawyer in Los Angeles can fight for you throughout the claims process to prevent these parties from taking advantage of you.
If you are seeking legal representation, Wisner Baum wants to hear from you.
We have won billions of dollars for our clients, including cases for victims of truck accidents. Acclaimed by The Best Lawyers in America®, Super Lawyers®, the Multi-Million Dollar Advocates Forum®, and numerous others, our legal team boasts board-certified civil trial lawyers, including in truck accident law.
$6 Million Settlement Fatal Truck Accident

Wisner Baum obtained a $6 million wrongful death settlement on behalf of an individual who died following a truck crash.

$15 Million Settlement Truck Accident

Our firm successfully negotiated a $15 million catastrophic injury settlement for our clients. The case stemmed from a Southern California accident involving a commercial truck and a pedestrian.

$8.5 Million Verdict Commercial Truck Accident

Wisner Baum secured a $8.5 million wrongful death verdict against the food industry company, Tyson Foods, for the wrongful death of a young man.

$6.9 Million Settlement Truck Accident Settlement

After a semi-truck drove over a stopped car, killing two of its occupants and injuring a third, one of our attorneys took the case all the way to trial. Our firm continued in pursuit of justice for the three victims over a four-day trial until the case finally settled for $6.9 million.
What Is a Good Truck Accident Settlement?
Is there a specific amount that determines whether a truck accident settlement is "good"? That depends on whether the negotiated settlement provides financial relief for such things as:
Loss of future income
Long-term rehabilitative care or live-in assistance
Home remodeling costs to provide handicap accessibility
Psychological and emotional counseling
Emotional anguish, including pain and suffering and loss of consortium
While settlement amounts from truck crashes can vary greatly, your attorney should work to achieve a significant settlement potentially in the multi-million dollar range if you have significant claims for damages. Not every law firm is capable of achieving this result, however. We have found that it takes decades of experience going up against large trucking companies and their insurers to have the best chance of securing maximum compensation. At Wisner Baum, our attorneys have more than three decades of experience fighting on behalf of those injured in devastating truck accidents. Client-Focused Representation
REVIEWS & TESTIMONIALS
We believe our track record speaks for itself. But you don't have to take our word for it. See what our clients have to say about working with us.
"I Can't Imagine a Better Law Firm"

Multiple lawyers recommended Wisner Baum to me and I have been consistently impressed with the quality of their work.

- Best Law Firms Survey

"They Are About Changing the Systems..."

Wisner Baum are not only amazing attorneys but more importantly, they are activists. They are about changing the systems which got us into trouble in the first place. They understand their role in the process of making change.

- Kim Witczak

"Top Legal Minds in the Country"

The Wisner Baum firm has some of the top legal minds in the country; they are driven, determined, trustworthy, ethical and passionate.

- From Best Lawyers® Best Law Firms

"Diligent & Professional Representation"

Thanks to your efforts I was able to recover from a tragic experience and turn my life around for the best.

- W.T.

"Our Best Interest Was Always Number One on Your List"

A special thank you to your Spanish-speaking staff for the extra effort put into this case. The language barrier was never a problem, and we are so very thankful to them. Your name holds much respect in our family.

- G.C. & C.C

"We Have Never Met a More Wonderful Group of People"

It is obvious that the people at Wisner Baum believe in what they do. And that you all really care about your clients.

- The B. Family

"They Worked Very Hard and Kept in Contact, Which Is Very Important to Me"

I appreciate that you care about how I feel and that you take time to use your talents to ensure your every contact with me is warmly professional.

- A.D.B.

"Your Expertise in This Field Gave Me the Utmost Trust and Confidence"

I wanted a fair settlement within an appropriate time frame, and without any public scrutiny. With your hard work and dedication, we were able to achieve those goals.

- T.O.