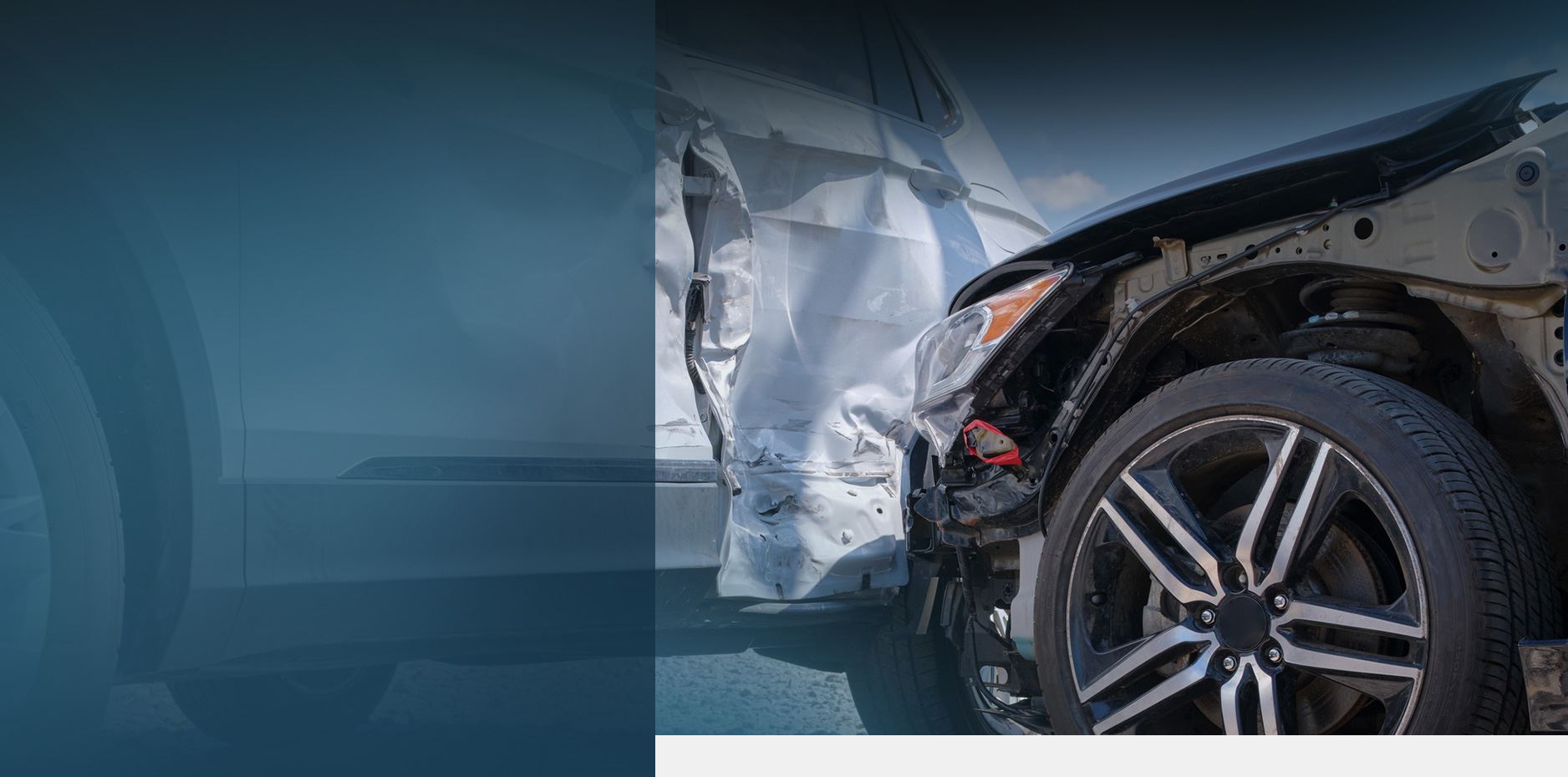 J.B. Hunt Truck Accident Client Focused. Trial Ready. Billions Won.
JB Hunt Truck Accident Lawyer
Los Angeles Truck Litigation Team Fighting for Your Rights
The Wisner Baum law firm has decades of experience taking on major companies like JB Hunt in truck accident lawsuits. Our attorneys have obtained justice and maximum compensation on behalf of hundreds of truck accident victims and their families. Across all practice areas, we have won more than $4 billion in verdicts and settlements for clients. If you or a member of your family was harmed in a JB Hunt truck wreck, we can help.
Contact us here or call toll-free at (855) 948-5098 for a free case evaluation.
About JB Hunt
JB Hunt Transportation Services, Inc. provides transportation and delivery services throughout the continental United States, Canada, and Mexico. Johnnie Bryan Hunt founded JB Hunt Transport Services in Lowell, Arkansas in 1961. By 1983, JB Hunt's fleet grew to 550 tractors and 1,049 trailers with roughly 1,050 employees. Today, the company maintains its headquarters in Lowell and has grown into one of the largest transportation logistics companies in North America, with annual revenues in the billions.
How Many Trucks Does JB Hunt Have?
Today, JB Hunt is one of the largest trucking companies in the U.S. with more than 20,000 truck and commercial vehicle drivers operating more than 180,000 pieces of transportation equipment, including (among others):
Semi Trucks
Trailers
Box Trucks
Dry Vans
Flat Beds
Refrigerated Trucks
How Much is JB Hunt Worth?
JB Hunt Transport Services revenue for the fiscal year ending December 31, 2022 was $14.814 billion, a year-over-year increase of 21.74%. In 2021, JB Hunt's annual revenue was $12.168 billion, a 26.27% increase from 2020. Put simply, the company continues to grow with more and more trucks transporting goods across the country each year.
JB Hunt Truck Operations
JB Hunt's trucking operations include four segments:
Intermodal (JBI): Provides intermodal freight transport, including origin and destination pickup, and delivery services throughout the U.S., Canada, and Mexico. JBI operates 115,150 pieces of company-owned tractor trailer equipment. The fleet primarily consists of 53-foot, high-cube containers. JBI also manages a fleet of more than 6,000 company-owned tractors and 7,972 company drivers and contracts over 600 independent contractor trucks. Since December 31, 2022, the total JBI employee count was 9,229. Revenue for the JBI segment in 2022 was $7.02 billion.
Dedicated Contract Services (DCS): Provides supply-chain solutions supporting transportation networks. DCS operates 12,328 company owned trucks, 570 customer-owned trucks, and independent contractor trucks. DCS also operates 23,354 owned pieces of trailing equipment and 4,968 customer owned trailers. DCS employs over 16,000 people, including 13,887 drivers, and the segment's revenue for 2022 was $3.38 billion.
Integrated Capacity Solutions (ICS): Provides traditional freight brokerage and transportation logistics solutions, including less-than-truckload, expedited, flatbed, refrigerated, and various box truck and intermodal solutions. ICS also offers single-source logistics management for companies that want to outsource their transportation functions, including JB Hunt 360, which helps shippers and carriers match the right load with the right carrier and the best mode. ICS employs nearly 1,000 people with more than 156,000 available third-party carriers. ICS revenue for 2022 was $2.39 billion.
Truckload (JBT): Provides full-load and box truck freight transport using 620 company owned tractors and 14,700 company owned trailers. JBT employs 1,055 people, 626 of whom are truck drivers. Since December 31, 2022, the company had 2,098 independent contractors operating in the JBT segment. JBT revenue for 2022 was $1.08 billion.
Final Mile Services (FMS): Provides last-mile delivery services through a nationwide network of cross-dock and other delivery system network locations. FMS operates over 1,500 company owned trucks, 300 customer owned trucks, and independent contractor trucks. FMS also operates over 1,200 company owned pieces of trailing equipment and 316 customer owned trailers. The FMS segment employs 3,700 people, including over 1,900 truck drivers and 607 delivery and material assistants. FMS revenue for 2022 was $980 million.
What is JB Hunt 360?
In 2017, JB Hunt launched JB Hunt 360, a freight technology solution that connects shippers with carriers. Shipping companies can submit their load details and full get a list of quotes in a matter of seconds. Carriers can search for the type of loads they prefer and place bids on the ones that best meet their needs. JB Hunt has invested over $500 million in freight technology, which has conducted over $2.2 billion in transactions, and added 56,000 carriers to the platform.
JB Hunt Truck Accident Statistics
According to the U.S. Federal Motor Carrier Safety Administration (FMCSA)*, JB Hunt was involved in more than 1,500 truck crashes over a recent 24-month period. More than 600 of those crashes resulted in injuries and 47 caused fatalities. Only a few trucking companies—including FedEx and UPS—were involved in more crashes over the same period of time.
According to the FMCSA, some of the violations among J.B. Hunt truck drivers included:
Speeding 15-mph or more over the posted speed limit
Texting while driving
On-duty and in possession of drugs, including narcotics or amphetamines
Speeding in a work or construction zone
Hours-of-service violations, including driving while impaired by fatigue
JB Hunt Trucking Safety
JB Hunt claims that safety is the company's top priority. Well-intentioned as that may appear, government safety data from the Federal Motor Carrier Safety Administration (FMCSA) tells a different story. According to the FMCSA, JB Hunt has been cited more than 3,000 times over the last two years for unsafe driving violations. Over the same time span, JB Hunt trucks have been involved in more than 1,500 crashes.
If you or a family member sustained truck accident injuries in a crash involving a JB Hunt truck, someone from the company may call you and offer settlement compensation. Before you consider accepting any settlement, we highly recommend that you consult with a truck accident attorney first to protect your rights and learn the actual potential value of your claim. In addition to seeking just compensation for the victims of these accidents, these lawsuits have resulted in enhanced safety reforms in the trucking industry.
Retaining a truck crash law firm—one with experience litigating against JB Hunt—provides the best chance of obtaining justice and maximizing compensation for you and your family.
*Data covers 24-month period ending on April 7, 2023
Contact us at (855) 948-5098 today to schedule your free consultation.
A Proven Track Record in JB Hunt Truck Accident Lawsuits
If you or a member of your family was injured or killed in a car crash, pedestrian accident, or motorcycle crash involving a JB Hunt truck, you need a lawyer with experience investigating and litigating trucking claims. Our firm has obtained justice and compensation on behalf of victims of JB Hunt truck accidents.
Call today to speak with a JB Hunt truck crash attorney. Wisner Baum offers free, no-hassle case evaluations, and one of our trucking lawyers can answer any questions you may have about your claim.
$6 Million Settlement Fatal Truck Accident

Wisner Baum obtained a $6 million wrongful death settlement on behalf of an individual who died following a truck crash.

$15 Million Settlement Truck Accident

Our firm successfully negotiated a $15 million catastrophic injury settlement for our clients. The case stemmed from a Southern California accident involving a commercial truck and a pedestrian.

$8.5 Million Verdict Commercial Truck Accident

Wisner Baum secured a $8.5 million wrongful death verdict against the food industry company, Tyson Foods, for the wrongful death of a young man.

$6.9 Million Settlement Truck Accident Settlement

After a semi-truck drove over a stopped car, killing two of its occupants and injuring a third, one of our attorneys took the case all the way to trial. Our firm continued in pursuit of justice for the three victims over a four-day trial until the case finally settled for $6.9 million. Client-Focused Representation
REVIEWS & TESTIMONIALS
We believe our track record speaks for itself. But you don't have to take our word for it. See what our clients have to say about working with us.
"I Can't Imagine a Better Law Firm"

Multiple lawyers recommended Wisner Baum to me and I have been consistently impressed with the quality of their work.

- Best Law Firms Survey

"They Are About Changing the Systems..."

Wisner Baum are not only amazing attorneys but more importantly, they are activists. They are about changing the systems which got us into trouble in the first place. They understand their role in the process of making change.

- Kim Witczak

"Top Legal Minds in the Country"

The Wisner Baum firm has some of the top legal minds in the country; they are driven, determined, trustworthy, ethical and passionate.

- From Best Lawyers® Best Law Firms

"Diligent & Professional Representation"

Thanks to your efforts I was able to recover from a tragic experience and turn my life around for the best.

- W.T.

"Our Best Interest Was Always Number One on Your List"

A special thank you to your Spanish-speaking staff for the extra effort put into this case. The language barrier was never a problem, and we are so very thankful to them. Your name holds much respect in our family.

- G.C. & C.C

"We Have Never Met a More Wonderful Group of People"

It is obvious that the people at Wisner Baum believe in what they do. And that you all really care about your clients.

- The B. Family

"They Worked Very Hard and Kept in Contact, Which Is Very Important to Me"

I appreciate that you care about how I feel and that you take time to use your talents to ensure your every contact with me is warmly professional.

- A.D.B.

"Your Expertise in This Field Gave Me the Utmost Trust and Confidence"

I wanted a fair settlement within an appropriate time frame, and without any public scrutiny. With your hard work and dedication, we were able to achieve those goals.

- T.O.