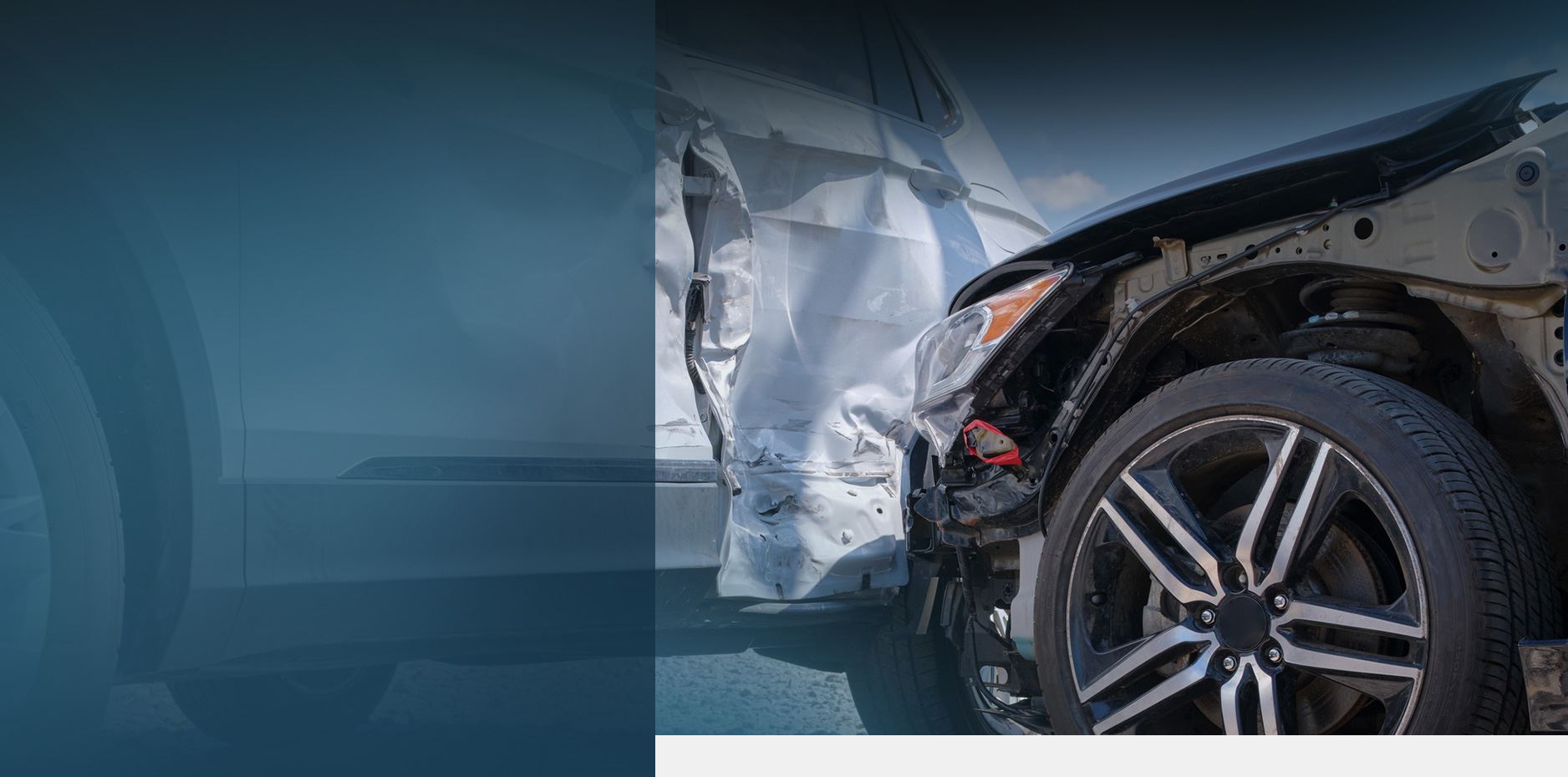 Schneider National Truck Accident Client Focused. Trial Ready. Billions Won.
Schneider National Truck Accident Attorneys
Helping Victims of Truck Crashes Recover Fair Compensation
Few accidents are as deadly as an encounter with a large truck. In 2017, there were more than 4,000 fatal crashes involving trucks with a gross vehicle weight rating greater than 10,000 pounds. Those fatal crashes resulted in almost 5,000 deaths.
Trucking companies that disregard public safety must be held accountable for their actions. With decades of experience fighting on behalf of clients whose lives have been upended by motor vehicle collisions, our Los Angeles lawyers at Wisner Baum can help you if you've suffered serious injuries and losses in a Schneider National truck crash.
Our attorneys have witnessed the devastating consequences of semi-truck accidents and have a proven track record of successfully bringing cases against negligent trucking companies and truck operators. We have represented hundreds of truck crash and car accident victims throughout the United States and have fought against some of the country's largest transportation companies, including Schneider.
We encourage you to contact our Los Angeles firm at (855) 948-5098 today to explore your legal options. We serve clients in California and nationwide.
A Company Snapshot of Schneider National
Schneider National, Inc. is a transport company providing truckload, intermodal, and logistics services across the US, Canada, Mexico, and China. It is one of the largest trucking companies in the US.
Schneider National was founded in 1935 by Al Schneider. The company has its headquarters in Green Bay, Wisconsin. It hauls more than 19,000 loads per day and has more than 11,500 drivers, 10,000 trucks, and 33,800 trailers. In 2017, Schneider began public trading on the New York Stock Exchange. Its annual operating revenue is approximately $5 billion.
As of January 2020, Schneider had a satisfactory rating with the Federal Motor Carrier Safety Administration (FMCSA), although the most recent rating was in 2003. Schneider has a vehicle out-of-service rate of 13.8% (the national average is 20.7%) and a driver out-of-service rate of 0.6% (the national average is 5.5%).
Are Schneider Trucks Safe?
In a two-year period ending December 27, 2019, Schneider had 2,476 driving violations, 527 hours-of-service violations, 4,738 vehicle maintenance violations, 11 drug or alcohol violations, and 61 driver fitness violations.
Among Schneider's driving violations:
Speeding
Unsafe driving
Driving beyond the 14-hour duty period
Driving beyond the 8-hour limit
Driving without a commercial driver's license
Driving while not physically qualified
Driving while disqualified
Improper vehicle maintenance
Brakes out of service
In 24 months of crash history, Schneider trucks have been involved in 910 crashes. Of those, 22 were fatal and 275 involved injuries.
Schneider Truck Crashes
Included in Schneider's history of truck crashes:
In 2014, a man driving along I-75 near Valdosta, Georgia, crashed into the back of a semi-truck that was experiencing mechanical problems and could only drive between 25 and 30 miles per hour. The semi-truck driver drove away from the scene, and the man remained inside his disabled vehicle. A Schneider semi-truck then collided with the man's car, killing him.
In a 2010 crash in Orange County, California, a Schneider truck collided with a car, causing serious injury to a passenger, who was paralyzed and now requires 24-hour care.
Can I File a Lawsuit Against Schneider National?
If you or a family member has been a victim of a Schneider National truck crash, you may be eligible to file a lawsuit. Truck companies and truck operators have a responsibility to other motorists to operate their commercial vehicles safely and to ensure that they are properly maintained.
Large truck collisions are especially catastrophic when cars are involved, so it is vital that commercial trucks are held to strict safety standards, and that they are held accountable when they violate those rules. Commercial vehicles—which include big rigs, 18-wheelers, semi-trucks, and cargo vans—can weigh tens of thousands of pounds. Reckless driving, speeding, mechanical failures, and improper vehicle maintenance can cause devastating injuries to other motorists.
Wisner Baum has recovered billions of dollars for our clients, including those harmed by negligent trucking companies and other entities involved in the freight industry. We know that no lawsuit can undo the physical and emotional trauma you and your family suffer following a commercial motor vehicle accident, but a lawsuit can help you obtain justice and hold responsible parties accountable for their actions.
If you or a family member was harmed in a Schneider truck crash, or any commercial motor vehicle accident, contact us today for a no-obligation consultation.
Our Schneider Truck Crash Litigation Experience
The family of Danny Grubb filed a wrongful death lawsuit against Schneider National Carriers after the vehicle he was driving collided with a tractor-trailer that had jackknifed, obstructing northbound lanes. The lawsuit alleged that the Schneider driver was negligent, and that Schneider was negligent in the hiring, training, and supervision of its driver. Our attorneys were able to obtain a settlement in the case which, compensated the Grubb family to their satisfaction for their horrible loss.
Lawyers for truck companies and their insurance carriers may try to blame victims for their accidents. Our attorneys will conduct a full investigation into your truck crash to determine who is at fault. Using our extensive knowledge and resources, we will fight to recover the maximum compensation.
$6 Million Settlement Fatal Truck Accident

Wisner Baum obtained a $6 million wrongful death settlement on behalf of an individual who died following a truck crash.

$15 Million Settlement Truck Accident

Our firm successfully negotiated a $15 million catastrophic injury settlement for our clients. The case stemmed from a Southern California accident involving a commercial truck and a pedestrian.

$8.5 Million Verdict Commercial Truck Accident

Wisner Baum secured a $8.5 million wrongful death verdict against the food industry company, Tyson Foods, for the wrongful death of a young man.

$6.9 Million Settlement Truck Accident Settlement

After a semi-truck drove over a stopped car, killing two of its occupants and injuring a third, one of our attorneys took the case all the way to trial. Our firm continued in pursuit of justice for the three victims over a four-day trial until the case finally settled for $6.9 million. Client-Focused Representation
REVIEWS & TESTIMONIALS
We believe our track record speaks for itself. But you don't have to take our word for it. See what our clients have to say about working with us.
"I Can't Imagine a Better Law Firm"

Multiple lawyers recommended Wisner Baum to me and I have been consistently impressed with the quality of their work.

- Best Law Firms Survey

"They Are About Changing the Systems..."

Wisner Baum are not only amazing attorneys but more importantly, they are activists. They are about changing the systems which got us into trouble in the first place. They understand their role in the process of making change.

- Kim Witczak

"Top Legal Minds in the Country"

The Wisner Baum firm has some of the top legal minds in the country; they are driven, determined, trustworthy, ethical and passionate.

- From Best Lawyers® Best Law Firms

"Diligent & Professional Representation"

Thanks to your efforts I was able to recover from a tragic experience and turn my life around for the best.

- W.T.

"Our Best Interest Was Always Number One on Your List"

A special thank you to your Spanish-speaking staff for the extra effort put into this case. The language barrier was never a problem, and we are so very thankful to them. Your name holds much respect in our family.

- G.C. & C.C

"We Have Never Met a More Wonderful Group of People"

It is obvious that the people at Wisner Baum believe in what they do. And that you all really care about your clients.

- The B. Family

"They Worked Very Hard and Kept in Contact, Which Is Very Important to Me"

I appreciate that you care about how I feel and that you take time to use your talents to ensure your every contact with me is warmly professional.

- A.D.B.

"Your Expertise in This Field Gave Me the Utmost Trust and Confidence"

I wanted a fair settlement within an appropriate time frame, and without any public scrutiny. With your hard work and dedication, we were able to achieve those goals.

- T.O.