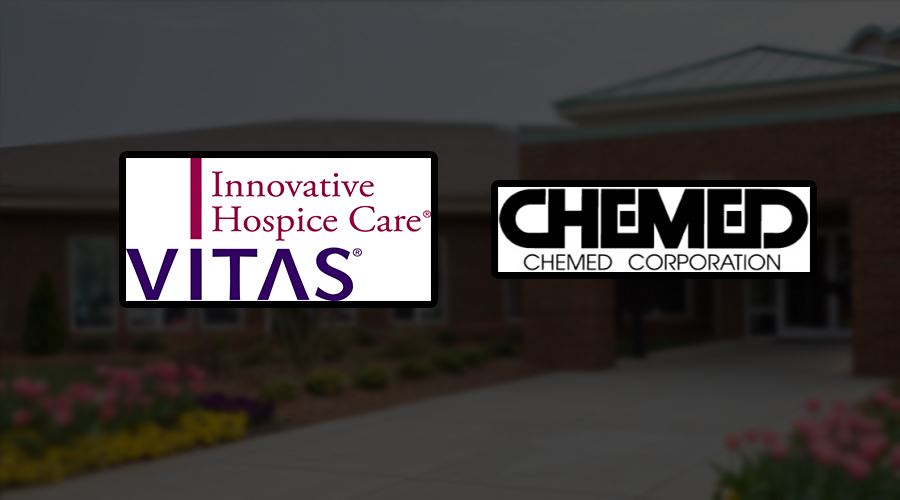 Cincinnati, Ohio – Oct. 30, 2017 – – Chemed Corporation and several subsidiaries, including Vitas Hospice Services LLC and Vitas Healthcare Corporation, will pay $75 million to resolve False Claims Act (FCA) allegations involving the submission of fraudulent claims to Medicare for hospice services.
Vitas is the largest for-profit hospice chain in the United States. Cincinnati-based Chemed acquired Vitas in 2004.
The allegations against Chemed and Vitas were originally brought by whistleblowers. Three different whistleblower lawsuits accusing Chemed of hospice care fraud were transferred to the Western District of Missouri and consolidated. The government decided to intervene in the case.
Today's settlement represents the largest amount ever recovered under the FCA from a hospice provider.
Whistleblowers Bring Forth Allegations of Chemed and Vitas Hospice Care Fraud
The claims described below are allegations only; there has been no determination of liability.
According to the Justice Department (DOJ), Vitas knowingly submitted or caused the submission of false claims to Medicare for hospice care services administered to patients who were not terminally ill, and thus, not eligible to receive the benefit.
Medicare provides hospice care benefits for patients who elect to receive palliative treatment for a terminal illness and have a life expectancy of six months or less if their disease runs its normal course. Palliative care is medical treatment focused on the patient's relief from pain and stress. If patients decide to receive palliative care, they forgo the right to curative care (medical care focused on treating the patient's illness).
DOJ accused Vitas of fraudulently billing Medicare for patients who were not terminally ill and thus did not qualify for the hospice benefit. The complaint further accused the defendants of rewarding employees with bonuses based on the number of patients that received hospice services, regardless of whether the patients were actually terminally ill, and regardless of whether the patients would have benefited from continuing curative care.
The Justice Department further alleged Vitas knowingly submitted or caused the submission of false claims to Medicare for continuous home care services that were not medically necessary, not performed in accordance with Medicare requirements, or not performed at all.
Medicare will reimburse hospice care providers for four different levels of care, including continuous home care services. Continuous home care services are only supposed to be administered to patients that experience acute medical symptoms causing a brief period of crisis. The reimbursement rate for continuous home care services is the highest daily rate that Medicare pays. Hospices are paid hundreds of dollars more on a daily basis for each patient they certify as having received continuous home care services versus routine hospice services.
In this case, the defendants were accused of setting goals for the number of continuous home care service days billed to Medicare. According to the allegations in the Chemed and Vitas hospice care fraud lawsuit, the defendants used aggressive marketing tactics and pressured staff to increase the volume of continuous home care claims without any regard for whether or not their patients required home care services.
In addition to the $75 million settlement, Vitas will also enter into a five-year Corporate Integrity Agreement with the HHS-OIG.
How a Whistleblower Case Effects Hospice or Medicare/Medicaid Fraud
The Chemed and Vitas hospice care fraud settlement resolves three lawsuits brought by whistleblowers under the FCA, which permits private parties to file a qui tam suit on behalf of the U.S. government for false claims. If the suit results in a successful enforcement action, the whistleblower (or relator) is eligible to receive a portion of the government's recovery.
The FCA permits the government to intervene in qui tam lawsuits, as it did in the three whistleblower cases filed against the defendants. The whistleblowers will share a percentage of the recovery, though the amount has not yet been determined.
The case against Chemed and Vitas is one of several actions brought against hospices over the last couple of years involving fraudulent billing. In March of 2016, the Department of Health and Human Service's Office of Inspector General (HHS-OIG) issued a report that pinpointed more than $250 million in inappropriate payments for medically unnecessary hospice general inpatient care (GIP). The OIG report outlined six recommendations for the Centers for Medicare & Medicaid Services (CMS):
Increase its oversight of hospice GIP claims and review Part D payments for drugs for hospice beneficiaries.
Ensure that a physician is involved in the decision to use GIP.
Conduct prepayment reviews for lengthy GIP stays.
Increase surveyor efforts to ensure that hospices meet care planning requirements.
Establish additional enforcement remedies for poor hospice performance.
Follow up on inappropriate GIP stays, inappropriate Part D payments, and hospices that provided poor-quality care. CMS concurred with all six recommendations.
Whistleblowers are another valuable weapon in the fight against hospice fraud. If you work in the hospice industry and observe fraudulent activity, it is in your best interest to report it and speak with an experienced whistleblower attorney about filing a claim. Exposing hospice care fraud protects the integrity of vital government health care programs. Blowing the whistle can also yield a sizeable reward if your claim leads to a successful enforcement action.