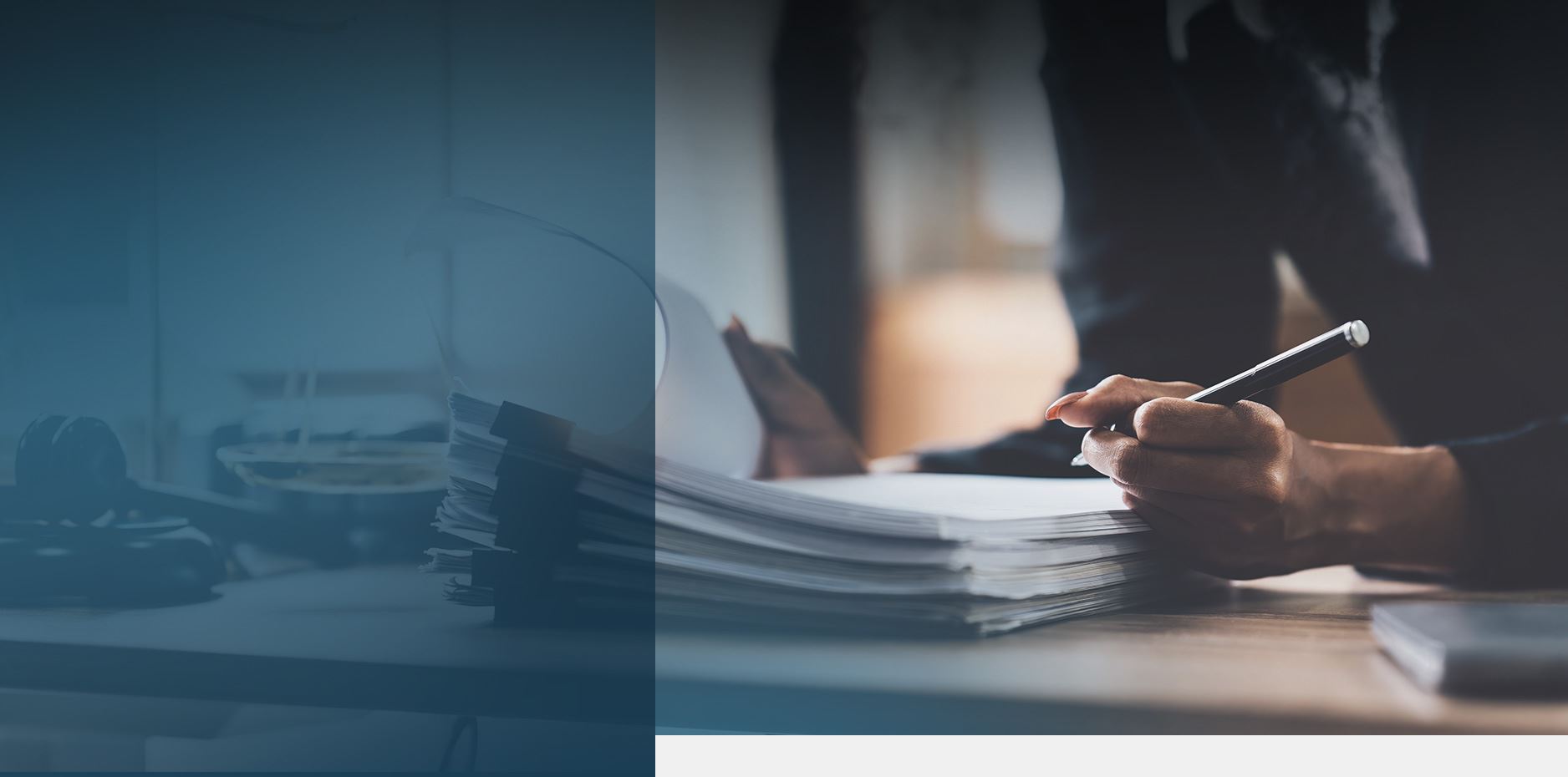 Qui Tam Whistleblowers Client Focused. Trial Ready. Billions Won.
Qui Tam Whistleblowers
Helping Whistleblowers Hold Companies Accountable for Fraud
Every year, billions of dollars are taken from the U.S. government through fraud. Perhaps the most powerful tool available to the United States in its efforts to combat fraud against the government is the federal False Claims Act (FCA). The Department of Justice has recovered billions in fraudulent billings through the prosecution of FCA cases, many of which were aided by qui tam whistleblowers.
If you have seen or are aware of any potentially fraudulent behavior that could be costing the government money, you have the right to expose it. No matter who you are, whether you are a high ranking official within a company, an employee or even a bystander who becomes aware of corporate misconduct or potential fraud, it is extremely important that you seek knowledgeable representation should you decide to go through the process of a qui tam case. Filing a qui tam fraud lawsuit is complicated and requires legal professionals with experience in dealing with the companies that perpetrate the fraud.
Our attorneys at Wisner Baum would be happy to help you explore your legal options and the possibility of a qui tam whistleblower lawsuit. Contact us today for more information.
What Is the False Claims Act?
The FCA allows citizens who discover that companies are committing fraud against the U.S. to sue on behalf of the government through what are known as qui tam lawsuits. Qui tam is short for a Latin phrase that means "he who sues on behalf of the King as well as for himself." Qui tam actions were widely used in Europe during the Middle Ages, since there were no official police systems and citizens were encouraged to maintain law and order on behalf of the King. In 1863, President Lincoln adopted this concept when the FCA was enacted in an effort to stop war profiteers from defrauding the Union during the Civil War.
When a citizen files a qui tam lawsuit on behalf of the government, that citizen is called a whistleblower or "relator." Under the qui tam provisions of the FCA, relators may receive between 15 to 25 (and, in some cases as much as 30) percent of funds recovered by the government in successful enforcement actions. By creating this incentive for citizens with evidence of fraud to file qui tam lawsuits on behalf of the U.S., the law enhances the government's ability to investigate fraud claims that it would not otherwise know about. This partnership between the government and qui tam whistleblowers has been a very powerful tool in fighting fraud and abuse.
Qui Tam Whistleblower Industries & Fraud Examples
Aerospace corporations that manufacture and maintain aircraft, spacecraft, and satellites under Department of Defense contracts can commit fraud by overbilling for parts and labor or supplying defective parts.
The U.S. government spends an estimated $553 billion per year on national defense. Defense contractor fraud commonly occurs when companies inflate the costs of goods or services, provide substandard equipment or services, improperly substitute products (such as used or refurbished) that are specifically called for in the contract terms, or improperly allocate costs in "cost-plus"contracts.
Government healthcare programs are routinely targeted for fraud. Conservative estimates put the cost of healthcare fraud at around $68 billion on an annual basis. Healthcare fraud perpetrators use a seemingly endless variety of complex schemes to defraud Medicare, Medicaid and Tricare. Some of the most common schemes involve billing for health care services that were substandard, not medically necessary, or never actually provided, upcoding services to maximize reimbursements and paying kickbacks for patient referrals.
Hospice care is meant for patients who have a life expectancy of six months or less. Some hospice care providers devise fraud schemes to bill Medicare for patients who are not terminally ill. Medical records may also be falsified to make it appear that patients either need hospice care or require the most expensive levels of care when patients are not eligible for either.
Mortgage fraud generally involves the omission, misrepresentation or misstatement of facts by banks or lending agents in securing mortgage loans, or the purchase or insuring of such loans. Common mortgage fraud schemes involve banks misrepresenting mortgages when applying for insurance under the Department of Housing and Urban Development's Federal Housing Administration, issuing government-backed mortgages to borrowers that do not meet federal requirements, or packaging bad loans into mortgage-backed securities and misrepresenting their risk to investors.
Fraud in the pharmaceutical industry is widespread and may occur during the development, marketing, or sale of medications. Common pharmaceutical fraud schemes involve companies paying kickbacks to physicians or pharmacies to encourage the use of their drugs or promoting medications for uses that have not been approved by the Food and Drug Administration (FDA).
Securities fraud is one of the most devastating forms of fraud because its impact can affect not just individual investors, but the global economy, as was the case in the 2008 financial crisis. It is widely believed that the 2008 financial collapse was caused in part by various forms of securities fraud involving mortgage-backed securities. Ponzi schemes and insider trading are common securities fraud schemes.
Tax fraud by individuals and businesses has been estimated to cost the government over $450 billion annually. Tax fraud can be carried out by filing false or deceptive tax returns, hiding assets and income in offshore bank accounts, concealing business ownership or other financial activities, or through outright identify theft.
Contact us at (855) 948-5098 to see how we can assist with your qui tam whistleblower lawsuit. Based in California, we help clients nationwide.
Wisner Baum Qui Tam Whistleblowers
The whistleblower attorneys at Wisner Baum have represented numerous qui tam whistleblowers from many different industries. Wisner Baum has many cases throughout the United States and the world currently in various stages of litigation. Our firm has litigated against the following companies in whistleblower proceedings:
The Boeing Company
Pharmasan Labs, Inc.
NeuroScience, Inc.
San Diego Hospice & Palliative Care Corporation
MB2 Dental Solutions
West Alabama Emergency Physicians, P.C.
BizLink International Electronics Co., Ltd.
$18 Million Settlement Whistleblower Settlement

Wisner Baum secured an $18 million settlement against the Boeing Company for overcharging the U.S. government on aircraft maintenance.

$8.5 Million Settlement Whistleblower Settlement

Wisner Baum secured an $8.5 million whistleblower settlement against Neuroscience/ Pharmasan Labs for improper billing over unnecessary or questionable tests.

$8.45 Million Settlement Whistleblower Settlement

Wisner Baum obtained an $8.45 million settlement against MB2 Dental Solutions for improper billing and kickbacks.

$6.5 Million Settlement Whistleblower Settlement

Wisner Baum obtained a $6.5 million settlement against San Diego Hospice for healthcare fraud.

$1.2 Million Settlement Whistleblower Settlement

Wisner Baum secured a $1.2 million settlement against Bizlink Technology for underpaying custom fees. Client-Focused Representation
REVIEWS & TESTIMONIALS
We believe our track record speaks for itself. But you don't have to take our word for it. See what our clients have to say about working with us.
"I Can't Imagine a Better Law Firm"

Multiple lawyers recommended Wisner Baum to me and I have been consistently impressed with the quality of their work.

- Best Law Firms Survey

"They Are About Changing the Systems..."

Wisner Baum are not only amazing attorneys but more importantly, they are activists. They are about changing the systems which got us into trouble in the first place. They understand their role in the process of making change.

- Kim Witczak

"Top Legal Minds in the Country"

The Wisner Baum firm has some of the top legal minds in the country; they are driven, determined, trustworthy, ethical and passionate.

- From Best Lawyers® Best Law Firms

"Diligent & Professional Representation"

Thanks to your efforts I was able to recover from a tragic experience and turn my life around for the best.

- W.T.

"Our Best Interest Was Always Number One on Your List"

A special thank you to your Spanish-speaking staff for the extra effort put into this case. The language barrier was never a problem, and we are so very thankful to them. Your name holds much respect in our family.

- G.C. & C.C

"We Have Never Met a More Wonderful Group of People"

It is obvious that the people at Wisner Baum believe in what they do. And that you all really care about your clients.

- The B. Family

"They Worked Very Hard and Kept in Contact, Which Is Very Important to Me"

I appreciate that you care about how I feel and that you take time to use your talents to ensure your every contact with me is warmly professional.

- A.D.B.

"Your Expertise in This Field Gave Me the Utmost Trust and Confidence"

I wanted a fair settlement within an appropriate time frame, and without any public scrutiny. With your hard work and dedication, we were able to achieve those goals.

- T.O.