Baum Hedlund Aristei & Goldman attorney and vice president R. Brent Wisner is featured on the cover of the 2021 Southern California Super Lawyers Rising Stars magazine's as the "2 Billion Dollar Man."
The cover story profiles Wisner's meteoric rise from an associate attorney to one of the nation's top trial lawyers after winning multiple jury verdicts against agrochemical giant Monsanto Company (now part of Bayer AG). The historic jury verdicts worth a combined $2.42 billion laid the groundwork for last year's $10.9 billion in settlements with Bayer. Wisner was an essential part of the settlement negotiations, which came more than five years after the first Roundup cancer lawsuits were filed.
It was a fitting end to the litigation for Wisner. He was among a handful of lawyers pursuing Roundup cases from the very early stages. In 2015, a Baum Hedlund staff member alerted the firm's attorneys that she had a relative interested in suing Monsanto. The relative was a Cambria, California farmer named Jack McCall.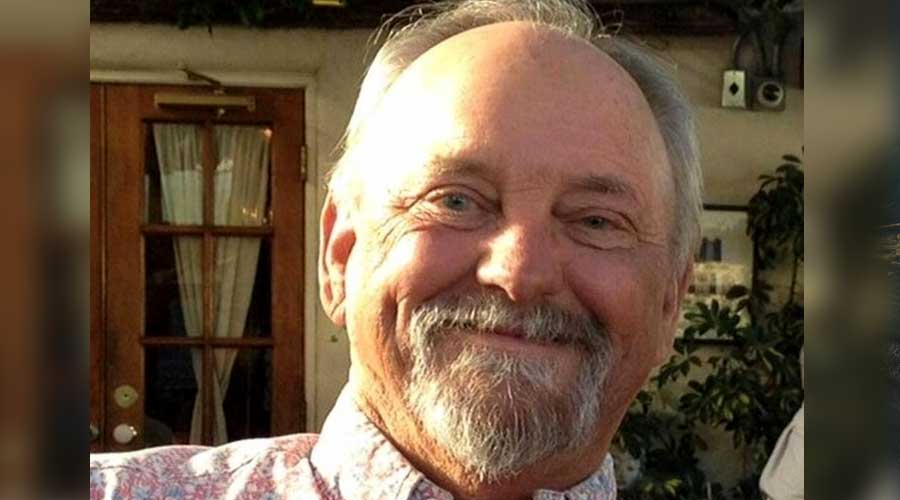 Jack was diagnosed with an aggressive form of non-Hodgkin's lymphoma after spraying Roundup on his farm for decades. Unfortunately, Jack passed away just months after his diagnosis. Jack's widow, Teri McCall, decided she still wanted to a case against Monsanto for the wrongful death of her late husband.
After discussing the case with Wisner and some of the firm's other attorneys, Teri McCall became Baum Hedlund's first Monsanto Roundup client.
Before trial dates were set, Wisner and his colleagues declassified and published internal Monsanto documents obtained during discovery. These documents, known as the "Monsanto Papers," became the subject of dozens of investigative journalism articles in the New York Times, Wall Street Journal, and many others.
In the Southern California Super Lawyers magazine cover story, Wisner referenced Baum Hedlund's dedication to getting defendant internal company documents out from under seal and publicly released, like the Monsanto Papers, as something that is unique about Baum Hedlund.
"We get these really incredible documents that affect people's public health, and we make a point to get them unsealed," Wisner says in the article. "Most lawyers don't bother or care to do that because it doesn't really affect the case; but for us it's a greater good kind of thing."
The first Roundup trial took place in the summer of 2018. Just two weeks beforeJohnson v. Monsanto Co. was scheduled to begin, Baum Hedlund received word that Mike Miller, lead counsel for Dewayne "Lee" Johnson, would not be able to try the case after he was severely injured in an accident. From his hospital bed, Miller called Wisner and asked him to co-try the case. Just 34 when he got the call, he jumped into the case and managed a multi-lawyer trial team.
After six weeks of an intense, high-stakes trial, the trial team, consisting of Attorney Wisner, co-lead trial counsel David Dickens (a partner at The Miller Firm), Michael L. Baum and Pedram Esfandiary of Baum Hedlund, Mark Burton of Audet & Partners and a team of support staff, earned a groundbreaking $289 million jury verdict for Mr. Johnson.
Bayer lost over $30 billion in market capitalization due to looming litigation concerns. Wisner recalled what it felt like after the victory:
"I kept telling people, 'Guys, we went to trial with 20% of what we could have tried. What if we can present the whole story?' Everyone thought I was being hyperbolic, but we had a lot we couldn't get into evidence because we didn't ask the right questions. So we redid the case almost in its entirety, took over a dozen new depositions of corporate witnesses, and retooled the case so that it was better suited for trial. And that's what led to the Pilliod case."
In 2019, Mike Miller asked Brent again to help him try his next Roundup case, Pilliod et al. v. Monsanto Co., but this time Mike and Brent would co-lead the trial together. This would be the third Roundup cancer trial against Monsanto. Armed with more evidence than they could use in the Johnson trial, the trial team, consisting of nine lawyers from four law firms, earned a $2.055 billion verdict, the ninth-largest personal injury jury verdict in U.S. history at the time. Brent became the youngest attorney to ever earn a multi-billion-dollar jury verdict.
Brent told Southern California Super Lawyers magazine that the trial victories and the subsequent settlement negotiations put pressure on Bayer to settle. In the article, he stresses that the legal victories are shared amongst his colleagues, including attorney Jennifer Moore, who co-led the second trial against Monsanto for Edwin Hardeman. Brent assisted in that trial, as well. For her part, Moore credits Wisner's work as a "spark" that led to the $10.9 billion settlement.
"There's no doubt when you have a litigation like Roundup … and have successful verdicts, that it is going to spark settlement," Moore said. About Brent, she said, "His work, along with others, was the genesis of bringing justice for thousands of people."
Read the full Southern California Super Lawyers magazine profile on R. Brent Wisner, 'The 2 Billion Dollar Man'