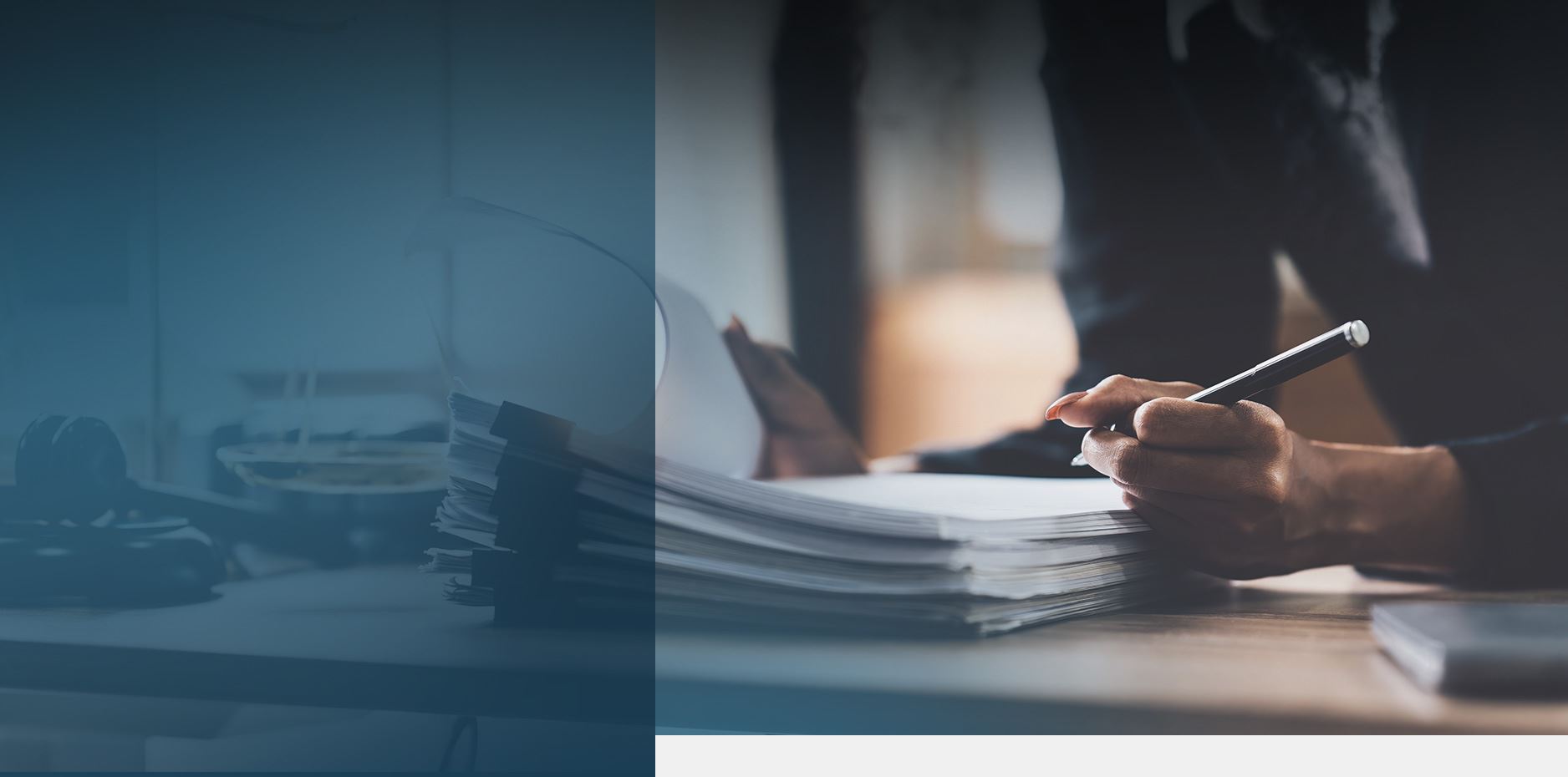 Johnson Trial (2018) Client Focused. Trial Ready. Billions Won.
Johnson v. Monsanto Co.
Jury Awards Groundskeeper $289.2 Million in Landmark Monsanto Roundup Verdict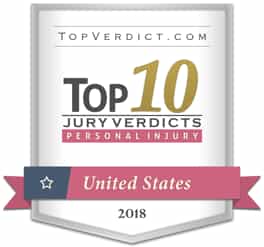 ​Dewayne Johnson v. Monsanto Company was the first Roundup cancer lawsuit to proceed to trial. Mr. Johnson's lawsuit alleges exposure to Monsanto's Roundup weed killer and its active ingredient, glyphosate, caused Northern California resident Dewayne "Lee" Johnson to develop non-Hodgkin lymphoma (NHL). His trial began on July 9, 2018 in California state court and ended on August 10, 2018 with a landmark verdict, the first verdict against Monsanto, determining that Roundup causes non-Hodgkin lymphoma. The jury awarded Mr. Johnson $289 million ($39.2 million in compensatory damages and $250 million in punitive damages for failing to warn consumers that exposure to Roundup weed killer causes cancer).
Punitive damages in Johnson were later reduced to $39.25 million, bringing the combined damages to $78.5 million. Monsanto (now Bayer) appealed the jury verdict. The First District Court of Appeal upheld the verdict, finding that Monsanto is liable on the failure-to-warn claims because substantial evidence was presented that Roundup's risks were "known or knowable" to Monsanto. The Court reduced the total damages to $20.5 million. Bayer did not seek Supreme Court review.
Lee Johnson worked as a groundskeeper for the Benicia Unified School District in the San Francisco Bay Area. Between 2012 and 2015, part of Mr. Johnson's job was to apply Monsanto herbicides to school properties.
In 2014, Lee began to experience severe skin irritation, which he reported to health care providers. He also contacted Monsanto, asking if his skin irritation could have been caused by his use of Roundup. Internal Monsanto emails later obtained by Lee's attorneys show that his queries concerning Roundup were discussed among company employees. However, Monsanto never responded to Mr. Johnson, so he continued to use Roundup.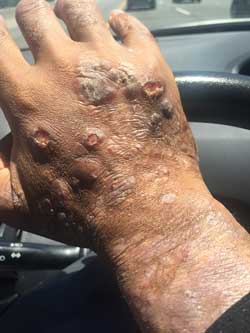 ​In August of 2014, Lee was diagnosed with mycosis fungoides (non-Hodgkin lymphoma with large cell transformation). After his diagnosis, his job still required him to apply and be in close contact with Monsanto glyphosate-based herbicides. Despite enduring chemotherapy treatments throughout 2015, Mr. Johnson's cancer progressed.
Mr. Johnson filed a Roundup cancer lawsuit against Monsanto in 2016. He is represented by the Miller Firm and Wisner Baum (formerly Baum Hedlund Aristei & Goldman).
10/21/2020 update: California Supreme Court denied Monsanto's (Bayer AG) request for review of the Johnson case.
8/31/2020 update: Monsanto (Bayer AG) files petition for review in California Supreme Court.
7/20/2020 update: Monsanto/ Bayer AG loses appeal in Johnson v. Monsanto. The California Courts of Appeal First Appellate District ruled today in favor of Plaintiff Dewayne "Lee" Johnson. Statement by Co-Lead Trial Counsel R. Brent Wisner:
"This is another major victory for Lee and his family. Nearly every argument by Monsanto was rejected, including Mansanto's vaunted preemption defense, and the verdict was upheld. The reduction in damages is a function of a deep flaw in California tort law, not the merits of the case. Basically, California law does not allow a plaintiff to recover for a shortened life expectancy. This effectively rewards a defendant for killing a plaintiff, as opposed to just injuring him. It is madness. That Lee will not live an entire life with his wife and children should be compensable. Hopefully, when the issue gets before the California Supreme Court, we can change this irrational law." -July 20, 2020
6/2/2020 update: Oral arguments from California appeals court available via CVN.
4/9/2020 update: The California Court of Appeal First Appellate District set a hearing date of June 2, 2020 for Johnson v. Monsanto.
2/11/2020 update: California Attorney General Xavier Becerra filed amicus brief in support of plaintiff.
9/30/2019 update: Attorneys for plaintiff Dewayne "Lee" Johnson filed omnibus response to amicus briefs.
5/24/2019 update: The plaintiff, Mr. Johnson, filed his response and cross appeal.
4/23/2019 update: Monsanto filed its appeal.
3/27/2019 update: The Johnson case is currently on appeal in the California State Court of Appeals. Monsanto's opening brief is due on April 22, 2019.
10/26/2018 update: Johnson v. Monsanto – Notice of Acceptance of Remittitur – Judge upheld the jury's verdict but reduced the punitive damages award, bringing the total award to $78.5 million.
Wisner Baum Statement:
While we think the punitive damages reduction was not appropriate, Judge Bolanos' final ruling did weigh the liability and punitive conduct evidence according to the required standard: in a light most favorable to the prevailing party, thus preserving the jury's basic findings. We appreciate and acknowledge this jury's verdict sending a strong message to deter Monsanto's conduct that caused Lee Johnson's non-Hodgkin lymphoma. However, to hopefully achieve a final resolution within his lifetime, Mr. Johnson has accepted the punitive damages reduction suggested by Judge Bolanos. We expect Monsanto to appeal, notwithstanding, so we will address all issues regarding the verdict and the amount of damages at the Court of Appeals.
10/22/2018 update: Judge Bolanos denied Monsanto's motion for JNOV (Judgment Notwithstanding The Verdict) in Dewayne Johnson vs. Monsanto.
Statement on behalf of Wisner Baum & The Miller Firm:
Although we believe a reduction in punitive damages was unwarranted and we are weighing the options, we are pleased the Court did not disturb the verdict. The evidence presented to this jury was, quite frankly, overwhelming. And, as we saw in recent days, this jury was intelligent, diligent, and followed the letter of the law. We are happy the jury's voice was acknowledged by the Court, even if slightly muted. We are still reviewing whether we will accept the proposed remittitur or retry the punitive damages. That said, today is a triumph for our legal system. We care deeply for Lee and his family, and we are excited to share this important win with them and all those who supported this case.
10/12/2018 update: Plaintiff and Defense filed the proposed orders today regarding the motion for JNOV (Judgment Notwithstanding The Verdict) in Dewayne Johnson vs. Monsanto.
10/2/18 update: Attorneys for Mr. Johnson filed two opposition briefs on October 2, 2018 in response to motions previously filed by Monsanto; one opposing Monsanto's motion for a new trial and the other opposing Monsanto's motion to reverse or amend the landmark verdict. According to the plaintiff's briefs, Monsanto "received a fair trial in this case and an independent assessment by a remarkable jury who unanimously found ample evidence that Plaintiff proved all elements of his case…It is time to end this litigation and respect the jury's judgment."
In the documents below, you will find trial transcripts and exhibits (posted after 48-hour delay) and other court documents from Dewayne Johnson v. Monsanto Company. For access to all public documents in this case, you can view the docket via the Superior Court of California, County of San Francisco.
If you are looking for the court documents from the federal Monsanto Roundup litigation (MDL), please visit the Monsanto Court Papers page.
If you are looking for unsealed Monsanto emails, communications, studies and other memoranda, please visit the Monsanto Papers page.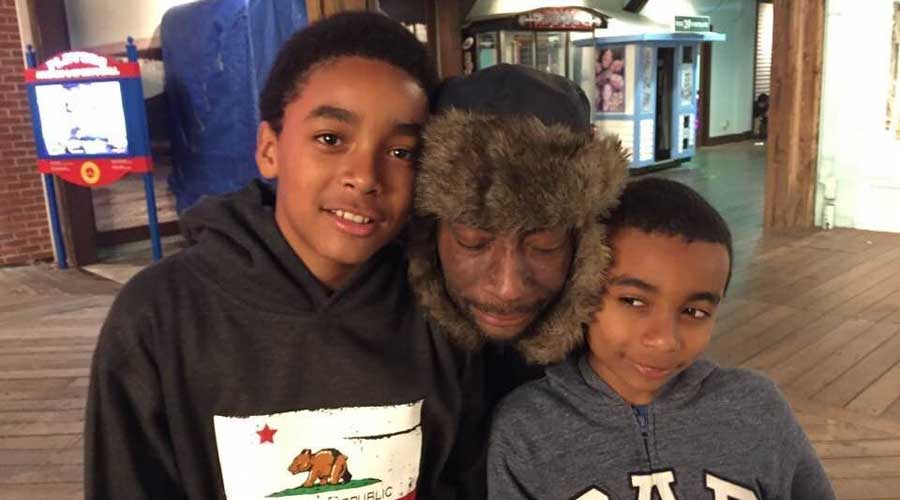 ​
Dewayne Johnson v. Monsanto Trial Transcripts
Jury unanimously orders Monsanto (now Bayer) to pay $289.25 million in damages ($250 million in punitive damages and $39.25 million in compensatory damages), finding exposure to Roundup caused Mr. Johnson to develop non-Hodgkin lymphoma.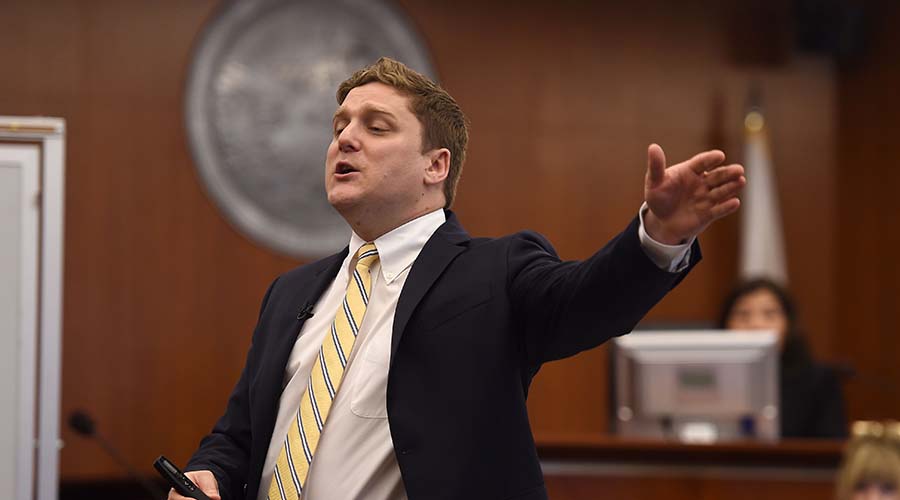 ​
Plaintiff attorney Brent Wisner during his opening statement to the Johnson trial jury | JOSH EDELSON/AFP/ Getty Images
Dewayne Johnson v. Monsanto Trial Exhibits
PTX = Plaintiff Exhibits | DX = Defense Exhibits
Day 1: 7/9/18
Day 2: 7/10/18
Martens Depo Exhibits
Heydens Depo Exhibits
Day 3: 7/12/18
Day 4: 7/13/18
Day 5: 7/16/18
No Exhibits
Day 6: 7/17/18
William Heydens Depo Exhibits
Daniel Jenkins Depo Exhibits
Daniel Goldstein Depo Exhibits
Day 7: 7/18/18
Day 8: 7/20/18
Day 9: 7/23/18
Day 10: 7/24/18
Day 11: 7/25/18
Day 12: 7/26/18
No Exhibits Admitted
Day 13: 7/27/18
Day 14: 7/30/18
Dr. Aaron Blair Exhibits
Dr. Matthew Ross Exhibits
Day 15: 7/31/18
Day 16: 8/2/18
Dewayne Johnson v. Monsanto Court Documents
Order on Deposition Designations and Certain Proposed Jury Instructions(23 pages) (5.17.18)– Judge rules plaintiffs can present punitive damages in CA State Court case DEWAYNE JOHNSON vs. MONSANTO COMPANY, ET AL. Deposition designations start on page 17. Rulings are in limine and so subject to review by trial judge as the trial progresses.
Order on (1) Monsanto's Omnibus Sargon Motion; (2) Monsanto's Motion for Summary Judgment; (3) Plaintiff's Omnibus Sargon Motion; (4) Plaintiff's Motion for Summary Adjudication (48 pages) (5.17.18)– Judge issues ruling in CA State Court case DEWAYNE JOHNSON vs. MONSANTO COMPANY, ET AL.
Monsanto's Omnibus Sargon Motion: The judge ruled to exclude Dr. Portier's pooling analysis and any conclusions that depend on it, Dr. Sawyer's water permeability test and cancer slope opinions, certain testimony from Dr. Benbrook and Dr. Mills' opinion as to total lost income. Otherwise motion was denied.
Monsanto's Motion for Summary Judgment and Adjudication: The motions were denied.
Plaintiff's Omnibus Sargon Motion: The judge ruled to exclude Dr. Rider's opinion that the epidemiological evidence precludes the conclusion that there is a causal relationship between glyphosate exposure and non-Hodgkin lymphoma, Dr. Kuzel's mycosis fungoides latency opinion, although Dr. Kuzel may opine generally as to latency for cancers. Otherwise the motion is denied.
Plaintiff's Motion for Summary Adjudication: The motion was granted.
Complaint Dewayne Johnson v. Monsanto Co. (50 pages) (1.28.16)
Johnson vs Monsanto Trial News
ABC News 7 San Francisco - Opening arguments begin in lawsuit over Roundup weed killer
The Guardian – Monsanto 'bullied scientists' and hid weedkiller cancer risk, lawyer tells court
US Right to Know Carey Gillam Blog: First Monsanto Roundup Cancer Trial Jury Selection
Courthouse News – Trial Begins Over Claim That Roundup Causes Cancer
KPIX CBS News TV – Trial Begins Seeking To Prove Monsanto's Roundup Caused Man's Cancer
Glyphosate Girl – Blog about the trial
CBS News – Monsanto's Roundup goes to first trial in giant legal battle – CBS News
Food Integrity Now – Trial of The Century: Johnson v. Monsanto
ABC7 Society – Man Dying of Cancer Takes the Stand Against Monsanto
Australia Broadcasting Corp Radio – Victorian Country Hour for Wednesday 11th July 2018
Politico EU – The man who haunts Europe's food safety watchdog
Courthouse News – Judge Culls Cancer Expert's Testimony in Roundup Trial
Courthouse News – Monsanto Lawyer Clashes With Cancer Expert in Roundup Trial
Courthouse News – Yelling Breaks Out During Roundup Cancer Link Trial
Organic Consumers Association
FigaroLive – Glyphosate: "Monsanto should have prevented risks"
The Daily Coin – Monsanto Trial: Toxicologist Explains to Jury How Monsanto Colluded With EPA
ABC7 – Case against Monsanto over Roundup, Ranger Pro goes to jury
The Guardian – Monsanto ordered to pay $289m as jury rules weedkiller caused man's cancer
Wall Street Journal – Monsanto Hit by $289 Million Verdict in Cancer Case
Democracy Now! – Historic Ruling Against Monsanto Finds Company: watch video OVER $4 billion
in verdicts & Settlements
Our top priority is to devise customized legal strategies that are tailored to the unique legal needs of our clients, no matter how simple or complicated their situations, might be.
$10 Million Settlement A Major Foreign Plane Crash

Wisner Baum obtained a $10 million settlement for the death of a passenger in a major foreign plane crash.

$14 Million Settlement A Major US Plane Crash

Wisner Baum obtained a $14 million settlement for the death of a passenger in a major US plane crash.

$17.5 Million Settlement A Major US Plane Crash

Wisner Baum obtained a $17.5 million settlement on behalf of a client who was killed in a major U.S. plane crash.

$10 Million Settlement Celexa-Lexapro Pediatric Class Action

$10 million pediatric class action re false promotion of Celexa and Lexapro. Babies born to women who have used Lexapro and other similar medications such as Zoloft, Celexa, Prozac, Paxil, and Symbyax are at an increased risk for birth defects.

$8.5 Million Verdict Commercial Truck Accident

Wisner Baum secured a $8.5 million wrongful death verdict against the food industry company, Tyson Foods, for the wrongful death of a young man.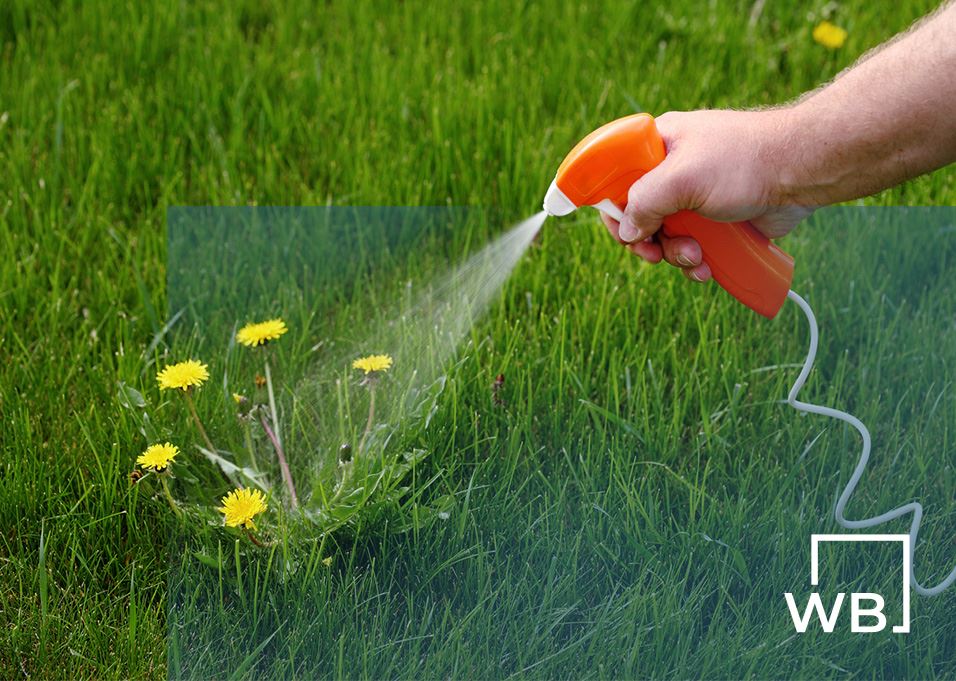 Client-Focused Representation
REVIEWS & TESTIMONIALS
We believe our track record speaks for itself. But you don't have to take our word for it. See what our clients have to say about working with us.
"I Can't Imagine a Better Law Firm"

Multiple lawyers recommended Wisner Baum to me and I have been consistently impressed with the quality of their work.

- Best Law Firms Survey

"They Are About Changing the Systems..."

Wisner Baum are not only amazing attorneys but more importantly, they are activists. They are about changing the systems which got us into trouble in the first place. They understand their role in the process of making change.

- Kim Witczak

"Top Legal Minds in the Country"

The Wisner Baum firm has some of the top legal minds in the country; they are driven, determined, trustworthy, ethical and passionate.

- From Best Lawyers® Best Law Firms

"Diligent & Professional Representation"

Thanks to your efforts I was able to recover from a tragic experience and turn my life around for the best.

- W.T.

"Our Best Interest Was Always Number One on Your List"

A special thank you to your Spanish-speaking staff for the extra effort put into this case. The language barrier was never a problem, and we are so very thankful to them. Your name holds much respect in our family.

- G.C. & C.C

"We Have Never Met a More Wonderful Group of People"

It is obvious that the people at Wisner Baum believe in what they do. And that you all really care about your clients.

- The B. Family

"They Worked Very Hard and Kept in Contact, Which Is Very Important to Me"

I appreciate that you care about how I feel and that you take time to use your talents to ensure your every contact with me is warmly professional.

- A.D.B.

"Your Expertise in This Field Gave Me the Utmost Trust and Confidence"

I wanted a fair settlement within an appropriate time frame, and without any public scrutiny. With your hard work and dedication, we were able to achieve those goals.

- T.O.