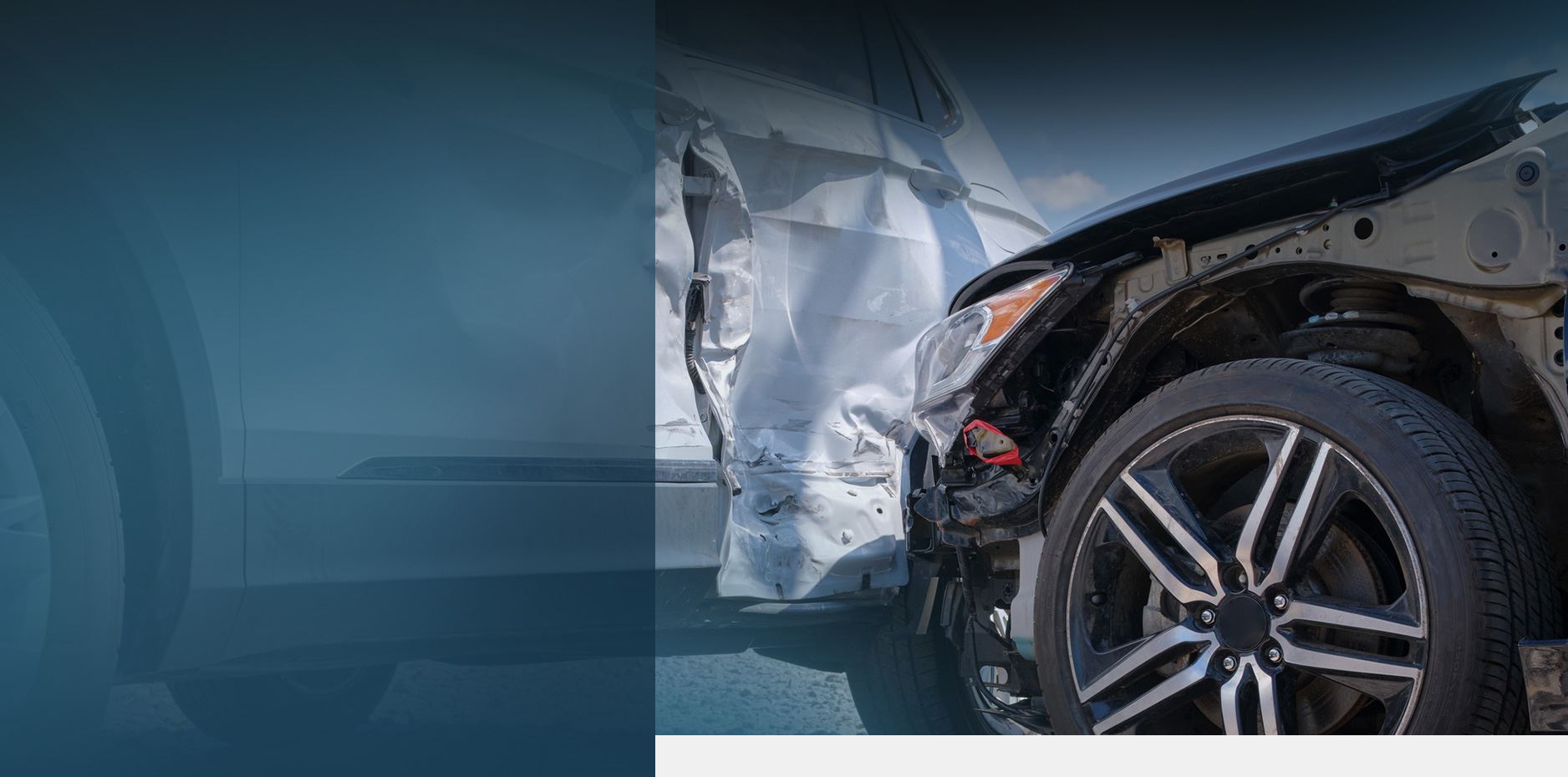 Texting and Driving Accidents Client Focused. Trial Ready. Billions Won.
California Texting and Driving Accident Attorneys
Advocating for Victims of Distracted Driving for Nearly 50 Years
Texting and driving is dangerous. Some people may think that looking down at a phone for a few seconds can't hurt. However, the average text takes a driver's eyes off the road for five seconds; at 55 miles per hour, this is equivalent to traveling the length of a football field without looking.
If another driver severely injured you in an accident and you have reason to believe that they were texting and driving, our California lawyers will advocate for you and your rights through a civil lawsuit. At Wisner Baum, we have won over $4 billion in damages for our clients and are eager to take on complex cases. With our team, you can rest assured that your case is in experienced hands.
Get started with a free consultation. Contact our texting and driving accident lawyers online today. We accept cases throughout the state.
California Texting and Driving Laws
In California, it is illegal to drive while distracted which includes using a cell phone or any handheld electronic communication device while driving. While the law does not exclusively ban texting and driving, any cell phone use that requires the use of a hand is forbidden. This includes:
Searching the internet
Using social media
Dialing a phone number
Changing the song or playlist
Reviewing a navigation app or GPS
California law allows drivers to use their cell phones in a hands-free mode via Bluetooth or voice commands. You can also talk to someone on speaker, as long as you are not holding the phone while doing so.
Please note: Per state law, drivers under the age of 18 cannot use cell phones at all, regardless of whether they are using them in a hands-free mode.
Exceptions to California Texting and Driving Laws
There are a few exceptions to state laws regarding cell phone use:
Drivers can use a hand to turn a mounted GPS on or off, as long as one swipe is all it takes to do so;
Drivers can use embedded systems installed by the vehicle manufacturer, such as an "infotainment" system on the dash;
Drivers can use a handheld cell phone to make emergency calls to law enforcement, the fire department, a medical provider, or other emergency services.
Work with Award-Winning Lawyers
At Wisner Baum, we have effectively handled numerous cases involving distracted driving since 1985. Some of our biggest truck cases stemmed from drivers distracted by their mobile phones in the seconds before devastating crashes. While the outcomes of these cases remain confidential, our truck accident attorneys were able to resolve the cases and obtain significant compensation for our clients.
In addition to our truck cases, our firm successfully litigated personal injury and wrongful death claims stemming from the 2008 Chatsworth Metrolink train crash. Investigators found that the Metrolink engineer was texting at around the time the train failed to stop at a red light. Roughly 22 seconds after the engineer sent a text, the Metrolink train collided head-on with a freight train, killing 25 people, and injuring 135 others.
Our success has been recognized by industry organizations, such as the Multi-Million Dollar Advocates Forum, Super Lawyers®, the National Board of Trial Advocacy, the National Trial Lawyers, and U.S. News – Best Lawyers® Best Law Firms. However, we feel most honored by our satisfied clients, as we genuinely care about our clients and are proud to help them move on after a serious accident.
The Los Angeles car accident attorneys at Wisner Baum conduct an evaluation of each potential claim we receive. While we make every effort to legally represent everyone who asks us to mount a car accident lawsuit on their behalf, there are circumstances in which we may refer the case to other legal counsel. Our firm has relationships with experienced co-counsel throughout California and across the nation capable of obtaining justice and compensation on your behalf.
Call Wisner Baum at (855) 948-5098 today to speak with a California texting and driving accident attorney.
Seek Compensation for Your Injuries
Lawsuits concerning texting and driving fall under personal injury law, which means that you must generally file your lawsuit (if filing in CA) within two years of the accident date. This deadline, also referred to as the statute of limitations, must be met or you could lose your right to seek compensation forever. To win your accident lawsuit, you will also have to prove the following:
The other driver was texting while driving and, by doing so caused the accident; and
The accident caused you to suffer damages, such as a broken bone, traumatic brain injury, spine injury, resulting in medical bills, lost wages, pain and suffering, etc. This process may seem straightforward, but the distracted driver may attempt to deny or minimize their role in causing the accident. In addition, their insurance provider will most likely present you with various barriers, all to avoid having to pay you the compensation to which you may be entitled.
Don't let negligent parties leave you injured and in debt. A seasoned accident attorney will work to hold the responsible party accountable for their negligence. To learn more, our qualified legal staff can discuss your legal options with you in a free and confidential case evaluation.
$10 Million Settlement School Bus Accident

In 2017, Wisner Baum reached a settlement of nearly $10 million with Orange Unified School District (OUSD) in California on behalf of families of children who sustained serious injuries when an OUSD school bus left the roadway and crashed.

$6.2 Million Settlement Fatal Bus Crash

Wisner Baum negotiated a $6.2 million settlement on behalf of a family whose child was killed in a bus crash.

$1.9 Million Settlement Foreign Bus Crash

Wisner Baum obtained a $1.9 million settlement for a tourist who was killed in a foreign bus crash.

$1.8 Million Settlement Tour Bus Crash

Wisner Baum secured a $1.8 million wrongful death settlement for a tour bus passenger.

$1.7 Million Fatal School Bus Crash

Wisner Baum obtained $1.7 million on behalf of a child who was killed in a school bus crash. Client-Focused Representation
REVIEWS & TESTIMONIALS
We believe our track record speaks for itself. But you don't have to take our word for it. See what our clients have to say about working with us.
"I Can't Imagine a Better Law Firm"

Multiple lawyers recommended Wisner Baum to me and I have been consistently impressed with the quality of their work.

- Best Law Firms Survey

"They Are About Changing the Systems..."

Wisner Baum are not only amazing attorneys but more importantly, they are activists. They are about changing the systems which got us into trouble in the first place. They understand their role in the process of making change.

- Kim Witczak

"Top Legal Minds in the Country"

The Wisner Baum firm has some of the top legal minds in the country; they are driven, determined, trustworthy, ethical and passionate.

- From Best Lawyers® Best Law Firms

"Diligent & Professional Representation"

Thanks to your efforts I was able to recover from a tragic experience and turn my life around for the best.

- W.T.

"Our Best Interest Was Always Number One on Your List"

A special thank you to your Spanish-speaking staff for the extra effort put into this case. The language barrier was never a problem, and we are so very thankful to them. Your name holds much respect in our family.

- G.C. & C.C

"We Have Never Met a More Wonderful Group of People"

It is obvious that the people at Wisner Baum believe in what they do. And that you all really care about your clients.

- The B. Family

"They Worked Very Hard and Kept in Contact, Which Is Very Important to Me"

I appreciate that you care about how I feel and that you take time to use your talents to ensure your every contact with me is warmly professional.

- A.D.B.

"Your Expertise in This Field Gave Me the Utmost Trust and Confidence"

I wanted a fair settlement within an appropriate time frame, and without any public scrutiny. With your hard work and dedication, we were able to achieve those goals.

- T.O.