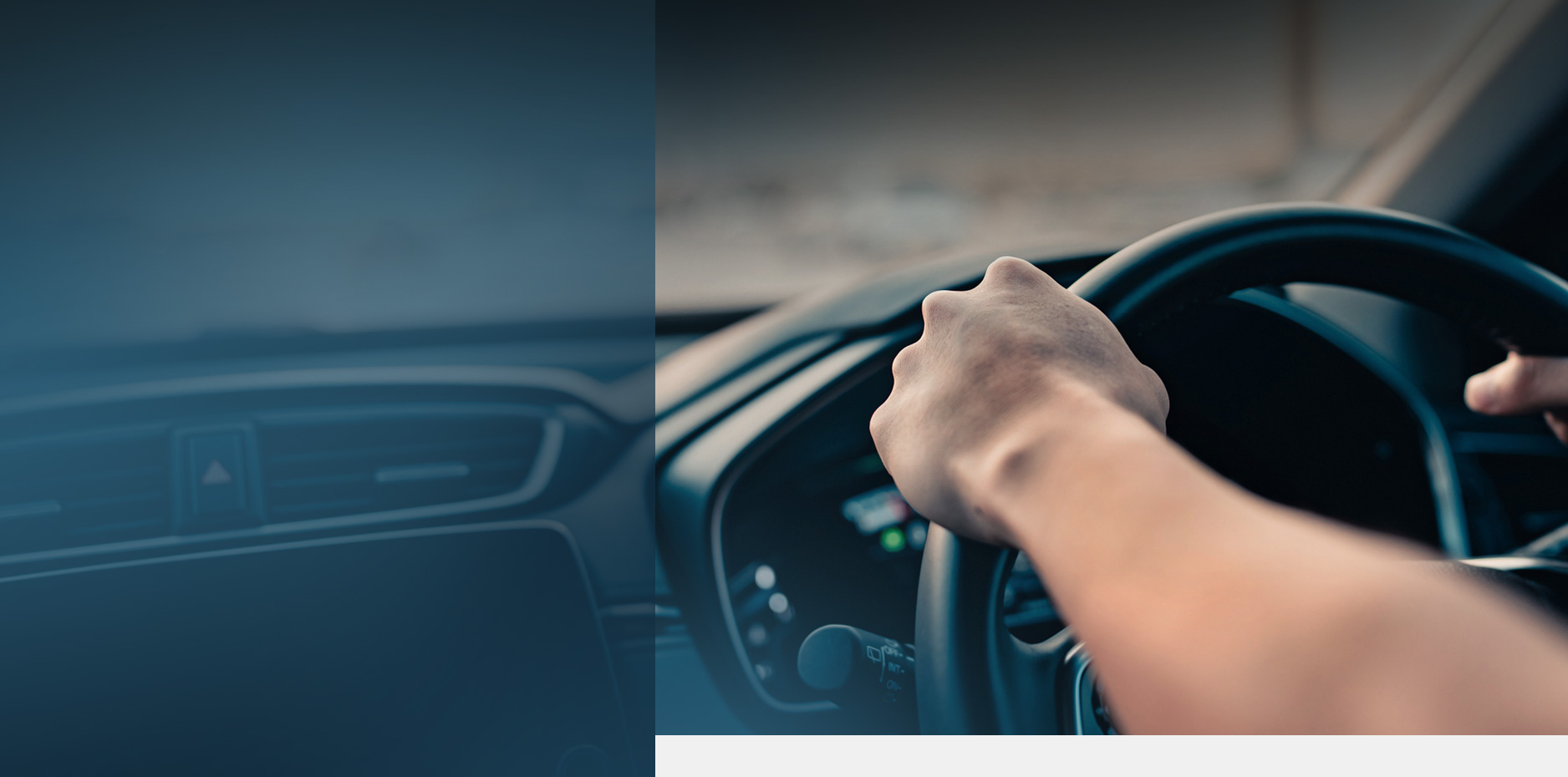 Uber & Lyft Accidents Client Focused. Trial Ready. Billions Won.
Uber & Lyft Accident Lawyers
Protect Your Rights After a Rideshare Accident
Rideshare companies like Uber and Lyft have changed the way many Americans travel and commute. While these services offer a convenient alternative to other forms of transportation, they are not immune from being involved in serious motor vehicle accidents, or from creating challenges in victims' fight for compensation.
At Wisner Baum, our Los Angeles Uber and Lyft accident attorneys represent victims across California and the nation following serious personal injury or wrongful death.
We know that issues of driver classification, insurance coverage, and liability can make for significant challenges when litigating rideshare accident claims, but we are confident that we have the experience and resources to help clients navigate the legal process, and pursue the financial recovery they deserve.
Whether you were a passenger, a rideshare driver, or an occupant of a non-rideshare vehicle, you may be entitled to compensation after suffering harm in a Lyft of Uber accident. To discuss your rights and options with an attorney, contact us for a FREE consultation.
Will Lyft or Uber Insurance Cover My Injuries?
Like commercial trucking operators or taxi services, rideshare companies purchase commercial insurance coverage to protect customers and cover damages caused by their drivers. In commercial truck accidents, this type of coverage means victims' damages are covered when they're hurt by a company's driver. In Uber and Lyft crashes, it is not that simple.
Whether Lyft or Uber insurance will cover your accident and losses depends on several factors. This includes:
The driver's status at the time of an accident. Although California courts have controversially ruled that Uber and Lyft drivers must be considered employees, they have long been (and still are in much the country) classified as independent contractors. This employment relationship allows rideshare companies to skirt liability for damages caused by drivers who are not "on the clock" at the time of an accident. Whether an Uber or Lyft driver was actively transporting a passenger or delivering essential goods, on their way to pick up a fare, or using their vehicle for personal purposes will largely determine whether you're covered by a commercial policy.
Whether you were a passenger. Uber any Lyft insurance policies cover injuries to passengers regardless of who was at fault. These policies typically contain $1 million in liability coverage and UM / UIM coverage. This means that even if a third party caused the wreck, and even if that third party was underinsured or had no insurance at all, passengers are still covered under commercial policies.
Whether you were another motorist / bicyclist / pedestrian. If you were injured by an Uber or Lyft driver as an occupant in another vehicle, a bicyclist, or a pedestrian, you may be covered by a rideshare's commercial policy if the rideshare driver was transporting a fare at the time of the crash. If the rideshare driver was in between fares but still had their app on, a lower limit policy may apply. If the rideshare driver was using the vehicle for personal reasons, you would need to seek compensation under their personal insurance.
In addition to determining the availability of coverage, there may other unique insurance issues in rideshare accident cases. This includes:
Optional rideshare driver coverage, such as Uber's Driver Injury Protection insurance, which can pay for medical bills up to a certain limit, disability benefits, and survivor benefits for eligible family members.
Serious injuries and wrongful death, which can result in damages that exceed the policy limits of a rideshare company's insurance coverage. When victims suffer extensive losses, exploring other avenues for compensation may be necessary. This may involve seeking compensation through a victim's own UM/UIM coverage, or from a third party who caused or contributed to the crash, such as another negligent driver or the manufacturer of a defective product.
Though there are many challenges that can arise as victims seek compensation after rideshare accidents, the support of proven and experienced attorneys can make all the difference.
From conducting the necessary investigations and determining fault and liability to exploring all available options for coverage and working closely with experts to assess the scope of victims' damages, Wisner Baum works diligently to help our clients pursue the maximum compensation possible.
To request a free review of your case, call (855) 948-5098 or contact us online.
Call To Request a FREE Consultation:

(855) 948-5098
Wisner Baum has leveraged the insight and experience of award-winning attorneys to recover over $4 billion in compensation for our clients. If you have a potential accident claim involving Uber, Lyft, or another rideshare service, our legal team is here to help you explore your options for pursuing a recovery of your medical bills, pain and suffering, and other damages.
Our firm recently filed a lawsuit against Uber in Los Angeles County Superior Court on behalf of a client who suffered serious injuries when his vehicle was struck by an Uber driver making an illegal U-turn. Read more about it here.
$10 Million Settlement School Bus Accident

In 2017, Wisner Baum reached a settlement of nearly $10 million with Orange Unified School District (OUSD) in California on behalf of families of children who sustained serious injuries when an OUSD school bus left the roadway and crashed.

$6.2 Million Settlement Fatal Bus Crash

Wisner Baum negotiated a $6.2 million settlement on behalf of a family whose child was killed in a bus crash.

$1.9 Million Settlement Foreign Bus Crash

Wisner Baum obtained a $1.9 million settlement for a tourist who was killed in a foreign bus crash.

$1.8 Million Settlement Tour Bus Crash

Wisner Baum secured a $1.8 million wrongful death settlement for a tour bus passenger.

$1.7 Million Fatal School Bus Crash

Wisner Baum obtained $1.7 million on behalf of a child who was killed in a school bus crash. Client-Focused Representation
REVIEWS & TESTIMONIALS
We believe our track record speaks for itself. But you don't have to take our word for it. See what our clients have to say about working with us.
"I Can't Imagine a Better Law Firm"

Multiple lawyers recommended Wisner Baum to me and I have been consistently impressed with the quality of their work.

- Best Law Firms Survey

"They Are About Changing the Systems..."

Wisner Baum are not only amazing attorneys but more importantly, they are activists. They are about changing the systems which got us into trouble in the first place. They understand their role in the process of making change.

- Kim Witczak

"Top Legal Minds in the Country"

The Wisner Baum firm has some of the top legal minds in the country; they are driven, determined, trustworthy, ethical and passionate.

- From Best Lawyers® Best Law Firms

"Diligent & Professional Representation"

Thanks to your efforts I was able to recover from a tragic experience and turn my life around for the best.

- W.T.

"Our Best Interest Was Always Number One on Your List"

A special thank you to your Spanish-speaking staff for the extra effort put into this case. The language barrier was never a problem, and we are so very thankful to them. Your name holds much respect in our family.

- G.C. & C.C

"We Have Never Met a More Wonderful Group of People"

It is obvious that the people at Wisner Baum believe in what they do. And that you all really care about your clients.

- The B. Family

"They Worked Very Hard and Kept in Contact, Which Is Very Important to Me"

I appreciate that you care about how I feel and that you take time to use your talents to ensure your every contact with me is warmly professional.

- A.D.B.

"Your Expertise in This Field Gave Me the Utmost Trust and Confidence"

I wanted a fair settlement within an appropriate time frame, and without any public scrutiny. With your hard work and dedication, we were able to achieve those goals.

- T.O.