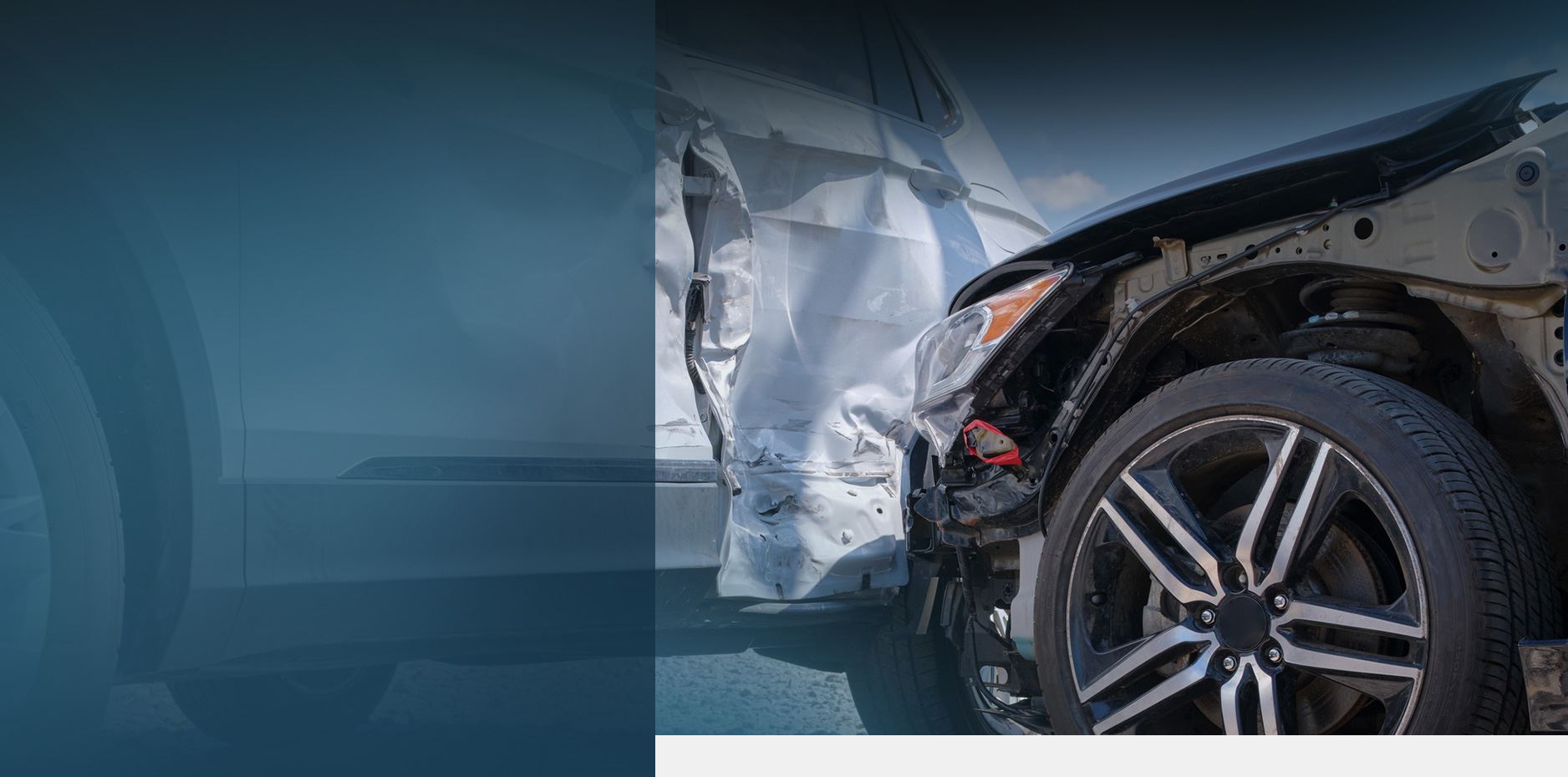 Car Accidents Client Focused. Trial Ready. Billions Won.
Los Angeles Car Accident Attorneys
Billions of Dollars Won for Injured Individuals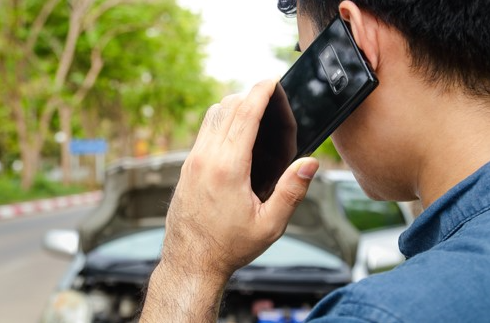 ​For millions of Los Angeles residents, driving is a daily routine. With a myriad of city streets and freeways, from the I-5 to the U.S. 101, it comes as no surprise that, sadly, many people are injured and killed in car accidents every year. If you are the victim of an accident, you can seek to hold the negligent party responsible.
The Los Angeles car accident lawyers at Wisner Baum have helped victims of car crashes, big rig accidents, hit-and-run collisions, and a variety of other accidents pursue justice in personal injury and wrongful death claims for nearly half a century. We are nationally recognized by industry organizations for our landmark wins and honest, caring legal counsel.
On This Page:
Call Wisner Baum at (855) 948-5098 to begin. Our car accident lawyers handle cases throughout the Greater Los Angeles Area, the city and its suburbs.
Who Can File a Car Accident Claim?
Any person who was injured or whose close family member was killed in a car accident caused by negligence may be able to pursue compensation for damages.
This includes individuals harmed by a driver engaging in the following forms of negligence:
Speeding
Ignoring traffic laws
Driving a poorly maintained vehicle
Driving under the influence of alcohol and/or drugs
Please note: This is not an exhaustive list, as there are many different actions that may be deemed negligent. For instance, a car manufacturer that sells defective vehicle or faulty parts may be held liable if someone is injured as a result.
If you were severely injured but are unsure whether the other driver's actions are considered negligent in the eyes of the law, it is best to seek the professional opinion of an experienced car accident lawyer.
How to Choose the Right Car Accident Attorney
It is no secret that it can be difficult to win a legal claim, even if you were clearly harmed by another person or entity. That is why hiring a lawyer is in your best interest, particularly if your case is complex or against a large corporation. Although it may seem daunting, it is important that you hire a lawyer who is both a good fit for you personally and who possesses the skills and experience needed to successfully litigate car accident cases. Here are just a few things to keep in mind when searching for legal representation.
The first is past experience and a proven track record of success. The attorney you hire should have a lot of experience in handling cases similar to your own. Of course, no two cases are exactly alike, but if you are taking on a big corporation concerning the negligence of one of its employees, , your ideal attorney would have a record of successfully resolving these cases.
At Wisner Baum, our legal team has handled many car accident claims, including those involving trucks, motorcycles, bicycles, and pedestrians. However, please keep in mind that past success does not and cannot guarantee a favorable outcome for your case, and it is wise to be wary of any legal adviser who promises such a guarantee.
Since a car accident is often more complicated than it initially seems, researching an attorney's areas of practice is also vital because they should reflect all of the complexities involved with litigation these types of accidents. If your accident involved multiple parties — for instance, multiple cars and/or trucks — that is no issue for the car crash lawyers at Wisner Baum. We have the resources needed to thoroughly investigate the circumstances surrounding the crash to uncover the evidence needed to secure justice and compensation for you.
Another factor to consider is the attorney's reputation. Read consumer reviews and client testimonials. For verified reviews, you can inquire about their past cases and request references when you first speak to them. If they are well-respected by their peers and clients, they will be more than willing to provide you with references that vouch for their skill and experience.
Lastly, the reputation of the law firm the attorney works for should also be considered and researched, as it is a direct representation of the attorneys themselves. Moreover, it is common for more than one person from a firm to work on your case, so it is important that you hire a firm that you feel confident in.
Covered Injuries
Accidents victims who are likely to be eligible to make a claim include those who sustained significant injuries, such as:
Partial or full paralysis
Broken or fractured bones
Lost limbs
Eye injuries
Orthopedic injuries
What Damages Can I Recover?
If your car accident lawsuit is successful, you may be compensated for all damages related to the accident, the amount of which is determined by the severity of the injury, including economic damages (i.e. medical expenses, lost wages) and any applicable non-economic damages (e.g. physical pain and suffering, emotional distress).
Damages paid out for car accident lawsuits in Los Angeles frequently include:
Medical expenses
Past and future lost wages
Past and future pain and suffering
Short-term or long-term disability care
Therapy and counseling bills
In the case of wrongful death, damages recovered may include loss of income for dependents, funeral and burial expenses, and the loss of companionship, care, comfort, guidance, and affection.
Cases of Shared Liability
In the event that fault is shared between two or more parties, including yourself, you may still be able to recover damages through the civil justice system if the other driver is only partially at fault. Since Los Angeles courts consider what is called "comparative negligence," the judge and/or jury will use evidence to determine shared liability by assigning percentages. Thus, partially responsible claimants will have their compensation scaled back according to the percentage of fault they are assigned, but they will not be barred from pursuing a claim.
Don't wait. Contact our Los Angeles car accident attorneys online today or call (855) 948-5098 to get started.
What if I am in a car accident with an uninsured driver?

If you have been involved in a car accident with an uninsured or underinsured driver, you may still be able to recover damages for your injuries and losses. Here are some options you may have:

Uninsured Motorist Coverage: If you have uninsured motorist (UM) coverage as part of your auto insurance policy, you may be able to file a claim with your own insurance company. UM coverage can help cover your medical expenses, lost wages, and other damages resulting from the accident, up to your policy limits.
Underinsured Motorist Coverage: If the other driver has insurance, but their policy limits are not enough to cover your damages, you may be able to file a claim under your own underinsured motorist (UIM) coverage. UIM coverage can provide additional compensation beyond what the other driver's insurance policy covers, up to your policy limits.
Lawsuit against the at-fault driver: If the other driver was at fault for the accident and does not have insurance, you may be able to file a lawsuit against them to recover damages. However, collecting damages from an uninsured driver can be challenging, as they may not have the assets or income to pay the damages.
Personal injury lawsuit against a third party: In some cases, a third party may be liable for the accident. For example, if the accident was caused by a defective car part, you may be able to file a product liability lawsuit against the manufacturer

Can I recover damages for pain and suffering after a car accident in Los Angeles?

Yes, you may be able to recover damages for pain and suffering after a car accident in Los Angeles. Pain and suffering damages are considered non-economic damages and are intended to compensate you for the physical and emotional pain and suffering you experienced as a result of the crash.

In California, pain and suffering damages are calculated based on several factors, including the severity of your injuries, the impact they have on your daily life and activities, and how long it is expected to take for you to fully recover. Your attorney may use medical records, expert testimony, and other evidence to help establish the extent of your pain and suffering and calculate an appropriate amount of damages.

How do insurance companies measure pain and suffering? Generally speaking, insurance adjusters often use the following approaches:

Multiplier Method: Your economic losses, including medical care, lost wages, and other damages, are compiled and then a multiplier is chosen. If your car accident claim is evaluated with $50,000 in economic damages and a multiplier of '2' is selected for pain and suffering, $100,000 will be awarded.
Per Diem Method: Once you are completely recovered from your injuries after a car crash, the insurance company will assign a dollar figure for pain and suffering for each day you were recovering. If a per diem sum of $200 was chosen, and it took you 100 days to achieve a full recovery, $20,000 would be awarded for pain and suffering.

What should I do if the insurance company denies my claim or offers a low car accident settlement?

If the insurance company denies your claim or offers a low settlement after your car accident, we highly recommend you seek legal help as soon as possible. You likely have options and rights that a Los Angeles car accident lawyer can help you understand and assert. An experienced lawyer can review your policy, negotiate with the insurer, or file a car crash lawsuit if necessary to ensure you are fully and fairly compensated.
Why Wisner Baum?
Wisner Baum is acclaimed by the National Board of Trial Advocacy, National Trial Lawyers, U.S. News — Best Lawyers®, and many others. We genuinely care about our clients and understand the hardships associated with life-changing injuries. Our lawyers have dedicated their careers to fighting solely for the victims of negligence, whether they must take on another driver or a large manufacturing company.
$10 Million Settlement School Bus Accident

In 2017, Wisner Baum reached a settlement of nearly $10 million with Orange Unified School District (OUSD) in California on behalf of families of children who sustained serious injuries when an OUSD school bus left the roadway and crashed.

$6.2 Million Settlement Fatal Bus Crash

Wisner Baum negotiated a $6.2 million settlement on behalf of a family whose child was killed in a bus crash.

$1.9 Million Settlement Foreign Bus Crash

Wisner Baum obtained a $1.9 million settlement for a tourist who was killed in a foreign bus crash.

$1.8 Million Settlement Tour Bus Crash

Wisner Baum secured a $1.8 million wrongful death settlement for a tour bus passenger.

$1.7 Million Fatal School Bus Crash

Wisner Baum obtained $1.7 million on behalf of a child who was killed in a school bus crash. Client-Focused Representation
REVIEWS & TESTIMONIALS
We believe our track record speaks for itself. But you don't have to take our word for it. See what our clients have to say about working with us.
"I Can't Imagine a Better Law Firm"

Multiple lawyers recommended Wisner Baum to me and I have been consistently impressed with the quality of their work.

- Best Law Firms Survey

"They Are About Changing the Systems..."

Wisner Baum are not only amazing attorneys but more importantly, they are activists. They are about changing the systems which got us into trouble in the first place. They understand their role in the process of making change.

- Kim Witczak

"Top Legal Minds in the Country"

The Wisner Baum firm has some of the top legal minds in the country; they are driven, determined, trustworthy, ethical and passionate.

- From Best Lawyers® Best Law Firms

"Diligent & Professional Representation"

Thanks to your efforts I was able to recover from a tragic experience and turn my life around for the best.

- W.T.

"Our Best Interest Was Always Number One on Your List"

A special thank you to your Spanish-speaking staff for the extra effort put into this case. The language barrier was never a problem, and we are so very thankful to them. Your name holds much respect in our family.

- G.C. & C.C

"We Have Never Met a More Wonderful Group of People"

It is obvious that the people at Wisner Baum believe in what they do. And that you all really care about your clients.

- The B. Family

"They Worked Very Hard and Kept in Contact, Which Is Very Important to Me"

I appreciate that you care about how I feel and that you take time to use your talents to ensure your every contact with me is warmly professional.

- A.D.B.

"Your Expertise in This Field Gave Me the Utmost Trust and Confidence"

I wanted a fair settlement within an appropriate time frame, and without any public scrutiny. With your hard work and dedication, we were able to achieve those goals.

- T.O.