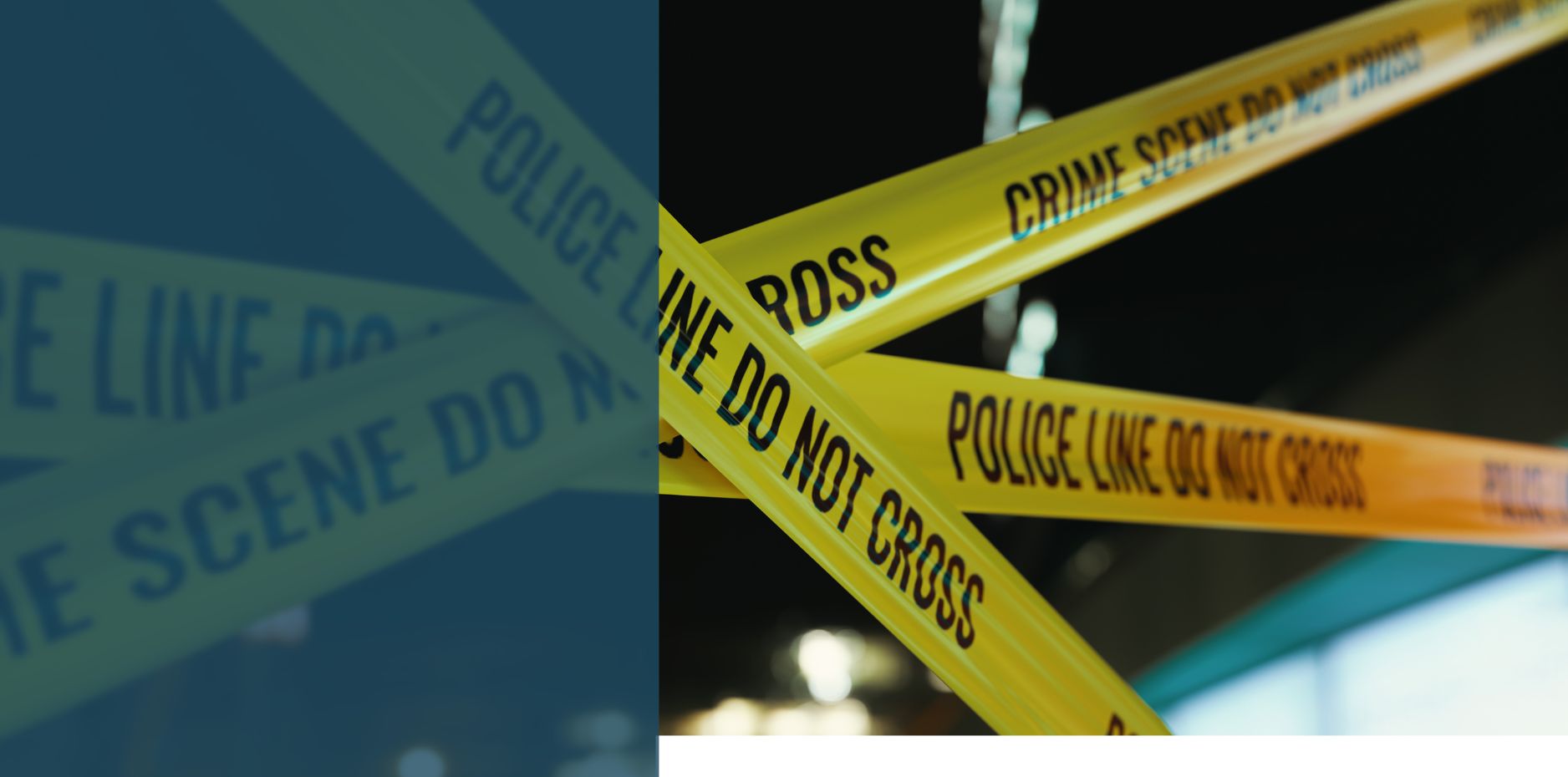 Medication-Induced Violence Client Focused. Trial Ready. Billions Won.
Medication-Induced Violence Lawsuits
Advocating for Victims of Dangerous Psychiatric Medications and Other Drugs
Mass shootings, particularly school shootings, have tragically become a topic of everyday conversation in America – and invariably, people ask why the shooter was motivated to commit these crimes. Over the years, media reports have started to focus on one factor that has been associated with dozens of mass shootings in America: Psychiatric medication use.
Our nationwide firm is currently investigating the relationship between certain prescription drugs and medication-induced violence. We would like to hear from anyone who has been injured, or whose loved ones have been killed or injured, at school shootings or other mass shootings involving psychiatric medications.
Since the late 1980s, our Los Angeles-based team at Wisner Baum has litigated personal injury, wrongful death, and consumer fraud cases against major pharmaceutical companies. We believe an investigation into the link between psychiatric drugs and mass shootings is an essential step toward understanding the escalating violence we are witnessing in America.
You may contact our attorneys by filling out our contact form or by calling us at (855) 948-5098.
Psychiatric Medications and Violence
There is no question that many people use psychiatric medications, or give them to their children, and find them helpful. It is also true that children and adults experience extremely debilitating psychological states and need help.
There are two very good reasons to examine the issue of medication-induced violence:
First, a growing body of research has already shown that certain psychiatric drugs can make people psychotic, aggressive, suicidal and even homicidal. These are proven drug reactions, not symptoms of a mental illness. Unlike symptoms of a disorder, these reactions often disappear when the drug is withdrawn, or the dose lowered, and reappear when the drug is resumed.

In healthy volunteer studies, where patients taking the drugs have no psychiatric disorder, volunteers frequently experience drug-induced reactions, ranging from suicidal thinking and aggressive thoughts, to episodes of violence. A third line of evidence comes from research on medications that affect the brain in ways similar to psychiatric drugs, but are prescribed for non-psychiatric disorders. They often create the symptoms of psychiatric disorders in people whose mental health is not in question.
These destabilizing effects are caused by several different classes of medications, including antidepressants, antipsychotics, opioids, sedatives, and drugs for attention deficit hyperactivity disorder (ADHD).

Secondly, a great many school or mass shooters were taking or withdrawing from psychiatric medications at the time of their assaults. In other cases, the shooters had a long history of taking these medications, and appeared to worsen over time, but it is unclear whether they were under the direct influence of the drugs when they committed their crimes. The privacy of medical records is often a key barrier to uncovering the role psychiatric drugs played in the violence.
Both of these factors — the ability of psychiatric medications to induce violence and the fact that so many perpetrators of mass shootings took these drugs—demand that we investigate the possibility that these events were influenced by prescription medications.
Which Medications Can Induce Violence?
According to the non-profit parent rights organization AbleChild, there were nearly 15,000 reports to the FDA's MedWatch system on violent psychiatric drug side effects between 2004 and 2012. This included "more than fifteen hundred cases of homicidal ideation and homicide, 3,287 cases of mania and more than eight thousand cases of aggression."
So far, these destabilizing effects have been linked to many different classes of medications, including:
Antidepressants (both SSRI and SNRI)
Antipsychotics
Opioids
Sedatives
Attention-deficit hyperactivity disorder (ADHD) drugs
ADHD Medication and Violence
In 2006, the FDA's ADHD psychiatric review team called for stronger warnings on ADHD drugs after a safety review found almost 1,000 case reports of psychosis (including hallucinations) or mania related to Adderall, Concerta, Ritalin and Strattera submitted to the agency by drug makers between January 1, 2000 and June 30, 2005. These symptoms came in children with "no identifiable risk factors, at usual doses of any of the drugs used to treat ADHD."
There was a "complete absence" of these ADHD medication side effects in children treated with dummy pills during clinical trials and in many children the symptoms stopped when the drugs were withdrawn and resumed when they were restarted. In addition to the case reports submitted by manufacturers, there were 560 reports of psychosis or mania submitted to the FDA via its MedWatch reporting system. It is estimated that only about 1% of adverse side effects are reported to the FDA. This suggests that over 100,000 children diagnosed with ADHD may have become psychotic or manic while taking ADHD drugs during this five- and-a-half year period.
The same safety review reported "numerous postmarketing reports of aggression or violent behavior during drug therapy of ADHD." In approximately 20% of the cases the behavior was considered life-threatening or required hospitalization. The majority of the reports of ADHD violent behavior were for children and adolescents, most of whom had "no specific risk factors for aggression or violent behavior." According to the report, "a striking majority (80 to 90% overall) of patients … had no prior history of similar events." Drug makers submitted over 1,400 reports of ADHD aggression or violent behavior, with over 700 additional cases reported to MedWatch.
The FDA report establishes an unmistakable tie between ADHD medication and violence.
Over 31 Medications Linked to Violence
In 2010, Thomas Moore, a senior scientist at the Institute for Safe Medical Practice (ISMP) and Joseph Glenmullen, a Clinical Instructor in Psychiatry at Harvard Medical School, published a joint study on prescription medication-induced violence, finding that 31 prescription medications are disproportionately linked to reports of violent behavior. In the study, Moore and Glenmullen extracted serious adverse event reports from the U.S. Food and Drug Administration (FDA) Adverse Event Reporting System, searching for any drugs with 200 or more case reports received from 2004 to 2009.
They selected any reports that indicated homicide, homicidal ideation, physical assault, physical abuse or violence-related symptoms, and then used mathematical and statistical methods to identify drugs that were significantly more associated with those reports compared to other drugs. Out of 484 medications they evaluated, 31 (6%) were significantly more associated with violence. All but seven of the drugs were psychiatric drugs.
Per the study, the medications below were the most strongly associated with violent adverse events:
Varenicline (Chantix)
Fluoxetine (Prozac)
Paroxetine (Paxil)
Amphetamines
Mefoquine (Lariam)
Atomoxetine (Strattera)
Triazolam (Halcion)
Fluvoxamine (Luvox)
Venlafaxine (Effexor)
Desvenlafaxine (Pristiq)
An update of this study by RxISK.org extended the analysis through December 2014 and added data from Health Canada. The results essentially confirmed the original findings, though the rankings were somewhat different: ADHD medications and antidepressants still ranked high on the list, and, with a broader definition of violence that included suicide, Ritalin moved much higher in the RxISK rankings.
Another 2015 study by researchers in Finland further corroborates Moore's findings. The Finnish researchers collected data on all homicides investigated by police in Finland from 2003 to 2011. They found antidepressants increase the risk of homicide by 30% and benzodiazepenes (anti-anxiety drugs such as Valium, Xanax, Halcion, and Klonopin) more than double the homicide risk.
Give us a call at (855) 948-5098 to review your claim. We serve clients in Los Angeles, California, and nationwide.
The Public's Right to Know About Medication-Induced Violence
At least 36 school shootings or acts of violence committed at schools have been committed by individuals who were taking or withdrawing from psychiatric medications. In these incidents, at least 250 people were killed or wounded. This psychiatric medication link is not limited to school shooters, either —dozens of acts of senseless violence have been perpetrated by individuals either taking or withdrawing from psychiatric prescription drugs. These tragedies (outside of schools) have killed at least 270 people and wounded at least 164.
Parents and the public have a right to know what psychiatric drugs do in the brain, the side effects of taking and withdrawing from these medications, and the medical basis — or lack thereof — behind the skyrocketing numbers of children being prescribed these drugs. This is basic medical ethics and the foundation of informed consent. If you or a loved one has been injured in an incident of mass violence that may have been caused by prescription medications, please contact the attorneys at Wisner Baum for a free consultation.
$63 Million Settlement Paxil Pediatric Class Action

$63 million pediatric class action re false promotion of Paxil. Judge approves final terms of improved national pediatric paxil class action settlement – consumers get a better deal.

$40 Million Settlement Third-Party Payer Class Action

$40 million third-party payer class action re off-label promotion of Paxil. Judge approves $40 million settlement in the second phase of national pediatric paxil class action – insurance companies to be reimbursed.

$28 Million Settlement Defective Drug Class Action

$28 million Paxil defective drug class action. A class action has been brought in the US territory of Puerto Rico against UK-based drug major GlaxoSmithKline.

$10 Million Settlement Celexa-Lexapro Pediatric Class Action

$10 million pediatric class action re false promotion of Celexa and Lexapro. Babies born to women who have used Lexapro and other similar medications such as Zoloft, Celexa, Prozac, Paxil, and Symbyax are at an increased risk for birth defects.

$9 Million Settlement Drug Injury

Wisner Baum obtained a $9 million settlement on behalf of an individual who was injured by a drug. Client-Focused Representation
REVIEWS & TESTIMONIALS
We believe our track record speaks for itself. But you don't have to take our word for it. See what our clients have to say about working with us.
"I Can't Imagine a Better Law Firm"

Multiple lawyers recommended Wisner Baum to me and I have been consistently impressed with the quality of their work.

- Best Law Firms Survey

"They Are About Changing the Systems..."

Wisner Baum are not only amazing attorneys but more importantly, they are activists. They are about changing the systems which got us into trouble in the first place. They understand their role in the process of making change.

- Kim Witczak

"Top Legal Minds in the Country"

The Wisner Baum firm has some of the top legal minds in the country; they are driven, determined, trustworthy, ethical and passionate.

- From Best Lawyers® Best Law Firms

"Diligent & Professional Representation"

Thanks to your efforts I was able to recover from a tragic experience and turn my life around for the best.

- W.T.

"Our Best Interest Was Always Number One on Your List"

A special thank you to your Spanish-speaking staff for the extra effort put into this case. The language barrier was never a problem, and we are so very thankful to them. Your name holds much respect in our family.

- G.C. & C.C

"We Have Never Met a More Wonderful Group of People"

It is obvious that the people at Wisner Baum believe in what they do. And that you all really care about your clients.

- The B. Family

"They Worked Very Hard and Kept in Contact, Which Is Very Important to Me"

I appreciate that you care about how I feel and that you take time to use your talents to ensure your every contact with me is warmly professional.

- A.D.B.

"Your Expertise in This Field Gave Me the Utmost Trust and Confidence"

I wanted a fair settlement within an appropriate time frame, and without any public scrutiny. With your hard work and dedication, we were able to achieve those goals.

- T.O.