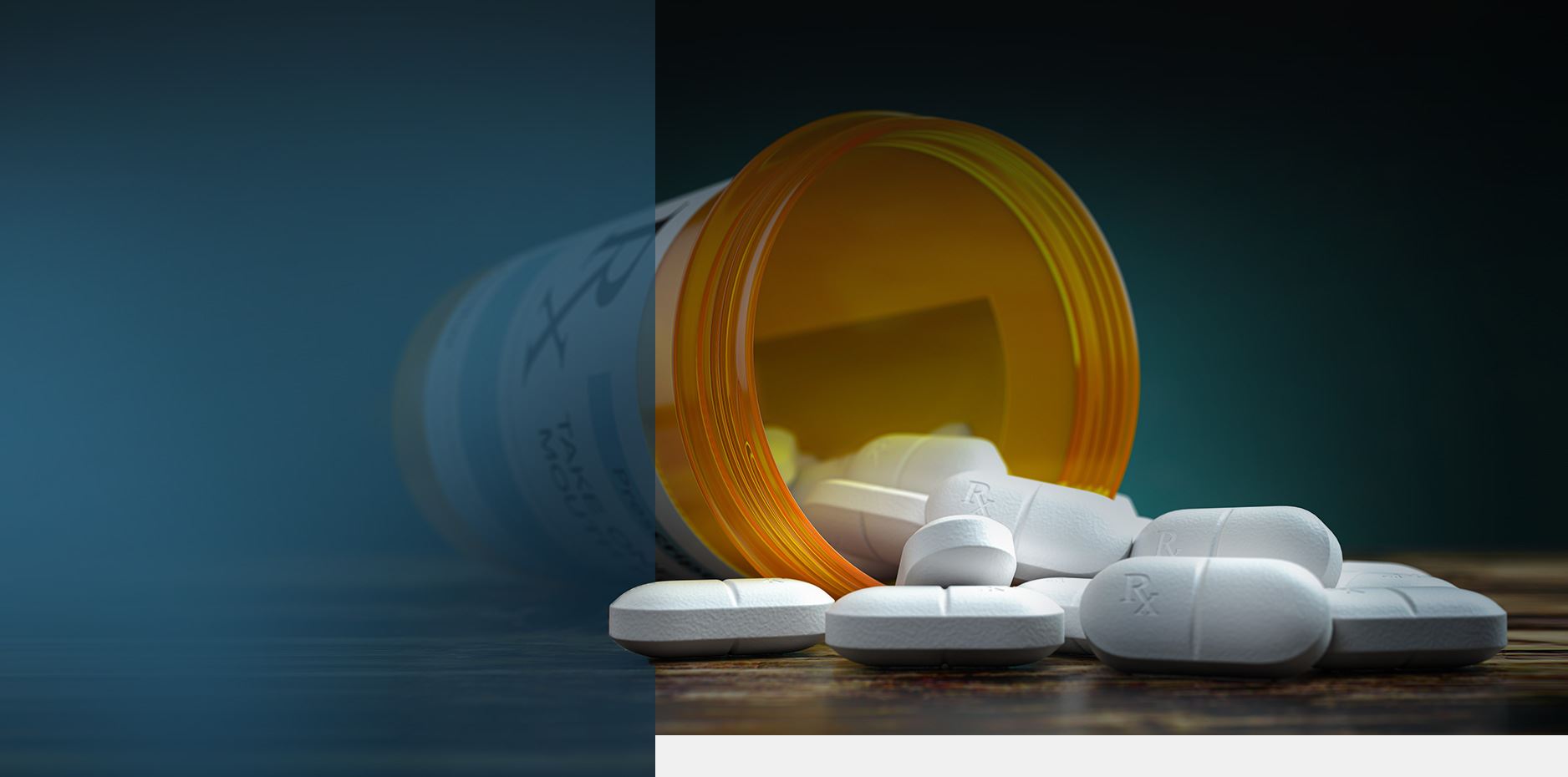 Zantac Case Referral Client Focused. Trial Ready. Billions Won.
Zantac Lawsuits | Case Referral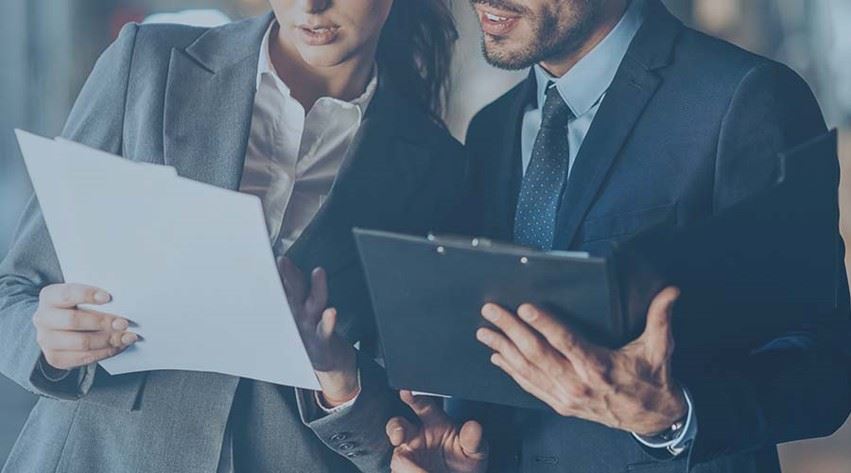 The attorneys of Wisner Baum consider it a privilege and honor to partner with co-counsel to achieve the absolute best results for our clients.
As lawyers reach out to us about case referrals, our Zantac cancer lawyers are eager to establish relationships with law firms and attorneys across the country through case referrals or as co-counsel. We are equipped to litigate thousands of cases.
We were among the first to file personal injury lawsuits in October 2019 against the manufacturers of Zantac, alleging the popular drug contains a cancer-causing chemical at levels up to 3,000 times greater than the Food and Drug Administration's (FDA) legally allowable daily limit.
Senior shareholder and lead trial attorney, Brent Wisner, directs the Zantac litigation for Wisner Baum. The judge overseeing the Zantac MDL appointed Brent to the Practices and Procedures Team to help establish the protocols and methodology for litigating the tens of thousands of cases to be filed in the years to come. He is one of a select few attorneys to be appointed to the Zantac litigation leadership.
Brent has spoken at many lawyer conferences since October 2019 about the science behind the Zantac cases and the liability of the defendants. He spoke on the Zantac panel at the Mass Torts Made Perfect conference in Las Vegas in October 2019, various Harris Martin Zantac and MDL Conferences in 2019 and 2020, Masters of Mass Tort in Cancun, as well as an AAJ webinar on the topic, the opening MTMP Connect Webinar on Zantac on March 26, 2020 and the MTMP Connect Zantac Census Plus webinar on April 8, 2020.
Brent manages a highly-trained team of attorneys and takes pride in personally working up all aspects of the mass torts he works on, including briefing, expert discovery, and trial and, if needed, appeal.
If your law firm is interested in referring a case to our Zantac lawyers and would like more information about our firm, including expected referral fees, please fill out our form or give us a call at (855) 948-5098 today.
Your Zantac Case is in Good Hands with Our Firm
Lawyers refer cases to Wisner Baum for a number of reasons. In their own words, they like that we are "a strong group of lawyers" and that we "thoroughly understand the law and fight vigorously for the rights of their injury victims." Referring and co-counsel lawyers find that we are a "pleasure to work with and bring vast knowledge and experience to every project" and that we are "always on the cutting edge of creative legal theories and exciting cases."
Whether a firm simply wants to refer their cases or work them up with us, we welcome the opportunity to partner with like-minded lawyers, to hold wrong-doers accountable, and make a huge difference in the lives of our clients.
Michael Baum, Wisner Baum's senior partner, is both an exemplary attorney and human being. He has flawless integrity, compassion and relentless commitment to the highest ideals. Those qualities have become the aspirational virtues for all the attorneys in the firm. During my many interactions with Wisner Baum lawyers, including multiple visits to their offices, this firm strikes me as an idyllic and joyful place to work. I have watched Michael and his partners during three month long trials and I have partnered with them in other lawsuits. They are all diligent, responsible and gifted attorneys. I want to say a word about one young partner, Brent Wisner. I have watched many of America's greatest trial lawyers in action, but none better than Brent. Both judges and juries love him for his integrity, his lightening wit, easy humor, buoyant wit and infectious magnetism. His grasp of both science and law is encyclopedic. His greatest gift is his capacity to distill complexities into a simple and compelling cascade of moral outrage. His mesmerizing cross examinations begin as piercing and end in annihilation. Brent is a wrecking ball with charm. It's no accident that all of the great plaintiff's firms that are part of the Monsanto Multi-district litigation chose Wisner Baum to try the first three cases. You can't get a more convincing endorsement than that.
-Robert F. Kennedy, Jr. | Kennedy & Madonna | First published in Best Lawyers®
Since 1985, Wisner Baum has obtained more than $4 billion in verdicts and settlements on behalf of clients across all areas of practice, which include cases other firms referred to us. Our firm has worked with hundreds of lawyers and law firms across the U.S. in every area of practice we litigate.
In 2018, The Miller Firm of Orange, Virginia, invited Mr. Wisner to serve as co-lead trial counsel in the first Monsanto Roundup case to go before a jury. The case, Johnson v. Monsanto Co., was the first case of three against Monsanto that Brent and a highly-skilled team of Wisner Baum lawyers, including Michael Baum and Pedram Esfandiary, and staff would help try, along with lawyers and support staff from The Miller Firm.
Brent delivered the opening and closing statements in Johnson, which culminated in a $289.2 million jury verdict.
In 2019, The Miller Firm invited us again to co-try the third Roundup cancer case against Monsanto on behalf of a California couple who alleged exposure to Roundup weed killer caused them to develop non-Hodgkin lymphoma. Brent was honored to deliver the opening and closing statements in this trial as well. The jury trial of Pilliod et al. v. Monsanto Co. culminated in a $2.055 billion verdict for our clients, the eighth-largest personal injury jury verdict in U.S. history, according to CNN.
Andrus Wagstaff and The Moore Law Group invited Brent to join their trial team in the second Roundup trial, representing Edwin Hardeman. Brent presented one of the key fact witnesses for the plaintiff and cross-examined many of the corporate witnesses. The jury rendered an $80 million verdict in favor of the plaintiff.
In the Roundup litigation, our firm holds leadership positions in the federal multidistrict litigation and in cases consolidated in the California JCCP. In the past, members of the firm served on plaintiff steering committees in a wide variety of litigations, from commercial airline disasters to pharmaceutical product defect cases.
Our Team of Zantac Lawyers
One of the First Law Firms in the Country to File Personal Injury and Wrongful Death Zantac Lawsuits
In October of 2019, Wisner Baum filed several of the first Zantac cancer lawsuits on behalf of multiple plaintiffs for personal injury.
Among other things, the Zantac lawsuits allege that the drug manufacturers knew they could turn a profit by convincing consumers that Zantac was harmless to humans, and that full disclosure of the true risks of Zantac would limit the amount of money they could make. Despite the fact that the makers of Zantac knew or should have known that Zantac posed a grave risk of harm, the lawsuits allege that the drug makers failed to exercise reasonable care to warn of the dangerous risks associated with use and exposure.
$63 Million Settlement Paxil Pediatric Class Action

$63 million pediatric class action re false promotion of Paxil. Judge approves final terms of improved national pediatric paxil class action settlement – consumers get a better deal.

$40 Million Settlement Third-Party Payer Class Action

$40 million third-party payer class action re off-label promotion of Paxil. Judge approves $40 million settlement in the second phase of national pediatric paxil class action – insurance companies to be reimbursed.

$28 Million Settlement Defective Drug Class Action

$28 million Paxil defective drug class action. A class action has been brought in the US territory of Puerto Rico against UK-based drug major GlaxoSmithKline.

$10 Million Settlement Celexa-Lexapro Pediatric Class Action

$10 million pediatric class action re false promotion of Celexa and Lexapro. Babies born to women who have used Lexapro and other similar medications such as Zoloft, Celexa, Prozac, Paxil, and Symbyax are at an increased risk for birth defects.

$9 Million Settlement Drug Injury

Wisner Baum obtained a $9 million settlement on behalf of an individual who was injured by a drug. Client-Focused Representation
REVIEWS & TESTIMONIALS
We believe our track record speaks for itself. But you don't have to take our word for it. See what our clients have to say about working with us.
"I Can't Imagine a Better Law Firm"

Multiple lawyers recommended Wisner Baum to me and I have been consistently impressed with the quality of their work.

- Best Law Firms Survey

"They Are About Changing the Systems..."

Wisner Baum are not only amazing attorneys but more importantly, they are activists. They are about changing the systems which got us into trouble in the first place. They understand their role in the process of making change.

- Kim Witczak

"Top Legal Minds in the Country"

The Wisner Baum firm has some of the top legal minds in the country; they are driven, determined, trustworthy, ethical and passionate.

- From Best Lawyers® Best Law Firms

"Diligent & Professional Representation"

Thanks to your efforts I was able to recover from a tragic experience and turn my life around for the best.

- W.T.

"Our Best Interest Was Always Number One on Your List"

A special thank you to your Spanish-speaking staff for the extra effort put into this case. The language barrier was never a problem, and we are so very thankful to them. Your name holds much respect in our family.

- G.C. & C.C

"We Have Never Met a More Wonderful Group of People"

It is obvious that the people at Wisner Baum believe in what they do. And that you all really care about your clients.

- The B. Family

"They Worked Very Hard and Kept in Contact, Which Is Very Important to Me"

I appreciate that you care about how I feel and that you take time to use your talents to ensure your every contact with me is warmly professional.

- A.D.B.

"Your Expertise in This Field Gave Me the Utmost Trust and Confidence"

I wanted a fair settlement within an appropriate time frame, and without any public scrutiny. With your hard work and dedication, we were able to achieve those goals.

- T.O.