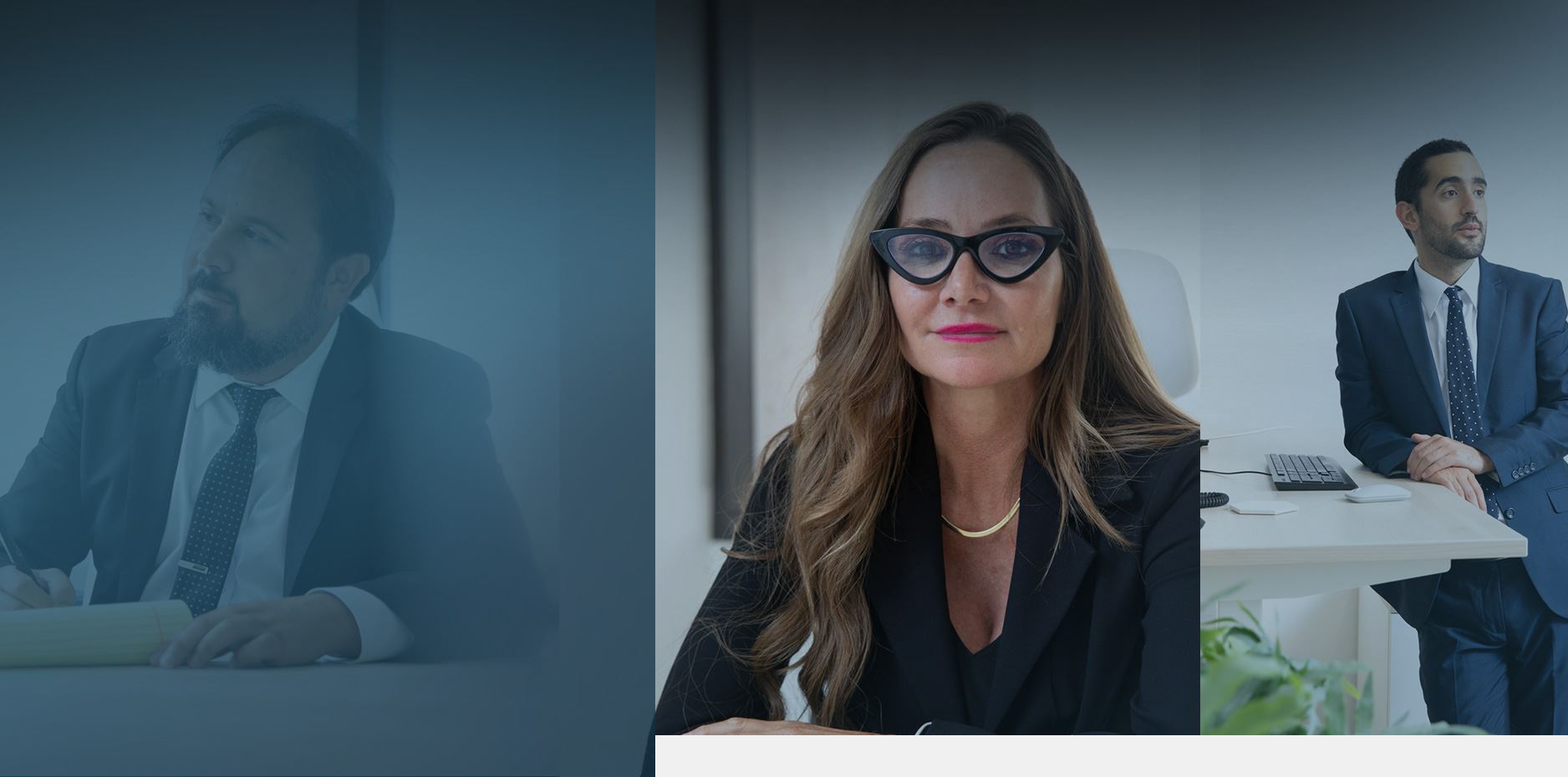 Mounjaro Lawsuit Client Focused. Trial Ready. Billions Won.
Mounjaro Lawsuit
Lawyers are filing Mounjaro lawsuits on behalf of people suffering from severe gastroparesis (also known as stomach paralysis), gastroenteritis, severe vomiting, and other debilitating side effects. In August of 2023, CNN reported on a lawsuit alleging Eli Lilly and Company knew its diabetes drug Mounjaro (generic tirzepatide) could cause severe gastrointestinal issues but failed to warn consumers. Attorneys believe the Mounjaro litigation will grow to include hundreds or thousands of plaintiffs suffering from life-altering side effects after taking Mounjaro.
If you or a member of your family took Mounjaro for weight loss and experienced side effects like gastroparesis (stomach paralysis), gastroenteritis, vomiting, nausea, or diarrhea, you may qualify for a case. Our firm has partnered with leading attorneys representing claimants who have experienced severe side effects after taking Mounjaro for weight loss.
To see if you qualify for a Mounjaro lawsuit, call us today at (855) 948-5098 or fill out our free and confidential case evaluation.
What is Mounjaro (Tirzepatide)?
Tirzepatide, marketed as Mounjaro, received U.S. Food and Drug Administration (FDA) approval in May of 2022 for the treatment of type 2 diabetes. Less than five months later, Eli Lilly announced that the FDA "granted Fast Track designation for the investigation of tirzepatide" to treat obese or overweight adults. The announcement came as a similar drug, Ozempic (generic semaglutide), was heavily promoted for weight loss even though it was only approved as a diabetes medication.
Administered through subcutaneous injections, tirzepatide regulates blood glucose levels and improves overall blood-sugar control. The drug's mechanism of action revolves around the activation of glucagon-like peptide-1 (GLP-1) and glucose-dependent insulinotropic polypeptide (GIP) receptors. These receptors play a crucial role in controlling blood sugar levels after meals.
As a GIP-analogue, Mounjaro activates both GLP-1 and GIP receptors simultaneously, which has the potential to cause unforeseen complications. While Mounjaro has gained popularity within a short amount of time (especially for weight loss), it is important to remain mindful of the potential side effects, which may overshadow the positive outcomes.
How Much Does Mounjaro Cost?
Eli Lilly's list price for Mounjaro is $1,023.04 per fill, which includes four pre-filled pens, designed to last one month. To put that into perspective, patients may find themselves forking over a staggering $13,299.52 per year for Mounjaro.
The list price reflects the amount at which Eli Lilly sells Mounjaro to pharmacies and retailers, which does not accurately reflect the price consumers actually pay for Mounjaro. GoodRx reveals that average retail prices for Mounjaro range from $1,071 to $1,351, excluding any discount promotions or insurance coverage.
Mounjaro's cost hinges on various factors, including a patient's insurance coverage, the pharmacy they choose, and whether it has been prescribed for Type 2 diabetes. As of August 2023, it is unlikely that insurance companies will cover Mounjaro for weight loss.
As concerns mount over the cost of tirzepatide, those interested in taking this controversial drug need to consider both the financial implications as well as the potential for harmful side effects Below we go into more detail on side effects and the harm alleged in Mounjaro lawsuits.
What Are Mounjaro Side Effects?
The following are the most reported Mounjaro side effects:
Constipation
Diarrhea
Itching at the injection site
Loss of appetite
Nausea
Redness at the injection site
Swelling at the injection site
Tiredness
Upset stomach
Vomiting
Serious Mounjaro side effects:
Decreased/blurred vision
Change in the amount of urine (signs of kidney problems)
Very serious Mounjaro side effects:
Nausea/vomiting that doesn't stop
Severe stomach/abdominal pain (signs of pancreas or gallbladder disease)
In addition to the adverse events listed above, Mounjaro lawsuits allege the following side effects after tirzepatide:
Gastroparesis: A medical condition that disrupts the usual movement of muscles in the stomach, impacting its ability to function properly. Normally, the rhythmic contractions of these muscles help propel food through the digestive system. However, individuals with gastroparesis experience a slowdown or complete failure of stomach motility, resulting in improper emptying of the stomach.
According to the American College of Gastroenterology, drugs that delay stomach emptying may cause gastroparesis.
Gastroenteritis An illness caused by an infection and inflammation in the digestive system. Common signs of gastroenteritis include stomach cramps, diarrhea, and vomiting. The most concerning complication of gastroenteritis is dehydration. In severe cases, individuals may require intravenous fluid therapy, or a "drip," which involves administering fluids directly into the bloodstream through a vein.
Although Mounjaro may cause delayed gastric emptying, which can assist with weight loss, prolonged use of the medication can result in a chronic condition. In fact, the plaintiff in an August 2023 Mounjaro lawsuit claims that excessive vomiting caused by the medication led to her losing her teeth.
The lawsuit further alleges that the makers of Ozempic and Mounjaro acknowledge that gastrointestinal events are well-known side effects of GLP-1 class drugs. However, both Novo Nordisk and Eli Lilly "have downplayed the severity of the gastrointestinal events caused by Ozempic and Mounjaro, never, for example, warning of the risk of gastroparesis or gastroenteritis," the lawsuit states.
Mounjaro for Weight Loss
While tirzepatide has not been approved for weight loss, that has not stopped Eli Lilly from promoting Mounjaro for weight loss, according to lawsuits.
As of August 2023, the FDA has only approved Mounjaro for the treatment Type 2 diabetes, not weight loss. The drug's official website says "Mounjaro is not a weight loss drug," though it uses bold purple letters showing that people taking the drug have "lost up to 25 pounds." Last October, Eli Lilly announced that the FDA would fast-track its process of examining and approving Mounjaro for adults who are obese or overweight.
We do not know the long-term effects among people taking Mounjaro for weight loss, which is scary because some estimate that tirzepatide will soon overtake semaglutide (generic for Ozempic) in popularity. According to reports, 1 in 10 Americans have taken Ozempic for weight loss. "I don't think blockbuster would be underselling it," says Dr. Andrew Kraftson, a clinical associate professor in the division of metabolism, endocrinology, and diabetes at Michigan Medicine.
Is There a Mounjaro Class Action?
At this time, we are unaware of a Mounjaro class action lawsuit. If a Mounjaro class action formed, the litigation would try to secure medical monitoring for people facing future risks after using Mounjaro or seek compensation from Eli Lilly for failing to disclose serious risks associated with tirzepatide.
Individuals alleging gastroparesis or gastroenteritis after taking Mounjaro for weight loss may chose to file a personal injury case against Eli Lilly. These cases will involve distinct damages for each plaintiff and will not be consolidated into a class action, where damages are essentially distributed evenly among members of the class.
Because we anticipate that thousands of people may file Mounjaro lawsuits over time, we may see the establishment of a multidistrict litigation (MDL) to manage the litigation. An MDL streamlines discovery and pretrial proceedings and functions similarly to a class action, though individual cases are tried separately. As with other defective drug lawsuits, like Zantac for example, some attorneys may choose to file cases in state court if they believe that venue gives their clients a better path toward justice.
MOUNJARO VS OZEMPIC
Mounjaro (tirzepatide) and Ozempic (semaglutide) are in a class of drugs known as incretin mimetics. When combined with diet and exercise, the medications regulate blood sugar levels for adults with type 2 diabetes.
Similarities between Mounjaro and Ozempic:
Both are administered weekly via subcutaneous injections.
Both can be costly if paid for out of pocket.
Both are now widely used for weight loss even though neither drug has received FDA approval specifically for this purpose.
Both are implicated in weight loss drug lawsuits alleging gastroparesis, gastroenteritis, persistent vomiting, and other serious side effects.
Differences between Mounjaro and Ozempic:
Mounjaro is an Eli Lilly drug. Ozempic is a Novo Nordisk drug.
Mounjaro targets both GIP (glucose-dependent insulinotropic polypeptide) and GLP-1 (glucagon-like peptide-1) receptors, which are natural incretin hormones. Ozempic exclusively targets GLP-1 receptors. Some have speculated that because Mounjaro targets both PIP and GLP-1 receptors, that may lead to patients losing more weight, though this has not been proven.
Dr. Akshaya Srikanth Bhagavathula, a postdoctoral fellow at the University of Arkansas who has studied tirzepatide, recently told the New York Times that Mounjaro can cause more severe side effects than Ozempic.
Will There be a Mounjaro Settlement?
The litigation is in the early stages now, so we do not know at this time whether there will be a Mounjaro settlement. That said, most mass torts that involve hundreds or thousands of plaintiffs culminate in a settlement. If many people have viable claims and the court does not dismiss the cases, a settlement would be the most likely outcome. But again, it is too early to expect a result in this litigation to come anytime soon.
What is the Mounjaro Lawsuit Payout?
The potential compensation available in a Mounjaro lawsuit will depend on each individual's claims for damages. These damages are designed to cover a range of expenses and provide compensation for the plaintiff's physical, emotional, and financial losses. Those pursuing a Mounjaro lawsuit may be able to recover:
1. Medical Care (Past and Future)
This includes reimbursement for various medical expenses such as hospital stays, medications, surgeries, rehabilitation, and other treatments necessary for the plaintiff's recovery. Both past and future medical expenses can be included.
2. Lost Income and Wages (Past and Future)
Another important element of a Mounjaro lawsuit is lost income and wages. If the harm you suffered prevented the plaintiff from fulfilling professional duties or resulted in a significant amount of time missing work, they may be entitled to compensation for the income they lost as well as income they would have earned in the future.
3. Pain and Suffering (Past and Future)
Pain and suffering damages are intended to compensate plaintiffs for the physical and emotional anguish they have endured due to the mass tort incident. This includes not only the immediate pain and suffering experienced but also the long-term effects and ongoing emotional distress caused by the Mounjaro side effects.
4. Loss of Enjoyment of Life (Past and Future)
If the injuries significantly limit an individual's ability to participate in activities that were previously sources of joy and fulfillment, they may be eligible for damages for loss of enjoyment of life. This type of compensation acknowledges the reduction in the plaintiff's overall quality of life resulting from the harm they suffered.
5. Punitive Damages
In some cases, plaintiffs may seek punitive damages in addition to compensatory damages. Punitive damages, also known as exemplary damages, serve a twofold purpose. First, they are meant to punish corporations that have demonstrated willful, malicious, or intentional misconduct. Second, punitive damages aim to deter other companies from engaging in similar wrongful behavior. While not always awarded, punitive damages can be significant.
Who Can File a Mounjaro Lawsuit?
You may qualify for a Mounjaro lawsuit if you:
Used Mounjaro.
Were diagnosed with gastroparesis (stomach paralysis), gastroenteritis, persistent vomiting, nausea, or diarrhea.
Lawsuits against Mounjaro and other weight loss drugs allege the warning labels were insufficient, putting consumers at risk of serious harm. Pursuing a Mounjaro lawsuit allows you to seek justice and maximum compensation for your injuries. It also sends Eli Lilly a strong message that putting profit above people comes at a great price.
One thing you need to be aware of: Each state has a statute of limitations that restricts how long you have to file a Mounjaro lawsuit. We advise you to contact a lawyer as soon as possible to ensure your rights are protected.
To find out if you are eligible to file a Mounjaro lawsuit and hold Eli Lilly accountable, call (855) 948-5098 today.
$2.0 Billion Verdict Personal Injury

In May of 2019, the jury in the case of Pilliod et al. v, Monsanto Company ordered the agrochemical giant to pay $2.055 billion in damages to the plaintiffs, Alva and Alberta Pilliod, a Bay Area couple in their 70s.

$105 Million Settlement Pharmaceutical Settlement

Wisner Baum obtained $105 million on behalf of multiple clients involved in a pharmaceutical negligence case.

$18 Million Settlement Whistleblower Settlement

Wisner Baum secured an $18 million settlement against the Boeing Company for overcharging the U.S. government on aircraft maintenance.

$17.5 Million Settlement A Major US Plane Crash

Wisner Baum obtained a $17.5 million settlement on behalf of a client who was killed in a major U.S. plane crash.

$15 Million Settlement Truck Accident

Our firm successfully negotiated a $15 million catastrophic injury settlement for our clients. The case stemmed from a Southern California accident involving a commercial truck and a pedestrian. Client-Focused Representation
REVIEWS & TESTIMONIALS
We believe our track record speaks for itself. But you don't have to take our word for it. See what our clients have to say about working with us.
"I Can't Imagine a Better Law Firm"

Multiple lawyers recommended Wisner Baum to me and I have been consistently impressed with the quality of their work.

- Best Law Firms Survey

"They Are About Changing the Systems..."

Wisner Baum are not only amazing attorneys but more importantly, they are activists. They are about changing the systems which got us into trouble in the first place. They understand their role in the process of making change.

- Kim Witczak

"Top Legal Minds in the Country"

The Wisner Baum firm has some of the top legal minds in the country; they are driven, determined, trustworthy, ethical and passionate.

- From Best Lawyers® Best Law Firms

"Diligent & Professional Representation"

Thanks to your efforts I was able to recover from a tragic experience and turn my life around for the best.

- W.T.

"Our Best Interest Was Always Number One on Your List"

A special thank you to your Spanish-speaking staff for the extra effort put into this case. The language barrier was never a problem, and we are so very thankful to them. Your name holds much respect in our family.

- G.C. & C.C

"We Have Never Met a More Wonderful Group of People"

It is obvious that the people at Wisner Baum believe in what they do. And that you all really care about your clients.

- The B. Family

"They Worked Very Hard and Kept in Contact, Which Is Very Important to Me"

I appreciate that you care about how I feel and that you take time to use your talents to ensure your every contact with me is warmly professional.

- A.D.B.

"Your Expertise in This Field Gave Me the Utmost Trust and Confidence"

I wanted a fair settlement within an appropriate time frame, and without any public scrutiny. With your hard work and dedication, we were able to achieve those goals.

- T.O.
Wisner Baum's Blog
Recent Posts