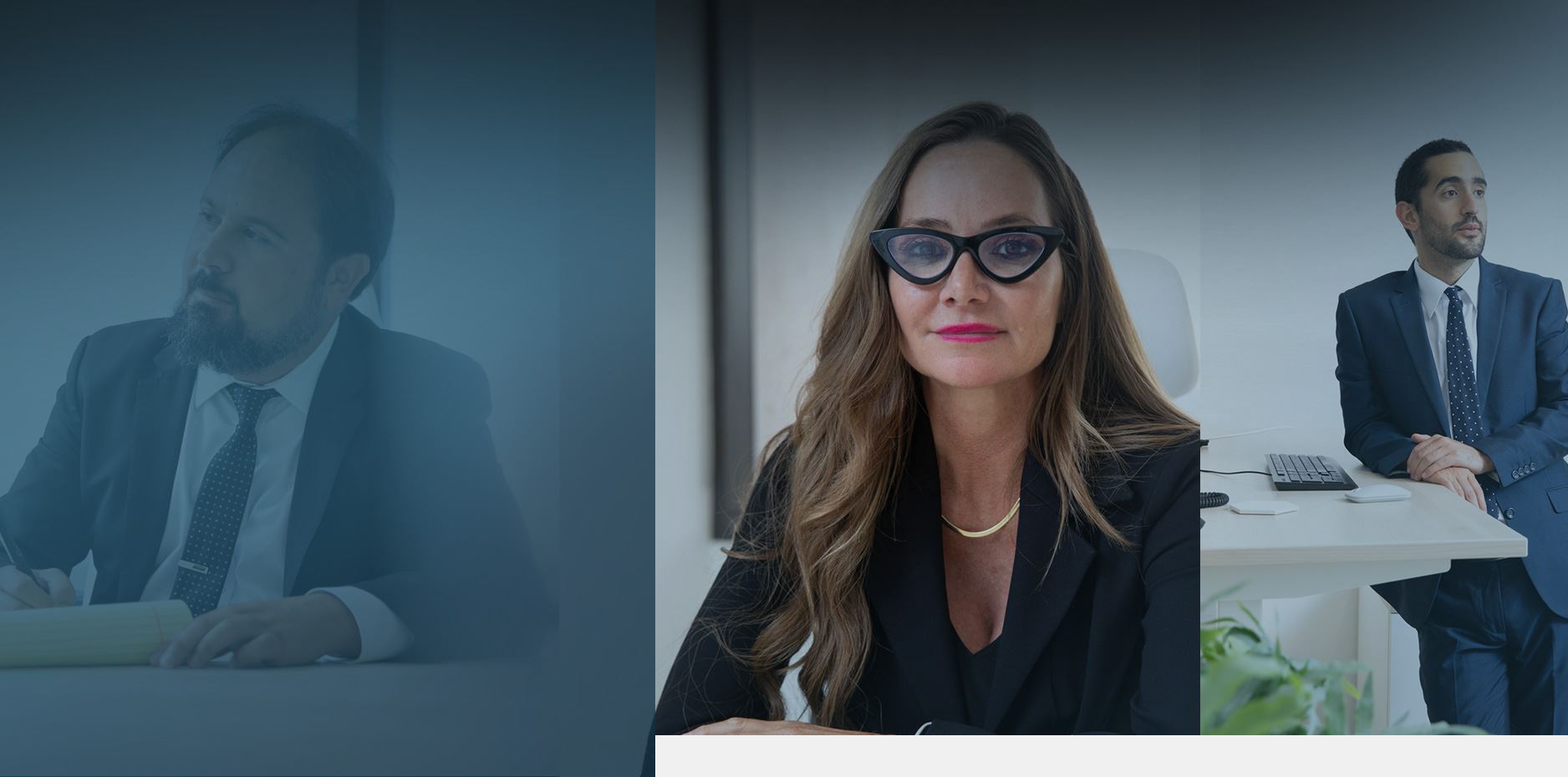 NDMA in Zantac Client Focused. Trial Ready. Billions Won.
NDMA in Zantac
Zantac and its generic active ingredient, ranitidine hcl, metabolizes into N-nitrosodimethylamine (NDMA) a chemical that the FDA, the U.S. Environmental Protection Agency (EPA), and the World Health Organization (WHO) all classify as a (cancer-causing) carcinogen.
The FDA established a 96 ng (nanograms) per day intake limit of NDMA (though even this intake limit may be too high). However, recent testing of Zantac using FDA-approved methods found more than 2,500,000 ng of NDMA in a Zantac 150 mg tablet, the dosage countless people take every day.
IMPORTANT ZANTAC FDA UPDATE: On April 1, 2020, the FDA announced that it is requesting drug makers to immediately withdraw Zantac and generic ranitidine (Zantac OTC) drugs from the market.In its ongoing investigation, the FDA determined that N-Nitrosodimethylamine (NDMA) in some Zantac drugs "increases over time and when stored at higher than room temperatures and may result in consumer exposure to unacceptable levels…"
What is NDMA?
N-Nitrosodimethylamine (NDMA) is a water-soluble organic (containing the element carbon) chemical that was discovered long ago in the process of developing rocket fuel. Its chemical formula is C2H6N2O. NDMA essentially consists of a nitrite group (NO2) attached chemically to a dimethylamine (DMA) group ((CH₃)₂NH). This fact is fundamental to the Zantac cancer connection that is discussed below.
NDMA is a yellow liquid with little or no obvious taste or odor. It can be produced as a byproduct of manufacturing processes and humans can be exposed to NDMA in relatively small amounts through a variety of products, including tobacco, foods (cured meat, fish, cheese, beer), shampoos, cleansers, and pesticides.
NDMA Cancer Mechanism
Cancer is known to be the result of chronic exposure to carcinogens, leading to repeated DNA damage, which the body is unable to fully repair, and finally, to genetic mutations. The NDMA cancer mechanism has been studied extensively. When NDMA enters the body, the body's own defense system is activated. The "army" sent to destroy foreign invaders consists, in part, of a family of enzymes (proteins) known as cytochrome P450. These enzymes engage the foreign substances in complex chemical reactions.
One of the CYP450 "soldiers"—the one that is thought to target NDMA—is an enzyme known as CYP2E1. As a result of the NDMA-CYP2E1 interaction and subsequent chemical reactions, the organic compound methyldiazonium ion (MI) is formed. MI is referred to in scientific literature as an "ultimate carcinogen," meaning that it interacts directly with cellular DNA to initiate carcinogenesis. MI does this through a process known as DNA methylation, the addition of a methyl group to the DNA molecule. DNA methylation is a normal process that affects the expression of genes—that is, the activation or suppression of the genetic instructions to make a particular product, generally a protein. Abnormal methylation caused by NDMA, however, can lead to cancer.
Scientists are also gaining detailed knowledge of the biochemical mechanisms used by the body to repair NDMA DNA damage and how those mechanisms play a role in the progression towards cancer.
Zantac NDMA Cancer Risk
Over the last 40 years, several studies have made the case that NDMA is a carcinogen. According to the World Health Organization (WHO), "NDMA is clearly carcinogenic. There is overwhelming evidence that NDMA is mutagenic and clastogenic."
NDMA belongs to a family of chemicals known as N-nitrosamines. According to the EPA, N-nitrosamines are "a family of potent carcinogens."
Glaxo Laboratories (now GlaxoSmithKline, or simply GSK) developed Zantac (ranitidine hydrochloride), and it was first used commercially in 1981. In the years since, Pfizer, Johnson & Johnson, Boehringer, and Sanofi have controlled the over-the-counter Zantac rights.
The interesting thing about NDMA and Zantac is that, contrary to the FDA's assertion that NDMA is an impurity, NDMA is not added to Zantac; it is a byproduct of the chemical processes that happen when a person ingests ranitidine.
When Zantac interacts with stomach acid and heat in that environment, the molecule transforms into NDMA. That is why people who take Zantac are shown to have more than 400 times the legal allowable limit of NDMA in the urine. Put simply, NDMA is created during the process of digesting Zantac, which is why the Zantac cancer risk had not been discovered until recently.
Valisure Finds Unprecedented Levels of NDMA in Ranitidine Tablets
Online pharmacy company Valisure tests batches of drugs before they sell them to consumers. During its testing, Valisure found unprecedented levels of NDMA in Zantac and other ranitidine tablets.
"Every manufacturer and every type of Zantac or ranitidine that we've analyzed seems to have the same problem of the drug itself being very unstable and degrading, or even potentially reacting to, the condition in the human stomach to create NDMA." – David Light, Valisure CEO
Valisure alerted the FDA to the issue in the summer of 2019 and the FDA issued a statement saying it would investigate the Zantac NDMA link to cancer. In April of 2020, the FDA issued a market withdrawal for Zantac, citing the results of its own testing and evaluation.
The Zantac lawyers at Wisner Baum believe the FDA's decision to issue a Zantac market withdrawal is a necessary step toward protecting people from a dangerous drug. More can and should be done, however. Our firm has been calling for a Zantac recall since 2019 because there is no level of NDMA that is safe.
World Health Organization NDMA Zantac Investigation
The International Agency for Cancer Research (IARC), a unit of the World Health Organization, is the most recognized cancer research institution in the world. It brings together teams of scientists from multiple countries to investigate the cancer-causing potential of suspect chemicals and substances and publishes papers known as monographs to report the results.
After studying over 200 research papers on NDMA and the NDMA cancer risk, the IARC placed the chemical in the "Group 2A" category, meaning substances that are "probably carcinogenic to humans." The agency found that NDMA is "carcinogenic in all animal species tested" and noted that the metabolism of NDMA by humans and animals is similar. NDMA was found to cause malignant tumor growth in multiple organs, in multiple species, by multiple routes of exposure (oral, inhalation, subcutaneous (under the skin), injections), with dose-response relationships appearing in several studies.
"N-nitrosodimethylamine should be regarded for practical purposes as if it were carcinogenic to humans." – International Agency for Cancer Research, Monograph 17, available online here
International Agency Places NDMA in High Risk Group
The International Council for Harmonisation of Technical Requirements for Pharmaceuticals for Human Use (ICH), which establishes shared regulatory guidelines for nations worldwide, places NDMA among those chemicals with the highest potential for damaging DNA and causing cancer. The council refers to these chemicals as the "cohort of concern" because they could be associated with cancer risk even at very low exposure levels.
Contact us or give us a call at (855) 948-5098 for a free Zantac case review.
$63 Million Settlement Paxil Pediatric Class Action

$63 million pediatric class action re false promotion of Paxil. Judge approves final terms of improved national pediatric paxil class action settlement – consumers get a better deal.

$40 Million Settlement Third-Party Payer Class Action

$40 million third-party payer class action re off-label promotion of Paxil. Judge approves $40 million settlement in the second phase of national pediatric paxil class action – insurance companies to be reimbursed.

$28 Million Settlement Defective Drug Class Action

$28 million Paxil defective drug class action. A class action has been brought in the US territory of Puerto Rico against UK-based drug major GlaxoSmithKline.

$10 Million Settlement Celexa-Lexapro Pediatric Class Action

$10 million pediatric class action re false promotion of Celexa and Lexapro. Babies born to women who have used Lexapro and other similar medications such as Zoloft, Celexa, Prozac, Paxil, and Symbyax are at an increased risk for birth defects.

$9 Million Settlement Drug Injury

Wisner Baum obtained a $9 million settlement on behalf of an individual who was injured by a drug. Client-Focused Representation
REVIEWS & TESTIMONIALS
We believe our track record speaks for itself. But you don't have to take our word for it. See what our clients have to say about working with us.
"I Can't Imagine a Better Law Firm"

Multiple lawyers recommended Wisner Baum to me and I have been consistently impressed with the quality of their work.

- Best Law Firms Survey

"They Are About Changing the Systems..."

Wisner Baum are not only amazing attorneys but more importantly, they are activists. They are about changing the systems which got us into trouble in the first place. They understand their role in the process of making change.

- Kim Witczak

"Top Legal Minds in the Country"

The Wisner Baum firm has some of the top legal minds in the country; they are driven, determined, trustworthy, ethical and passionate.

- From Best Lawyers® Best Law Firms

"Diligent & Professional Representation"

Thanks to your efforts I was able to recover from a tragic experience and turn my life around for the best.

- W.T.

"Our Best Interest Was Always Number One on Your List"

A special thank you to your Spanish-speaking staff for the extra effort put into this case. The language barrier was never a problem, and we are so very thankful to them. Your name holds much respect in our family.

- G.C. & C.C

"We Have Never Met a More Wonderful Group of People"

It is obvious that the people at Wisner Baum believe in what they do. And that you all really care about your clients.

- The B. Family

"They Worked Very Hard and Kept in Contact, Which Is Very Important to Me"

I appreciate that you care about how I feel and that you take time to use your talents to ensure your every contact with me is warmly professional.

- A.D.B.

"Your Expertise in This Field Gave Me the Utmost Trust and Confidence"

I wanted a fair settlement within an appropriate time frame, and without any public scrutiny. With your hard work and dedication, we were able to achieve those goals.

- T.O.