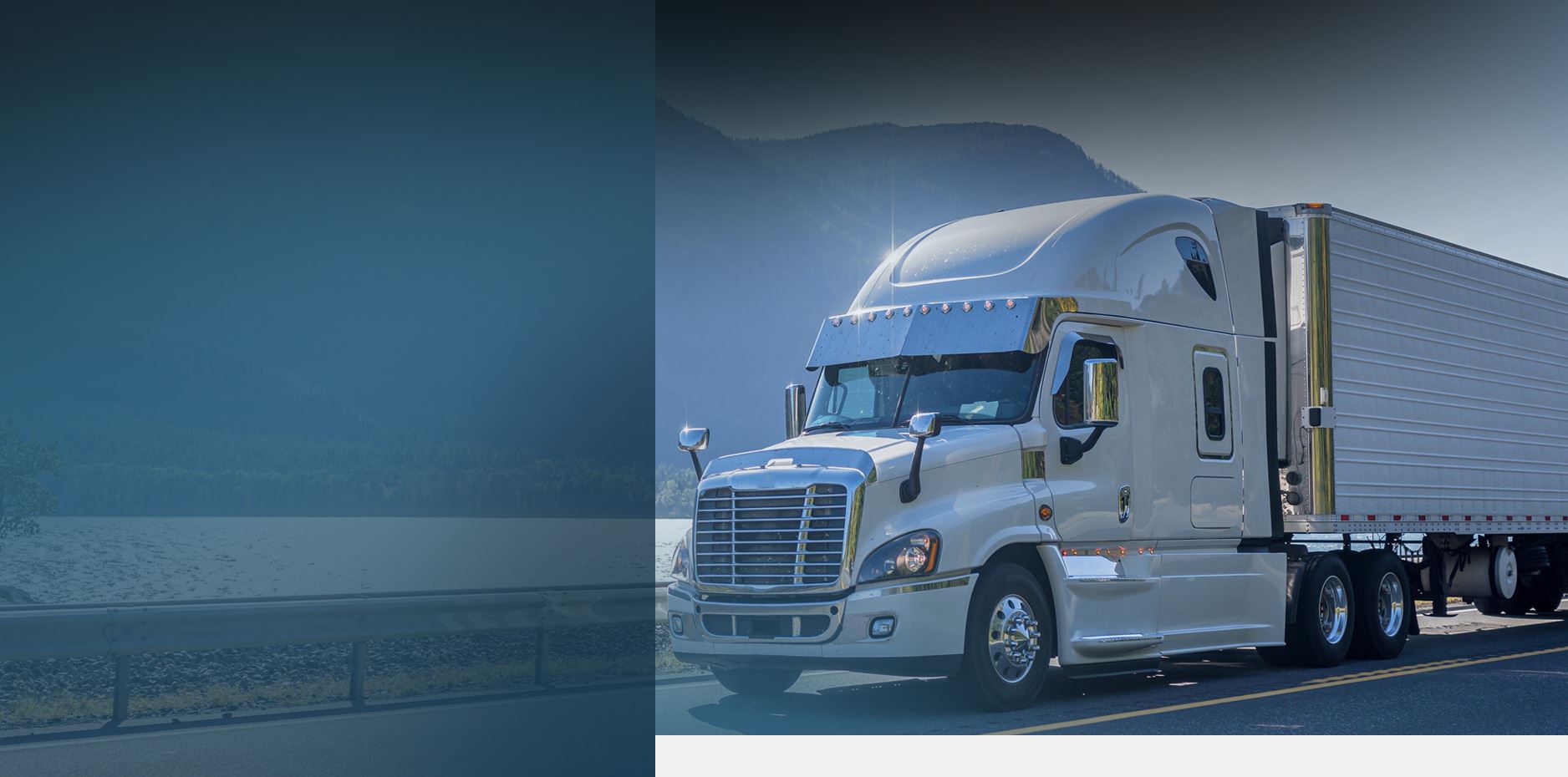 Truck Accidents Client Focused. Trial Ready. Billions Won.
Ontario Truck Accident Lawyers
Serving Truck Crash Victims in San Bernardino County and Throughout California
With the average big rig weighing up to 80,000 lbs., car drivers and passengers, pedestrians, bicyclists, and motorcyclists are at risk of sustaining catastrophic injuries if they are the victim of a truck crash. If you or someone in your family was harmed in an Ontario truck accident, you have the right to pursue financial compensation from the at-fault party. Accident victims should not have to foot the bill for someone else's negligence.
The Ontario personal injury lawyers at Wisner Baum are known for their track record of successfully handling truck accident claims in California and across the nation. Since 1985, we have helped thousands of clients across a broad range of practice areas secure financial support through civil action. If a negligent party causes you harm in a truck crash, we will pursue justice, accountability, and maximum compensation for you and your family.
Call (855) 948-5098 now for a FREE consultation.
How Truck Accident Claims Work
Under the law, those who sustain personal injuries caused by the negligence of a person or entity can pursue full compensation for their damages. The path to justice and accountability, however, is not always a simple one. Trucking companies and their insurers will often go to great lengths to minimize their legal liability after an accident. This leaves the victim in danger of having to pay medical bills, incur lost wages, and suffer other out of pocket expenses.
Hiring a local Ontario truck accident lawyer and filing a legal claim may be necessary to avoid this and to hold the negligent party accountable. To successfully prove your civil claim for negligence, you will need to show:
The other party owed you a duty of care, such as driving with care or making sure their truck drivers are qualified.
The other party breached the duty of care through an act of negligence, which means they failed to meet the standard of care. An example would be if a truck driver drove while under the influence or was distracted by looking down at their phone.
You suffered injuries and damages as a result of that negligence, whether they were minor, life-changing, or anything in between.
Who Is at Fault for a Truck Accident?
One or more of the following parties may be considered at fault for a preventable truck accident:
Truck driver: Drunk driving, distracted driving, speeding, and other types of reckless/negligent driving on the part of a truck driver can lead to a crash. But while their actions may have directly or indirectly caused a crash, truck drivers are rarely the sole defendant named in a truck accident lawsuit.
Trucking company: In most cases, a trucking company is said to be responsible for the negligence of any employees, including truck drivers, loaders, and others. That means if the truck driver or another employee caused the accident, the trucking company will l be named as a defendant.
Third-parties: This may include the owner(s) of the trailer, independent cargo loaders, mechanics, managers, or brokers, among others. Common examples include when a cargo loader fails to balance a truck's cargo properly, when an in-house mechanic fails to maintain a truck, and when a manager orders a truck to be overloaded with cargo.
Truck parts manufacturer: In the event that a truck crash was caused by brake failure, a tire blowout, or another technical malfunction, the parts manufacturer may be considered at fault.
Other motorists: A driver of a motor vehicle, motorcycle rider, or others may have been reckless or negligent.
Wisner Baum's Ontario truck accident attorneys will dig deep into the details of your case to understand who is at fault. Then, we will work to prove liability. No matter the circumstances, no matter the complexity of the case, we will work tirelessly to secure the best possible result for you and your family.
How a Truck Accident Lawyer Can Help You With Your Case
One of the most common questions people ask after a truck accident is why their case needs a lawyer. An experienced truck accident lawyer with a proven track record will help ensure that your claim goes as smoothly as possible. In addition to maximizing your compensation, we will also work to effect real change to prevent your tragedy from happening to others.
The benefits of working with an Ontario truck accident lawyer include but are not limited to:
Compassionate legal counsel that goes beyond lawyering: After a crash, you need honest, compassionate counsel to guide you through the process of making a claim. This is especially true since the legal process can seem overwhelming and complicated. Our lawyers have handled legal claims from start to finish for nearly 50 years. From your free consultation until your case is resolved, we stop at nothing to get you the results you deserve so you can focus on what's most important: your health.
Someone to take care of the day-to-day legal work: If you decide to take legal action, we can handle all the paperwork and make sure it is submitted correctly and before the statute of limitations runs. We can also handle every facet of your claim, from investigation and discovery to settlement talks, to representing you in court.
Strengthen your case with facts and evidence: We will leave no stone unturned while investigating your case. This allows us to build a strong, viable claim. We will also make sure it is trial-ready. Often, this will incentivize the at-fault party to offer a fair settlement before trial begins. If they try to shortchange you, we will fight to get you full compensation through a jury verdict.
Improve your chances of winning your claim: An Insurance Research Council study found that the average person receives a settlement 3.5-times larger when they retain an attorney to represent their interests when compared to those that go it alone without an attorney.
Contact Our Trusted Truck Accident Attorneys in Ontario
Wisner Baum has won over $4 billion in settlements and verdicts for our clients across a broad range of practice areas, including truck accident law. While no law firm can guarantee victory, our proven results in truck crash cases shows that we have what it takes to go up against any trucking entity and win. No matter the corporate defendant, our truck accident lawyers in Ontario have the experience and resources needed to maximize compensation and secure justice for you and your family.
If there is one thing that's evident about our firm, it's that every member of our legal team cares about bettering the lives of our clients and safeguarding our community. Our team stands ready to fight for you when the worst happens.
Get your free, confidential consultation—contact an Ontario truck accident lawyer online for help.
Hire Proven Truck Accident Attorneys
Our truck accident attorneys have decades of experience holding major trucking companies accountable for causing catastrophic injuries. No matter the corporate entity, we have the resources needed to prevail.
We have helped many clients make it through the physical, emotional, and financial difficulties of a truck crash:
$15 million recovered for a client fatally injured in a commercial trucking accident
$8.5 million recovered in a historic verdict for the victim of a commercial trucking accident involving Tyson Foods
$6.9 million recovered in a multi-victim truck accident case
At Wisner Baum, we are not only trusted for our premier legal skills—we are trusted because we deliver compassionate advocacy for our clients while fighting for justice and accountability against trucking companies that willingly put lives in danger by cutting corners on safety.
$6 Million Settlement Fatal Truck Accident

Wisner Baum obtained a $6 million wrongful death settlement on behalf of an individual who died following a truck crash.

$15 Million Settlement Truck Accident

Our firm successfully negotiated a $15 million catastrophic injury settlement for our clients. The case stemmed from a Southern California accident involving a commercial truck and a pedestrian.

$8.5 Million Verdict Commercial Truck Accident

Wisner Baum secured a $8.5 million wrongful death verdict against the food industry company, Tyson Foods, for the wrongful death of a young man.

$6.9 Million Settlement Truck Accident Settlement

After a semi-truck drove over a stopped car, killing two of its occupants and injuring a third, one of our attorneys took the case all the way to trial. Our firm continued in pursuit of justice for the three victims over a four-day trial until the case finally settled for $6.9 million. Client-Focused Representation
REVIEWS & TESTIMONIALS
We believe our track record speaks for itself. But you don't have to take our word for it. See what our clients have to say about working with us.
"I Can't Imagine a Better Law Firm"

Multiple lawyers recommended Wisner Baum to me and I have been consistently impressed with the quality of their work.

- Best Law Firms Survey

"They Are About Changing the Systems..."

Wisner Baum are not only amazing attorneys but more importantly, they are activists. They are about changing the systems which got us into trouble in the first place. They understand their role in the process of making change.

- Kim Witczak

"Top Legal Minds in the Country"

The Wisner Baum firm has some of the top legal minds in the country; they are driven, determined, trustworthy, ethical and passionate.

- From Best Lawyers® Best Law Firms

"Diligent & Professional Representation"

Thanks to your efforts I was able to recover from a tragic experience and turn my life around for the best.

- W.T.

"Our Best Interest Was Always Number One on Your List"

A special thank you to your Spanish-speaking staff for the extra effort put into this case. The language barrier was never a problem, and we are so very thankful to them. Your name holds much respect in our family.

- G.C. & C.C

"We Have Never Met a More Wonderful Group of People"

It is obvious that the people at Wisner Baum believe in what they do. And that you all really care about your clients.

- The B. Family

"They Worked Very Hard and Kept in Contact, Which Is Very Important to Me"

I appreciate that you care about how I feel and that you take time to use your talents to ensure your every contact with me is warmly professional.

- A.D.B.

"Your Expertise in This Field Gave Me the Utmost Trust and Confidence"

I wanted a fair settlement within an appropriate time frame, and without any public scrutiny. With your hard work and dedication, we were able to achieve those goals.

- T.O.