Avvo Superb Client focused. trial ready. billions won.
Wisner Baum | Avvo Rating 10/10 Superb
Multiple lawyers from Wisner Baum maintain an Avvo superb rating of 10/10.
Avvo.com has ratings and reviews for roughly 97% of attorneys across the United States. Anyone interested in retaining an attorney can consult Avvo profiles to help make informed legal decisions and find the right lawyer for their needs.
What is an Avvo Lawyer Rating?
Each Avvo attorney profile includes information such as experience, areas of practice, ratings from clients, industry recognition, professional achievements, and any disciplinary history. Avvo also compiles a rating for each attorney based on an algorithm.
An Avvo rating (1-10) is essentially a snapshot assessment of a lawyer's background and should be used in addition to other information, including client testimonials and peer reviews (reviews from other attorneys).
What Do the Avvo Numerical Ratings Mean?
10 – 9.0 Superb
8.9 – 8.0 Excellent
7.9 – 7.0 Very Good
6.9 – 6.0 Good
5.9 – 5.0 Average
4.9 – 4.0 Concern
3.9 – 3.0 Caution
2.9 – 2.0 Strong Caution
1.9 – 1.0 Extreme Caution
Our Attorneys with Avvo 10/10 Superb Ratin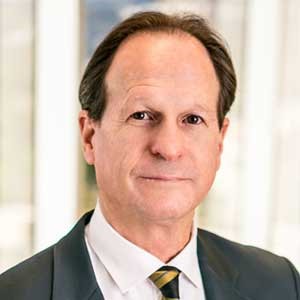 Michael Lin Baum is a senior partner of Wisner Baum. Under Michael's leadership, his firm has won billions in consumer fraud and product liability cases against some of the world's largest aviation companies, pharmaceutical and life sciences corporations, including Boeing, Bayer Corp. (Monsanto), Eli Lilly, Forest Labs, GlaxoSmithKline, and Pfizer, among many others.
Leading a sophisticated legal team, his firm has helped uncover harmful drug industry practices, chemical manufacturer misconduct and deceptive marketing schemes which have resulted in groundbreaking verdicts, major consumer safety advocacy and improved drug warning labels.
Michael and his firm have earned numerous awards and recognition, including Law360's California Powerhouse and Product Liability Practice Group of the Year, the National Law Journal's Verdicts Hall of Fame, U.S. News - Best Lawyers® Best Law Firms and Elite Trial Lawyers Trial Team of the Year two years in a row. He is also listed in The Best Lawyers in America®, Southern California Super Lawyers®, the Lawdragon 500 Leading Plaintiff Consumer Lawyers, and The National Trial Lawyers Top 100. Michael also maintains the highest AV® Preeminent Peer Review Rating through Martindale Hubbell® and the highest Avvo.com Superb Score.
---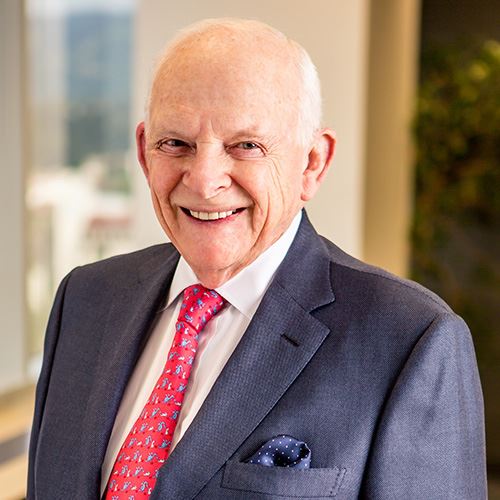 ​Ronald L. M. Goldman – Avvo Superb Rating 10/10
Ronald L. M. Goldman is a senior shareholder and the firm's vice president. He is a pilot and a seasoned trial lawyer who holds board certification from the National Board of Trial Advocacy as a Civil Pretrial Practice Advocate and Civil Trial Advocate. Over the past 50+ years, Ron has successfully litigated hundreds of commercial transportation liability (aviation, bus, train, truck) cases across the US. He has earned many honors and awards, including being listed in Best Lawyers in America®. He is also a Lifetime Achievement Recipient of America's Top 100 Attorneys.
What Ron's Clients Say: "Ronald Goldman is an exceptional attorney that we retained after my father was tragically killed by a negligent truck driver … He was one of the kindest most sincere and honest people I have ever had the pleasure of meeting. He also had a gentleness and sensitive nature about him that spoke volumes about who he is as a person … I would highly recommend this law firm and Ronald Goldman as an attorney for anyone seeking any kind of legal work that would require an attorney. We have been truly blessed and feel honored that our case was taken on by such an amazing attorney but even more, by such an amazing and outstanding human being." – Amy
---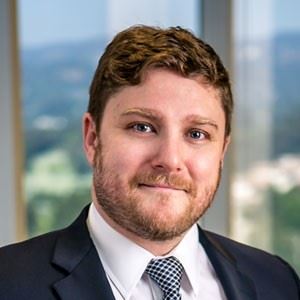 ​R. Brent Wisner – Avvo Superb Rating 10/10
R. Brent Wisner is a senior partner at Wisner Baum. Brent oversees all mass tort litigation, focusing on pharmaceutical product liability, toxic torts, and consumer fraud class actions. Brent is the youngest attorney in U.S. history to win a multi-billion-dollar jury verdict.
Brent has achieved multiple verdicts totaling $2.427 billion, and negotiated mass tort settlements in excess of $1 billion. In 2019, Brent was awarded the "Civil Plaintiffs Trial Lawyer of the Year" by the National Trial Lawyers Association and has been named one of "America's 50 Most Influential Trial Lawyers" by The National Law Journal. Law360 recognized Brent as a "Titan of the Plaintiffs Bar" and, in 2020, awarded Brent "MVP of the Year" in Products Liability. Since 2019, the Daily Journal has recognized Brent as one of the "Top Plaintiffs Lawyers in California" and as one of the "Top 100 Lawyers in California." In 2021, Brent was awarded "West Trailblazer" by The American Lawyer and the Clarence Darrow award by Mike Papantonio, founder of Mass Torts Made Perfect.
---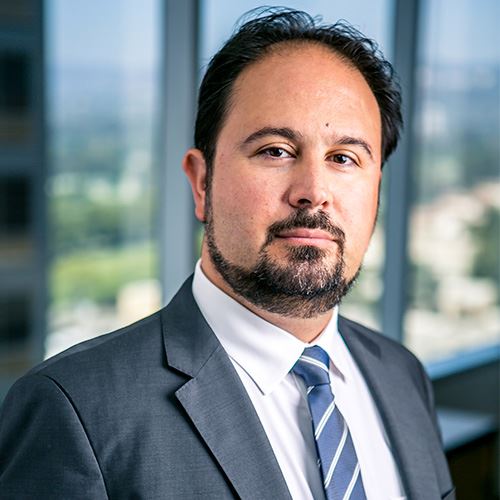 Bijan Esfandiari is a senior partner at Wisner Baum and focuses his practice on pharmaceutical, medical device product liability litigation, and class actions. He has served as lead counsel on several cutting-edge cases. His exceptional work and landmark rulings in high-profile cases has helped shape and develop the law for the benefit of injured victims and consumers of pharmaceutical products.
Bijan has worked on some highly challenging cases involving preemption, where drug companies and medical device manufactures have claimed they were immune from liability because their products were approved by the FDA. In numerous cases, Bijan was able to defeat these claims by proving these companies were not entitled to immunity. His relentless advocacy for his clients has allowed many plaintiffs to pursue lawsuits by proving their claims were not preempted by federal law. Bijan is listed in The Best Lawyers in America© by Best Lawyers®, The National Trial Lawyers: Top 100, Super Lawyers®, Products Liability Trial Lawyers Association – Top 25. He also has an Avvo.com Superb Score 10 out of 10.
---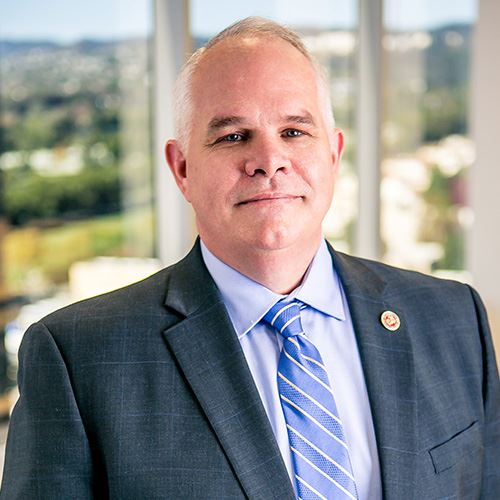 Timothy A. Loranger is a senior partner of Wisner Baum, a pilot and avid citizen advocate who concentrates his practice on product liability, aviation, and commercial ground transportation accidents resulting in personal injury or wrongful death. A Marine Corps veteran who served in Operations Desert Shield and Desert Storm, Tim is the firm's lead military accident attorney. He takes great pride in representing the brave men and women who serve our country in uniform. While in the military, Tim also worked as an aircraft mechanic. Tim also works on civil aviation air crashes and ground transportation accidents, including trucking, train and bus accidents. The firm is very proud of his work assisting the trial team in a complex case involving a duck boat accident on a bridge in Seattle, resulting in a $123 million verdict for 43 plaintiffs, including $20 million for his clients.
Among his many awards, Tim is listed in Best Lawyers in America® and Southern California Super Lawyers®. His greatest recognition is being selected as Best Lawyers® 2020 "Lawyer of the Year" for Personal Injury Litigation in Los Angeles.
---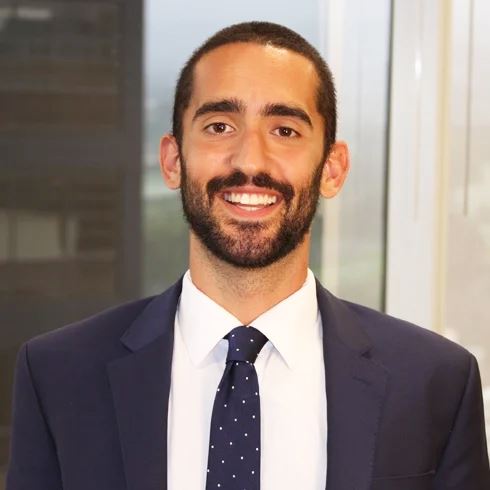 Pedram Esfandiaryis a Wisner Baum personal injury attorney who focuses his practice on mass torts, pharmaceutical drug liability, class actions, consumer fraud litigation, and police misconduct lawsuits. He was an integral member of the first three trial teams in the Monsanto Roundup cancer litigation, which culminated in jury verdicts worth a combined $2.424 billion. In recognition of his exemplary work in the Monsanto trials, Pedram has received numerous awards, including Law360's Rising Stars Top 40 Under 40, Southern California Super Lawyers® – Rising Stars and the National Trial Lawyers Top 40 Under 40. He also earned trial team awards from the National Trial Lawyers for 2019 Trial Team of the Year and in 2020, the National Law Journal inducted Pedram and his colleagues into The Verdicts Hall of Fame. Law360 also named his team Product Liability Practice Group of the Year.
Pedram is also the lead attorney representing families whose children developed autism and ADHD after consuming baby foods contaminated with "dangerously high levels" of toxic heavy metals. OVER $4 BILLION IN VERDICTS & SETTLEMENTS
$2.0 Billion Verdict Personal Injury

In May of 2019, the jury in the case of Pilliod et al. v, Monsanto Company ordered the agrochemical giant to pay $2.055 billion in damages to the plaintiffs, Alva and Alberta Pilliod, a Bay Area couple in their 70s.

$289.2 Million Verdict Personal Injury

On Aug. 10, 2018, a San Francisco jury ordered Monsanto to pay $39.25 million in compensatory damages and $250 million in punitive damages to Mr. Johnson, a former groundskeeper who alleged exposure to Monsanto's herbicides caused him to develop terminal non-Hodgkin lymphoma.

$265 Million Settlement Fatal Train Crash

In 2016, Wisner Baum attorney Timothy A. Loranger and six other attorneys in the Plaintiffs' Management Committee were able to secure a $265 million settlement for victims of the 2015 Amtrak 188 derailment in Philadelphia, one of the largest in the U.S. for 2016.

$105 Million Settlement Pharmaceutical Settlement

Wisner Baum obtained $105 million on behalf of multiple clients involved in a pharmaceutical negligence case.

$80 Million Verdict Personal Injury

Wisner Baum attorneys served on the trial team in the case of Hardeman v. Monsanto Company, which resulted in an $80 million jury verdict for the plaintiff, Edwin Hardeman.

$63 Million Settlement Paxil Pediatric Class Action

$63 million pediatric class action re false promotion of Paxil. Judge approves final terms of improved national pediatric paxil class action settlement – consumers get a better deal.