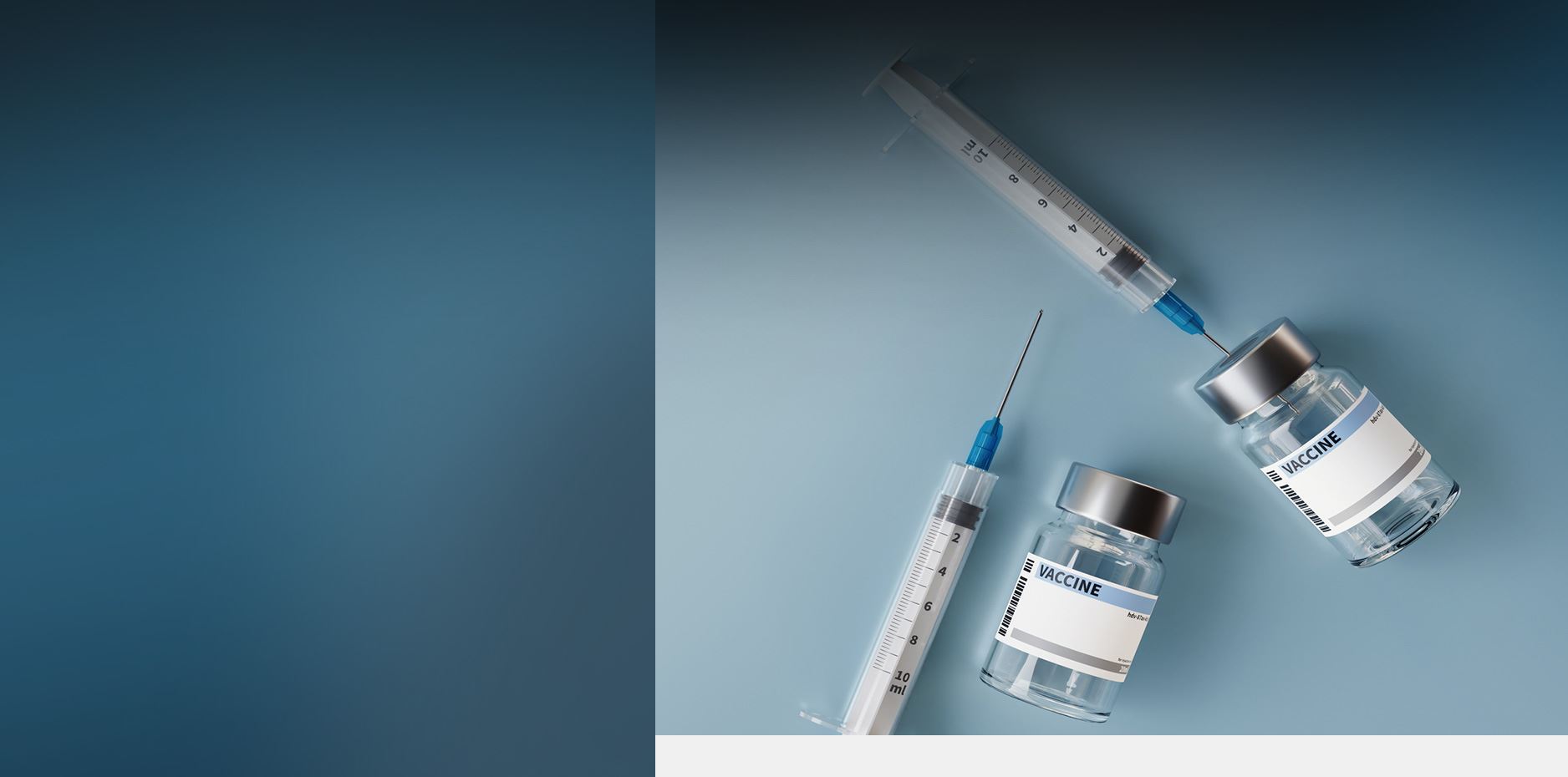 Merck Gardasil Clinical Trials Client Focused. Trial Ready. Billions Won.
Merck Gardasil Clinical Trials
In vaccine clinical trials, test subjects taking the vaccine are compared to subjects in another group taking a placebo. According to federal regulations and World Health Organization (WHO) experts, especially for a new vaccine, the control against which the vaccine's safety is measured should be an inactive (inert) placebo. It should not produce any reaction. Often, the placebo is an injection of a saline (salt water) solution.
In the Merck Gardasil vaccine clinical trials, however, Merck "spiked" the placebo with amorphous aluminum hydroxyphosphate sulfate (AAHS), a neurotoxin. The result was that approximately equal numbers of subjects in the vaccine group and the placebo group suffered adverse reactions. This allowed the adverse reactions in both groups to appear similar and give the impression that Gardasil HPV vaccine was "as safe as a placebo," or as safe as salt water. In fact, significant numbers of subjects in both treatment groups suffered many serious medical conditions, including symptoms of autoimmune disease.
The medical community raised objections about the serious flaws in how Merck designed, analyzed and reported its Gardasil studies. In particular, in 2013, numerous medical professionals published an article in the British Medical Journal (Call to action: RIAT restoration of previously unpublished methodology in Gardasil vaccine trials, 346 BRIT.MEDICAL J. 2865 [2013]) outlining the flaws and incomplete nature of the publications discussing Merck's Gardasil clinical trials. The authors issued a "call to action" for independent researchers to reanalyze or "restore the reporting of multiple trials in Merck's clinical development program for quadrivalent human papillomavirus (HPV) vaccine (Gardasil) vaccine."
Merck & Co. Used "New Medical Conditions" to Describe Adverse Reactions in Gardasil Clinical Trial Results
Merck did not report a large number of adverse reactions as Gardasil side effects. Instead, Merck categorized these serious illnesses as "new medical conditions" unrelated to the Gardasil vaccine. Close to 50% of the study participants reported a "new medical condition." These included high rates of neurological, musculoskeletal, and autoimmune-related conditions.
Failure to Record and Follow up on Adverse Reactions in the Gardasil Clinical Trials
Many adverse reactions experienced by Gardasil clinical trial participants were never recorded.
In one trial, only 10% of participants received vaccination report cards (used by investigators to obtain follow-up information from study participant's about certain adverse reactions, especially in the first few days).
Reports of serious events were not followed up.
Medical records were not reviewed.
Trial participants were told the vaccine was proven safe and the placebo was a saline solution, making it less likely they would report adverse Gardasil side effects.
According to Mary Holland, Kim Mack Rosenberg, and Eileen Iorio, co-authors of the book, The HPV Vaccine On Trial: Seeking Justice For a Generation Betrayed, "none of the participants in the [Gardasil] clinical trials received a true saline placebo," which means the clinical trials failed to measure the effects of Gardasil against a true control.
Instead of receiving a placebo, clinical trial subjects were given aluminum-containing adjuvants and other chemical mixtures which masked adverse events and made Gardasil seem safer than it would have otherwise.
Other findings raised in Mary Holland, Kim Mack Rosenberg, and Eileen Iorio's book:
"HPV vaccines have never been proven to prevent against cervical or other cancer."
"Even if they were 100 percent effective, which they are not, HPV vaccines do not prevent all types of cervical cancer."
"The manufacturers never tested HPV vaccines on human fertility."
"The manufacturers never tested HPV vaccines to discover if they might cause cancer."
Have more Gardasil questions? Our Gardasil FAQ page answers common questions about the vaccine.
Evidence of Bias in the Gardasil Clinical Trials
On July 27, 2018, the BMJ Evidence-Based Medicine published a critique of an earlier review of the HPV vaccine clinical trials. The three authors of the critique – Lars Jørgensen and Peter Gøtzsche of the Nordic Cochrane Center, and Tom Jefferson from Oxford's Center for Evidence Based Medicine – are all experienced researchers. They made several observations indicating bias in how the trials were conducted. They reported:
Regarding the reporting of clinical trial results, one third of the clinical studies were not published. In a separate 2018 study, the same authors found that nearly a third (31%) of the Gardasil and Gardasil 9 studies were not published. This raises the question of publishing bias, the common practice of publishing only positive results and leaving negative outcomes unmentioned.
None of the 26 HPV vaccine clinical trials included in the review used a true inactive placebo. The so-called placebos contained aluminum-containing adjuvants and other ingredients, biasing or negating any effort to determine the actual increased risk of adverse events caused by the vaccine, compared to a true inactive placebo.
Many women with a history of immunological or nervous system disorders were excluded from the trials.
The authors mention a 2017 World Health Organization (WHO) study that found serious harms related to postural orthostatic tachycardia syndrome (POTS) and complex regional pain syndrome (CRPS) following HPV vaccination. They note that, as of May 2018, a WHO database contained 526 cases of POTS and 168 cases of CRPS related to HPV vaccination.
In April of 2018, Peter Gøtzsche gave a talk discussing his findings on HPV vaccines:
"The HPV vaccines are controversial because there are important uncertainties…The story about the vaccines is a very interesting one. It addresses the discrepancy between public health and individual health, and it is an example, among many others, that we cannot trust our drug regulators."
The FDA Gardasil Approval Process – Conflicts of Interest?
The FDA's Vaccine and Related Biological Products Advisory Committee (VRBPAC) evaluates the safety and effectiveness of vaccines for the agency. A 2000 investigation of VRBPAC by the U.S. House of Representatives Reform Committee found, "The overwhelming majority of members, both voting members and consultants, have substantial ties to the pharmaceutical industry."
The committee discovered that "In many cases, significant conflicts of interest are not deemed to be conflicts at all." The Reform Committee report gave several examples, including one in which three out of five VRBPAC members voting to approve a vaccine had financial ties to pharmaceutical companies that were developing the vaccine.
CDC and Gardasil
Once the FDA (VRBPAC) licenses a new vaccine, the CDC's Advisory Committee on Immunization Practices (ACIP) adds it to a "recommended" schedule, mandating the vaccine to millions of children and granting manufacturers immunity from liability. The same U.S. House committee that investigated VRBPAC also found that ACIP was similarly compromised by Big Pharma. ACIP members are allowed to vote on vaccine recommendations even if they have financial ties to drug companies making similar vaccines. The House investigation found ACIP committee members serving on Merck's Immunization Advisory Board, accepting Merck grants, receiving salaries from Merck and participating in Merck studies.
A 2009 report from the U.S. Department of Health and Human Services (DHHS) Office of Inspector General stated that the "CDC had a systematic lack of oversight of the ethics program" and that 97% of CDC committee members' conflict disclosures had omissions.
Disturbing Conflicts of Interests
"DHHS [U.S. Department of Health and Human Services] has a clear conflict of interest with respect to Gardasil at the institutional level since it shares directly in Gardasil's profits. We've also seen now that this conflict of interest is echoed by (and possibly sustains) a pervasive pattern of regulatory bias in favor of Gardasil during multiple stages of the decision process." – Mark Blaxill, "A License to Kill? Part 3: Who Guards Gardasil's Guardians?"
Scientists from the National Institute of Health (NIH), which is a division of the United States Department of Health and Human Services (DHH), discovered a method of producing "virus-like-particles" (VLPs) that made creation of the Gardasil vaccine possible. The NIH scientists' method of producing VLPs was patented by the Office of Technology Transfer (OTT), which is part of the NIH, and the licensing rights were sold to Merck (for manufacture of Gardasil).
Not only does the NIH (and, in effect, the DHH) receive royalties from sales of Gardasil, but the scientists whose names appear on the vaccine patents can receive up to $150,000 per year (in perpetuity). Accordingly, the Gardasil patents have earned DHH, NIH and the scientists who invented the technology millions of dollars in revenue. To complicate matters, the division within DHH in charge of approval and post-approval safety of vaccines is the Food and Drug Administration (FDA).
It is also interesting to note that the CDC, another division of DHH, has an approximate budget of $11.5 billion dollars a year, and nearly half of its entire budget is allocated to the purchase and promotion of vaccines, from which it profits.
Gardasil Attorneys with Experience Litigating Against Major Pharmaceutical Companies
The Gardasil HPV vaccine has been linked to several serious adverse reactions, including death. Gardasil lawsuits allege the clinical trials Merck & Co. conducted for the HPV vaccine were flagrantly deceptive and unscientific.
Wisner Baum represents individuals who received Gardasil shots and suffered adverse reactions. For a free confidential Gardasil lawsuit evaluation, contact us or call (855) 948-5098.
Gardasil Makes Good Vaccines Look Bad
There is currently a great deal of controversy surrounding vaccines. Our firm wishes to stress that we are not against vaccines. They have the potential to eradicate disease and save millions of lives. We are, however, against intentional efforts to mislead consumers about the safety and effectiveness of a drug or vaccine. We have always fought-- and will continue to fight-- for the rights of consumers to be fully and honestly informed about risks associated with any drug, vaccine, or medical device. We will work tirelessly to ensure those rights are defended and victims of injustice are compensated for their injuries.
$63 Million Settlement Paxil Pediatric Class Action

$63 million pediatric class action re false promotion of Paxil. Judge approves final terms of improved national pediatric paxil class action settlement – consumers get a better deal.

$40 Million Settlement Third-Party Payer Class Action

$40 million third-party payer class action re off-label promotion of Paxil. Judge approves $40 million settlement in the second phase of national pediatric paxil class action – insurance companies to be reimbursed.

$28 Million Settlement Defective Drug Class Action

$28 million Paxil defective drug class action. A class action has been brought in the US territory of Puerto Rico against UK-based drug major GlaxoSmithKline.

$10 Million Settlement Celexa-Lexapro Pediatric Class Action

$10 million pediatric class action re false promotion of Celexa and Lexapro. Babies born to women who have used Lexapro and other similar medications such as Zoloft, Celexa, Prozac, Paxil, and Symbyax are at an increased risk for birth defects.

$9 Million Settlement Drug Injury

Wisner Baum obtained a $9 million settlement on behalf of an individual who was injured by a drug. Client-Focused Representation
REVIEWS & TESTIMONIALS
We believe our track record speaks for itself. But you don't have to take our word for it. See what our clients have to say about working with us.
"I Can't Imagine a Better Law Firm"

Multiple lawyers recommended Wisner Baum to me and I have been consistently impressed with the quality of their work.

- Best Law Firms Survey

"They Are About Changing the Systems..."

Wisner Baum are not only amazing attorneys but more importantly, they are activists. They are about changing the systems which got us into trouble in the first place. They understand their role in the process of making change.

- Kim Witczak

"Top Legal Minds in the Country"

The Wisner Baum firm has some of the top legal minds in the country; they are driven, determined, trustworthy, ethical and passionate.

- From Best Lawyers® Best Law Firms

"Diligent & Professional Representation"

Thanks to your efforts I was able to recover from a tragic experience and turn my life around for the best.

- W.T.

"Our Best Interest Was Always Number One on Your List"

A special thank you to your Spanish-speaking staff for the extra effort put into this case. The language barrier was never a problem, and we are so very thankful to them. Your name holds much respect in our family.

- G.C. & C.C

"We Have Never Met a More Wonderful Group of People"

It is obvious that the people at Wisner Baum believe in what they do. And that you all really care about your clients.

- The B. Family

"They Worked Very Hard and Kept in Contact, Which Is Very Important to Me"

I appreciate that you care about how I feel and that you take time to use your talents to ensure your every contact with me is warmly professional.

- A.D.B.

"Your Expertise in This Field Gave Me the Utmost Trust and Confidence"

I wanted a fair settlement within an appropriate time frame, and without any public scrutiny. With your hard work and dedication, we were able to achieve those goals.

- T.O.